December 7, 2009
The Metropolis Holiday Gift Guide
A bit belated, perhaps, but here it is: your guide to the gifts guaranteed to impress the design devotees and architecture aficionados in your life, organized into four convenient categories: For Kids, or Kids at Heart Workaholic Chic Books (and One DVD) For the Proverbial "Person Who Has It All" . For Kids, or Kids […]
A bit belated, perhaps, but here it is: your guide to the gifts guaranteed to impress the design devotees and architecture aficionados in your life, organized into four convenient categories:
For Kids, or Kids at Heart
Workaholic Chic
Books (and One DVD)
For the Proverbial "Person Who Has It All"
.
Muji's City Stencil Set lets youngsters construct their own elaborate cityscape with world monuments from New York, Paris, London, and Tokyo. It's $14.75 at the Muji USA online store. Pairs nicely with the appropriately named 36 Color Pencils in Tube ($16.75).
.
Technically, these Frank Lloyd Wright Lego sets are intended for children, but no doubt many architecture-minded adults would love nothing more than to spend a few hours putting together their own miniature Guggenheim ($39.99; ages 10+) or Fallingwater ($99.99; ages 16+). Note: these sets are currently on back order at Lego.com, but ShopWright.org has them in stock as of Dec. 8.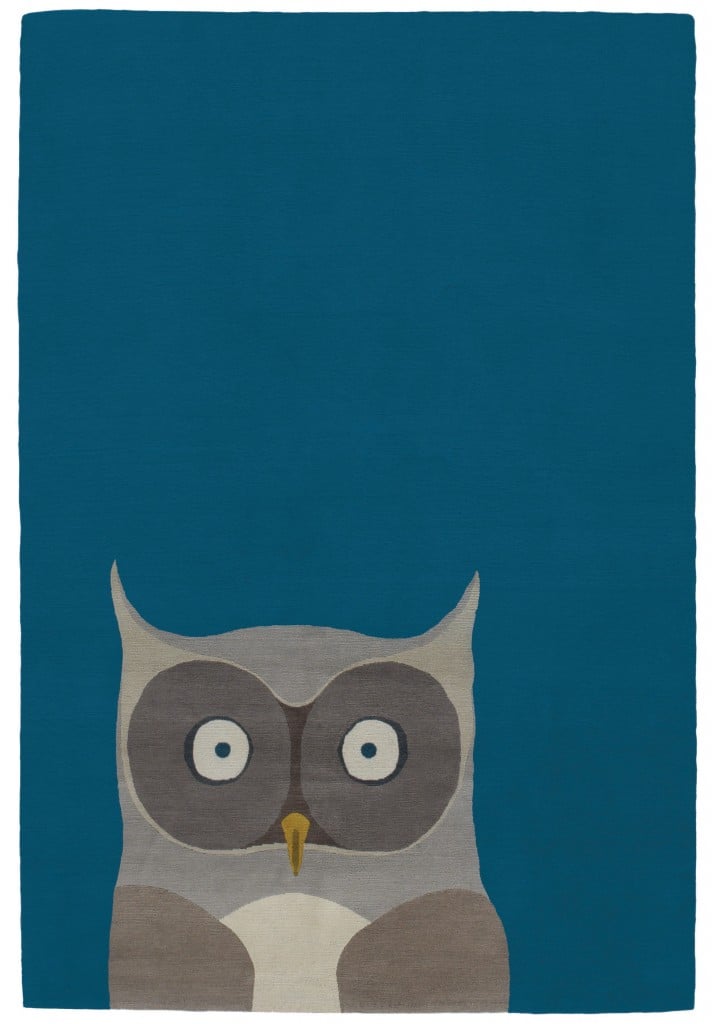 The Rug Company recently released its first rug collection aimed at children, designed by the British duo BarberOsgerby. Each one depicts a not-scary animal on a plain background, using bright hues and simple details. They start at a somewhat scary $3,285. (Hey, your kid deserve the best, right?) Find a list of store locations at www.therugcompany.info/locations.htm.
.
.
In a pinch, I think you can give pretty much anyone a Moleskine with favorable results. For design enthusiasts, this Bauhaus-themed notebook set–a tie-in with MoMA's ongoing exhibition–is a shoo-in. It's $14.95 at the MoMA Store.
.
These colorful desktop objects from the design firm ANYTHING–a collaboration between the UK designer Michael Sodeau and the Japanese company Suikosha–can be purchased online from Emmo Home. The clock is $69; the stapler, scissors, and tape dispenser are $39 each.
.
The future, as imagined in the 1980s–that's the approximate aesthetic of Will Alsop's Daytimer watch for Alessi, available for around $120 from these online stores.
.
According to the designer Alyce Santoro's Web site, her recycled-cassette-tape ties are "intended to impart the wearer with special, subtle powers of perception and attunement, and to emit an intangible sense of the miraculous." They come in skinny ($90), medium ($120), and standard ($140) widths.
.
Tord Boontje's lacy, floral designs seem incompatible with computer hardware, but HP managed to bring the two together in its HP Mini Studio Tord Boontje Edition, a lightweight netbook that retails for a base price of $399 at the HP store. (A matching wireless mouse is also available.)
.
.
These are just a few of our favorites from 2009:
Industrial designer as celebrity: Gary Hustwit's Objectified, now on DVD ($20)
Industrial designer as humanitarian crusader: Emily Pilloton's Design Revolution: 100 Products that Empower People (Metropolis Books), $23 on Amazon
Industrial designer as business mogul: Tim Brown's Change by Design: How Design Thinking Transforms Organizations and Inspires Innovation (HarperBusiness), $19 on Amazon
Architect as essayist: Robert A.M. Stern's Architecture on the Edge of Postmodernism: Collected Essays, 1964–1968 (Yale University Press), $31 on Amazon
Architect as photographer: Las Vegas Studio: Images from the Archives of Robert Venturi and Denise Scott Brown (Verlag Scheidegger & Spiess), $40 on Amazon
Cardboard as architecture: Shigeru Ban: Paper in Architecture (Rizzoli), $45 on Amazon
Architect as librarian: Unpacking My Library: Architects and Their Books (Yale University Press), $14 on Amazon
Monograph as library: SOM: Architecture of Skidmore, Owings & Merrill, 1950–1962, 1963–1973, 1974–1983, 1984–1996, and 1997–2008 (The Monacelli Press), around $30–40 each on Amazon
Monograph as toy: Wendy Evans Joseph: Pop Up Architecture (Melcher Media), from $75 on Amazon Marketplace
.
.
For the Proverbial "Person Who Has It All"
The Homemade Soft Pretzel, from Yuki and Daughters Bakery, is a quirky replacement for the traditional holiday wreath. It's $35 from Kiosk.
.
Artek has been realizing Alvar Aalto's furniture designs for nearly 75 years, but only recently did it hit on the idea to translate his manufacturing philosophy into… perfume. The resulting Standard unisex fragrance–a collaboration between Artek and Comme des Garçons–can be ordered for £70 (or about $115) from London's Dover Street Market.
.
Wait, are we really suggesting a plastic water pitcher as a gift? You bet! Mavea's Elemaris pitcher uses a computer system to measure the efficiency of its filtering process, which is designed to provide consistent filtering over its life (instead of slowly getting less and less effective). The company also has a consumer take-back program and recycles 100 percent of the filter materials. The pitchers sell for between $32 and $40 on the Mavea site.
.
And if the Mavea pitcher is a tad too mundane for your holiday gift needs, perhaps the bulbous porcelain Ovopur filter will do? This kind of design doesn't come cheap, however–expect to spend $700-800 depending on the size. You can place a telephone order through the manufacturer, Aquaovo, at 888-704-1308, or try one of the online retailers on Google Shopping.
.
Finally: Can you imagine the look on your loved one's face when you show up at his or her door Christmas morning with a limited-edition Hella Jongerius frog table? If you can get your hands on one, that is–contact Paris's Galerie Kreo for availability and pricing.
That's it for this year. Happy holidays from Metropolis!
.