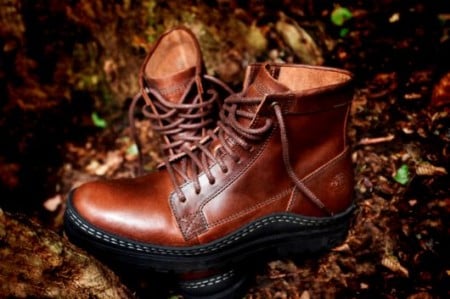 July 14, 2009
Timberland Ready to Reboot
The footwear company launches a shoe designed for disassembly.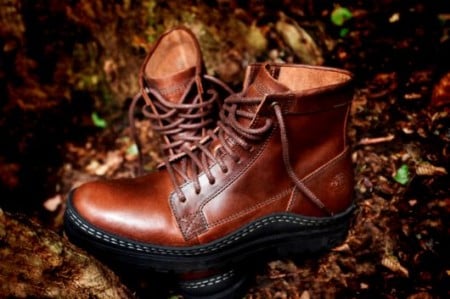 Metropolis has written about design for disassembly several times in recent years, usually in connection with a task chair or another piece of green-minded industrial design. But now the practice may be catching on in other areas. The footwear company Timberland just announced that it will release the world's first "remakeable" shoe, which can be disassembled and recycled at the end of its life cycle.
Timberland makes it pretty easy, too–an important consideration, since disassembly is moot if you can't get people to return worn-out products in the first place. In this case, consumers simply drop off their old boots at any Timberland store. Then the company pulls out the stitching that attaches the upper to the sole and deals with the separate components: the leather gets refurbished; the rubber soles are recycled into new soles; and the metal hardware is reused. (The polyester lining can also be recycled into other products.) Ultimately, it says, 80 percent of the shoe can be recycled or reused.
Timberland isn't the only shoemaker with admirable environmental practices–Nike, for example, turns its old sneakers into Nike Grind, a material used for sports surfaces and playgrounds–but it seems to be leading the way in creating footwear that can actually be re-made into new footwear. Or am I missing something? Leave your two cents in the comments form below.