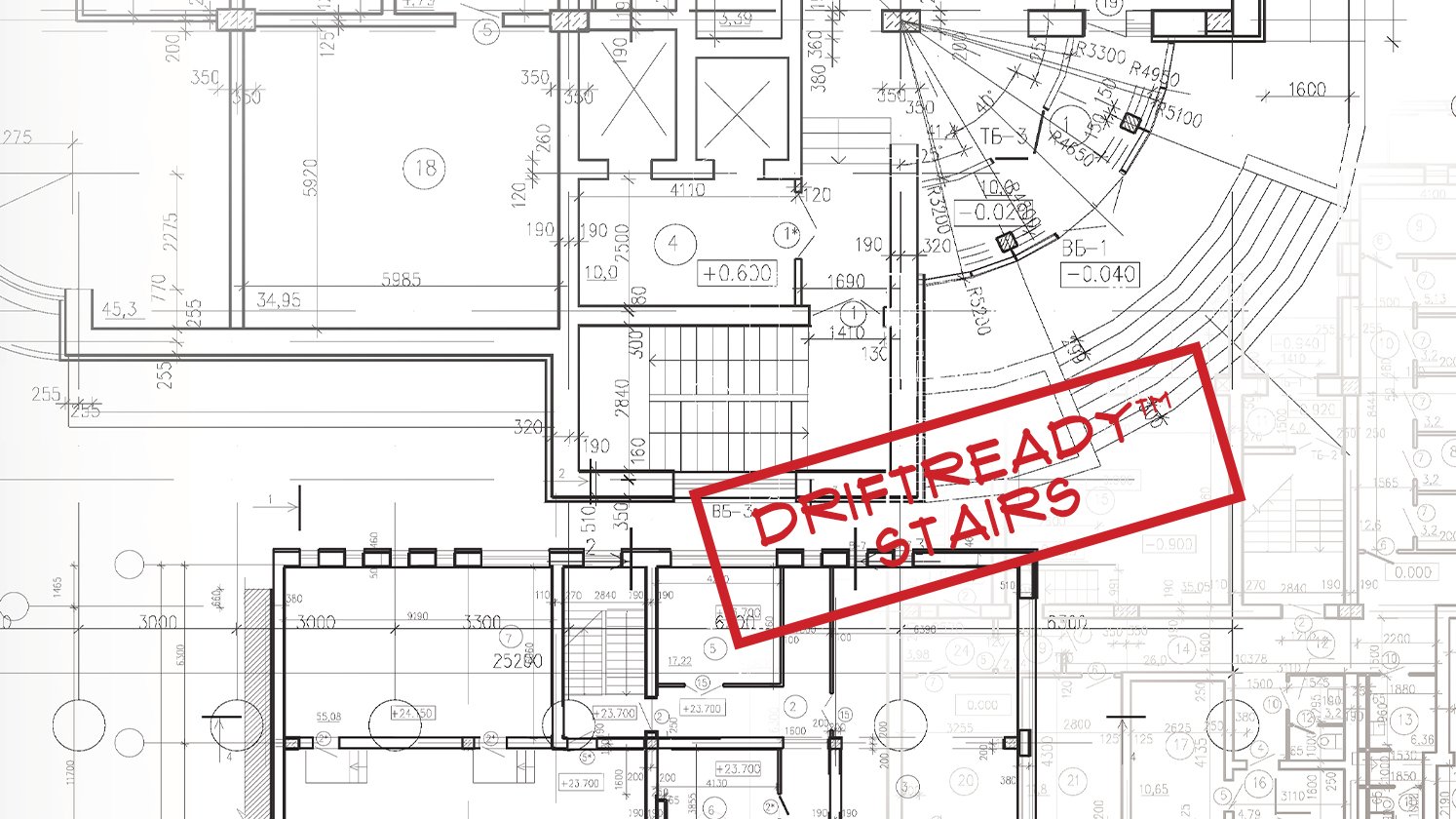 March 31, 2020
When Stairs Survive a Catastrophic Seismic Event
Developed alongside industry experts and structural engineers, DriftReadyTM Stairs from the curious minds at Construction Specialties are the latest innovation in seismic resilience.
Sponsored by: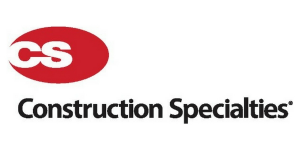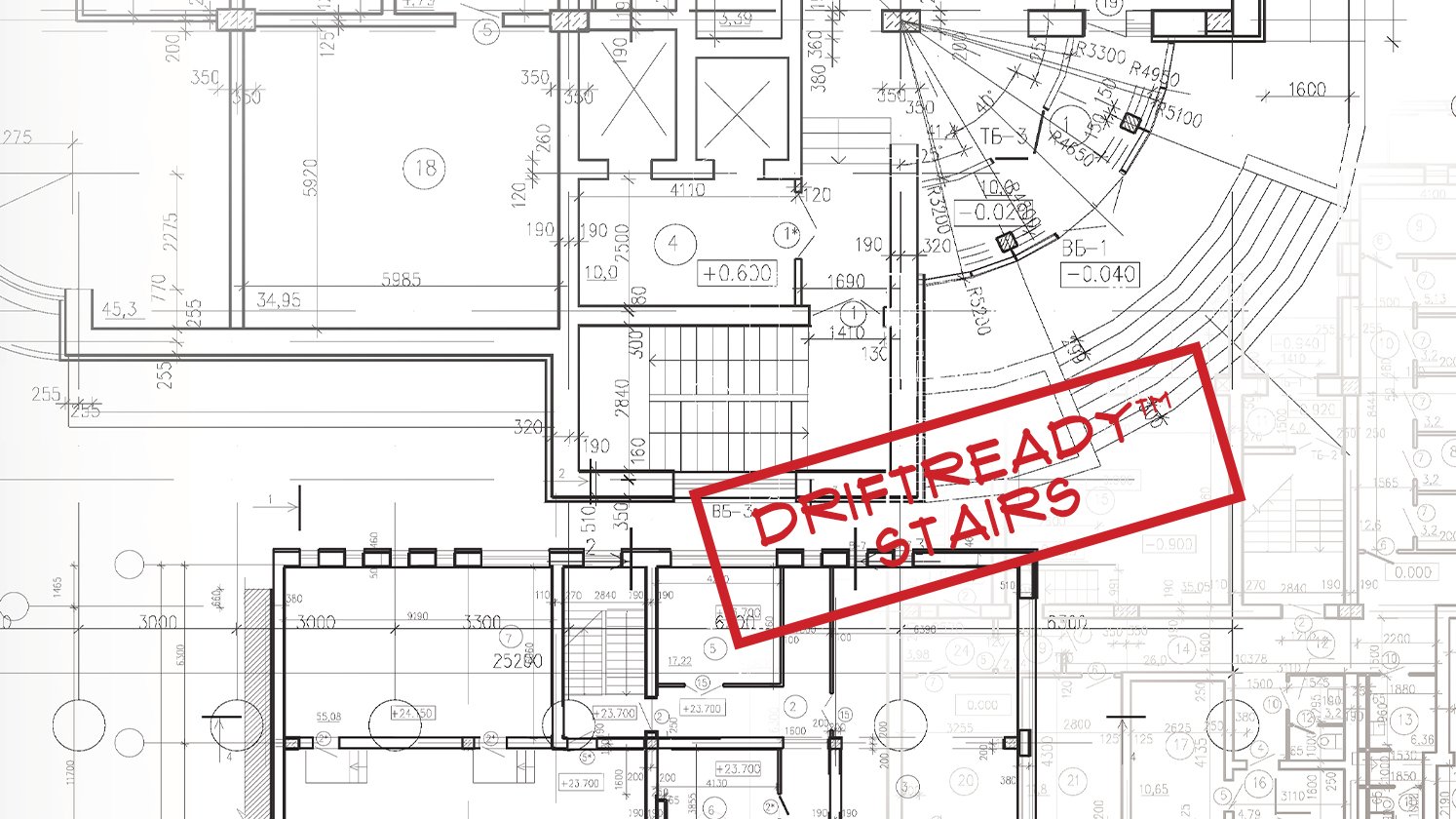 For more than fifty years, Construction Specialties has led the way in solving challenges that seismic activity poses to the built environment. They started with expansion joints, creating solutions that will accommodate seismic movement without compromising aesthetics and can even work with decorative flooring like terrazzo.
A paper written by Seismic Isolation Engineering Inc., a firm in Berkeley, California, in collaboration with Construction Specialties, illustrates why stairs are such an important element of seismic resilience, and one that is often overlooked.  "For structures in seismically active areas, resiliency is strongly correlated with how buildings perform during and following an earthquake," say Cameron J. Black, PhD PE, associate, and Ian D. Aiken, PhD PE, principal, of Seismic Isolation Engineering Inc. They explain,  "Safe egress for occupants and ingress for emergency personnel is a critical component of a building's performance and is a matter of life safety during and after a seismic event."
DriftReady Stairs' patent-pending connector keeps the stairs stable at rest, yet flexible when the building moves. The stairs ensure occupants and first responders can enter and exit a building safely during and after an earthquake or other building movement event.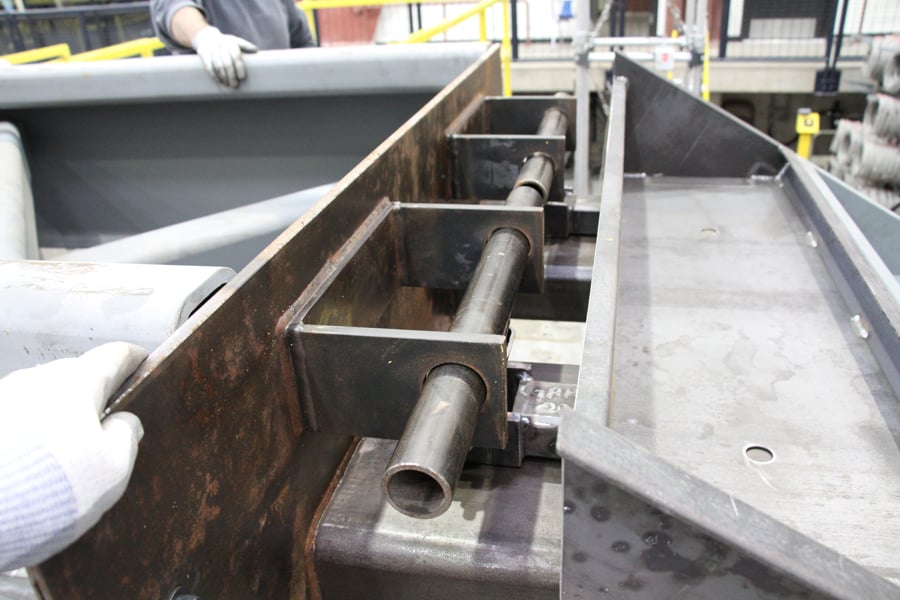 Tested and Patented
While developing their design, Construction Specialties studied dozens of stairs that were compromised during various seismic events. Tests revealed that stair systems need to be able to move with the building, not act as an anchor. Hard welding and added reinforcements only cause stairs to break more quickly under severe stress.
Don't want to drop Construction Specialties DriftReadyTM Stairs into all your stair towers? How about one? Dedicate one set of stairs as the "safe stairs" and use DriftReady Stairs. They have been tested to 4.0 percent interstory drift, making safe egress and ingress possible after a seismic event.
The solution is a positive connection system that prevents the stairs from locking up in rotation or transverse movements. This allows the flexibility required to prevent force transfer and accommodates the movements and forces caused by unpredictable earthquakes. Hard fastening makes the stairs act as a pathway to transfer forces to vulnerable areas of the building, for example, when the stairs cannot move freely during an earthquake, they break down the stairwell and adjacent structural members, which can compromise entrances and exits. DriftReady Stairs move with the building, so instead of acting like a brace and transferring damaging forces back to the building, the system flexes and accommodates the movement without impacting the stairs.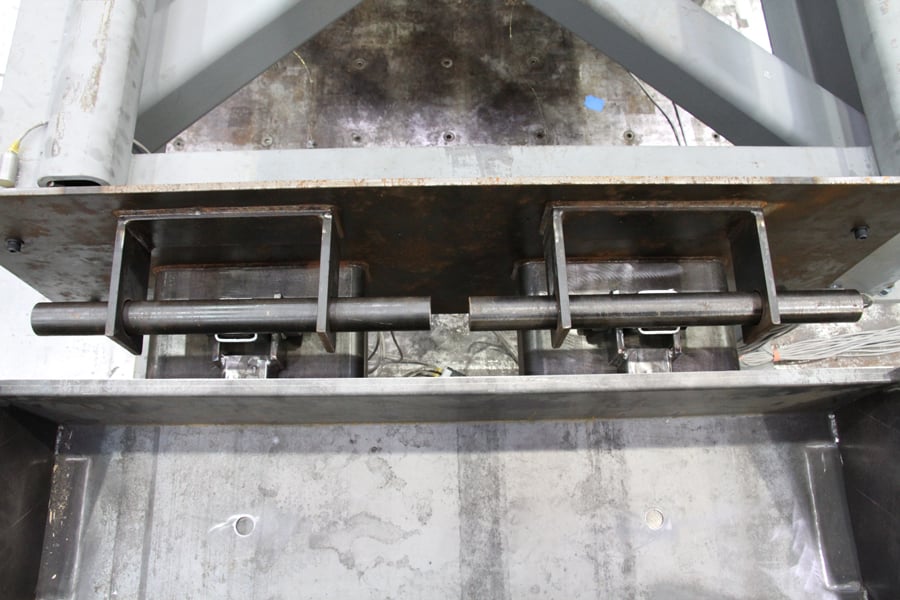 Construction Specialties conducted two full-scale shake table test programs in the Earthquake Engineering Laboratory at the University of Nevada, Reno. Stairs equipped with the DriftReady connector surpassed industry-standard interstory drift levels of 2.5 percent during a seismic event, and can be configured to meet drift levels up to four percent. In a previous study, commonly accepted connections were found to fail at drift levels of .75 and 1.41 percent.
Specify Safer, Easier Stairs
Construction Specialties' recent acquisition of Platform Manufacturing Group, a steel stair manufacturer based in Melissa, Texas, brings their seismic technology to bear on a brand highly respected for its steel stairs. Platform offers a patented modular stair system that complements the patent-pending DriftReady stair system.
Stairs have always posed difficulties to structural engineers, especially in locales where seismic activity is a concern—a problem Construction Specialties has solved with their patent-pending DriftReady stairs, backed by Platform's steel-stairs expertise. With experts from both brands working together, they've brought stairs to conversation about seismic resilience, and in the process, developed the safest and easiest-to-install systems available to the market.
CONSTRUCTION SPECIALTIES DRIFTREADY STAIRS ARE…
…coming from the building movement experts. They've been providing solutions to building movement for 50 years running.
…just what their name says: drift ready. DriftReady Stairs are engineered to accommodate a major earthquake, shoring up an egress/ingress strategy in the event of a seismic emergency.
…tested. DriftReady Stairs have been rigorously tested and improved upon to ensure performance beyond accepted interstory drift levels of 2.5% resulting in a full engineered system—ready for the worst.
…fully supported. Now that Construction Specialties has acquired Platform, a steel stair fabricator, DriftReady Stairs come with all the support and service needed for you to specify with confidence—and available with one call.
…available. DriftReady Stairs can be specified today.