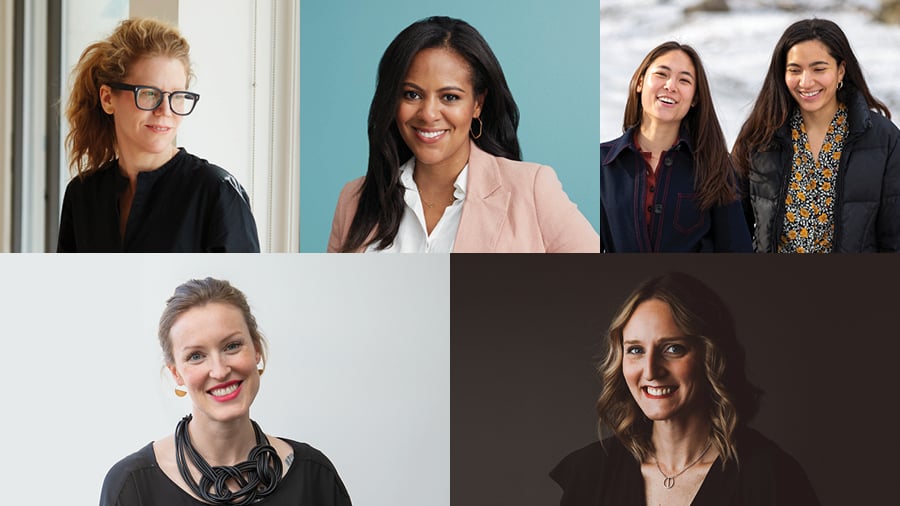 December 16, 2020
Women-Led Manufacturers Are Modeling Innovative Ways to Engage Designers
Collectively, these companies are ushering in a new era of intuitive, fast, user-friendly models for business.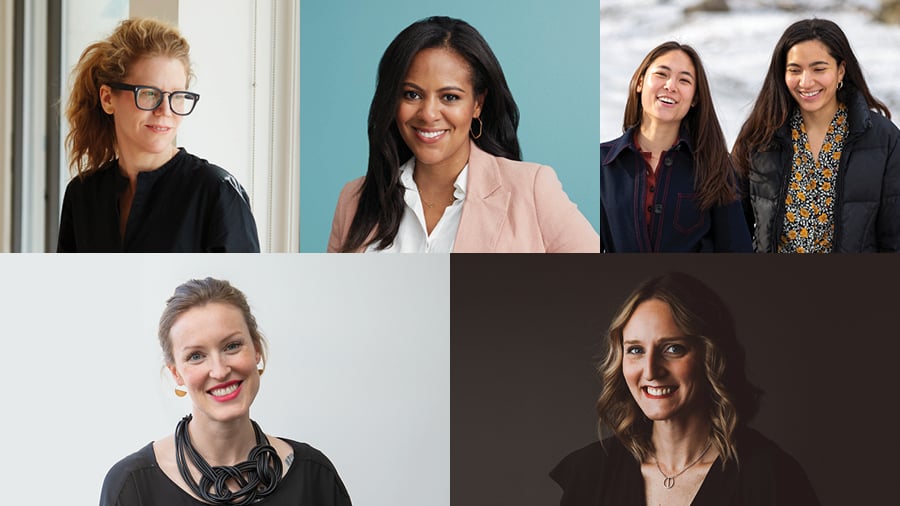 A growing group of manufacturing companies led by women offers a window on some of the most intuitive marketing techniques and customer-engagement strategies yet in the A&D space. According to them, that is no accident. Metropolis spoke with leaders of five companies worth watching.
Paint company Clare's founder detoured from the norm: Two years ago, she transitioned from full-time interior designer to paint manufacturer—an alternative to the usual collaborations other designers rely on to extend their brand-recognition. The resulting online paint company is distinguished by a pared-down, direct-to-consumer paint-buying experience (more like a Warby Parker, the online eye glasses purveyor, less big-box paint company). Gibbons attributes her success to the company's intentionally limited palettes, which she curates based on her years of experience steering clients' interior paint choices. She also credits her resilience in the face of traditional barriers: "You have to have tenacity, grit, confidence and a relentless energy to keep going even when you're at the lowest of lows."
Perhaps it's no coincidence that contract-furniture company Hightower, (a 2020 #MetropolisLikes NeoCon winner) founded in 2003, has also adopted new-era priorities such as user-friendly quick shipping under leadership from its woman cofounder and CEO. "At Hightower, the majority of our managers are women and we're committed to ongoing career development and advancement opportunities across our diverse team," Hartkopf says.
The founders of New York City–based Sabai launched their company in 2019 with a simple seating group: a sofa, sectional, and ottoman engineered for sustainability, affordability, and easy assembly. Constructed using recycled water bottles (for the upholstery), FSC-certified wood frames and cushions filled with certiPUR US–certified foam, the collection extends the women's personal ethics in ways large, corporate manufacturers' casegoods seldom do. To come up with three new colors for their Essential Collection sofa, for instance, Phataraprasit and Ellen polled their roughly 5,600 followers on Instagram. In fact, they're confident that speaking from the heart and using social media in this way is a viable product-development strategy, not just a way to inspire customer loyalty: "It was a great opportunity to bring our thoughts to customers and see what resonated. We want to bring [them] along for the journey as we build out our products and offerings," the two women say.
Emblem, which Braun launched partly with her own savings in 2019, prides itself on providing an easier, streamlined way for designers to buy contract-grade furniture. It was in the two decades she spent making conventional commercial furniture with her product designer husband Jeffrey, that Braun conceived the idea for a more nimble, quick-ship B2B option. Going against the grain, in this way, has turned out to be Emblem's industry super power: "I've never focused on world domination. I want to…make the entire selection and buying process easier and more fun," she says.
Because Heartwork's commercial-grade desks, tables, and storage solutions are GREENGUARD Gold- and HPD-certified and in some instances available for quick-shipping, it could be considered a quadruple threat in this growing category of swift, streamlined manufacturers. "There have been important women in commercial and retail furniture for a long time. What we haven't seen is women and minorities necessarily in as many senior roles and positions of influence as we would like," says John, who founded her company in 2012. Given current world conditions, perhaps more opportunities for leaders like her will open up. "It's important that the industry reflect the world we serve," she says, "a world that now exists in the home, the office, and beyond."