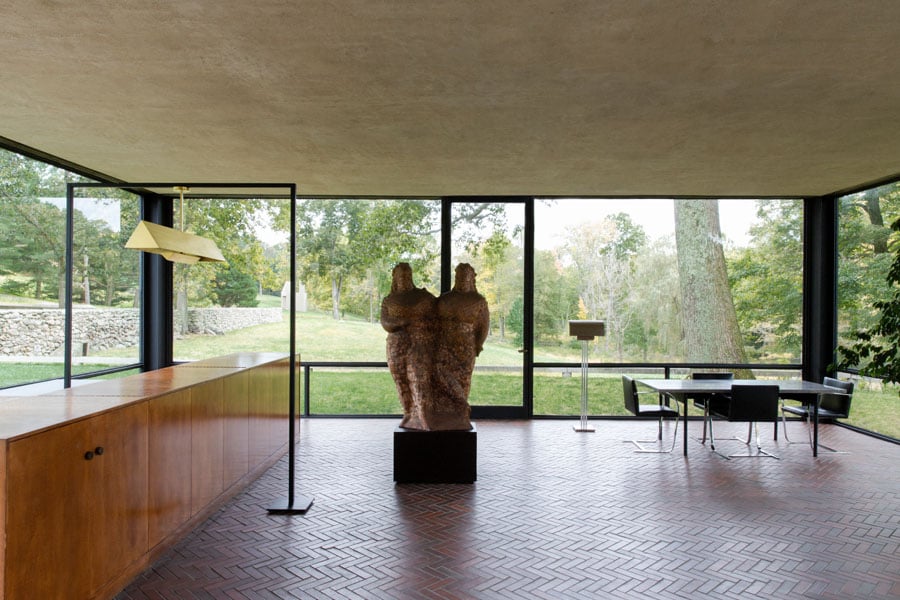 October 28, 2019
New Lighting from Workstead Takes Up Residence at the Glass House
The collection, called Archetype, makes its debut in an iconic Modernist home.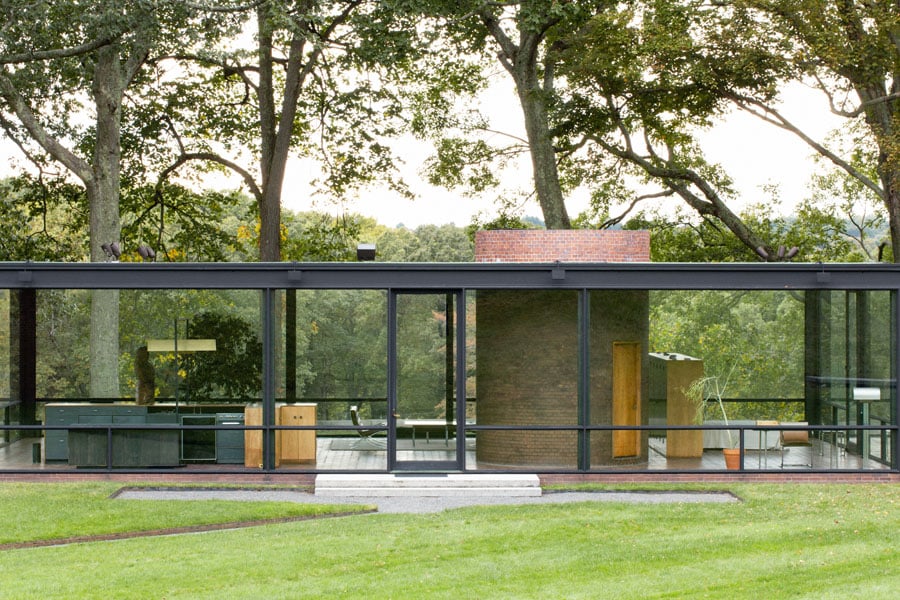 Even if you haven't been to Philip Johnson's Glass House in person, more than likely, you're already familiar with its period decor. Always on view, its Barcelona chairs and daybed, Brno seating, and modest bed and storage have become part and parcel of its character.
Which made it all the more special when the house recently played host to a lighting collection from Workstead, the product and interiors firm that has developed schemes for The Dewberry Charleston and the Wythe Hotel in Brooklyn. On a soggy fall October morning, Archetype, a new line from the studio, was peppered in among Johnson's trappings, not looking at all out of place. 
Though the collection is only there for a quick visit—a photo shoot and launch—let it be said: There are worse places to make a debut. And for this collection, landing in a canonical residence happens to fit in with its raison d'etre: The series takes formal cues from the designs of Alvar Aalto, Le Corbusier, and, of course, Johnson himself, casting interpretations of architectural forms in single-tone finishes (brass, nickel, and bronze). Workstead has produced three shapes for the fixtures, which are available in sconce, floor lamps, and pendant formats.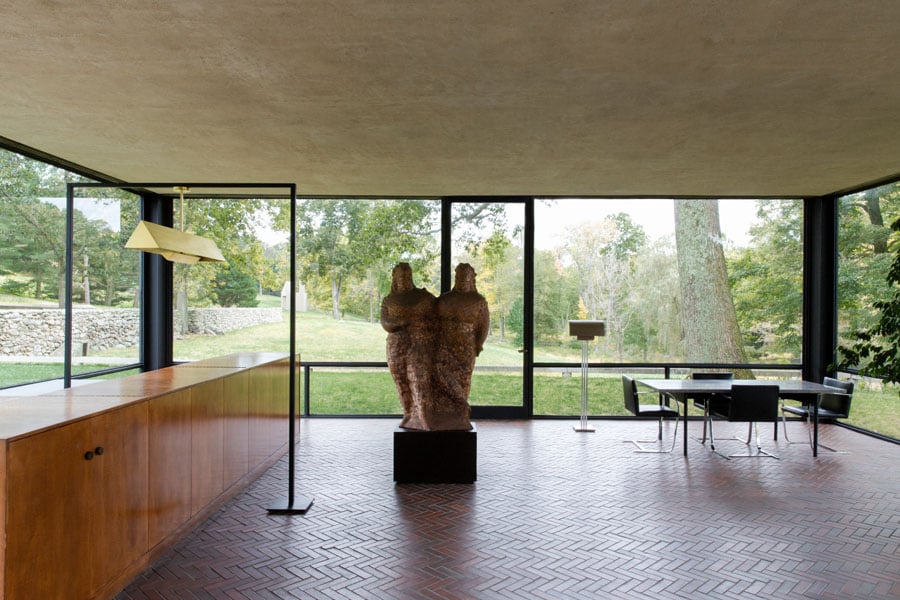 In the past, the studio's lighting has developed out of their interiors projects. Archetype is different, explains Robert Highsmith, a Workstead cofounder. "We are celebrating ten years as a studio, and we wanted to look at the foundational period of Modernism's arrival in America to kick off our tenth year of product development," he says.
But there's a whiff of Postmodernism to be traced here as well: The oversize, rounded shade on the Vault floor lamp, for instance, which one can imagine next to a cartoony Venturi Chippendale. And another light, Gable, seems to recall the '80s form of Johnson's chain-link Ghost House just a short walk away from the installation. (The designers point to a different Johnson design—his floor lamp—as a source for the piece.) 
"This is very much a collection of accent lights," says Highsmith. "The fixtures emit a subtle glow and they will be appropriate for use as a graphic statement and that final, sculptural layer of lighting in a space."
You may also enjoy "8 Lighting Releases That Show the Best Design is Often Hidden in Plain View"
Would you like to comment on this article? Send your thoughts to: [email protected]