October 5, 2018
Yabu Pushelberg Designs Two Luxe Rug Collections for Warp & Weft and Tai Ping
It has been a big year in carpets for Yabu Pushelberg, the Toronto and New York–based design firm led by George Yabu and Glenn Pushelberg. With two newly released collections from Warp & Weft and Tai Ping, the firm upholds its reputation for understated luxury. The abstract collections both foreground soft natural fibers like wool […]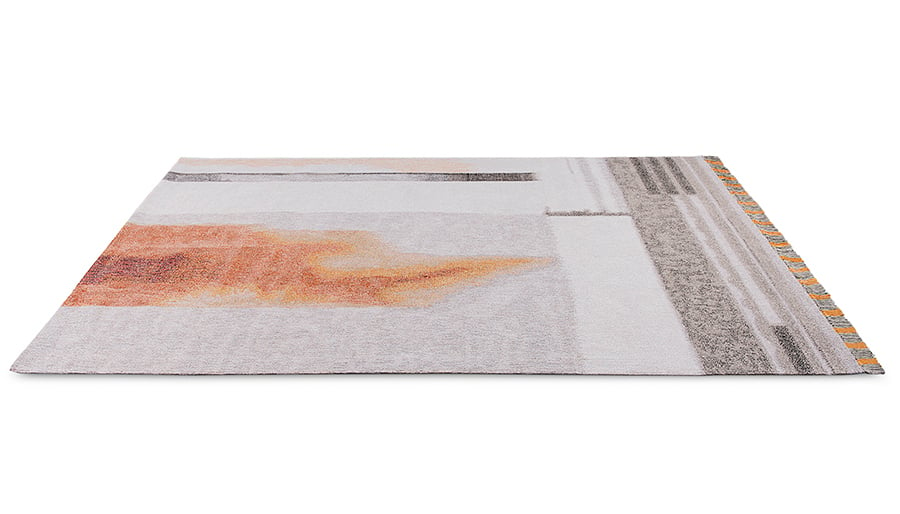 ---
It has been a big year in carpets for Yabu Pushelberg, the Toronto and New York–based design firm led by George Yabu and Glenn Pushelberg. With two newly released collections from Warp & Weft and Tai Ping, the firm upholds its reputation for understated luxury. The abstract collections both foreground soft natural fibers like wool and silk as well as craft techniques including knotting, flat weaving, and hand tufting to create a diversity of textures.
Warp & Weft released GRID, an interpretation of Yabu Pushelberg's drawings, in three phases beginning last fall; the final installment debuted at ICFF in May. The collection's 12 designs reference features of the urban landscape with lines, planes, rectilinear shapes, and pops of color that accent the subdued palette. Combining flat weaving and hand-knotted textures allowed Warp & Weft to capture the detail and subtle dimensionality of the original drawings.
With Tai Ping, Yabu Pushelberg designed KISO, comprising 19 designs inspired by water, wind, and earth. Tai Ping pushed its own mastery of hand tufting, developing a new double-crossed technique of stitching patterns against a solid background, lending depth and graphic richness to designs like Ame, Ishi, and Kawa.
Across both collections, says Pushelberg, "our desire was to create longevity and instill emotional resonance [into] the textile—values we shared with our collaborators."
You may also enjoy "8 Deep-Dives That Reveal the State of Textile Design and Manufacturing."