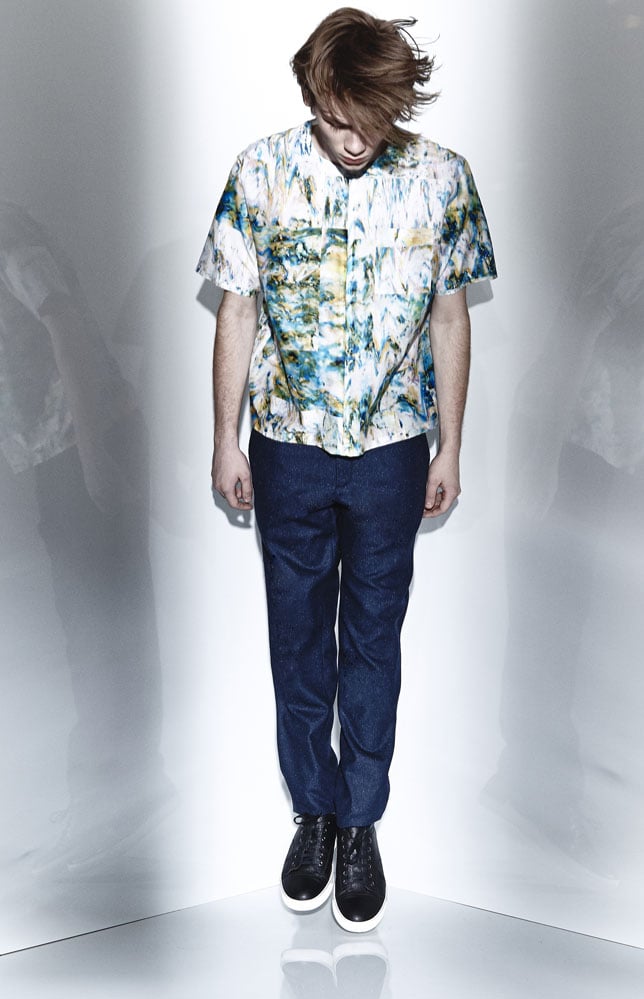 August 18, 2015
Architect-Trained Daniel DuGoff Makes "Structural" Clothing
An architectural mind-set is proving to be a valuable tool in the fashion world for this young designer.
DDUGOFF items are meant to be worn every day but still feel special. "Men don't want to think about what they wear," says DuGoff. A relaxed fit makes the line easy to wear, while thoughtful details and fine fabrics provide a touch of elegance.
All images courtesy DDUGOFF
---
Twenty-eight-year-old fashion designer Daniel DuGoff is finding rare success for someone his age. His menswear label DDUGOFF, which can be found in carefully curated boutiques such as Opening Ceremony and L.A.'s 12345, has gained major attention in the year or so since its launch.
DuGoff studied architecture at Washington University in St. Louis, but his studies were not solely about creating buildings. "I had amazing professors who taught architecture as design philosophy," he says. "It wasn't just how to design a building, but also—if you're given something you don't understand—how you work through it."
Even with this liberal approach to the profession, DuGoff was shocked when he went to study at the Architectural Association in London and his professor told him he should design objects. "On the second day of class we sat down individually with her, and, before I even took out my proposals, she told me what she envisioned for me," DuGoff says. "I asked, 'What do you mean, design objects? I'm at the Architectural Association!'"
But DuGoff took her advice and ran with it, designing furniture. "It was really more about taking existing objects, disassembling them, and then putting them together," he explains. "It ended up being very fashion oriented." DuGoff returned to Washington University for his senior year and continued experimenting with these ideas, realizing that he wanted to apply them to fashion.
The 28-year-old architect-trained fashion designer Daniel Dugoff
He landed an internship and eventually became a technical designer at Marc by Marc Jacobs, where he brought his architecture skills into play, measuring and checking every point and seam on the garments. "Architecture education got me far enough to convince people that I could learn how to do this the right way," he says.
DuGoff began playing around with the idea of launching his own label at the end of 2012, having reached the point where he was frustrated working for a big company. "It was really hard to change anything because of existing structures," he explains. "I'd always had this dream of launching a design studio—not necessarily a men's fashion studio, but working for myself. I just happened to be in a position where I knew a lot about menswear."
In the fall of 2013, DuGoff decided to take the leap. "I said, 'If I'm going to do this, I'm going to do it now or I can play around with it for another six months,' " he says. "And the idea of putting it off made me more stressed out than the idea of actually doing it." His first collection launched in fall/winter 2014, and he's now establishing a name for himself as a designer of "unbasic basics"—clean lines in easy fabrics that focus on the details. In essence, it's about creating clothes that feel special but can be worn all the time. "I wear the same pair of pants every day," he says. "I want my customers to be able to do that too."
DuGoff's fall/winter 2015 line consisted of the subtle palette he's become known for, as well as a few splashes of vibrant color and graphic patterns.