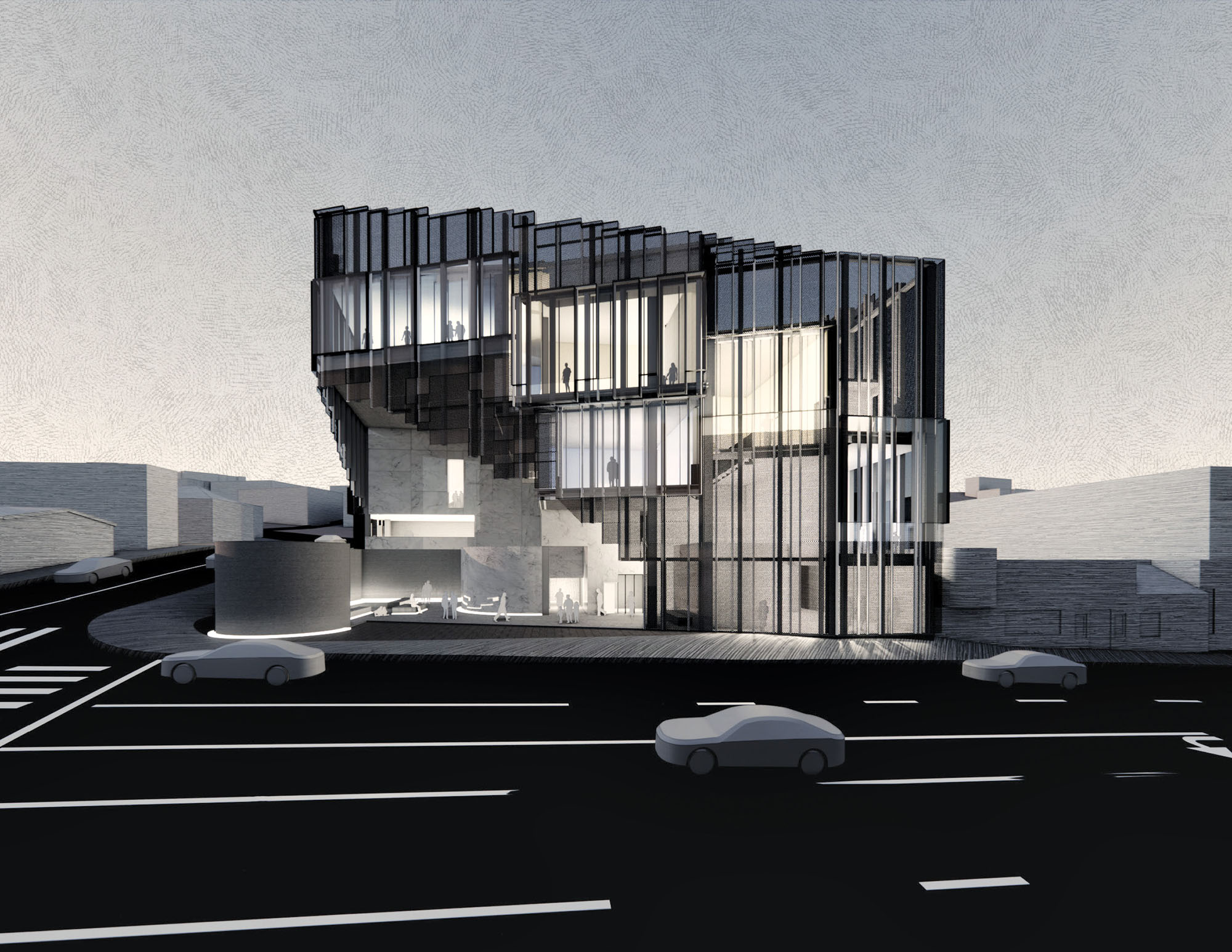 April 18, 2023
Clytie Hoi Ting Mak Explores the Human Psyche through Design
Clytie Hoi Ting Mak, an MArch student at UCLA, charts an ambitious course for her work, skillfully interweaving fields like architecture, art, graphic design, and urban planning.
Reading Buildings Across Languages and Cultures
Growing up in Hong Kong, Mak was surrounded by breathtaking variety: old and new, Chinese and English. She learned how to "read" different types of buildings and what they mean in terms of culture, history, values, and perspective. Over time she expanded her "reading" into visual signs, nature, and more, all informing her work. By breaking down typical boundaries, Mak creates a new vision for architecture, not to mention sophisticated, overlapping collisions of form, program, and concept.
"It turns the seemingly static structure into a more changeable and dynamic form," says Mak of her multipronged approach. Minoring in psychology during her undergraduate studies, she adds, allowed her to also explore the complex interrelationships between the human psyche and physical environments, hoping to enhance mood, behavior, and more.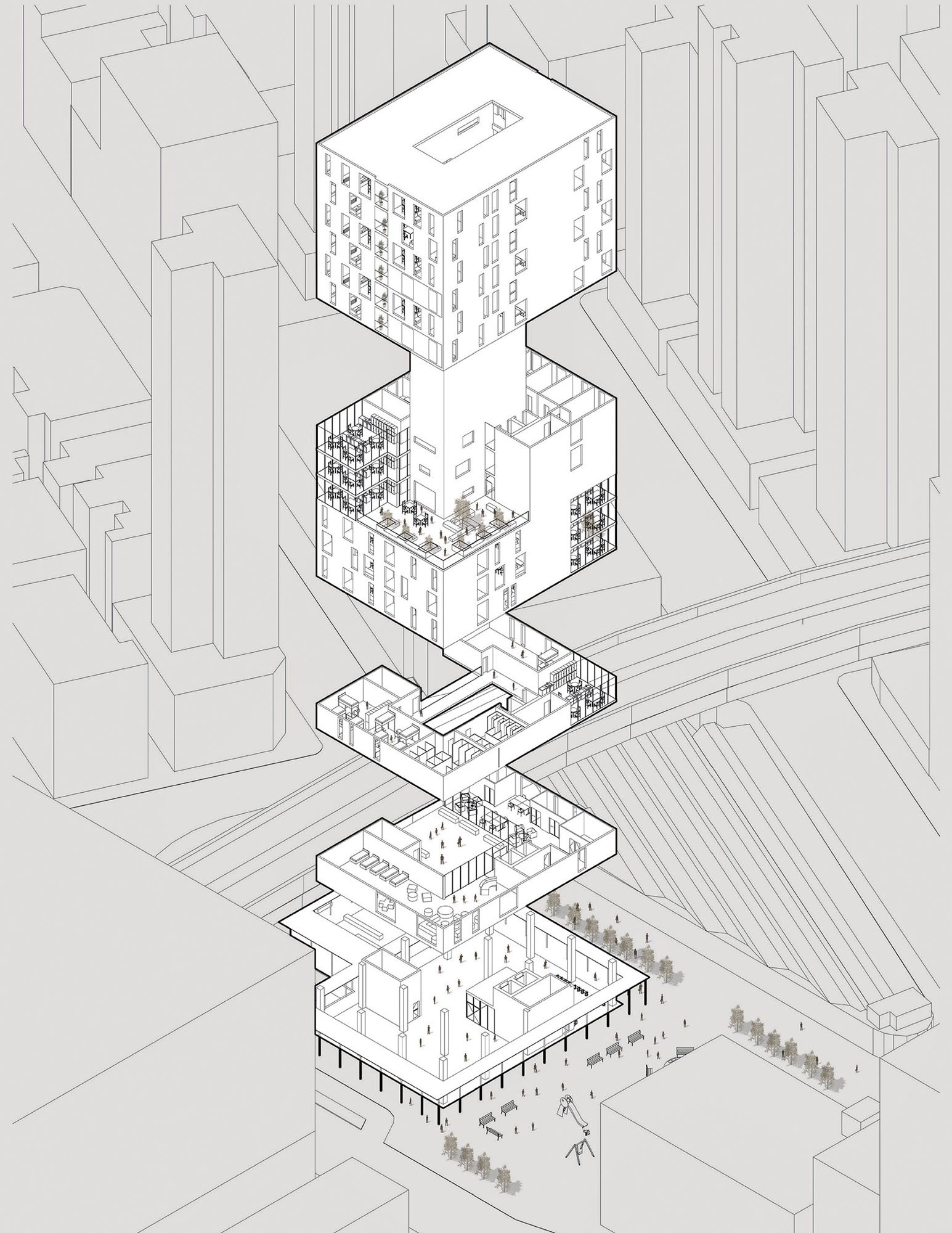 Referencing the Urban Fabric of Los Angeles
At Sunset Pixel, a proposed arts collective for L.A.'s Sunset Strip, Mak channeled the area's shifting topography and cultural exuberance into a building filled with layering, shuffling, pixelated, and stepping forms. Aided by a keen interest in construction technology, the project incorporates offsetting prefabricated perforated metal panels, an exposed steel frame structure, and a standing seam metal roof.
A drive-in movie theater and food distribution center in Los Angeles grows out of a "reading" of architecture, planning, and infrastructure: Cars roll into a series of partially enclosed theaters, while freeway underpasses and overpasses thread in between. "It transforms the architecture into the constant processes of flows of the city," she says.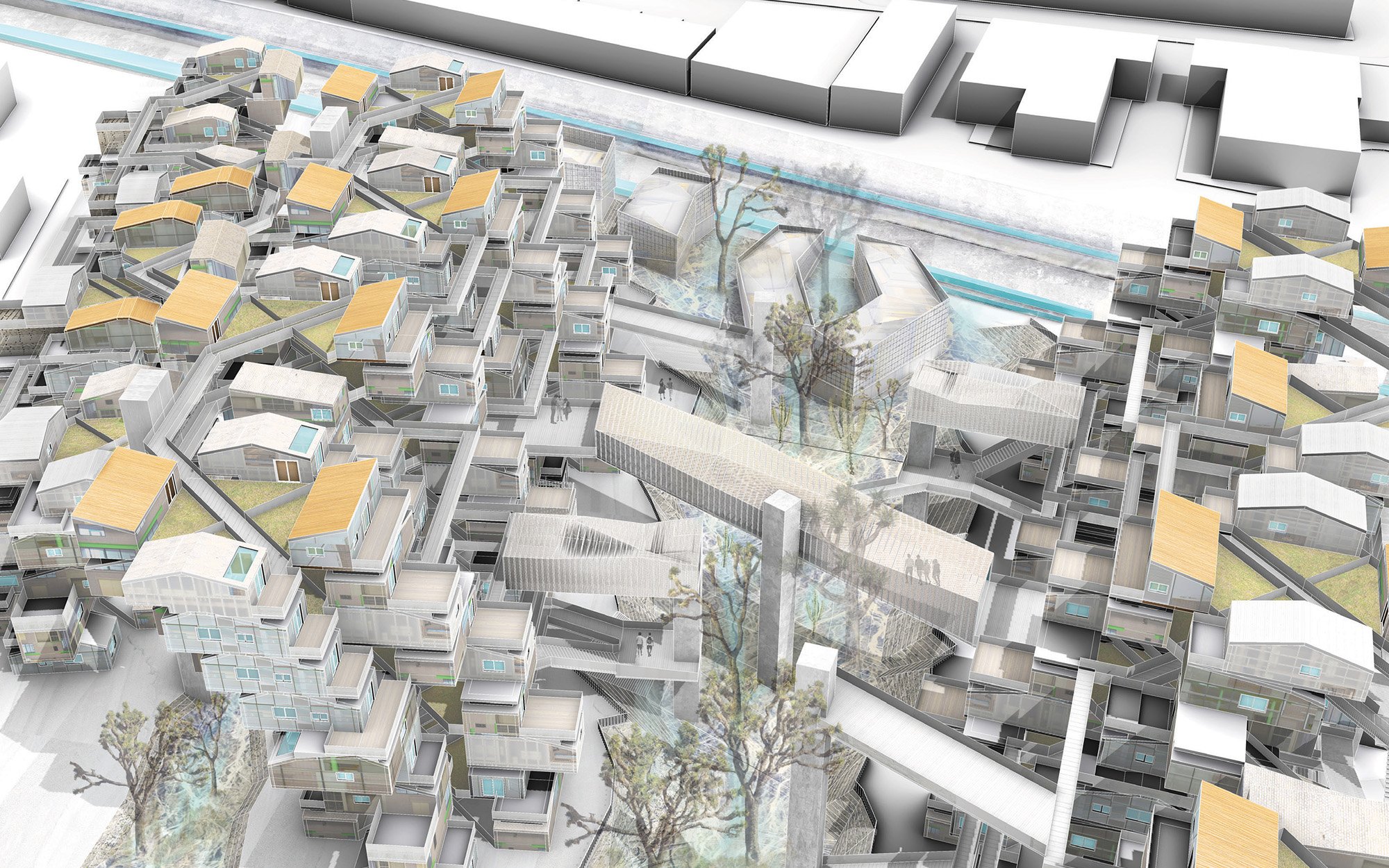 Architecture with a Social Mission
Each project has a social mission, adds Mak. Urban Threshold, a social housing project in her native Hong Kong, aims to become a "condenser of community," combining a multitude of housing units with shared balconies and kitchens, sky gardens, temporary living, coworking spaces, a nursery, park, footpath, and more. Sky Streets Village, on the other hand, tackles sprawl and environmental degradation by incorporating single-family housing into a multistory village containing courtyards, bioswales, and advanced rainwater collection techniques. "My interest in architecture stems from the positive impacts a built environment brings to society," she notes.
Would you like to comment on this article? Send your thoughts to: [email protected]