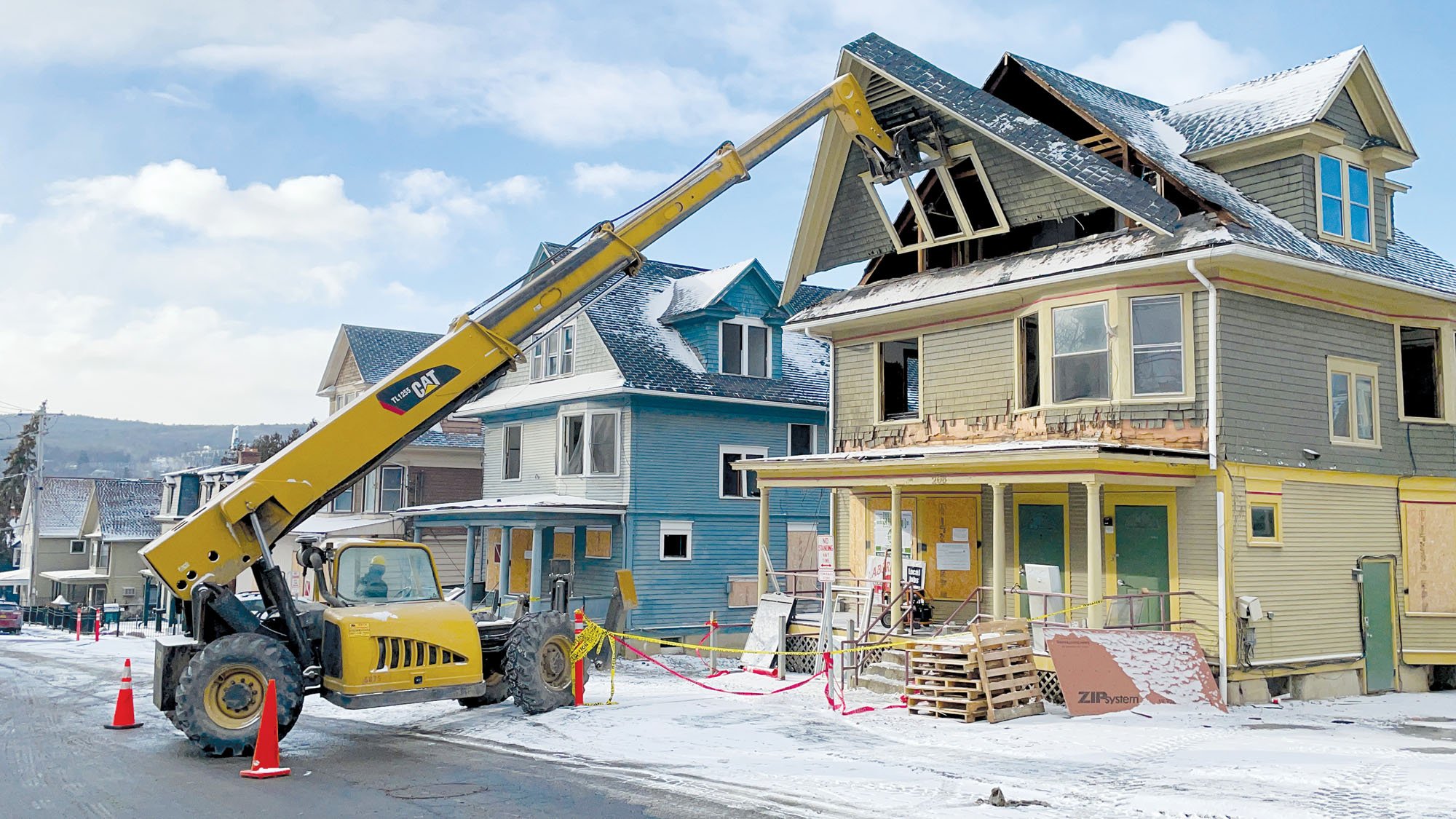 August 16, 2023
Cornell's Circular Construction Lab Champions Building-Material Reuse
The lab's other mission is looking into ways the industry can design and build differently. Ideally, new buildings would be designed in a way that makes them easy to take apart for salvage.
Heisel says the lab is working on different tools to help the industry build with reuse in mind, including an innovation that allows users to scan buildings and get a quick estimate of their material contents, construction complexity, and how much value is present.
Ultimately, the problems are complex and don't have easy answers. Older buildings, for example, tend to have high-quality materials and are assembled in ways that favor deconstruction. But they're also more likely to have contaminants such as lead paint and asbestos. Younger buildings tend to have less of these contaminants but a lower quality of materials.
"The most pressing thing is that if we continue building the way we've built, we're going to run the earth into the ground," Heisel says.
Would you like to comment on this article? Send your thoughts to: [email protected]