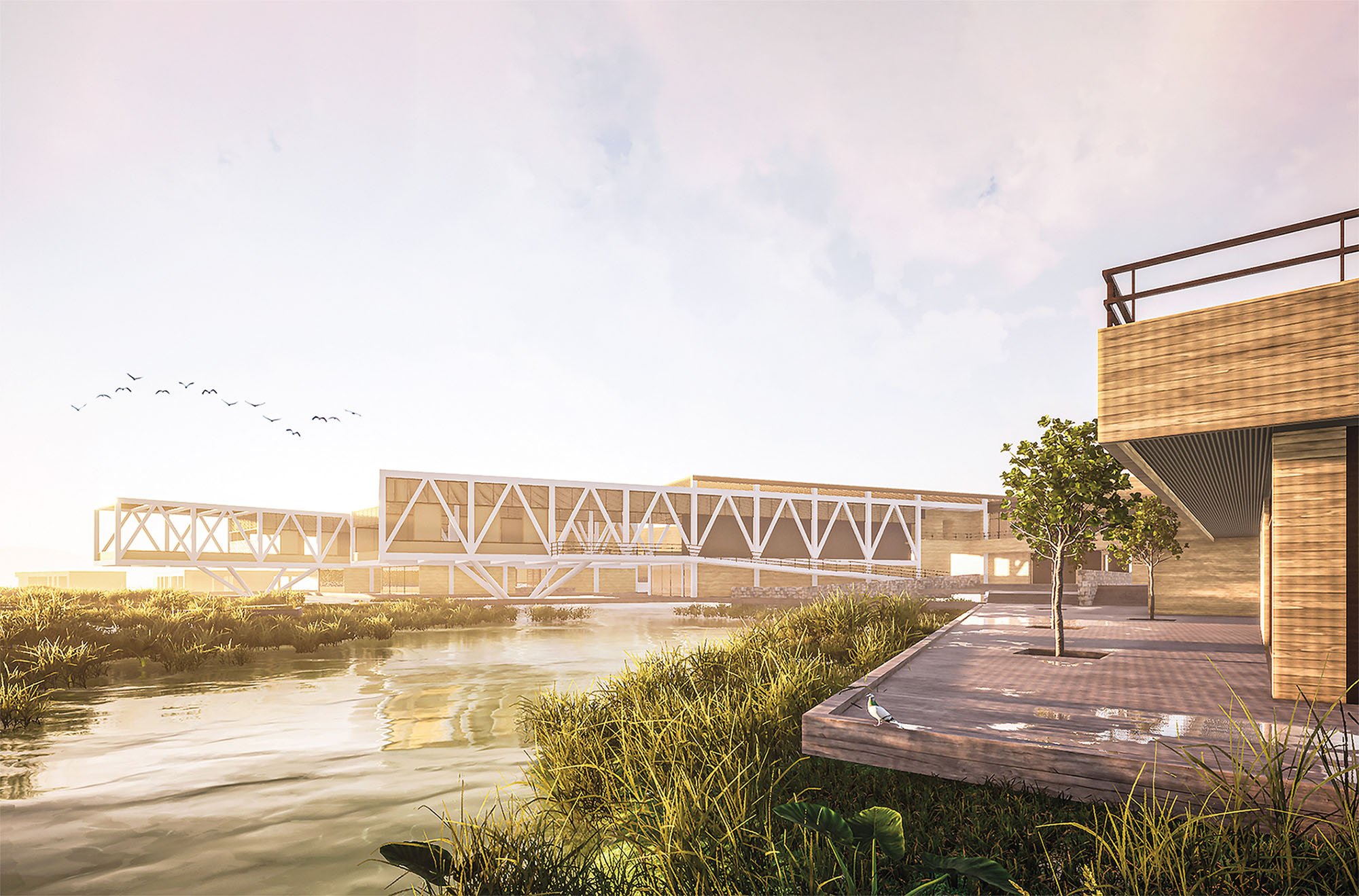 April 19, 2023
Four Students Posit a Link between Architecture and Biodiversity
In the spring of 2021, University of Florida architecture student Moises Villanueva set out every day in a kayak on Lake Wauburg to learn experientially about changing site conditions and the relationship between humans and surrounding wetlands: "It has opened my view on how designers view nature, and how we can better understand qualities that come from the environment and begin to apply and transform them into actual spatial conditions."
Villanueva's approach to architecture that integrates engagement with nature exemplifies a group of Future100 students who are laser-focused on biodiversity. Their concepts range widely from a new migratory bird sanctuary in Lima, Peru, to a trail designed to restore an ecologically depleted landscape in New York, to reintroducing local ecology in multifamily housing in California.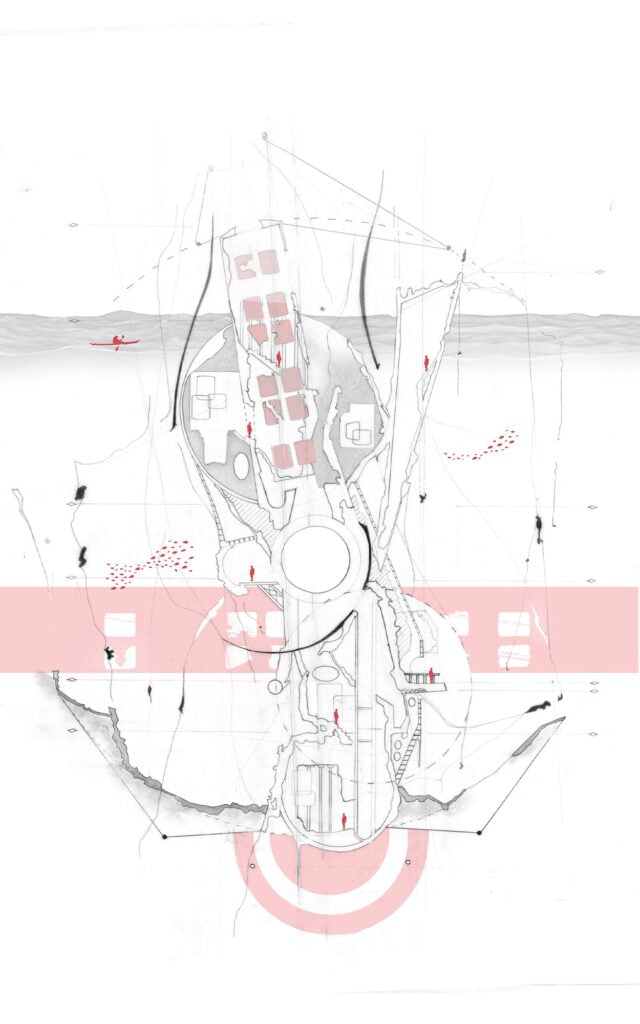 Spiritual and Ecological Connections through Design
All assume a spiritual connection between architecture and habitat restoration. For Rizwana Lubis's Rescape multifamily housing proposal in Piedmont, the landscape between dwellings is designed according to Indigenous beliefs and practices through a central bioretention courtyard, flowing water features, and native plantings woven throughout to remediate contaminated soil on-site.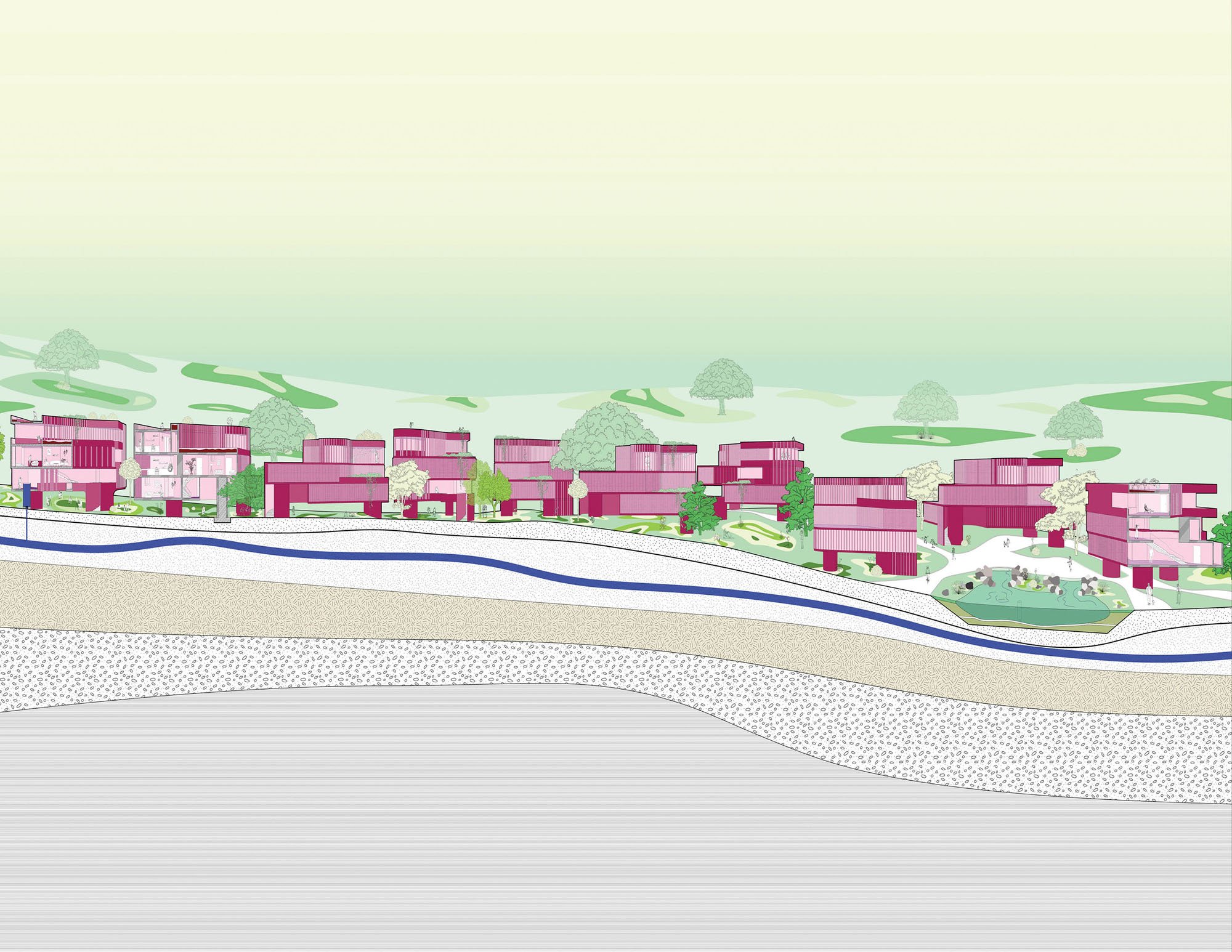 Yuli Wang's Unfolding Trailscape is designed as a green pilgrimage that directly involves hikers in restoring the landscape using natural and reclaimed materials to build a series of ephemeral structures along the route including a nursery of plants grown from seed, a bathhouse, shrines, and a mosque: "By building these structures, people gradually recover the damage they have brought to nature and leave some space for nature to be not interrupted by human activity. Unfolding Trailscape attempts to build a place in which people and nature rely on each other; as one develops, the other benefits."
Biodiversity Requires Putting Nature First
The Future100 also employ architectural design strategies that minimize impact on animals and flora. Hali Sheriff's Research and Observation Center for Migratory Birds, for example, aims to restore an industrially degraded urban-adjacent landscape in Peru into a thriving ecological habitat. An architectural, cultural, and visitors center and its surrounding pathways are designed to support migratory birds; a "staggered volumetry with greater height towards the urban area and lower height towards the wetlands" would also have circulation that prioritizes natural lighting and minimizes noise. For Espinoza, designing for biodiversity means putting nature first: "The project and the natural area are in constant dialogue, where the protagonist is the natural environment."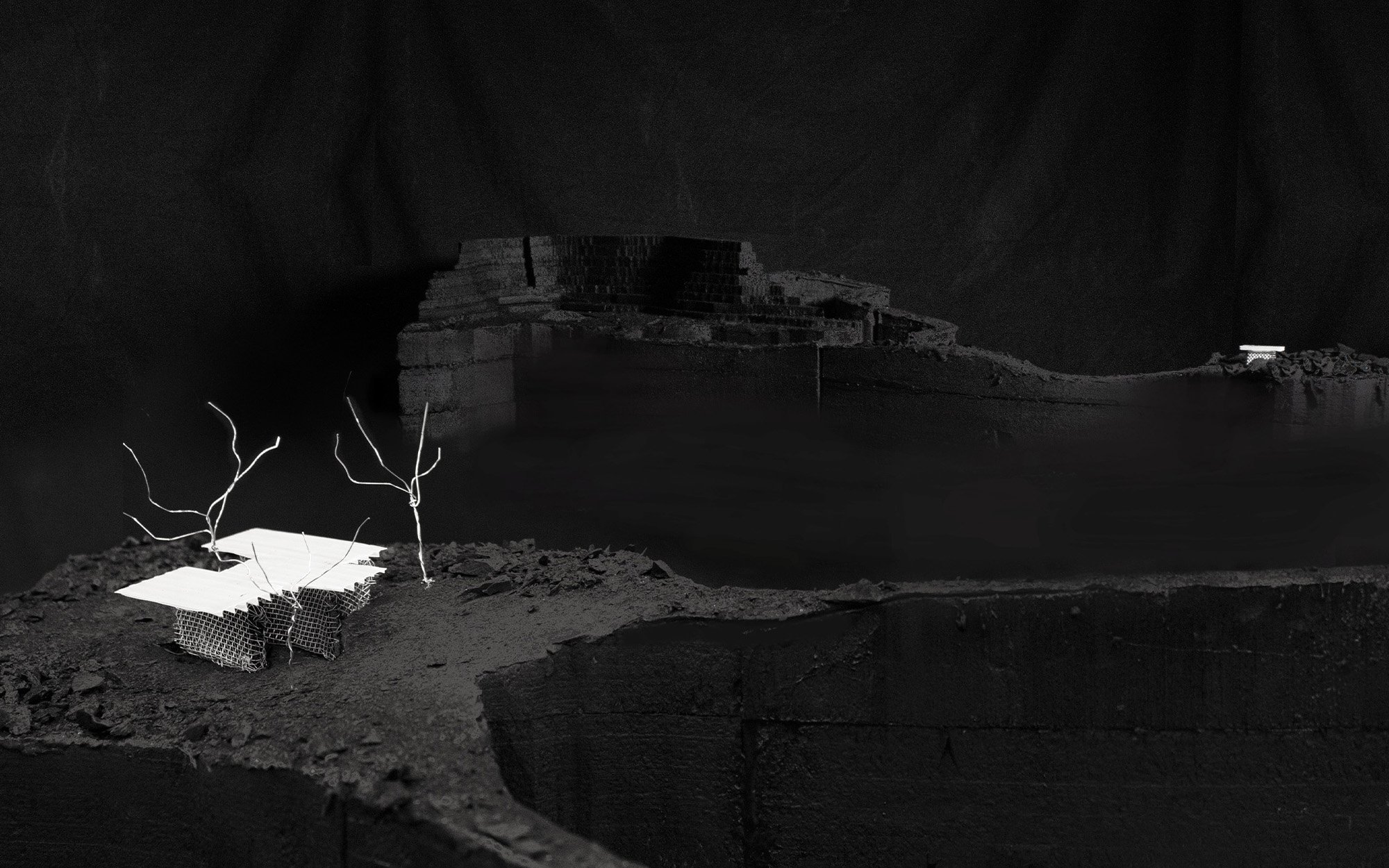 Would you like to comment on this article? Send your thoughts to: [email protected]