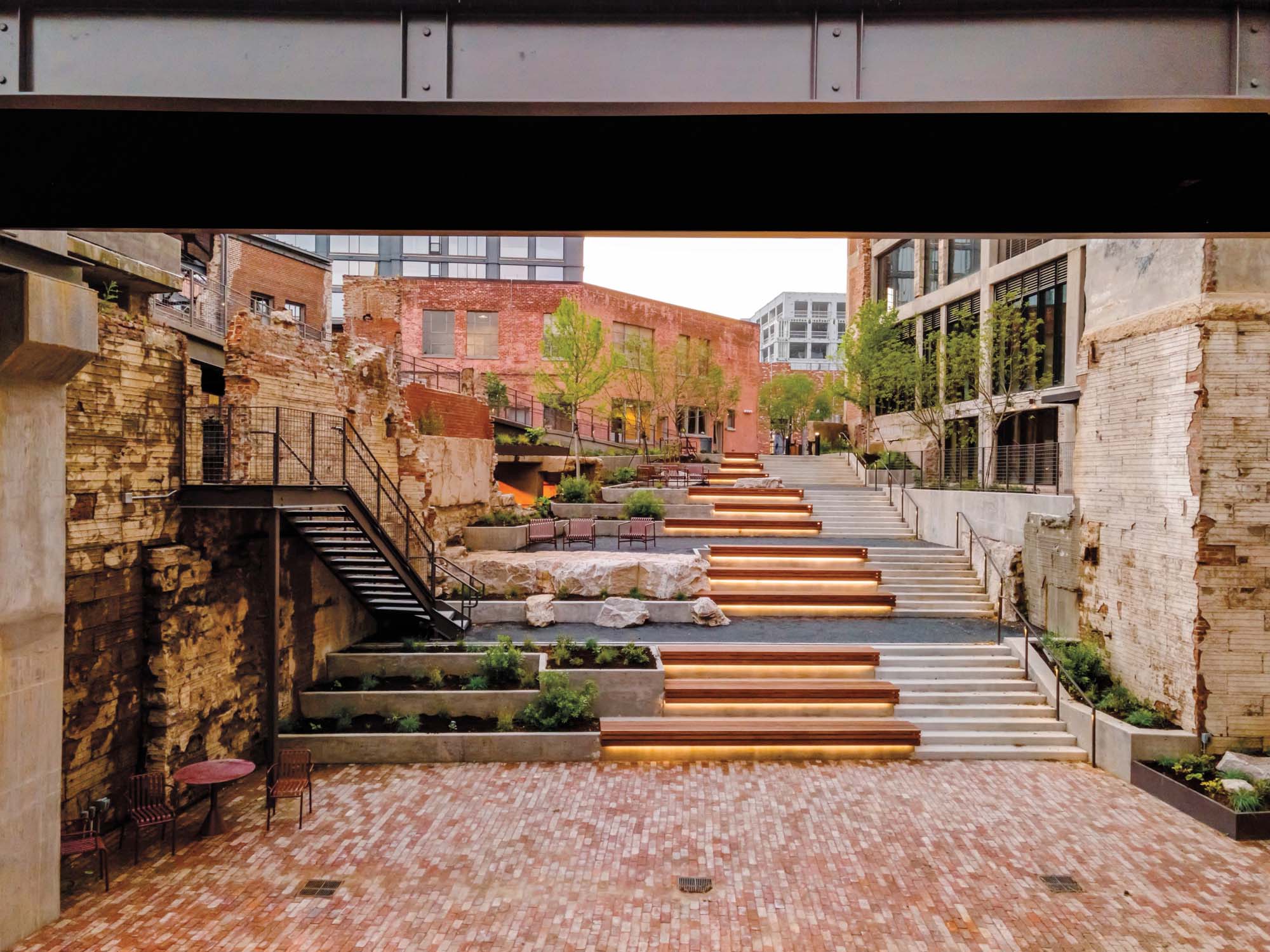 October 13, 2023
Future Green Puts Plants at the Heart of Its Practice
When David Seiter founded the firm in 2008, smaller-scale projects and installations supported Future Green's design work. As name recognition and commissions grew, the design work opened up opportunities for custom fabrication. "It's been a really nice balance," says Seiter. Now the upstate satellite represents Future Green's evolution as it secures more public and larger-scale work—such as a lush civic and retail core on a former power plant site in Atlanta, or the renovation and rethinking of the Broadway Malls, the green artery that runs from 70th to 168th Streets in Manhattan—and focuses its fabrication arm on furniture and urban placemaking. But the firm maintains its design-build spirit. "That's a draw, that collaborative process. You learn so much," explains Zenobia Meckley, associate managing principal, who first joined the firm in 2012. "It's what attracted me."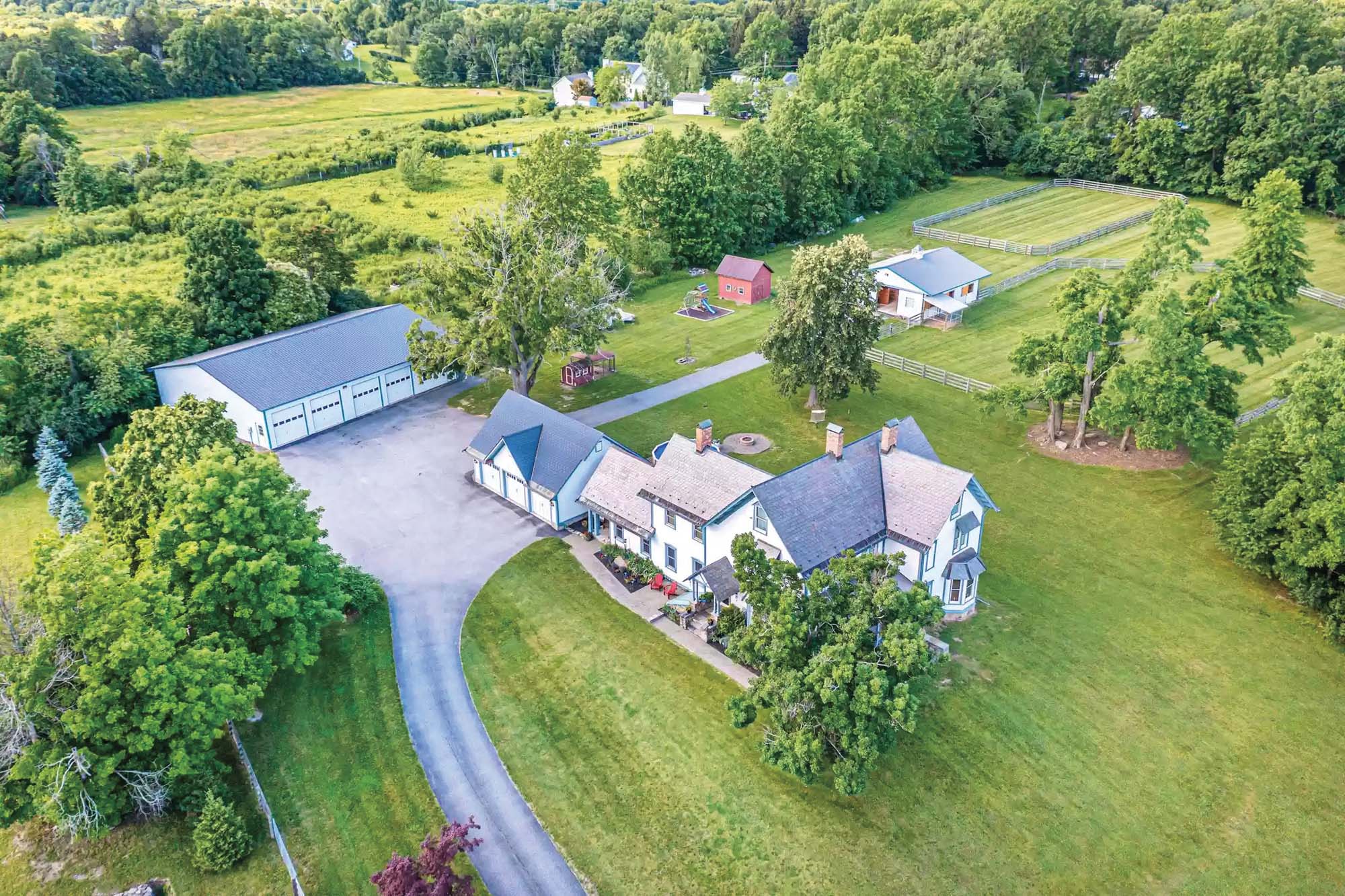 Integrating Landscapes and Buildings
The farm also propels Future Green's staff out of the city and into "relating to plants," adds Meckley. It's plants, after all, that are at the heart of the studio's conceptual strategy, the roots of which go back to Seiter's teenage gardening business in Valley Forge, Pennsylvania. In his book Spontaneous Urban Plants: Weeds in NYC (Archer, 2016), Seiter and Future Green's team of horticulturists, landscape architects, and artists explored and celebrated weeds, "the overlooked backbone of an emergent green infrastructure" that thrives against the odds. A deep investigation of urban ecology and the forces that have affected a site over time remains Future Green's starting point.
This is evident at the 12.7-acre Neuhoff District on the Cumberland River in Nashville, Tennessee. There, Future Green conceived of a progression of pocket gardens, courtyards, and pedestrian pathways that weave through the mixed-use district and terminate on the riverbank. Located on the site of an early 20th century meatpacking plant, the project includes a cluster of seven main buildings—some new and others adapted from the original plant—by Smith Gee Studio and S9Architecture (with HKS as architect of record). "We drew heavily on the ecologies of the region, the Appalachian Piedmont. The plantings are meant to evoke a layering and composition to create something really immersive and reminiscent of another environment," says Meckley.
Future Green's concept for the site evolved as demolition began and the team unearthed unexpected artifacts. At the River Terrace—carved out of the footprint of an arcing section of one of the repurposed brick factory buildings—Future Green created an amphitheater that steps down to a plaza laid with reclaimed brick. Bedrock unearthed during the excavation was integrated into a series of stepped planters. The amphitheater also includes steps and seat walls topped with wood slat benches and embedded limestone boulders. Elsewhere, a series of found concrete wedges, the original purpose of which remains a mystery, will be repurposed in a water feature.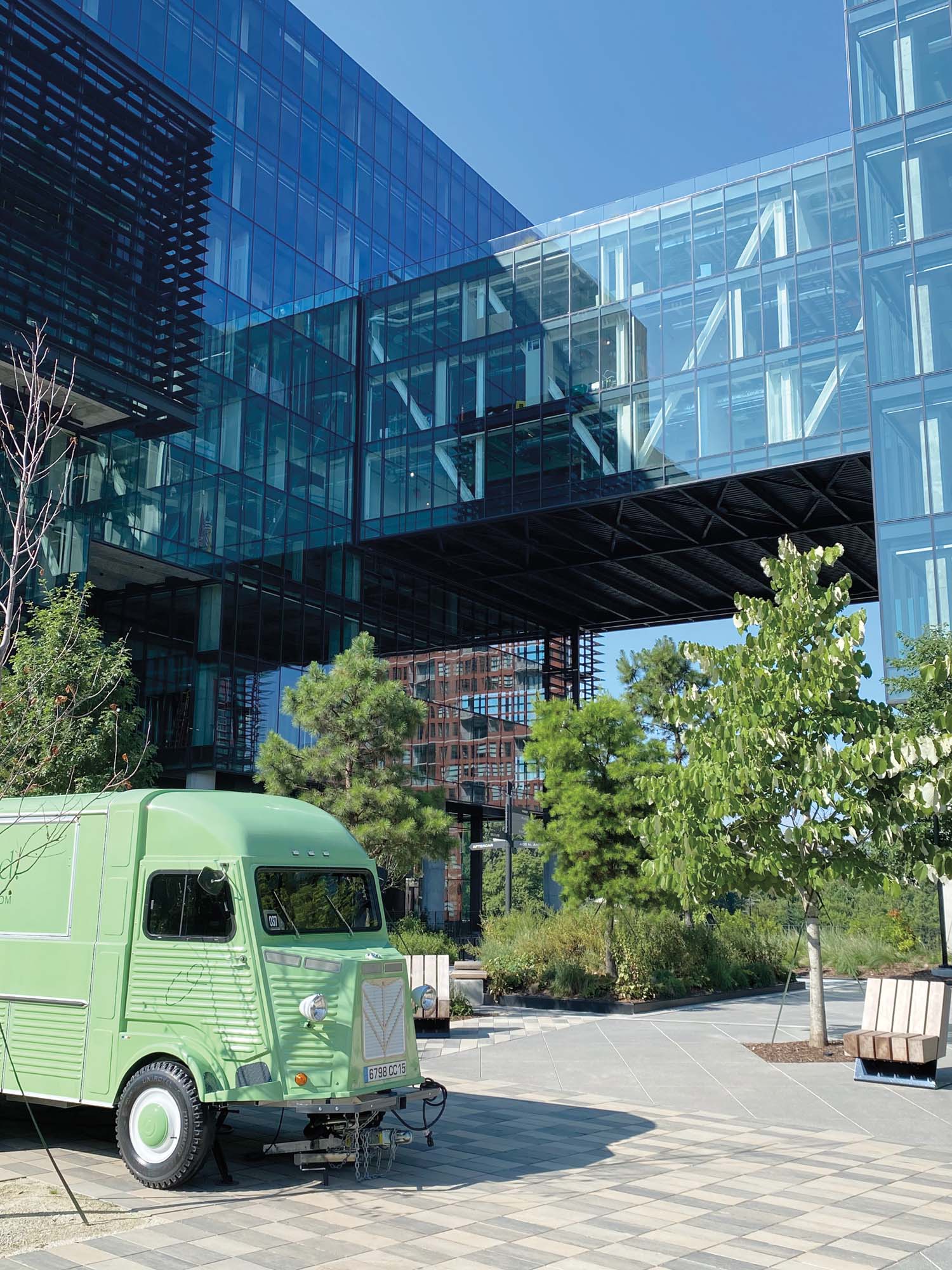 Reframing Public Space
Many of Future Green's other projects are about stripping away the hierarchies of public space, allowing it to be more inclusive, informal, and freeing. One of Meckley's favorite examples of this was a series of temporary seasonal installations at Rockefeller Center's Channel Gardens—located between St. Patrick's Cathedral and the ice rink at 30 Rock—where the studio created niches, special benches, dynamic plantings, and even a beach. With 16 installations over three years, beginning in 2019, Future Green offered a place that beckoned New Yorkers, not just tourists, to linger. "It created moments of intimacy and informality that allowed people to occupy it in a more relaxed way," says Meckley.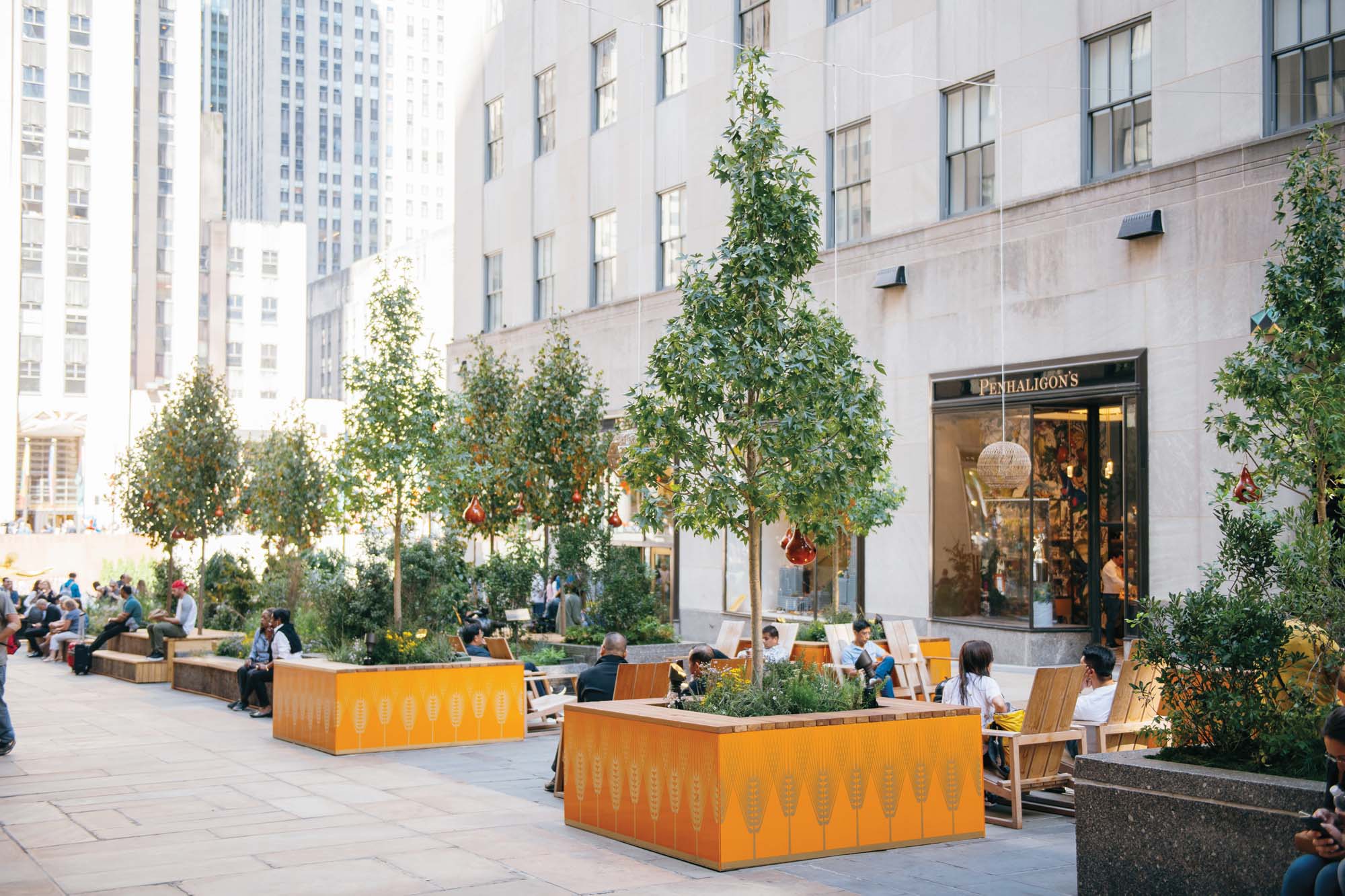 A project now in design for the New Jersey Performing Arts Center (NJPAC) continues this ethos. In Newark, Future Green is the landscape architecture consultant for Skidmore, Owings & Merrill's master plan of a new neighborhood surrounding NJPAC's theaters. Future Green is also the prime consultant for the public plaza in front of NJPAC. Seiter called the site a "tabula rasa" where the studio's job is to create an outdoor living room for Newark, a flexible carpet activated by Newark residents, not just events. The master plan includes multifamily housing, retail, and cultural resources. With its many stakeholders, it may be the studio's most challenging project yet. "The complexity comes through the design process," says Seiter, "weaving the most public sentiment through the design."
As Future Green looks toward its own future, on the farm and beyond, Meckley and Seiter agree that the studio's design-build model is rare in landscape architecture's typically bifurcated culture: There are the designers and then there are the makers, the labor. For Seiter, the blend of both creates an invaluable feedback loop that increases Future Green's knowledge, capacity, and ability to save on costs and come up with elegant solutions. This territory is ripe for a reckoning across the building trades, says Seiter, who has tried to create equity within his own corner of the field.
Now is also, they hope, a time for the essence of the studio to shine. "There's an opportunity of the reframing of public space—that spontaneous occupation of public space," concludes Meckley. "I think there's an increased awareness around that and more of a desire to formalize that occupation of exterior space as an extension of people's living space. People have more of a desire and are paying attention. That's great."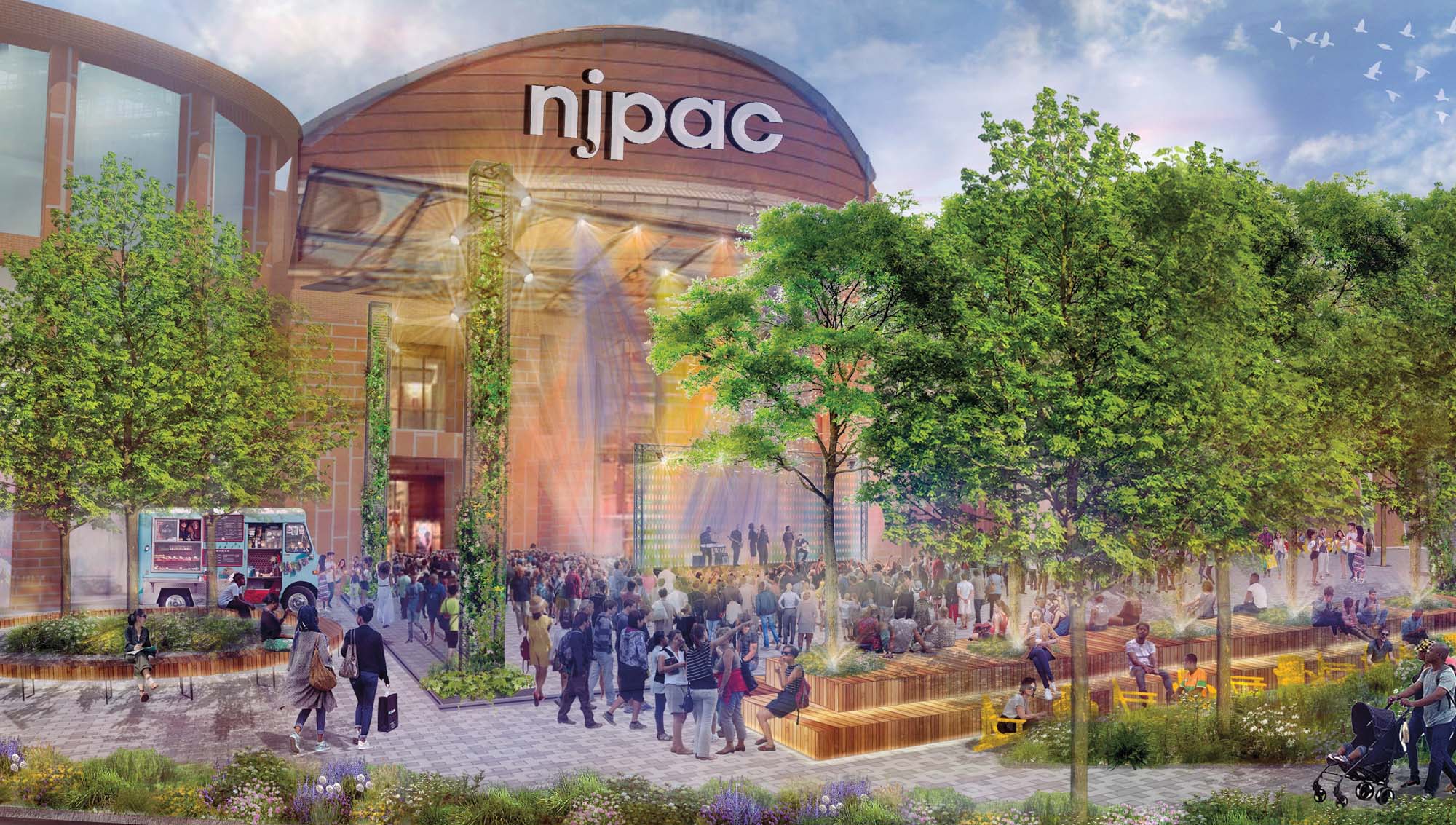 Would you like to comment on this article? Send your thoughts to: [email protected]