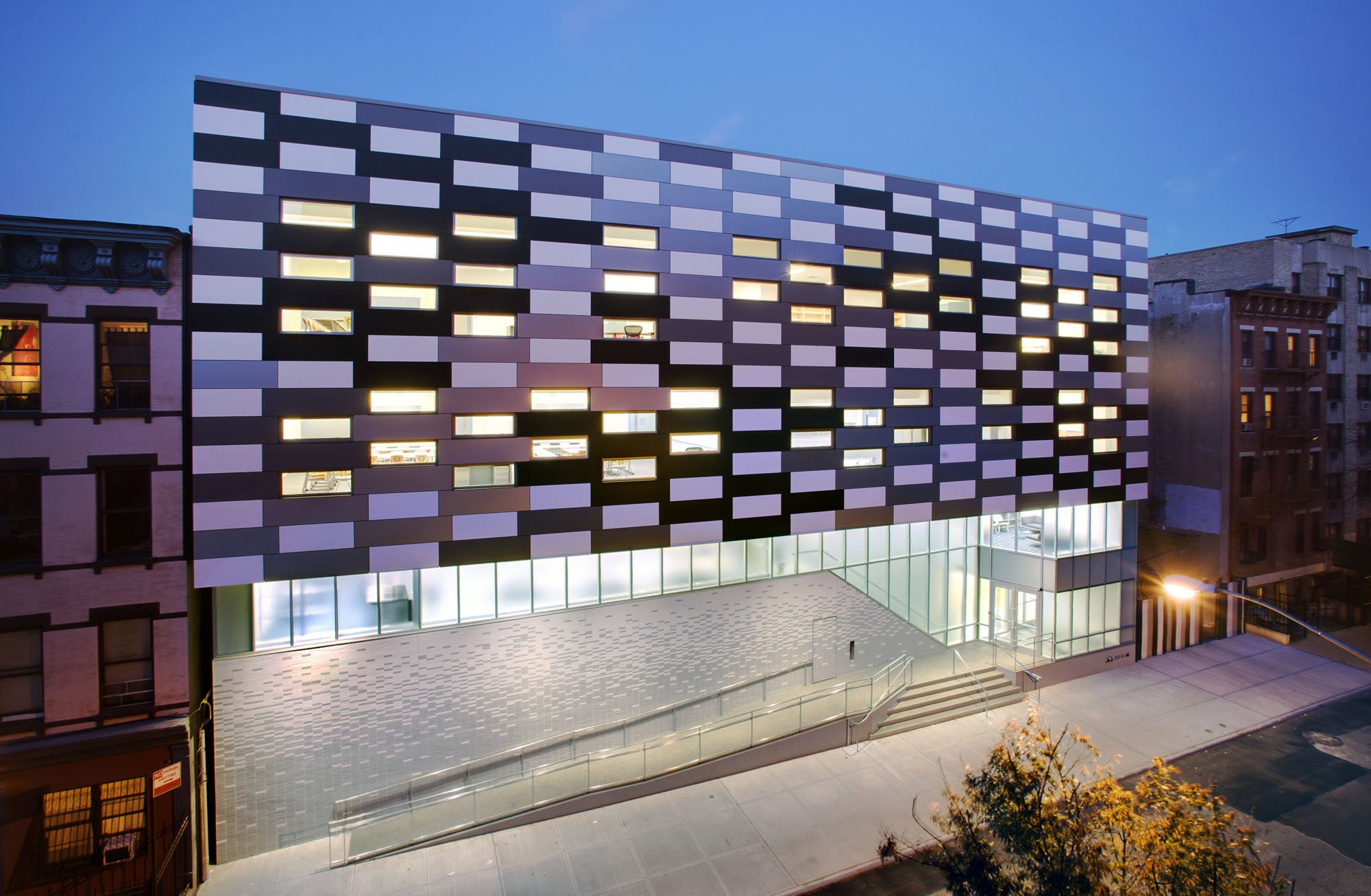 December 6, 2022
Meet the Firm Building New Amenities for New York's Underserved Communities
Peter Gluck and Stacie Wong, principals at architecture office GLUCK+, are driving me through upper Manhattan on a Friday afternoon, perilously close to rush hour. Up until this point my knowledge of the firm, formerly known as Peter Gluck and Partners (they changed their name in 2013) has involved its immaculate, big-ticket projects like the daringly cantilevered and fully glazed Tower House in Olivebridge, New York, the Artist Retreat, a compound of wood-clad cubes linked by glass bridges, also in upstate New York, and, more recently, intricately stacked and staggered new studios and offices for Kaufmann Astoria studios in Queens. But what they're showing me today is different. These projects have the same sense of spatial fluency and modern refinement, but they're mostly public facilities in Harlem, Washington Heights, and the South Bronx.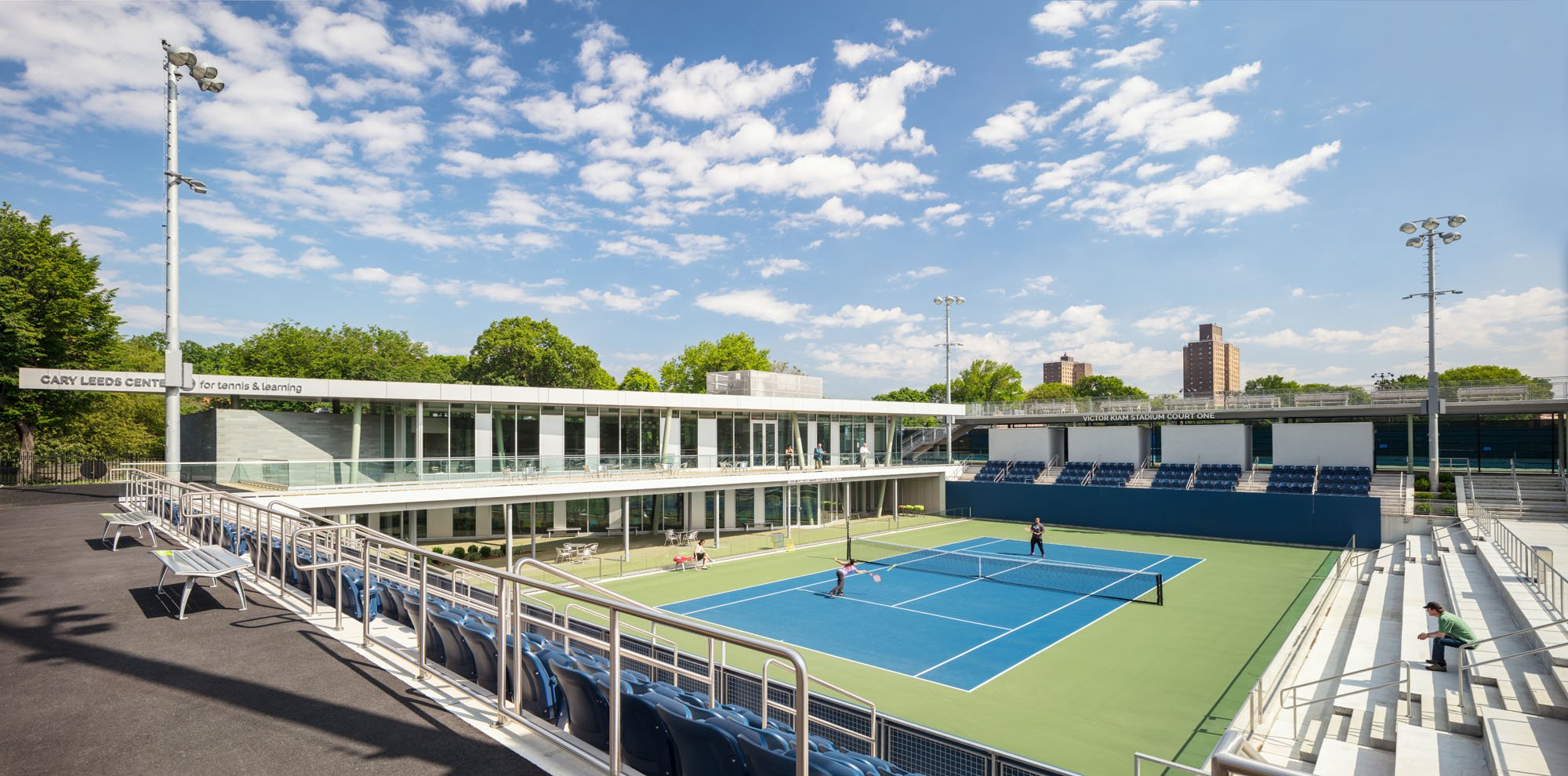 Gluck, who founded his firm in 1972 after studying under Paul Rudolph at Yale and working for Japanese architecture, engineering, and construction firm Takenaka Komuten, moved his offices in 2002 from Union Square to Harlem. Rents in Manhattan were vaulting, and his company had commissions in East Harlem and in the South Bronx. The office, later forced to move from its perch under the Riverside Drive overpass when Columbia built its Manhattanville campus, is now located on West 127th Street.
"The intention was to find enough space to be able to do our work at a reasonable cost and also to be able to integrate ourselves into the community," says Gluck.
It's safe to say they've pulled it off. Since coming here—according to its internal tally—the firm has worked on more than 20 projects in Harlem, six in The Bronx, and four in Washington Heights. Most have been public-enhancing projects like schools, recreation centers, playgrounds, and housing. More work has come in an advisory role, like analyzing sites or lending pro-bono advice. There has also been some upscale housing, university facilities, and offices—like the new Malt House, a textured and glazed office and cultural space built into and around an early twentieth century warehouse, and 145 Central Park North, a rhythmic, highly articulated tower edging Central Park. But regardless of the type of work, the goal has been about enhancing what's around them.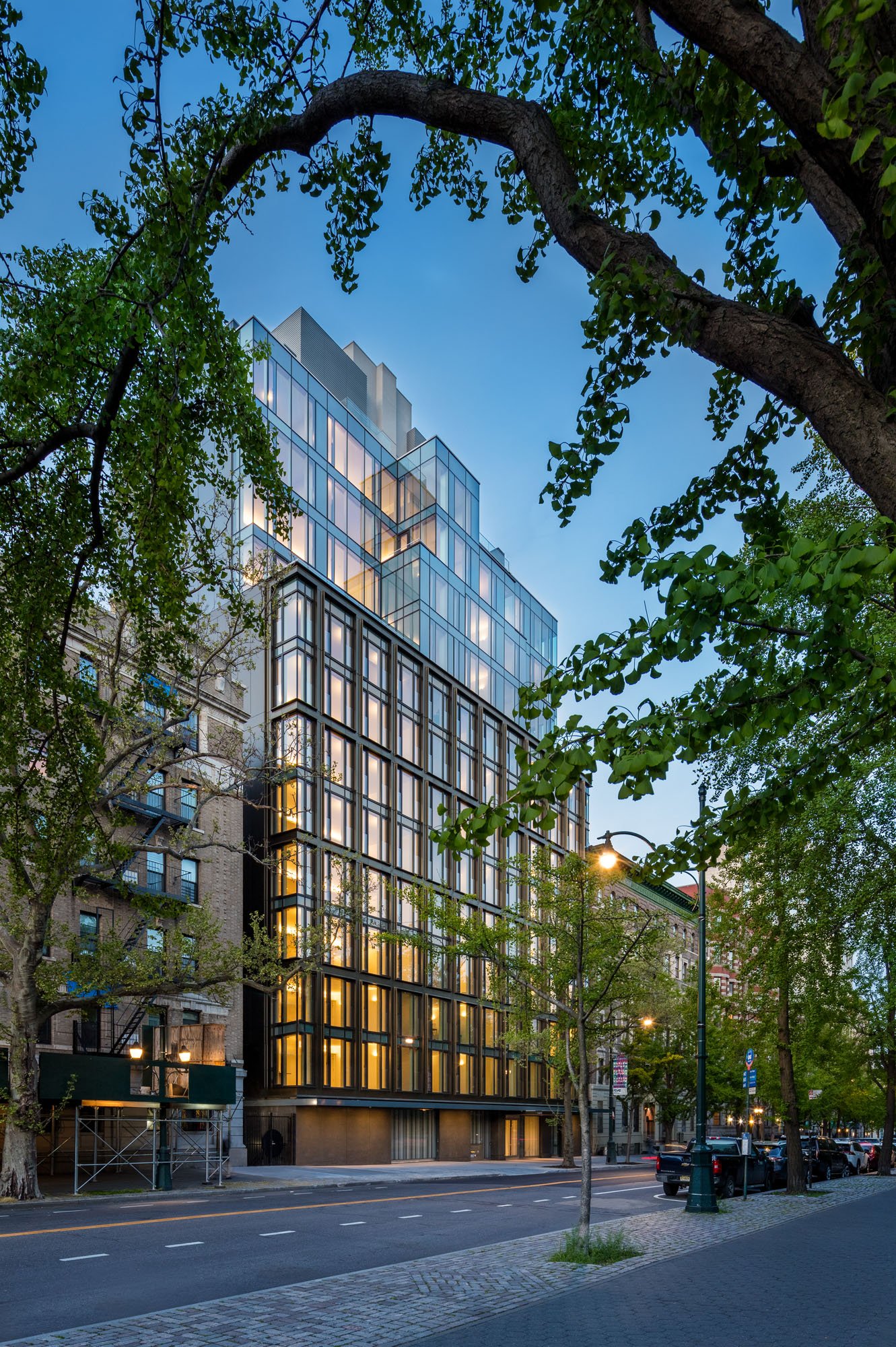 "Our goal has been to try to design buildings that are upgrades to the fabric of the city and really contribute to those inside them but also the pedestrian experience outside," says Tom Gluck, another firm principal and Peter's son, whose close and sometimes crabby relationship with his father adds another stimulating layer to the firm's quirky, earnest, hardworking persona.
And almost without exception the projects are meticulously crafted; to a level rarely seen in this type of work—mostly for non-profits—or in this part of town. One secret is the firm's ability to draw on materials and techniques from their higher end work, from experimental curtain wall panels to intriguing spatial compositions. Another mechanism is taking a particularly collaborative approach with clients and communities. But perhaps their most powerful tool is the firm's construction management arm, GLUCK+ Construction, which the elder Gluck launched in 1992.
An outgrowth of Peter Gluck's longtime fascination with working with his hands, the company allows GLUCK+ to pull off what the firm calls Architect-led Design Build, allowing it to keep prices down, control quality, and find ways to make the impossible possible. It's something, adds Peter, that could never be pulled off in the Design Bid Build process that most architects endure in New York, and elsewhere. He describes that method as filled with waste, miscommunication, missed opportunities, and sky-high bids.
"We're able to realize a huge savings, and we're committed to the work," notes Peter. "We understand the mission."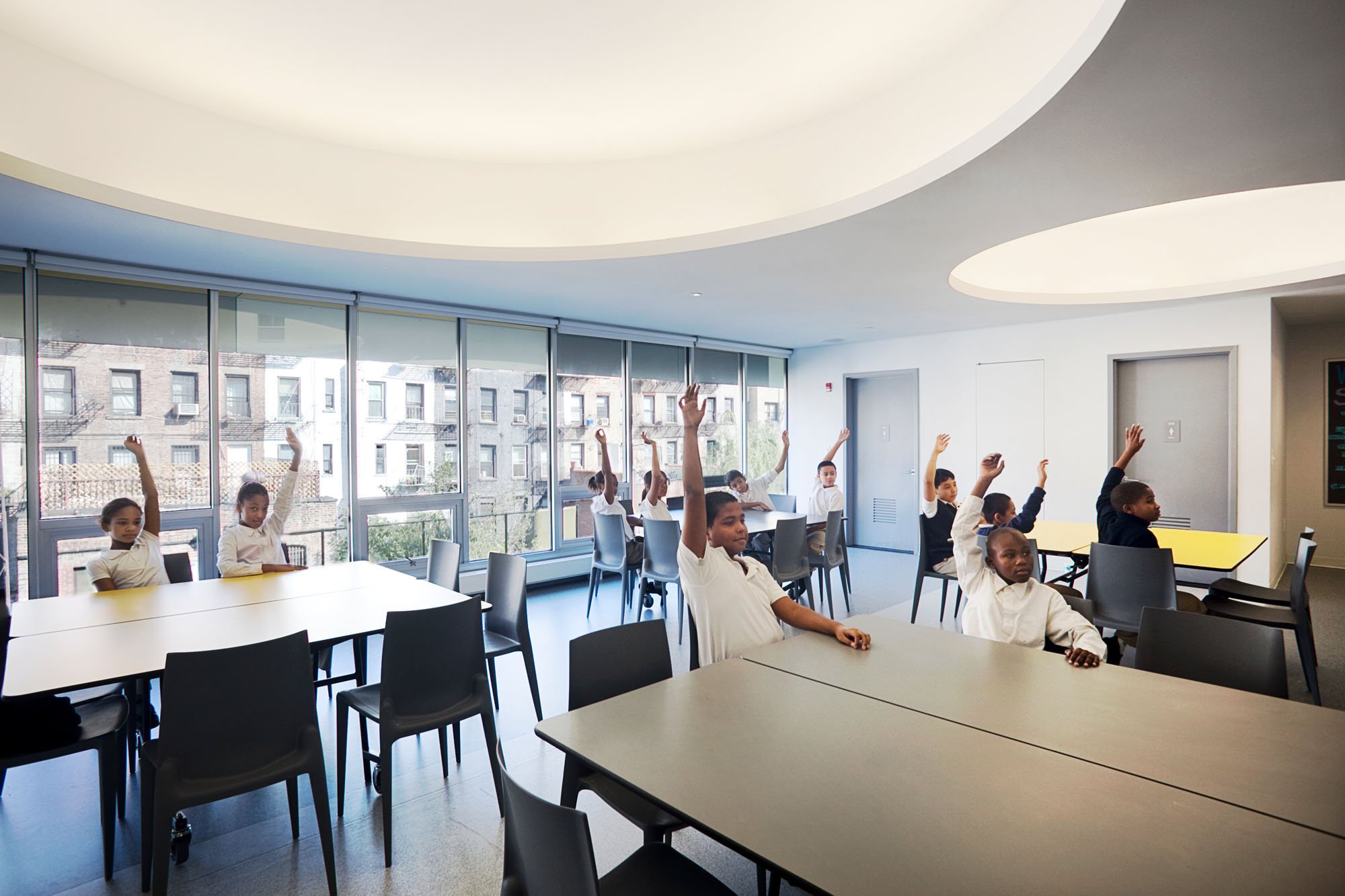 "We become a real partner," adds Tom. By working closely with clients and tradespeople on site they're able to realize strategies that would normally be thrown out the window due to perceived cost or risk, or because of a lack of expertise.
Which brings us back to my whirlwind tour. Our second stop of the day is at the East Harlem School, on East 103rd Street, which from the street presents a mesmerizing checkerboard screen facade, floating over a frosted glass base. Inside, easy-to-navigate spaces are filled with light from glowing fixtures arranged in lively patterns, while repeating motifs like circular rings of solid and light lend energy and coherence. At the end of that project, notes Wong, the firm was close to $500,000 under budget. Instead of the contractor keeping the money—as per the usual process—GLUCK+ was able to put the funds back into the school, upgrading its exterior panels from cement board to resin-impregnated Trespa panels (for which architects collaborated with carpenters to most efficiently install), its floor tiles from vinyl to carpet tile and recycled rubber, and the backyard from basic asphalt to soft landscaping, custom planters, and benches.
"What we were doing was managing risk," notes Peter Gluck. In the normal process, no one is willing to manage that risk. You end up buying the most expensive systems and processes, and the building ends up costing 30 to 35 percent more. It's something that no architect knows about because no one's ever in that position, where they actually can scrutinize the cost of the material, the technique, the labor." It's worked over and over, from transforming corrugated metal siding into an elegant ornament to developing machines to solve tricky corner details.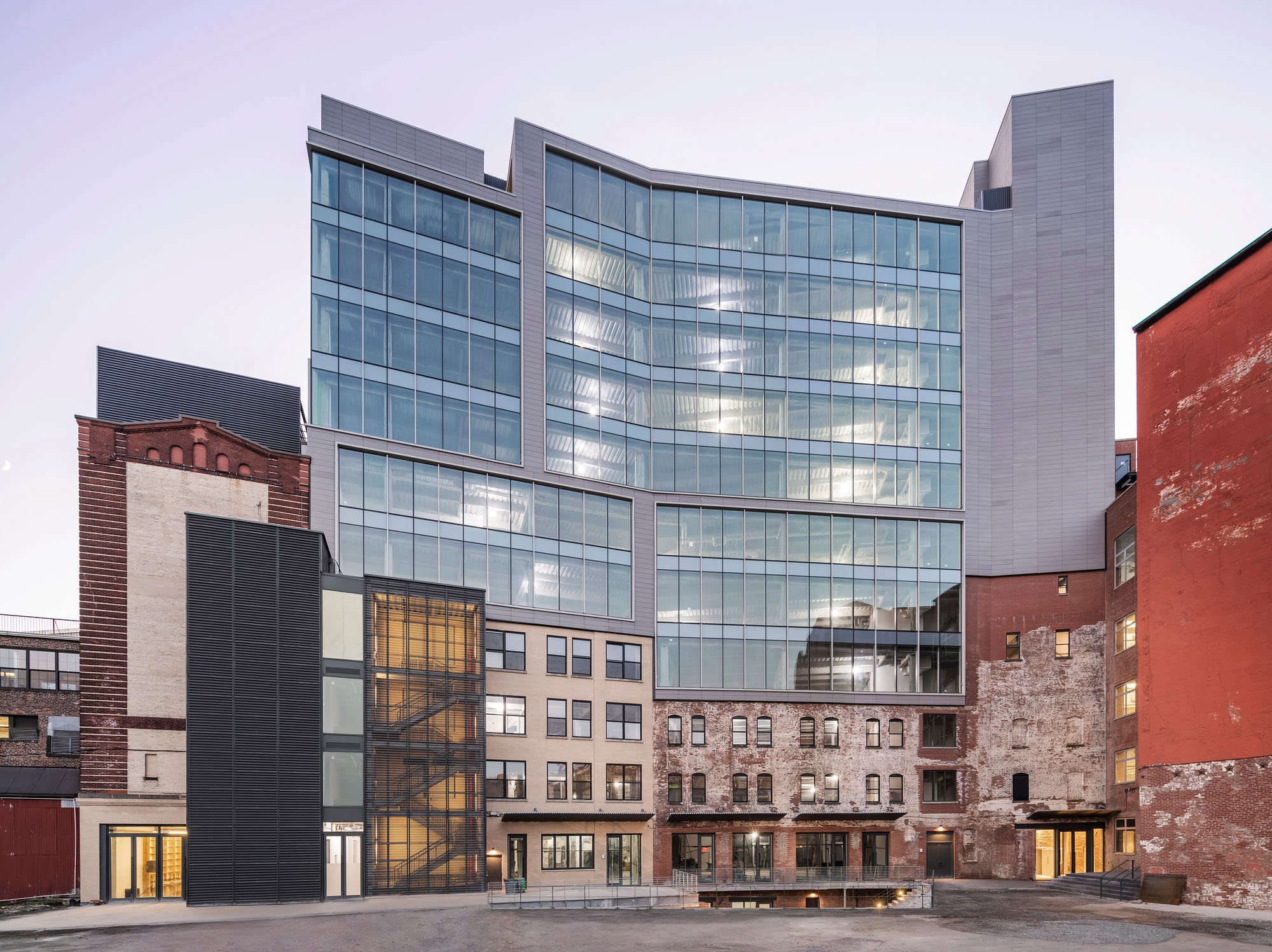 Our next stop on the driving tour was the firm's Cary Leeds Center for Tennis and Learning in Crotona Park in the South Bronx, a two-story clubhouse filled with natural light that seems to float on thin columns over its adjacent tennis stadia. One key move for the complex, a collaboration between the New York City Department of Parks and Recreation and non-profit New York Junior Tennis & Learning, was burying its mass to minimize the impact on the area, take advantage of natural heating and cooling, and carve out space for bleacher seating. A viewing bridge between the sunken courts feels like you're in a sort of athletic outdoor theater. Moving so much program down presented a risk of flooding, but thanks to the firm's construction knowledge they devised a system of horizontal drilling that would allow excess water to easily drain away.
"It's this idea of respecting the park," notes Wong. "How do you create this thing in the park, but not detract from it?" Inside and out, inexpensive materials feel elegant thanks to excellent design instincts, intimate knowledge of how things go together, and to a lot of sweat making sure it's done right.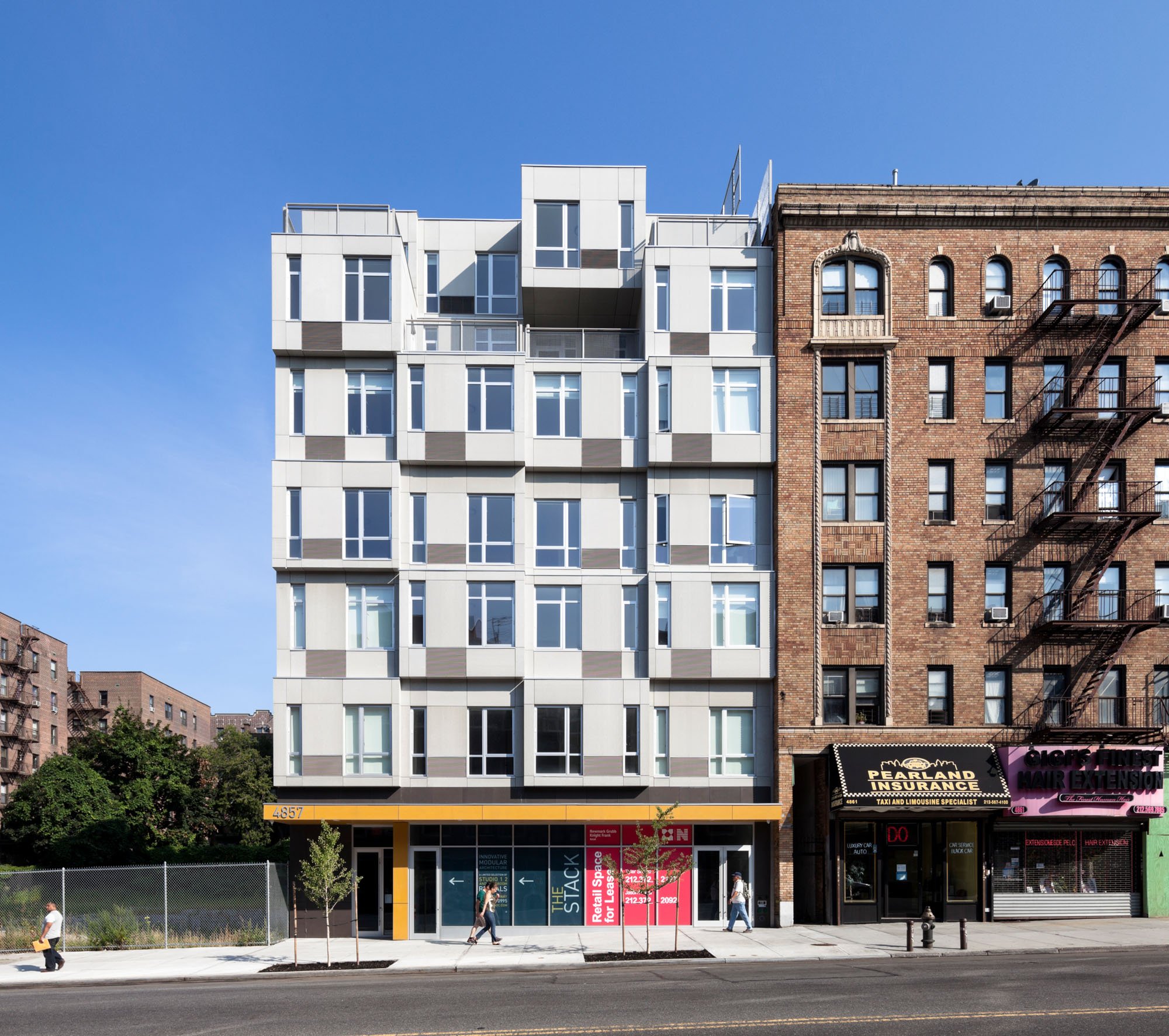 Every project relies on an intimate knowledge of both design and construction, which allow for brave moves in both spheres. At Central Park North, the firm worked with an Italian fabricator to create custom powder coated curtain wall mullions whose scale and depth lend valuable texture and pick up the light in just the right way. The Stack, a 7-story moderately priced residential building in Inwood, expresses its system of prefabricated modular units, stacked one atop the other as the name suggests, through a Tetris-like facade. At Malt House the firm collaborated with engineers Silman and Blue Sky Design to literally hang existing columns while they poured the four-foot-thick mat slab underneath that would support the new construction.
"I saw Tom working on this project, and it reminded me of him when he was in our living room playing with blocks," says Peter. "It's just a complete fascination and love of all this stuff. The stuff of construction."
"It's worth doing that extra work, to get a better building for the client, a better neighbor for the neighborhood," notes Tom. "Because every street facade is the interior elevation of the city we live in. It's because we do both all the way through that we're motivated to do these things."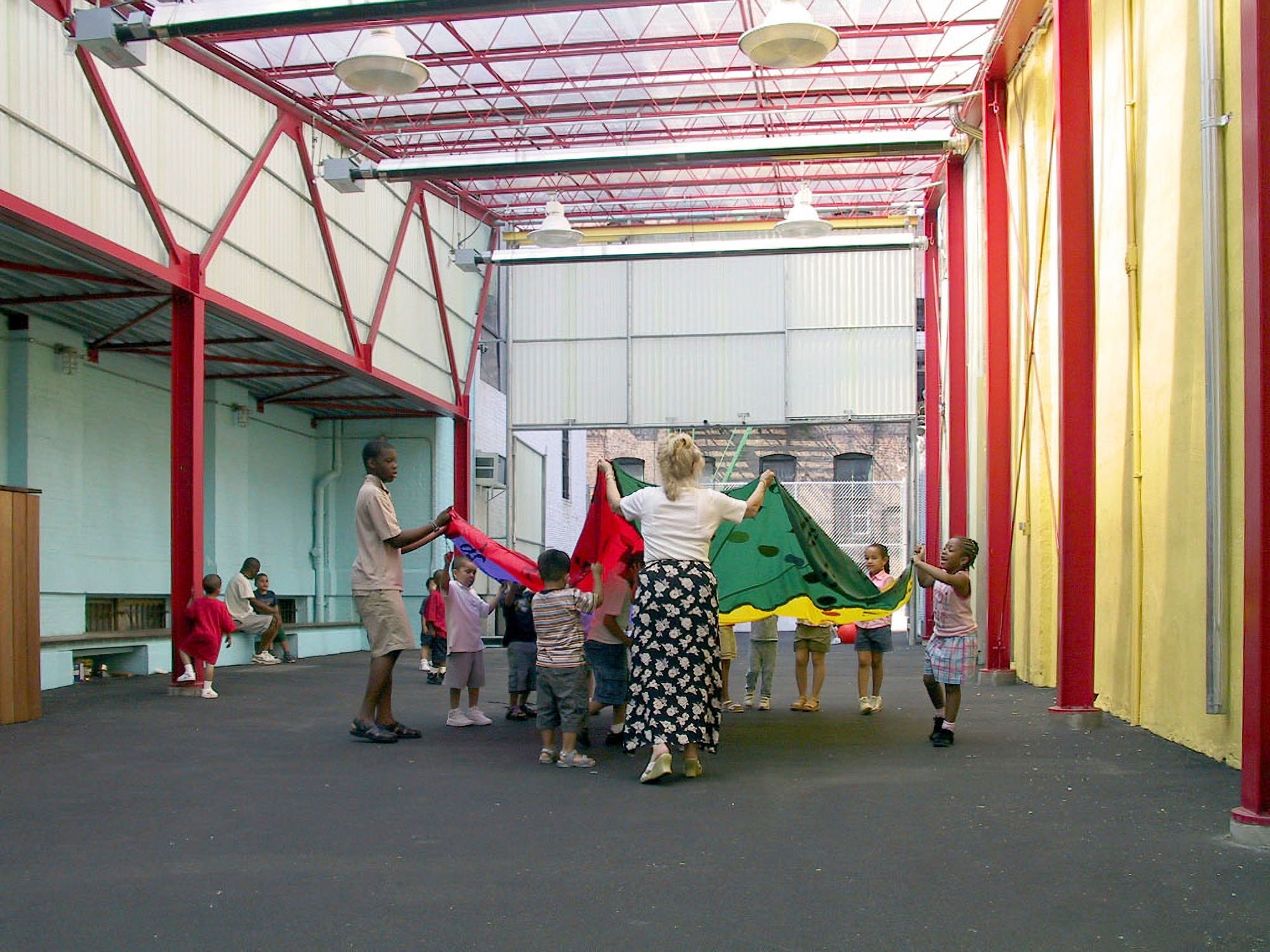 Would you like to comment on this article? Send your thoughts to: [email protected]