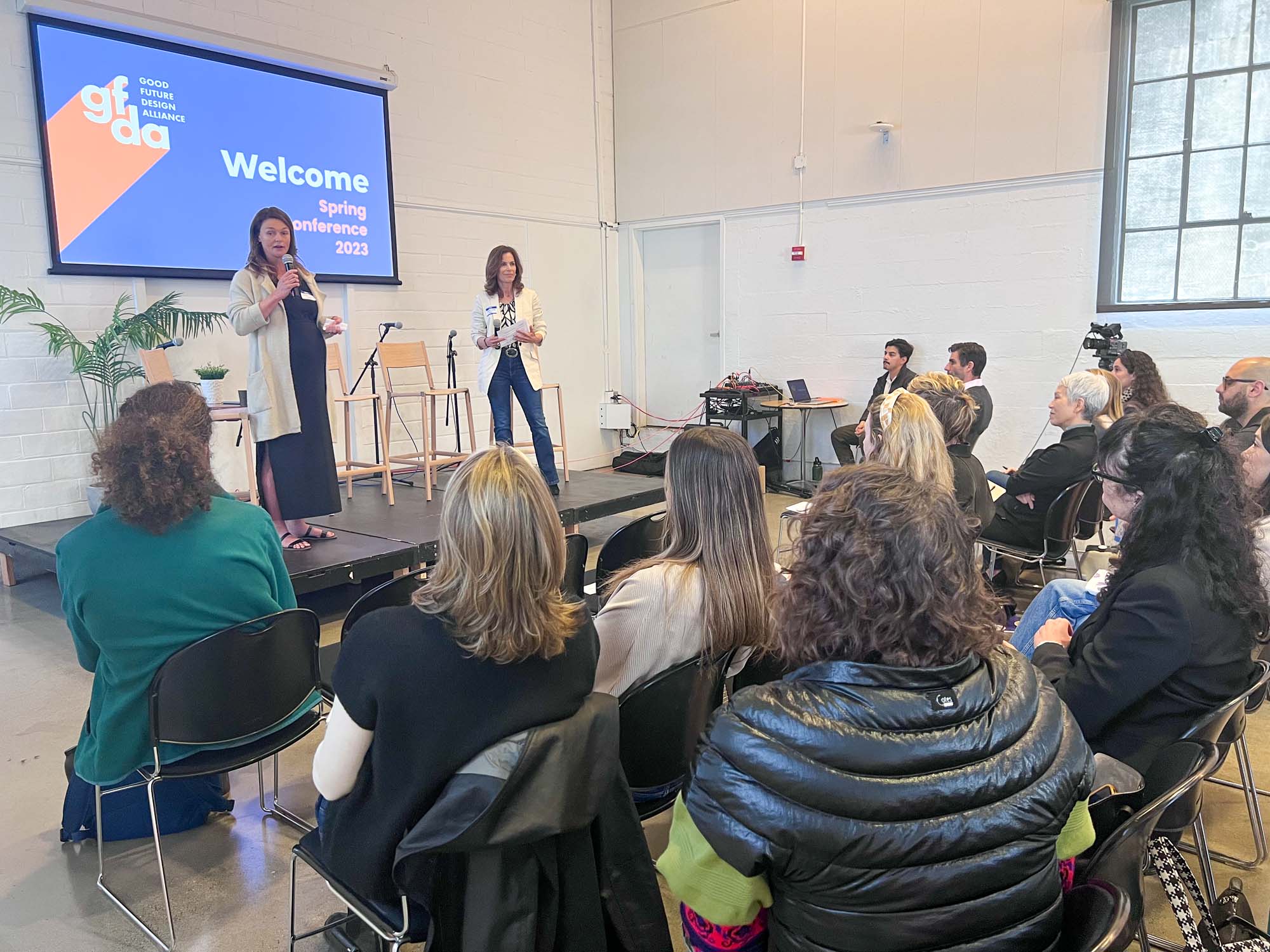 September 28, 2023
Discover How This Design Alliance Is Working to Reduce Construction Waste
After she came to the realization, Storey took gradual steps to do better. "I started making changes in my firm, really tracking where I was purchasing, how much I was disposing, and what kind of materials products were shipped in," she explains. "Was it styrofoam or paper? Was it compostable? Things like that. And I saw both that it was very hard to make a difference, but that it was also very possible with focus."
Storey started talking to other designers and colleagues, assessing their interest in a bigger initiative to address the waste problem. Eventually in 2020, she founded the Good Future Design Alliance, a community of design and building professionals dedicated to reducing waste in the built environment. The goal, the group says, is that more designers, builders, and architects will be trained in low-waste protocols to help clients understand about reducing waste and reusing materials where possible and helping to develop infrastructure to promote recycling.
"Construction waste is about twice the size of household waste," says Kathryn Soter, executive director of the Alliance, "so it's a huge problem. There are about 500 million tons of debris that get thrown in landfills every year and about 12 million tons of furniture that gets discarded every year just from remodeling."
The Alliance is focused on key initiatives for its members on a journey to waste reduction, Soter explains: education; a materials rating system; a project management tool; and one they call "edutainment," which involves creating an educational documentary film series to show that waste reduction is achievable.
Alliance membership stands at around 200 and is made up of roughly 70 percent interior designers, 20 percent architects, and 10 percent builders. It has three levels—basic, professional, and premium—and it also accepts corporate participants that share the same goals. With chapters in San Francisco, Denver, Seattle, and Los Angeles, the group's efforts are largely focused on the West, but Storey says they "will eventually grow towards the East Coast, looking at New York, North Carolina and the Chicago markets as places to open our next chapters."
If you're in the Los Angeles area, join GFDA for the launch of the LA Chapter on October 4. 
Would you like to comment on this article? Send your thoughts to: [email protected]