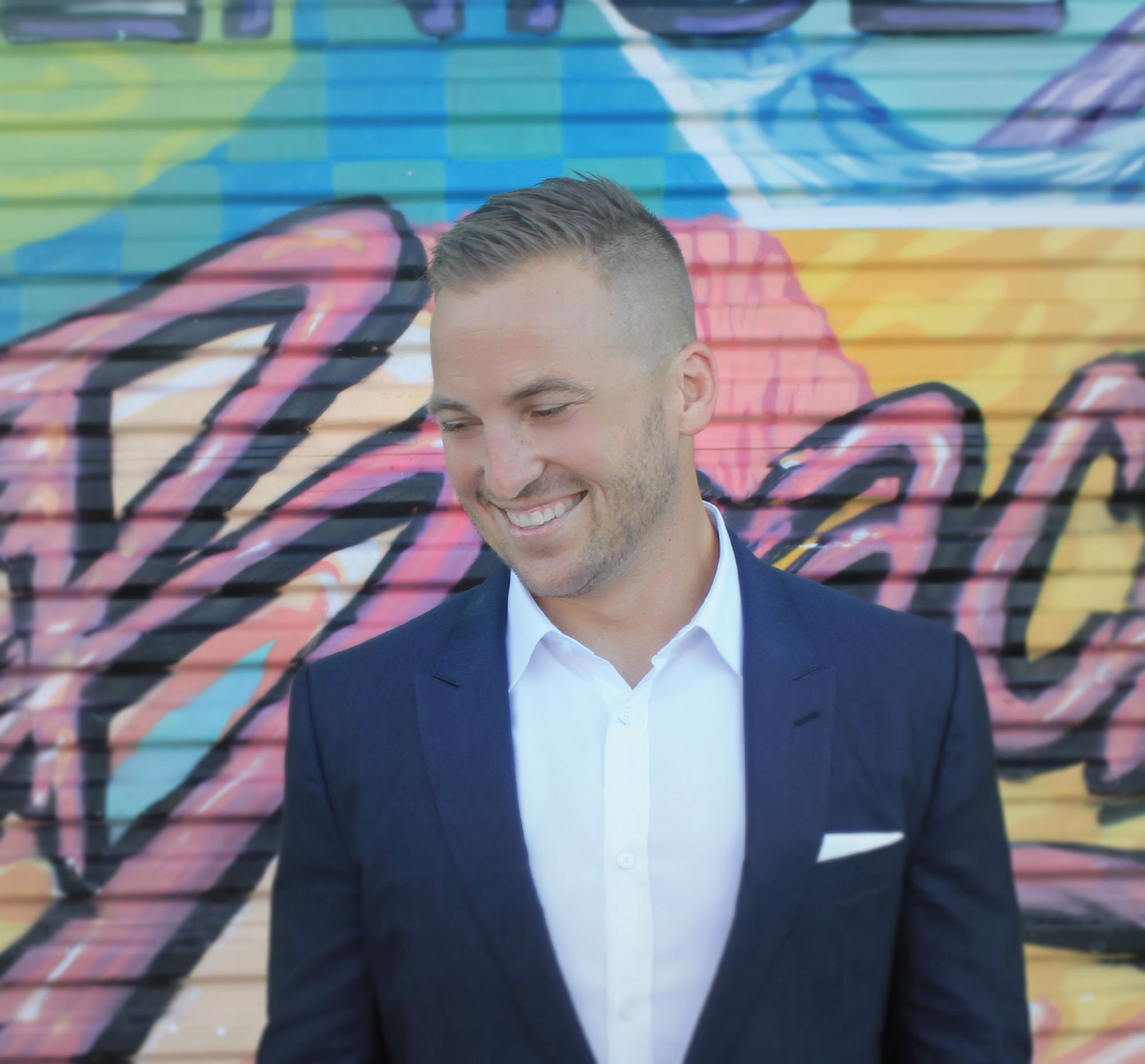 December 15, 2022
Google's Global Carbon Program Manager on Reaching for the Impossible
Five leaders in design, health, data, climate, and community showed the way forward during Design Optimism, you can watch the full sessions on DesignTV.
---
If there is one thing that Joel Cesare has learned in his role as global carbon program manager at Google, it is to have a "healthy disregard for the impossible." Leading the fight against climate change for the tech company's real estate and workplace services division, Cesare is also the cofounder of ZNE Capital, a multifamily real estate investment company that acquires existing apartment buildings and converts them to net-zero.
Cesare certainly has experience in making the impossible possible. At age 32, he directed the first-ever municipal Living Building Challenge project, Santa Monica City Hall's East Building, designed by Frederick Fisher and Partners along with engineering firm Buro Happold. The project changed the course of his career and led to the International Living Future Institute acknowledging him as a Hero at the 2019 Living Future unConference, and USGBC-LA awarding him its inaugural "First in the World" achievement.
The biggest lesson from the project was, he said, "Be bold." When presenting the project during his workshop at Design Optimism, he recalled: "I asked the designers every time, Is this the boldest thing we can do? Is it possible? Can we afford it? If those answers are yes, then every time my answer was 'Take the boldest approach.'" It's a message that is just as important for project managers and strategists as it is for designers because when it comes to creating more green buildings in the world, "we can't do this alone—no company can; it will take all of our cities, all of our companies, and all of our communities."
---
Stream Joel Cesare's Design Optimism presentation and others on DesignTV.
Design Optimism was presented by Tarkett, Teknion, and Ultrafabrics, in partnership with Universal Fibers.
Would you like to comment on this article? Send your thoughts to: [email protected]