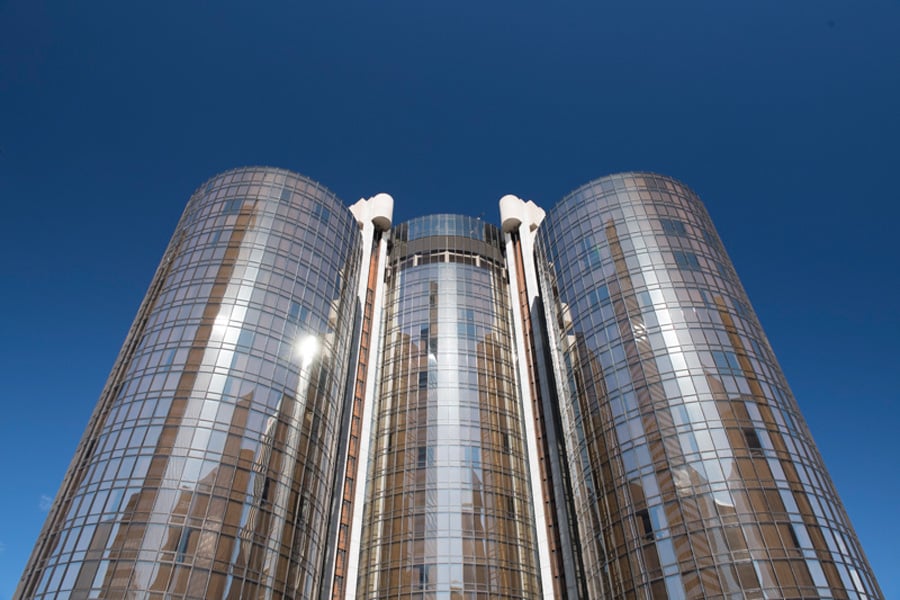 May 30, 2018
Surveying L.A. Pomo: John Portman & Associates
In this series of articles, Metropolis celebrates the diverse, innovative Postmodern architecture coming out of La La Land between 1975 and the early 1990s.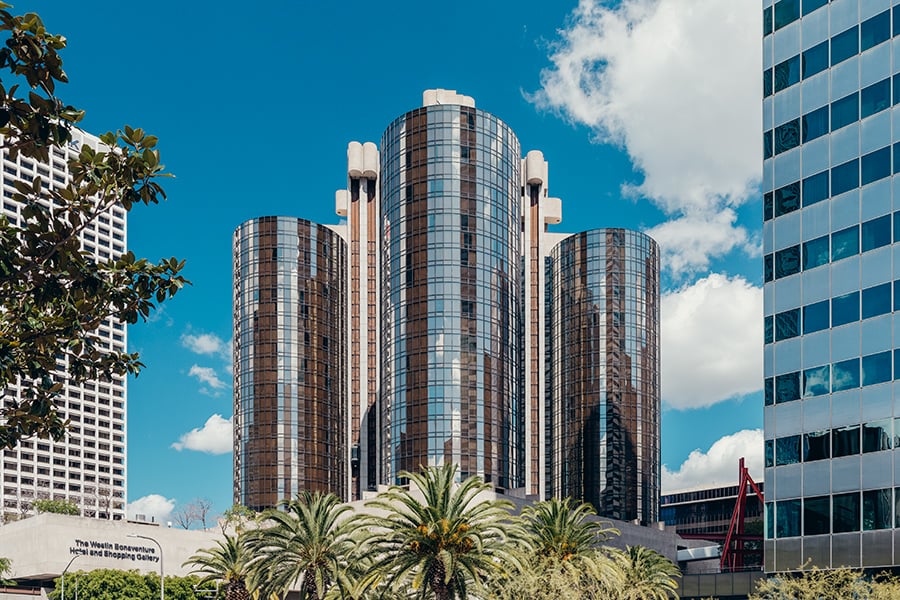 In this series from our May issue, we revisit the under appreciated architectural experimentation that characterized urban development in Los Angeles from the 1970s to the early 1990s, and discover a variety of individualistic, unconventional, and radical styles—some of which occasionally even approached "fun." Stay tuned to our homepage as we add more entries!
---
The Westin Bonaventure, whose five cylindrical towers occupy an entire block in downtown Los Angeles, is so linked to the idea of "postmodern hyperspace," a term coined by Marxist critic Fredric Jameson, that it is difficult to see past it to the building. Since its opening, the hotel's spectacular atrium—with its dizzying visual connections, expansive scale, and disorienting layout—has thrilled, seduced, and offended observers.
For the late John Portman, such spectacle was a means to an end; the point was to offer "a multilayered experience" with the visitor at its center, as Jack Portman (Portman's son and vice chairman of John Portman & Associates, who began his career at the office in 1973) describes it. The sweeping circulation, luxe-futurist finishes, and exterior glass elevators launching guests through L.A. airspace were all in service of making "a dynamic place," he says, with the "primary objective of creating basically a reactive town square."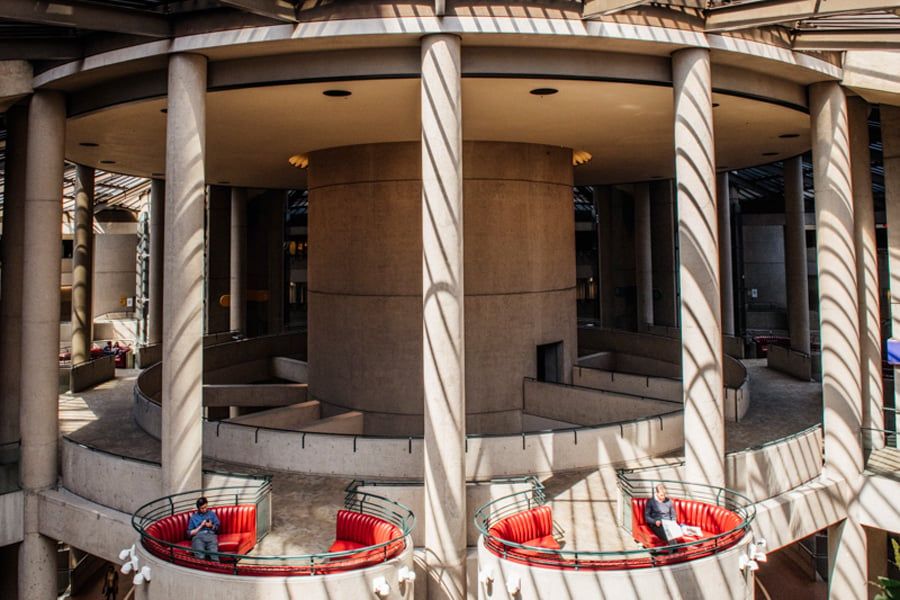 ---
On a site that was at the time a kind of island, the architects' decision to create an interior city (that "reactive town square") arguably demonstrated its own kind of sensitivity to visitor and street. The Westin Bonaventure has come to embody an idea of Los Angeles in ways few other buildings have. And yet in his famous account, Jameson wrote that the hotel could have been situated anywhere. The late UCLA urban planning scholar Edward Soja, speaking in a BBC television broadcast on L.A. in 1991, called its interior landscape "highly fragmented…a space that decenters you, makes you feel lost, dislocated," and so not uplifted within one's experience but submissive to authority.
Perhaps now the hotel can be understood in new ways. Like it or not, today's "town square" is more Facebook, less Jane Jacobs. It's not merely a global capitalist space but a virtual one. Portman's interiors, such as those at the Bonaventure, may be the closest realized architecture we have to the experience of living in our contemporary world: ever expanding, overstimulating, interconnected, but ultimately individualist.
You might also like, "Surveying L.A. Pomo: Moore Ruble Yudell."