March 3, 2022
Konstantin Grcic Speculates on the Evolution of Design and Function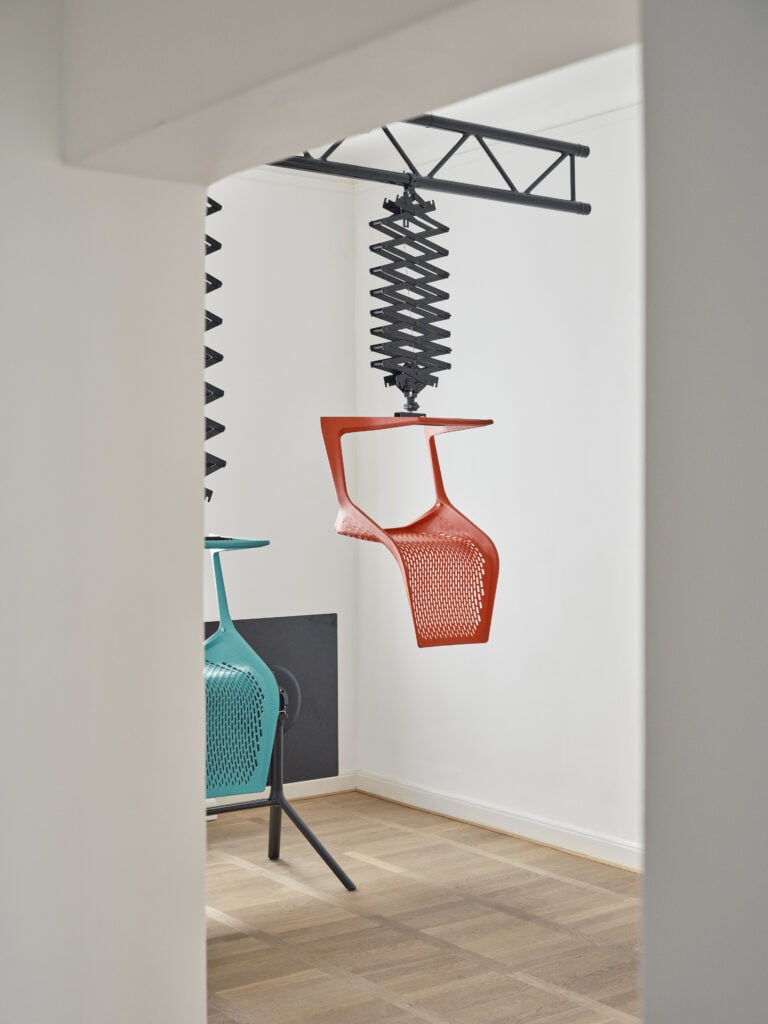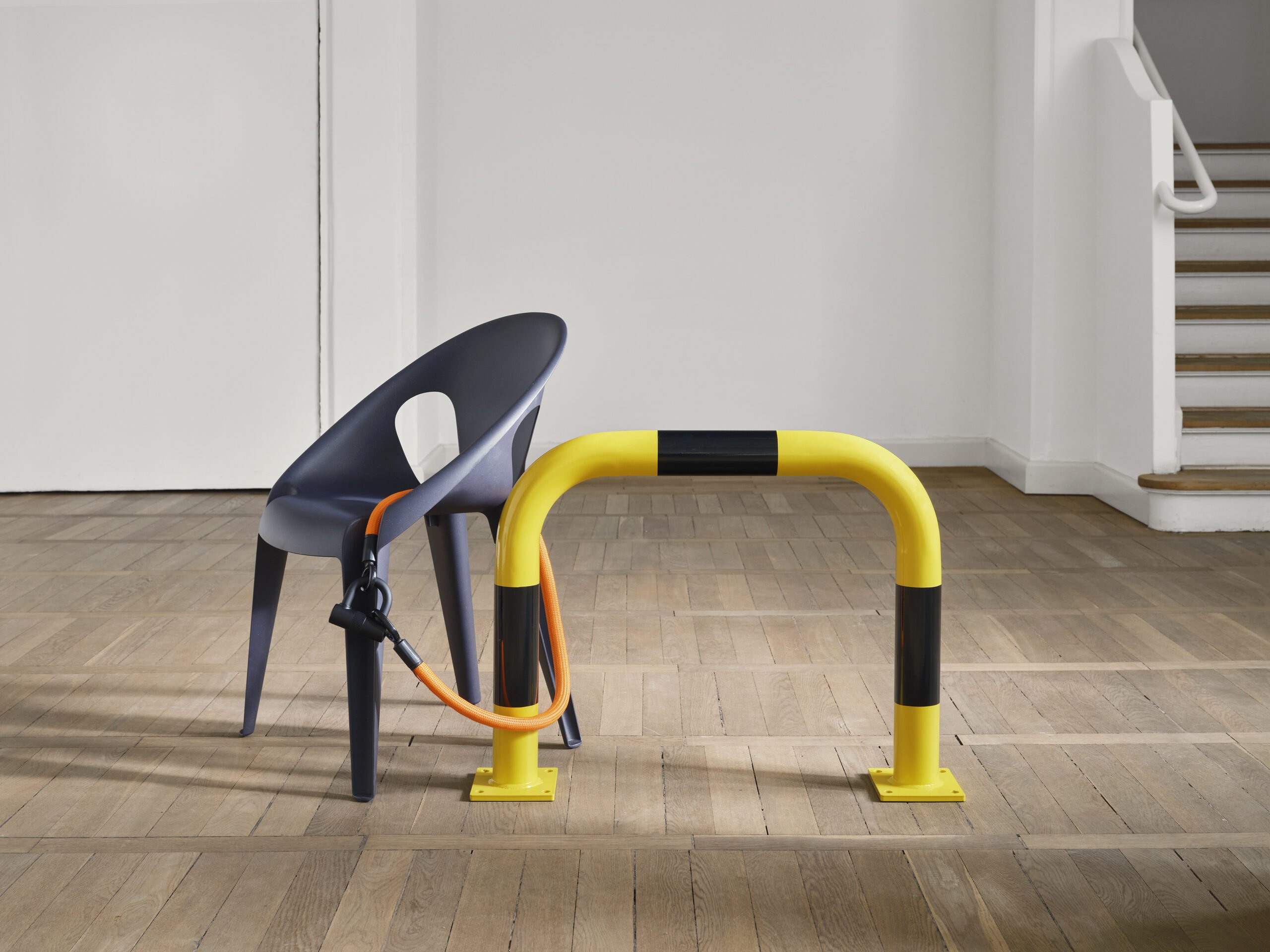 New Normals, a recent exhibition at Berlin's Haus am Waldsee, builds on Grcic's career-defining quest to challenge the conventions of utility and the human behaviors everyday items engender. On view through my 8, the exhibition incorporates a series of playful installations in which Grcic speculates on how our collective understanding of use could change the future. Created using many of his most recognized designs, the various vignettes combine readily available materials and heavy-duty industrial machinery—as if carefully sourced from a home improvement store.. The conspicuous suggestions—chairs bike-locked to Airport tarmac security barriers or tethered between temporary construction-grade pillars using ratchet straps—offer insight into new ways in which we might work and live together. The postulations—chaise lounges outfitted with various selfie sticks—are both utopian and dystopian in nature.
Rather than mount a retrospective that simply surveys the designer's most successful works—the Bell chair for Magis, the Stool-Tool for Vitra, or Myto chair for Plank—the show's curators Ludwig Engel and Anna Himmelsbach chose to develop a more engaging and holistic exhibition that embodies the talent's guiding ethos. "Future and design are inextricably linked," Himmelsbach says. New Normals reveals that the typologies we've grown accustomed to in just a few decades (i.e.smartphone-enabled desks)would have seemed unimaginable to our recent ancestors. This viewpoint also infers that what will come next might appear entirely foreign to us.
"The majority of what surrounds us today will remain the same for decades to come," Grcic adds. "What differentiates the future from the present are many subtle details and small changes that, taken together, will shape our lives differently over the next five to ten or twenty years. While they are inconceivable today, they will be taken for granted then." In certain respects, this perspective supports the idea that design is a continuous process of refinement and adaptation but also refutes the idea that there are too many chair designs out there. For Grcic, the future is unknown but can be partially determined through design.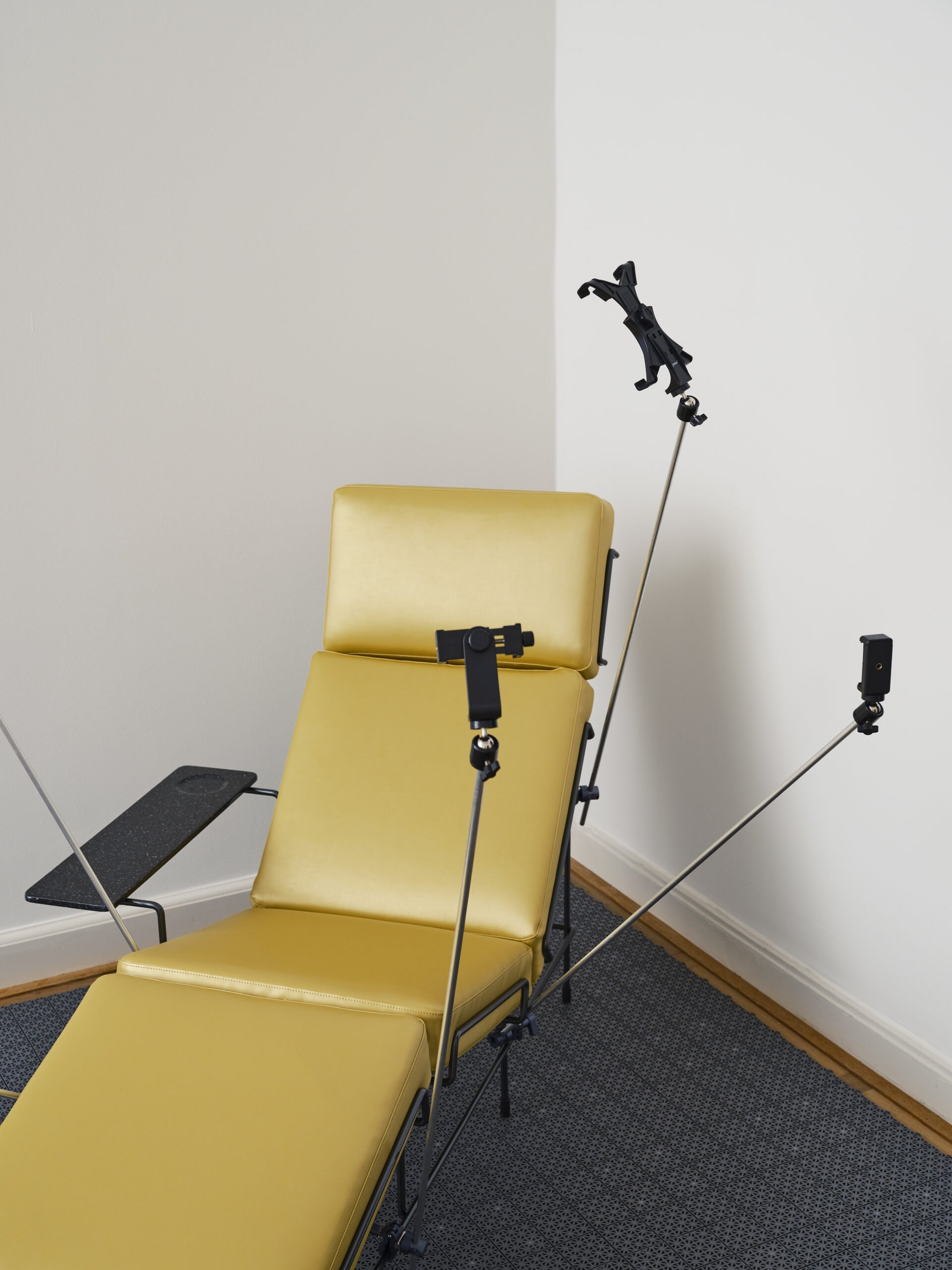 Would you like to comment on this article? Send your thoughts to: [email protected]