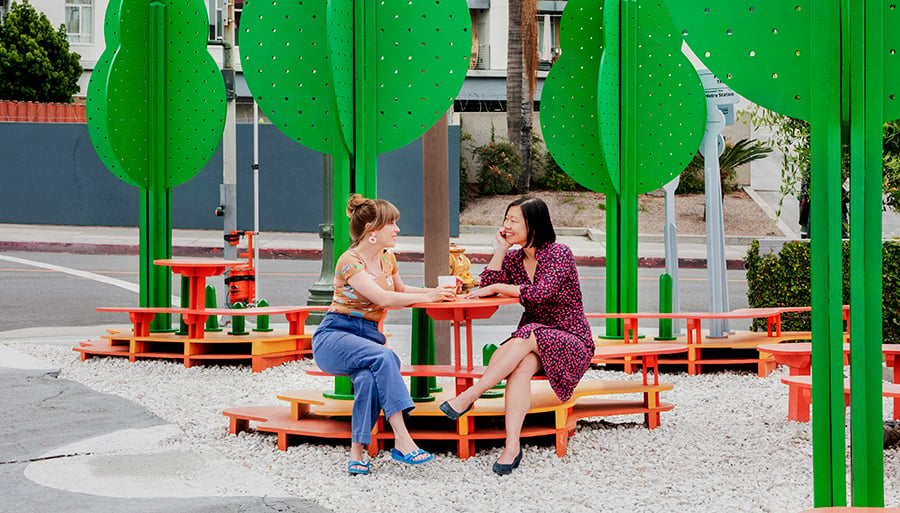 July 11, 2018
New Talent 2018: Nonprofit LA-Más Is Revitalizing Los Angeles's Overlooked Corners
The nimble L.A. practice seeks to unlock the city's potential by conceiving policy solutions and reimagining unglamorous spaces throughout the basin.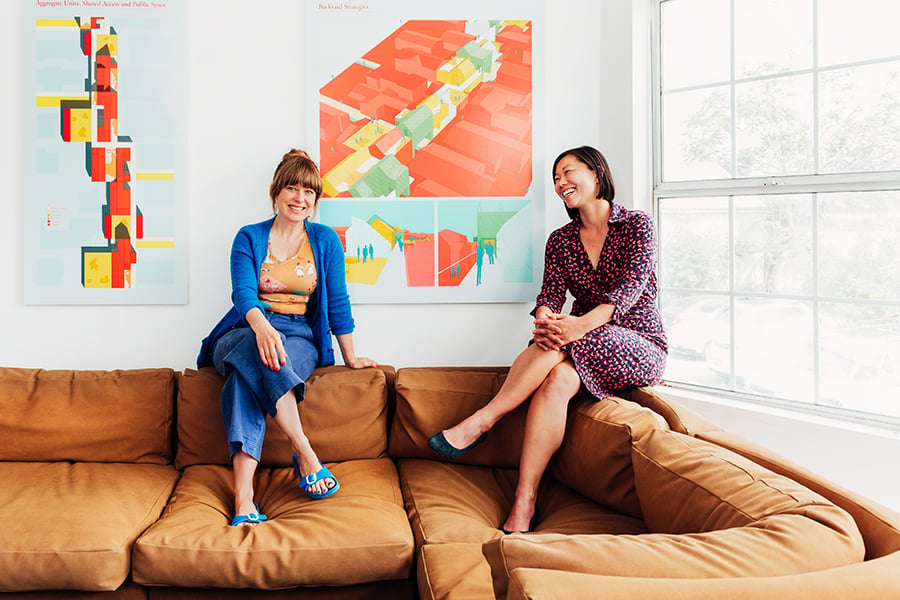 ---
Our annual New Talent survey spotlights practices across the design spectrum. These architects and designers look to multiple branches of activity for inspiration, from urban agriculture and grassroots organizing to branding and identity. Stay tuned throughout July as we feature these New Talents on our homepage!
---
Los Angeles is preoccupied. In the past two years, the city gained a couple of NFL franchises, completed a $1.5 billion light-rail extension, was awarded the 2028 Summer Olympics, constructed the tallest building west of the Mississippi River, and approved Elon Musk's ambitious plan to beta test a network of high-speed tunnels. Despite the rapid development, L.A. is grappling with growing pains: unprecedented levels of homelessness, persistent housing shortages, and a gentrification crisis.
Few design groups are working harder to address these ailments than LA-Más, a nonprofit architecture and policy practice based in Frogtown. "We're like the Jonathan Gold of urban design," says LA-Más cofounder Elizabeth Timme, referring to L.A.'s colorful and beloved food critic. "We share the idea that you should represent diversity and hold space for the entire Los Angeles community. You don't try to sanitize it."
To this end, LA-Más takes the form of a one-two architecture-logistics punch. While Elizabeth Timme oversees the firm's design direction, codirector Helen Leung leads policy and community engagement: "My experience in policy and working in the community complemented Elizabeth's in architecture," says Leung. Since LA-Más's inception in 2013, the duo have collaborated on dozens of projects aimed at transforming L.A.'s streetscape and small businesses, acquiring along the way a reputation for low budgets, good communication, and quick turnarounds.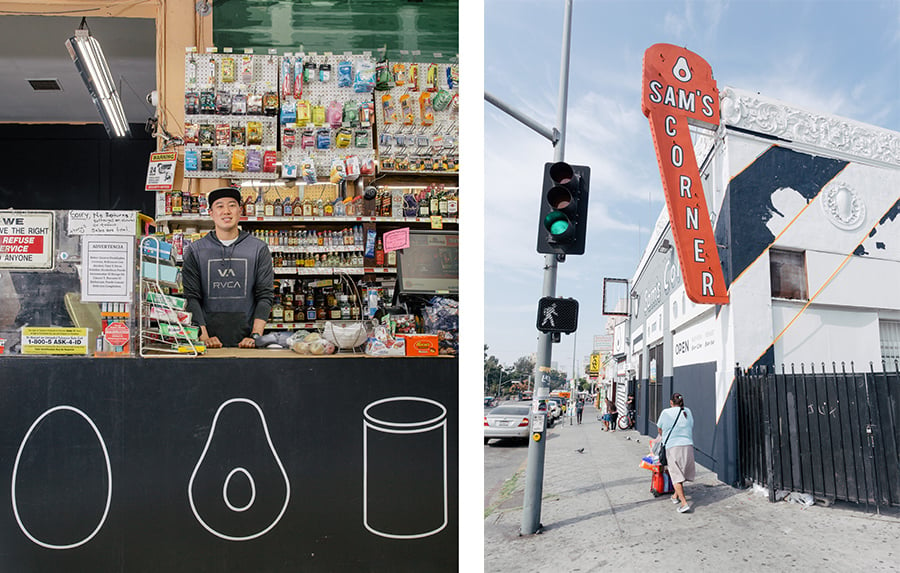 ---
Leung and Timme's practice grew out of a shared affinity for L.A. and simultaneous frustration with the city's status quo. Timme, a third-generation architect and Harvard GSD graduate, grew up in the Southland and returned after stints at a hot list of architecture studios and a period working on medical projects in Liberia and Rwanda. Leung lived in Frogtown as well as Chinatown's William Mead Homes, one of L.A.'s few public-housing projects, and, after graduating from Harvard's Kennedy School of Government, nabbed a fellowship in the Office of Sustainable Housing and Communities at HUD. Before joining Timme at LA-Más, she worked for then–city councilman and current mayor Eric Garcetti, for whom she focused on and became proficient in community outreach and policy change.
Currently, the pair are collaborating with the mayor on his Great Streets Initiative, a series of improvements that will revamp some of L.A.'s more dilapidated thoroughfares. In 2015, as part of this undertaking, LA-Más completed phase one of its Reseda Boulevard project in the San Fernando Valley: A network of thick white lines reimagines the sidewalks' concrete as stone; custom summer-yellow chairs and bike racks visually (and programmatically) extend storefronts to the street; and shades of cool blue paint coat the underside of a multi-storefront awning. Though the modifications were originally conceived as a temporary installation, Reseda businesses wished to preserve them. "Because we worked with a local community group, we were able to make sure that they were going to maintain it and own it," explains Leung. "It's almost been three years and it's still looking new."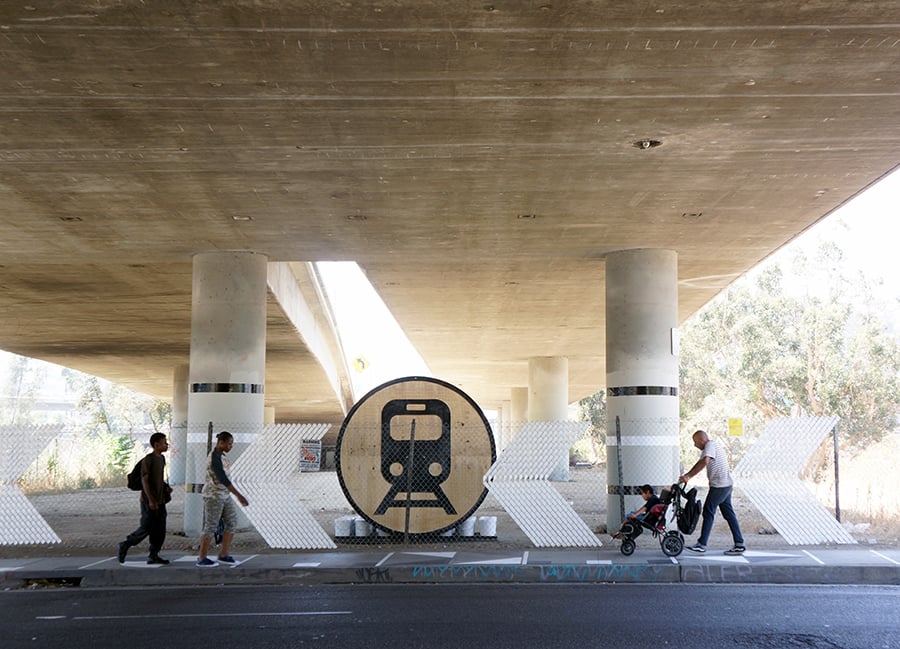 ---
Since its success at Reseda, LA-Más has begun focusing on another of Garcetti's Great Streets: an undernourished stretch of Western Avenue. The firm's plan calls for an array of pedestrian-focused street improvements meant to benefit more than a dozen small businesses. (The first phase of the proposal is slated to be unveiled to the public in August.)
To provide Angelenos with some relief from soaring rents, LA-Más began experimenting with accessory dwelling units (ADUs), small residential buildings constructed in the vacant space of a preexisting housing unit's lot. Along with designing a 1,100-square-foot, $300,000 pilot project in Highland Park, LA-Más is championing pro-ADU legislation (California's senate bill SB-831). The system could prove to be a critical tool in easing the state's housing crisis without irking NIMBYs, and, according to Leung, form an "easier, cheaper, and potentially community-led way for Los Angeles to add housing in general."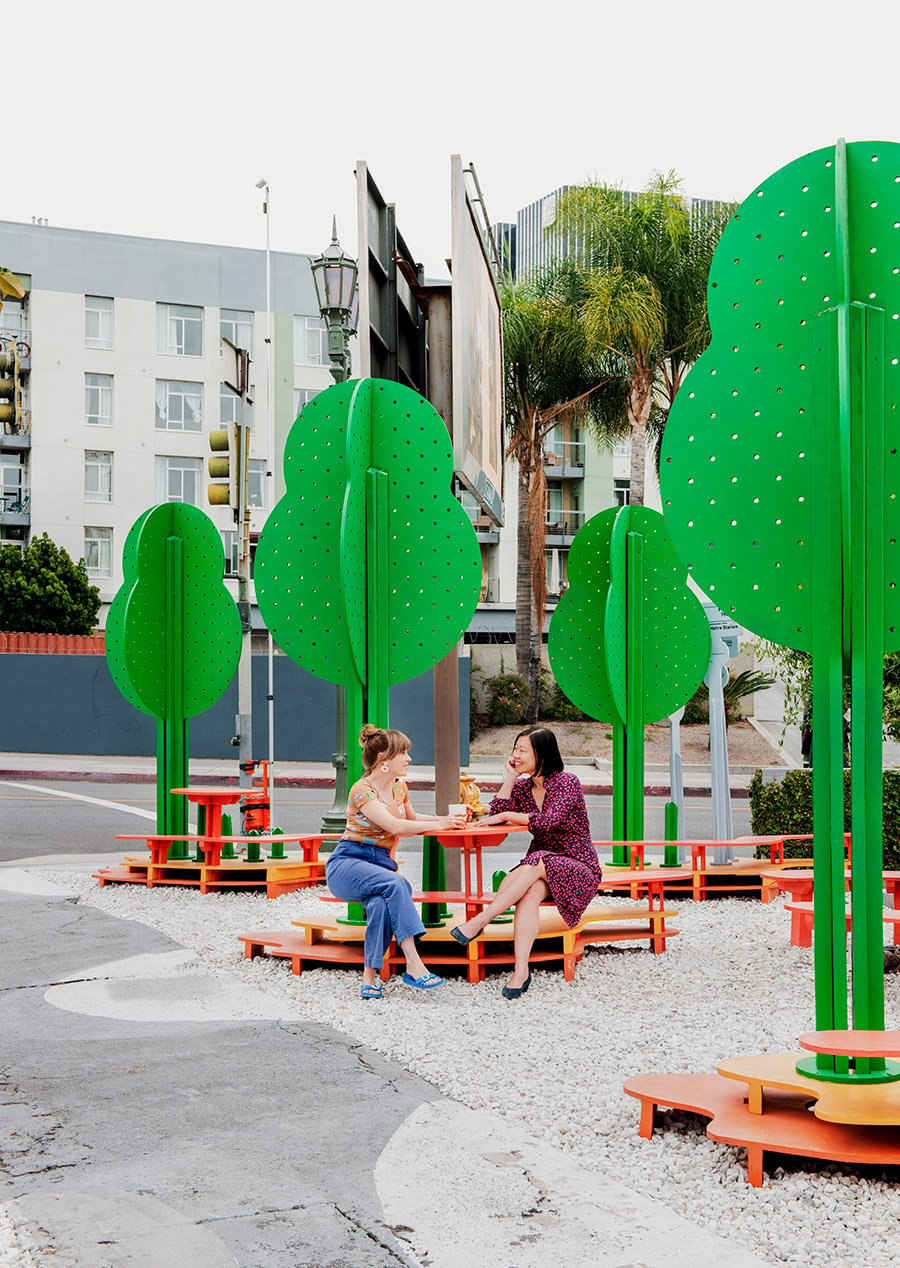 ---
While the scope of some of LA-Más's endeavors stands to alter entire neighborhoods, others call for revitalization on a smaller scale. Located on the southwestern corner of Ivar and Selma Avenues, and sited on a missable sliver of dirt between a sidewalk and a parking lot, Hollywood Pop is a curious project and an instructive example. By inserting cartoonishly bright green plywood "trees" and red-orange picnic tables, LA-Más provided what is probably the most colorful and alluring public seating in Hollywood. The flashiness feels appropriate, though, as Pop is in full view of nightclubs and landmarks like the Hollywood Sign, Amoeba Music, and the International Scientology Center.
Instagram-friendly, inviting, and thoughtfully simplified, Hollywood Pop reflects the ethos of both LA-Más and Los Angeles. "Our work is a celebration of the areas we're working in," asserts Timme. "It's meant to be provocative and to call attention to territory that has previously been ignored or neglected." Los Angeles might be distracted by its shiny new toys, but LA-Más remains laser focused on fixing the city's chronic ailments, one intervention at a time.
You may also enjoy "Forgotten Photographer Marvin Rand Documented Los Angeles Modernism Like No One Else."