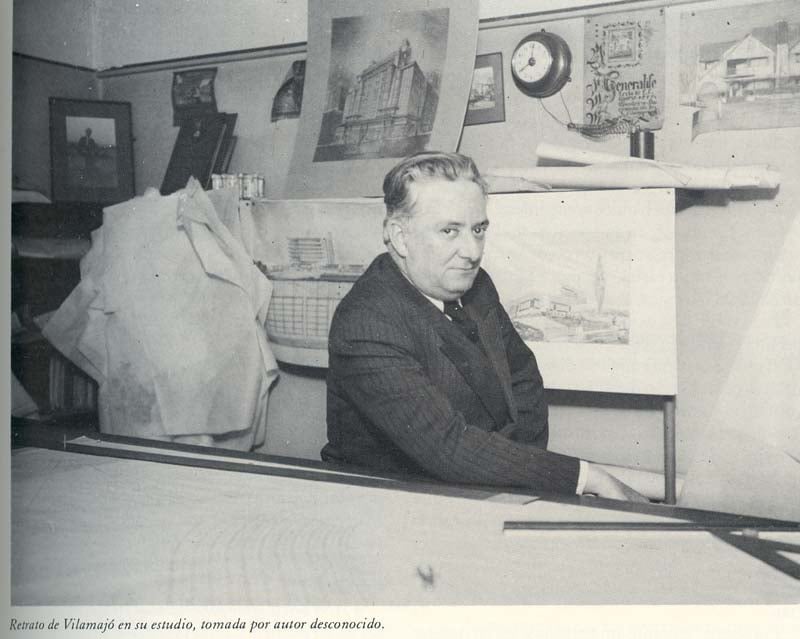 September 17, 2018
The Furniture Designer Reviving the Lost Legacy of Uruguayan Modernist Architect Julio Vilamajó
Inspired by Vilamajó's unrealized furniture schematics, Uruguayan designer Matteo Fogale and his collaborators crafted a limited edition furniture collection on view at the London Design Festival.
---
It's no secret that tiny countries get overshadowed by their large neighbors. No more so is this the case than in Uruguay. Sandwiched between Argentina and Brazil, the relatively small yet diverse nation is perhaps best known for its high living standards and progressive politics. However, little is known about it's creative heritage. With an eclectic array of European influences and surviving craft traditions, the country boasts a rich architecture and design history. Its contemporary scene thrives but remains relatively sequestered.
With the explosive rediscovery of Brazilian Modernism in the past decade; innovative talents popping-up in Colombia, Chile, and everywhere in between; international focus has shifted back toward South America. Could it be Uruguay's turn to shine?
Two London Design Festival exhibitions, opening this week, seek to spotlight the country's contribution to the field. While the Uruguay, A Natural Collective showcase—presented at the Designjunction fair from September 20-23—affirms the country's commercial and material export potential, Hilos Invisibles (Invisible Threads)—mounted at The Aram Gallery from September 17 to October 27—reveals a more artistic and artisanal approach. On view is a collection of nine limited edition furniture and lighting pieces developed by Matteo Fogale in collaboration with seven design studios from Montevideo, the country's capital. The works take inspiration from sketches by Julio Vilamajó (1894-1948)—one of the country's most celebrated yet internationally unknown architects.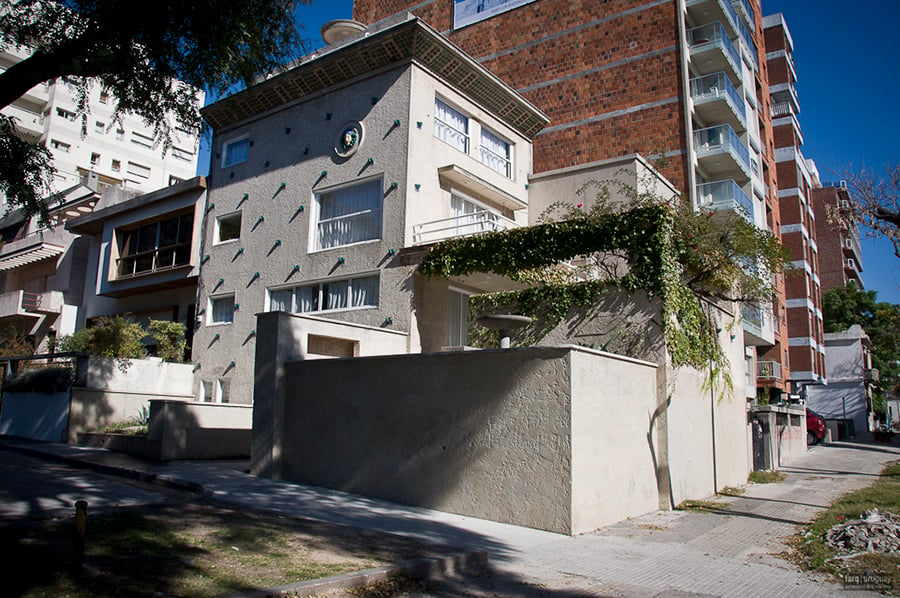 ---
The London-based, Uruguay-born designer came across Vilamajó's rarely-before-seen drawings as part of a one-month research residency at the Museo Casa Vilamajó—the architect's house and studio, preserved today as a museum. The residency—organized by the British Council—was a unique opportunity for Fogale to return to his native land, and in late 2017, he eagerly made his case to the council. "They were looking for artists, writers, and other creatives to explore Vilamajó's archive and interpret it in some form or other," he explains. "As a furniture designer, I decided to look into his interiors and furniture, rather than his architecture, and to create something in response to what I would discover in my research."
Like many Modernist architects of his time, Vilamajó furnished his buildings and house with a consistent formal and aesthetic language. Eager to find evidence of the architect's foray into this area of design, Fogale was given access to an archive at the nearby Facultad de Arquitectura Diseño y Ubranismo (Faculty of Architecture), which also owns and maintains the house museum. "The amount of material I uncovered was much more than I had first expected," he describes. "I quickly realized that this historical data could be a great source of inspiration when designing something new." The challenge was to pull it off within the remaining three weeks of his residency.
---
"Perhaps Vilamajó's biggest claim to fame, outside of a prolific yet short career within Uruguay, was his participation in early design workshops for the U.N. Headquarters in New York," Fogale says. "I decided to emulate a similar collaborative spirit and to invite seven local furniture design studios to join and help me complete the project." Luckily, he already had a list of promising local collaborators: His fellow Uruguayan exhibitors from the 2017 London Design Festival, where they exhibited as a collective a few months earlier.
"With the historical furniture design drawings as a starting point, we began to brainstorm different concepts. My role was to work with each studio, to respect their own style, and to somehow tie it all together" he describes. "I chose drawings that depict details rather than entire objects, as to not influence the final designs too much." Each chair, sofa, cabinet, table and lamp—individually matched up with a specific drawing—interprets elements of Vilamajó's aesthetic: a distinct blend of Corbusian purism, Moroccan-inspired Art Deco, and vernacular influences. However, none of the pieces are a direct facsimile.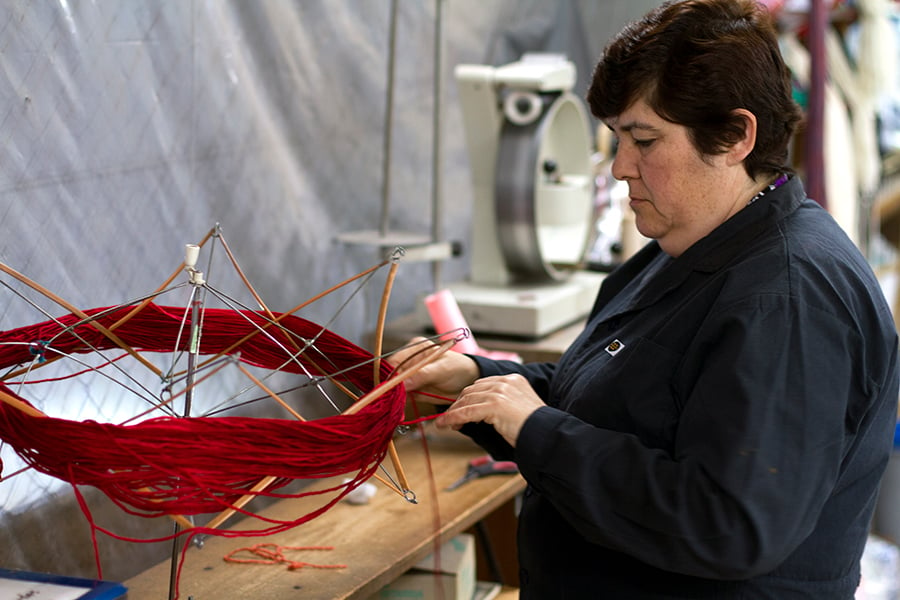 ---
"It's important that the collection has the potential to stand alone as a contemporary design project, without historical associations. It's not vintage," Fogale explains. "Still, below the surface, it inherently tells a story." The Hilos Invisibles exhibition doesn't just focus on the finished pieces. It includes historical material from the archive: drawing, sketches, photos, historical magazine clippings, a 3D-printed model of the house, and even a coin the architect designed. Fogale has also released a book to accompany the show.
"In many ways the overall project gives overdue credit to Vilamajó as an important figure of architectural history but at the same time, reveals a new aspect of contemporary Uruguayan design," he concludes. "We want to break the stereotype that everything created in South America has to be colorful and boldly patterned. Some of it, especially in Uruguay, is closer to a European and Scandinavian approach; a sort of South Nordic aesthetic."
You may also enjoy "The Sordid Saga of Eileen Gray's Iconic E-1027 House."