January 3, 2022
The Healthy Materials Lab Is Redefining Sustainable Design
"The easiest way to tell this story is to think of our interior environments as enclosing us in a plastic wrap of products. And those plastics all degrade in ways that are detrimental for us," says Alison Mears, architect and codirector of Parsons School of Design's Healthy Materials Lab, an interdisciplinary research program she cofounded with interior and furniture designer Jonsara Ruth in 2015.
Before joining Parsons in 2009 as the founding director of the MFA Interior Design program, Ruth designed furniture for Q Collection, a company that made custom furniture free of flame retardants (common in most cushions), engineered wood, and petrochemicals (found in most performance fabrics). At the time, Mears was dean of the Parsons School of Design Strategies.
"We began having these conversations about: 'What is architecture, what is interior design?'," says Mears.
"What is the future of these disciplines?" Ruth adds.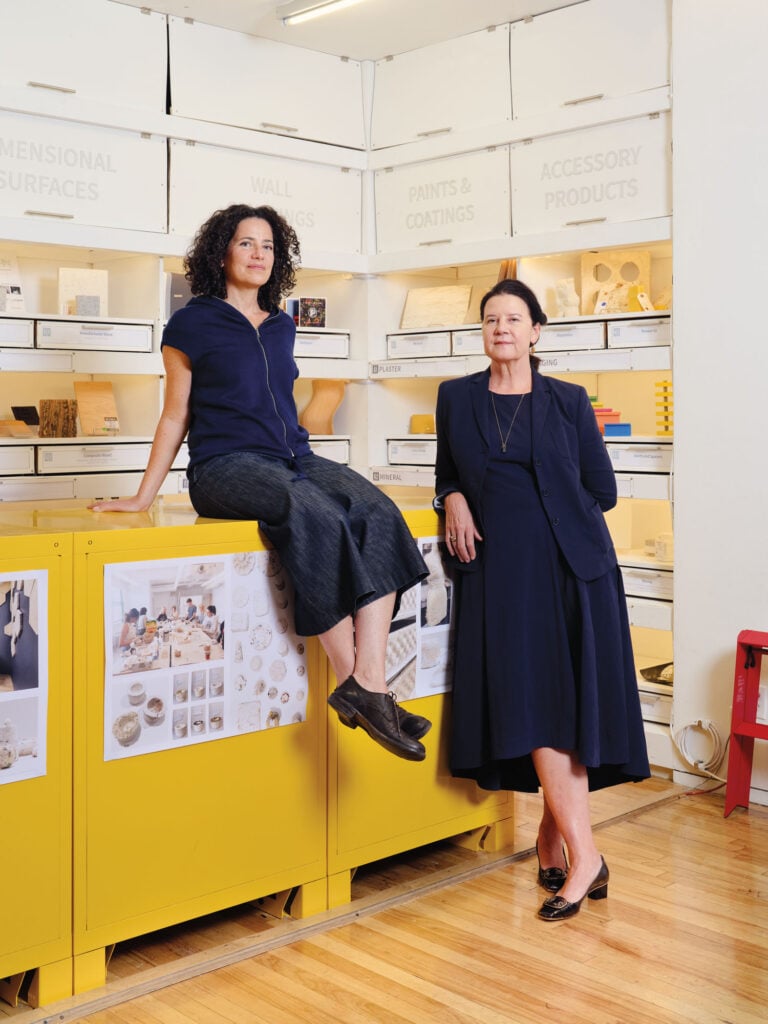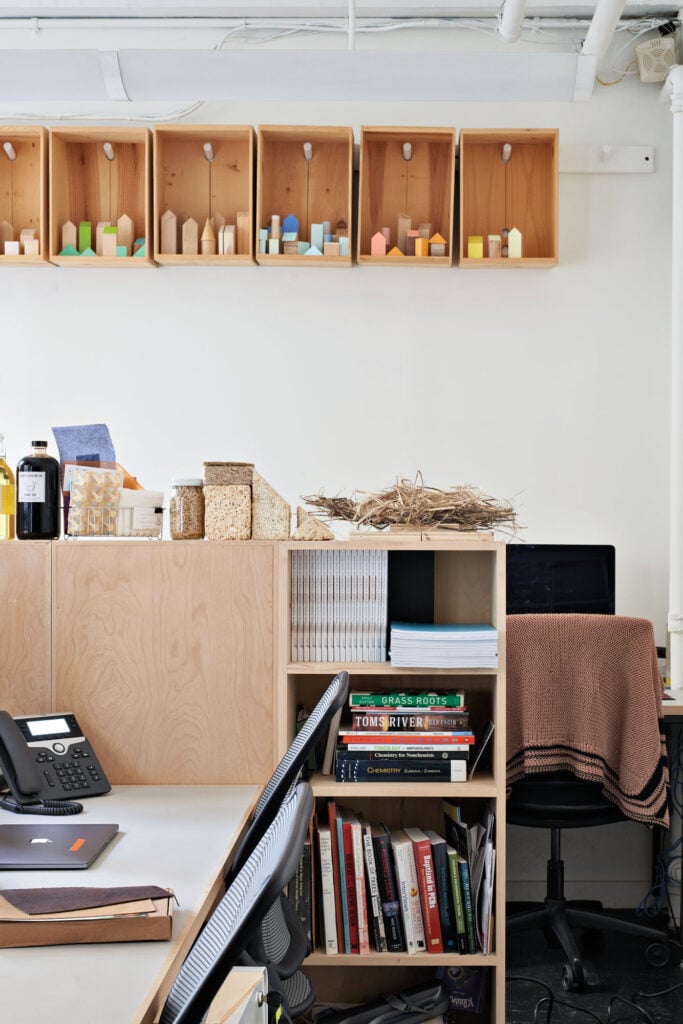 The answer was sustainability. Both Mears and Ruth had long been interested in studying the impact of design beyond aesthetics. They observed that many of the conversations around environmental issues in architecture were dominated by energy use and carbon reduction. Interior designers, on the other hand, were thinking about air quality inside, where people spend most of their time. But few others in the design world were paying attention. "Where is the exposure [to harmful chemicals] over the course of your lifetime?" asks Ruth. "It's to the things we live with."
In 2015, the two received a grant to study the use of building materials in affordable housing. Their initial research found that several factors, including proximity to industrial sites, budget limitations, and time constraints, meant residents often suffered from outsized exposure to unhealthy environments.
"Materials used in the interiors of affordable housing [projects] are often the least expensive of building materials, which typically contain the most harmful ingredients," Ruth explains. These common products include two-part spray foam insulation, which can negatively impact the thyroid, nervous system development, and other bodily functions; carpet that contains stain-repelling PFAS; and other petrochemical-based products. Mears and Ruth realized that making healthier materials accessible for designers working on such low-cost projects could have a ripple effect across the industry.
The primary problem, as they saw it, was the lack of accessible information about what healthy materials are and where designers and architects can find them.
"A lot of what we do is about education and awareness," Mears says. Ruth and Mears note there is no one standard for judging material health. Rather, it's a confluence of considerations—how a product is manufactured, distributed, used, and disposed of, for starters—that dictates whether they consider a product healthy. Ruth says one trick is to think of building products like you might food: The shorter the ingredient list, the better.
"If you see an ingredient and you can't pronounce it, you probably don't want to live with it either."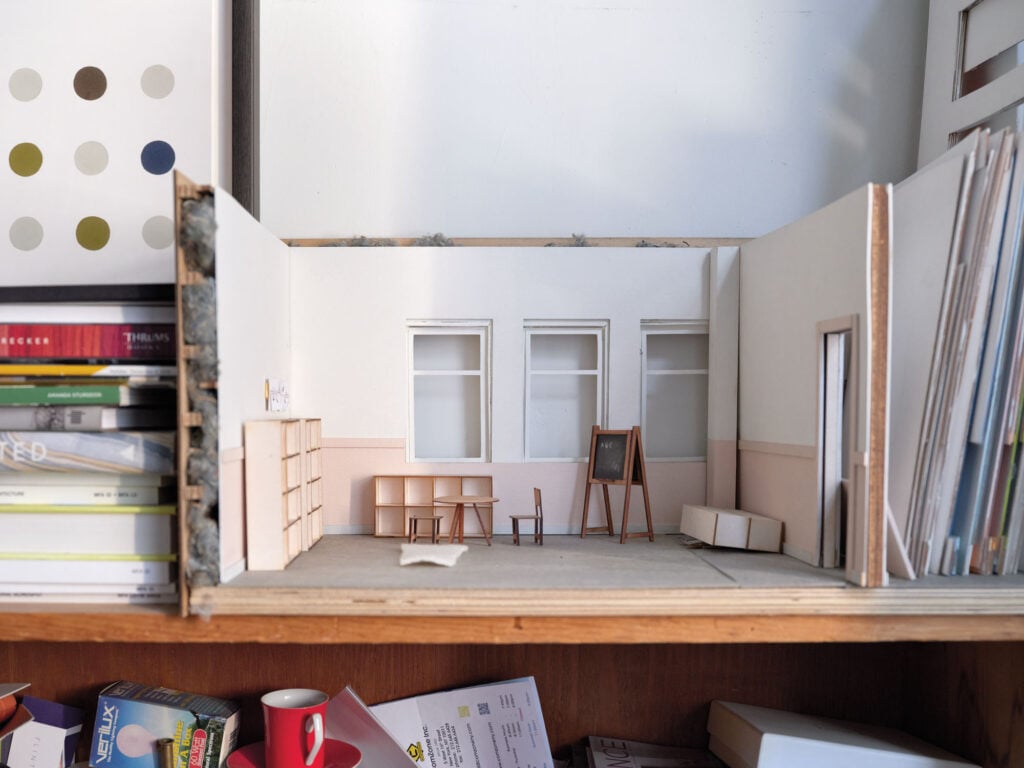 Unlike with food products, which are required by the FDA to list ingredients on their packaging, finding the ingredients that comprise bedding or a countertop is not straightforward. To combat this, the lab encourages manufacturers to adopt health product declarations, which promote ingredient transparency. Many of the lab's "healthy" signifiers come down to lab staff sourcing and testing materials on their own.
Mears is currently fascinated by industrial hemp, whose stem is processed to create a byproduct that can be combined with powdered lime and water to produce a matrix material that helps support composite materials often used in construction. This plant-based substance can then act as a substitute for many of the petrochemical products found in a typical residential wall, including insulation, flame retardants, and membranes.
Ruth, too, believes lime is a powerhouse material. Over the last few years, she and her team have researched lime-based substitutes for conventional paints and have found that using the naturally abundant mineral as a base produces high-performing, beautifully saturated colors.
Paint manufacturers today have great colors, "but the product itself is harmful in so many different ways to the environment and to people," says Ruth. "Finding an alternative is something that we've been determined to do."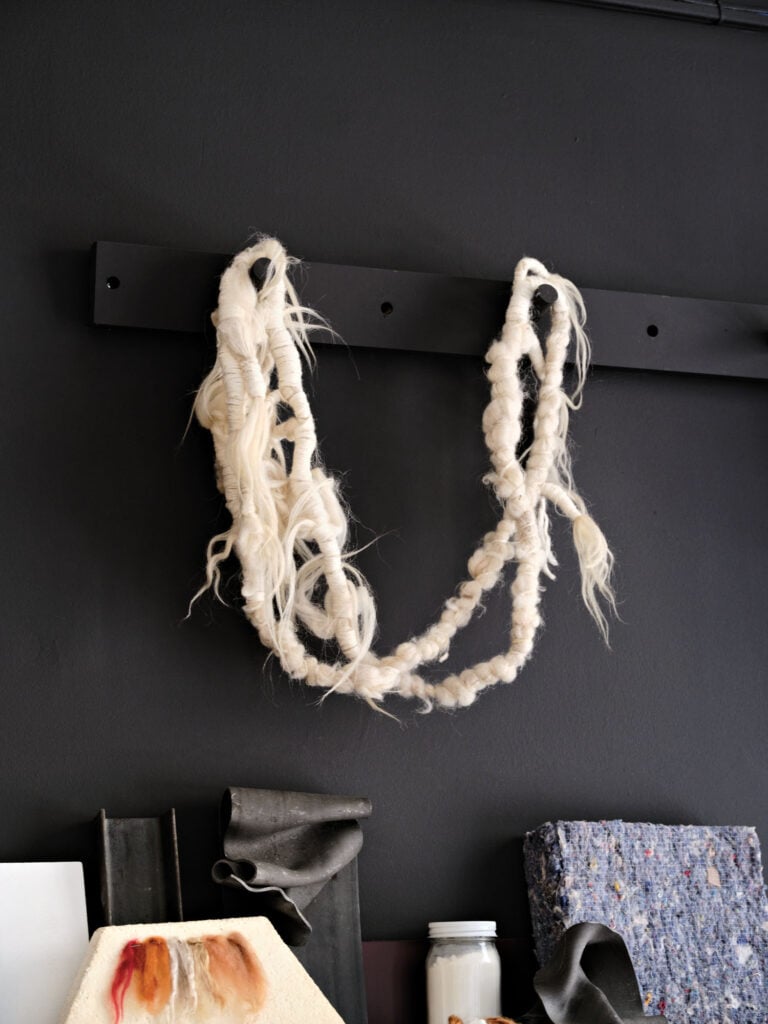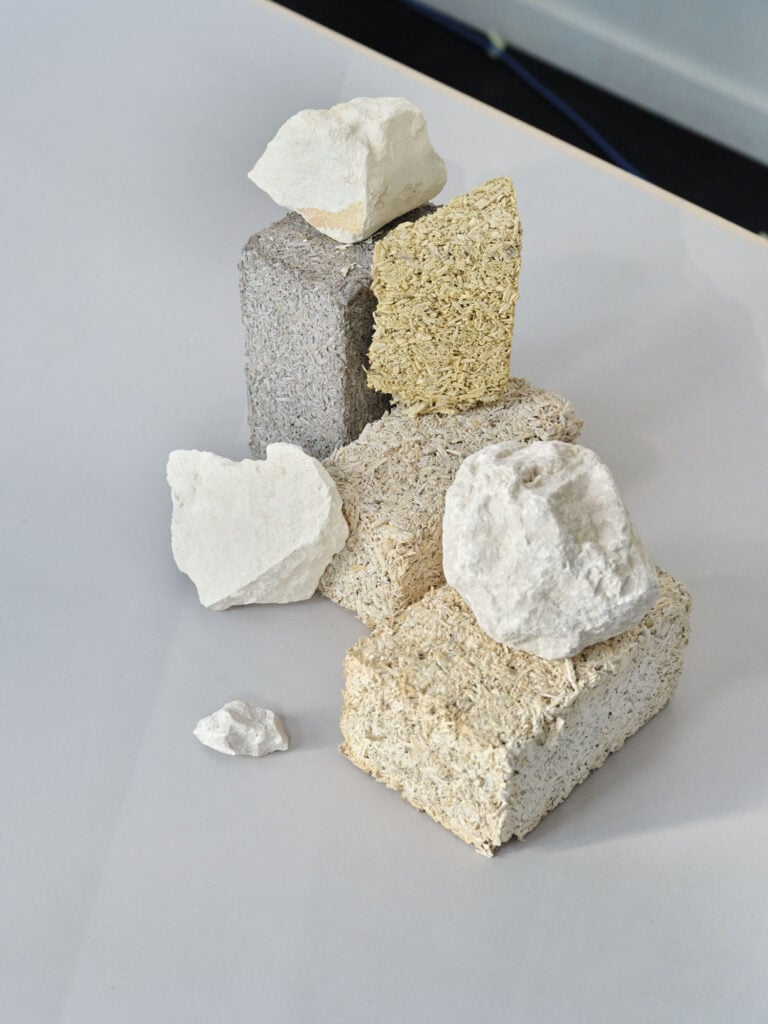 Hemp- and lime-based components are among the more than 2,000 materials on display at the Donghia Healthier Materials Library, a hands-on resource at Parsons's Manhattan campus that provides students with sustainable alternatives to commonly used building products. Inside the library, the shelves are stocked with items like lime-based paint chips, mushroom foam boards, and raw wool. Mears says every material in the library has been tested for a host of factors, including performance, aesthetics, and ease of use. The lab's independence means there is no lobbying from product companies for inclusion.
"We don't have anything to sell," she says. "We're just interested in changing the world."
Over the last four years, the lab has expanded its reach by offering a self-paced online certification program each semester that includes a four-part introductory course on healthy materials. The program costs as little as $100 and counts toward continuing education hours. So far, more than 6,000 people have taken the online courses, including Parsons students and professional designers.
Shefali Sanghvi, an associate at Dattner Architects working in the firm's sustainable practice group, took the Healthier Materials and Sustainable Building certification course with her team to expand the way they approach material sourcing for their affordable housing projects. She says such construction often focuses on a perfect Venn diagram of materials that are inexpensive, durable, and low-maintenance. The course helped Sanghvi and her team create a new tool kit for their firm that presents material alternatives that are healthier and more sustainable. "We were able to take that information and use it to create an outline specification that helps project teams start looking at the materials that they select for their projects and not default to what was done before because it was easier and faster," she says.
Ultimately, all the lab's resources—the courses, the library, its host of online guides—are designed to make it easier for designers, developers, and consumers to make good choices. The stakes for such decisions have never been higher. For both Mears and Ruth, healthy materials go beyond individual responsibility. Choosing chemical-free materials that are conscientiously manufactured has a cumulative effect on the planet's health—and designers and architects are at the forefront of those decisions. "We have to move toward these bold, new materials for our own health and for the long-term health of all people who live on this planet," Mears says. "We don't really have a choice anymore."