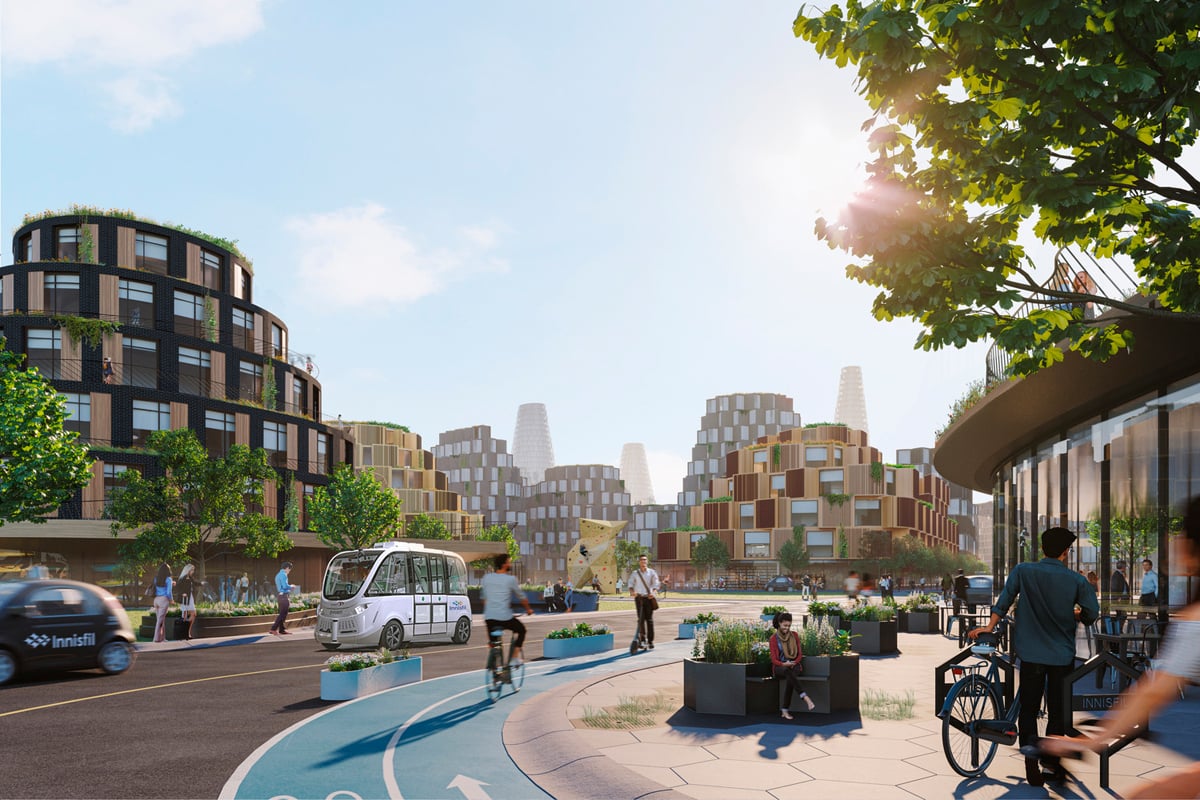 January 22, 2021
Rising Studio PARTISANS Reflects the Triumphs and Challenges of Building in Toronto
Despite its irreverent, sometimes feather-ruffling approach, the Toronto practice is scaling up at an impressive speed.
---
It's no secret Toronto is among the top cities in the world to be afflicted with condo madness. With a population explosion to match, the ingredients seem ideal for an architectural renaissance or a distinctly Canadian school of thought to emerge. Sadly, that has yet to happen.
Unbridled, profit-driven development plagues other cities, too, though Toronto is a poster child for what Winy Maas of MVRDV once described as "an endless forest of vertical gray sticks." (Even during the pandemic, real estate sales have hit record highs and an estimated 22,434 new condo units are slated for completion this year.) One local firm, PARTISANS, has taken on Toronto's ennui as a kind of rallying cry for change. Headed up by Alexander Josephson, Pooya Baktash, and Jonathan Friedman, the firm has gained local notoriety for two reasons: being vocal critics of Toronto's willingness to let developers take control and designing restaurants for some of the city's top chefs.
Regarding the latter is the newly opened Gusto 501, an Italian eatery fronted by a three-story operable glass facade that opens to the street for al fresco dining. Its cavernous interior is lined on the remaining three walls with 6,500 hollow terracotta blocks, each individually cut and stacked to form shapes and shadows reminiscent of a desert river gorge. It's also an example of the firm's skill at bringing sinuous, computational forms into reality. The studio's love for parametric design—or for anything that isn't a straight line for that matter—reads as a reaction against the city's predictable grid.
---
Chic restaurant interiors, though, are only a fraction of what PARTISANS has worked on since forming in 2012, shortly after Josephson and Baktash met while graduate students at Waterloo University. Friedman joined later, bringing with him a decade of studio experience at other firms. At their new and expanded office, located on the second floor of an old manufacturing building, white-foam building models and pinboards hint at dozens of projects either completed or being explored: everything from private homes to underground food courts and a residential masterplan called The Orbit, where nature-filled streets ripple outwards in concentric rings around a central transportation node. Located in Innisfil, less than an hour's drive north of Toronto, The Orbit will eventually add another 150,000 residents to what is now a rural lakeside community of just over 36,500.
One 3D model that stands out in the airy space is a tower in the shape of a question mark, echoing the interrogation-point silhouette featured on the cover of Rise and Sprawl – The Condomiumization of Toronto, a book PARTISANS co-authored with architecture historian Hans Ibelings in 2016. Intended, in part, as a kind of manifesto, Rise and Sprawl examines the city's condo craze and ponders whether Toronto will look back at it as a "fascinating yet ultimately disappointing cultural phenomenon of architecture minus the art of architecture." It is a quick read and full of self-reflecting questions such as, Why do we have a strange attachment to unusable balcony space? And, why do developers talk about their commitment to great design, and all architects their commitment to great clients, yet all renderings still end up looking exactly the same? "It didn't make us popular," says Josephson of the book.
---
What isn't visible in its studio is how PARTISANS has managed to maintain its irreverent (though never bitter) critiques while still scaling up its practice with impressive speed. A few family-related commissions early-on helped, but the first major project was quite large in scale: revamping Union Station, Toronto's central train terminal, to include a 200,000-square-foot below-grade food and shopping concourse. The project's success proved the firm had the capabilities to work big, and provided its principals with an entrée into an influential network of city builders, engineers, and planning officials. They leveraged their youthfulness as a go-to firm that could deliver a fresh take on high-stakes commissions.
A bid for Amazon's second headquarters was one of those proposals. Toronto lost the tender, but the research that was poured into the coauthored, 190-page document articulated many of the city's underpinning strengths—diversity, livability, and a burgeoning tech industry. Compelling data that gave PARTISANS a clear vision for what things could be like with a bit more imagination and grit.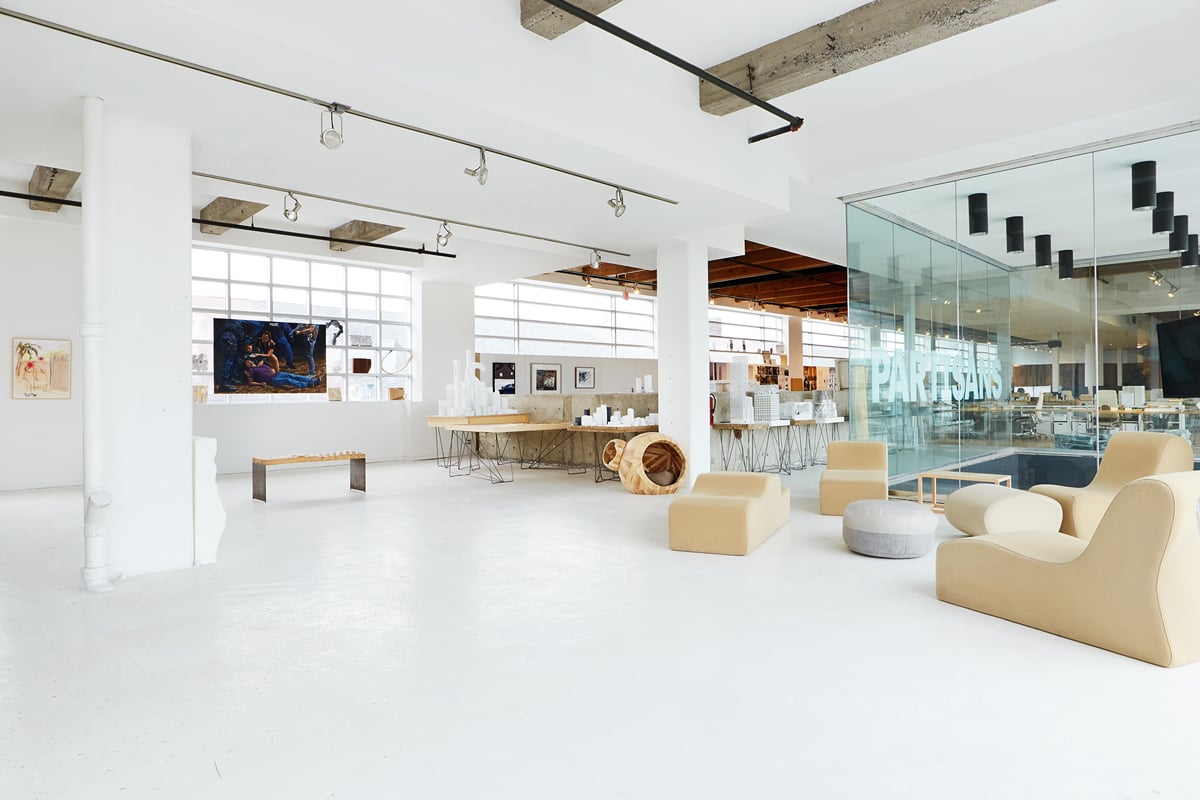 ---
Ironically, the firm's latest work includes two condo-like towers, one planned for a downtown site a few blocks away from Foster + Partners' rising skyscraper The One. Though the details have not yet been released, Josephson emphasizes it is not a typical "dine-and-dash" developer model. It is a mixed-use, purpose-built building that integrates live, work and communal amenities in a unique way. And, the builder owns it, a distinction he believes brings a very different mentality. "When you own something, the quality of what you own and the quality of life you provide tenants and guests matters much more because it has your name on it," he says. "It is an asset to be differentiated, by the architecture and by the programming the building provides."
If correct, PARTISANS may be pioneering an alternative to the endless forest of vertical gray sticks—and heralding in a more interesting and distinctly Canadian style.
You may also enjoy "Beyond the Superdutch: A Portrait of Happel Cornelisse Verhoeven Architects"
Would you like to comment on this article? Send your thoughts to: [email protected]
---
Register here for Metropolis's Think Tank Thursdays and hear what leading firms across North America are thinking and working on today.