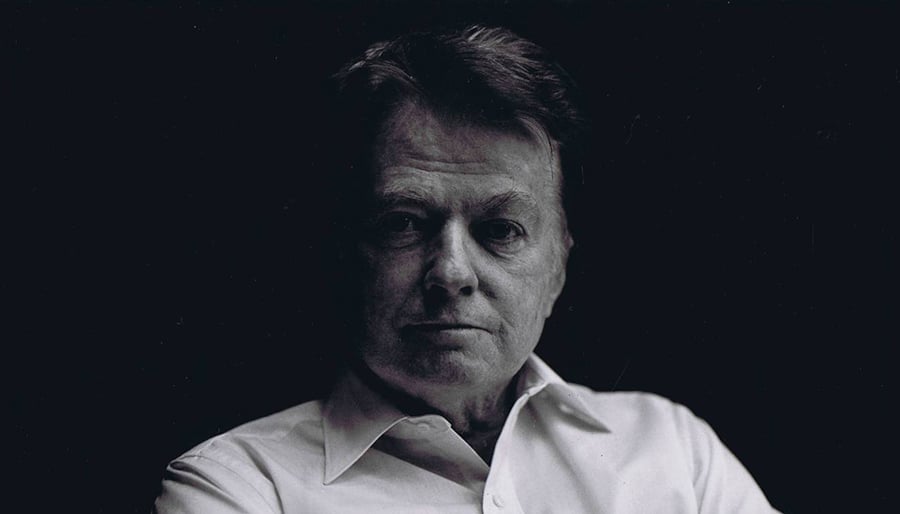 October 24, 2018
Remembering Paul Rudolph, the Lonely Modernist, at 100
There was a time when Paul Rudolph was the most famous architect, if not in the world, then at least in the United States. As the leading emissary of "heroic" Modernism, he was responsible for some of the most innovative and audacious concrete buildings of the 1960s. Current stars Richard Rogers and Norman Foster went to […]
---
There was a time when Paul Rudolph was the most famous architect, if not in the world, then at least in the United States. As the leading emissary of "heroic" Modernism, he was responsible for some of the most innovative and audacious concrete buildings of the 1960s. Current stars Richard Rogers and Norman Foster went to Yale to learn from him. But after the devastating, epoch-ending fire at Rudolph's Art and Architecture Building at Yale and multiple broadsides penned by Postmodern critics, Rudolph's stream of projects, as well as his American following, seemed to evaporate overnight. Though much of Rudolph's work from his early period in Sarasota, Florida, and from the height of his career in the '60s has been rehabilitated and rediscovered by new audiences, his later work—roughly defined, those buildings completed between 1970 and his death in 1997—remains relatively unknown.
Two exhibitions organized by the Paul Rudolph Heritage Foundation to mark the architect's centenary aim to address this blind spot. The first, Paul Rudolph: The Personal Laboratory (open through November 18, 2018), displays plans, sketches, and models for two of Rudolph's own living spaces, both in New York: his four-story apartment on Beekman Place and the Modulightor Building, completed after his death. Of particular interest, the curators have staged this material within the complex, layered interior of the latter, interspersed with the architect's personal collections of masks, textiles, and books.
---
The second, Paul Rudolph: The Hong Kong Journey (November 29, 2018–March 2, 2019), will be staged at New York's Center for Architecture and is curated by Nora Leung, a Hong Kong–based architect. Perhaps because Modernism was more embattled domestically than it was elsewhere in the world, or because Postmodernist historical references seemed to echo colonial styles too much, Rudolph's technical and optimistic designs remained popular abroad. His career largely migrated overseas in his late period, with the construction of several enormous office towers in cities such as Jakarta and Singapore signaling the apogee of his international reputation. Though the Center for Architecture exhibition will focus on three projects for Hong Kong (only one of which, the Bond Centre, ultimately came to fruition), it is sure to offer an important view of Rudolph's experimentation with new materials, forms, and urban strategies during this period.
It is indeed an exciting time to examine this material, not only in light of the anniversary but because of what this collection of buildings and designs may come to illustrate: a daring and often lonely effort to continue the Modernist project. Rudolph always maintained an optimism for the capacity of technology to improve the life of cities. His love of custom millwork, orange carpet, and lounge seating aside, many of his projects aimed to ameliorate the impact of the car on cities and are left open-ended to accommodate future large-scale urbanistic changes. Timothy Rohan, the author of a monograph on the architect, argues that "beginning in the mid-1960s, Rudolph became very engaged with making innovative residential interiors." But, he continues, "I think it's important to consider how much of Rudolph's architecture was for the public realm."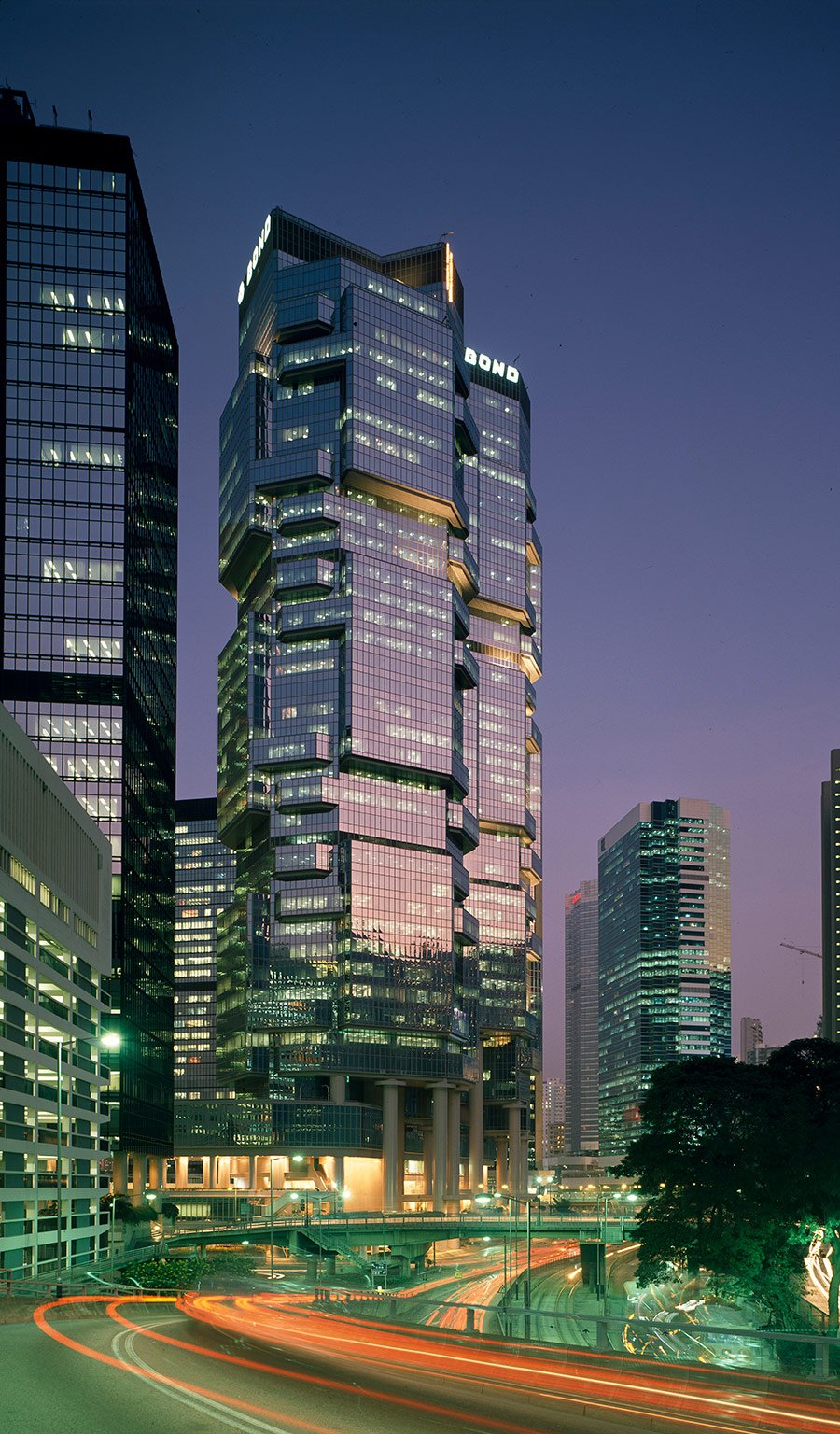 ---
And though Rudolph's conception of space differed slightly from the strict functionalism he internalized as a student of Walter Gropius, he still designed through media space and volume rather than surfaces or elevations. In a 1977 essay for Japan A+U, he wrote, "The movement of space has a velocity, for space flows much in the manner of water from one volume to another." Indeed, many of his projects are condensers, focusing lenses that collect all the multifarious energies of the street and gather them into an ever-ascending spiral of levels, terraces, steps, and multistory spaces.
The Modulightor Building manifests this vortex of space. With a storefront at its base that entices passersby, the structure comprises an incredible lattice of mullions and frames—showing Rudolph's creativity with steel as well as concrete—climbing and dissolving a portion of the midtown Manhattan street wall into a series of crossing branches. The interior feels similarly nonformal—an evocation of a cave or a forest, but all in chrome, glass, and glossy white panels. The residential duplex, on the third and fourth floors, is a pile of open spaces, rooms that all connect or overlook one another, separated only by banisters or shelves of wineglasses. The eponymous lighting store at ground level, a joint venture by Rudolph and his partner Ernst Wagner, is an example of the architect's interest in technologies of mass production and prefabrication, a characteristic of his design thinking that continued throughout his career.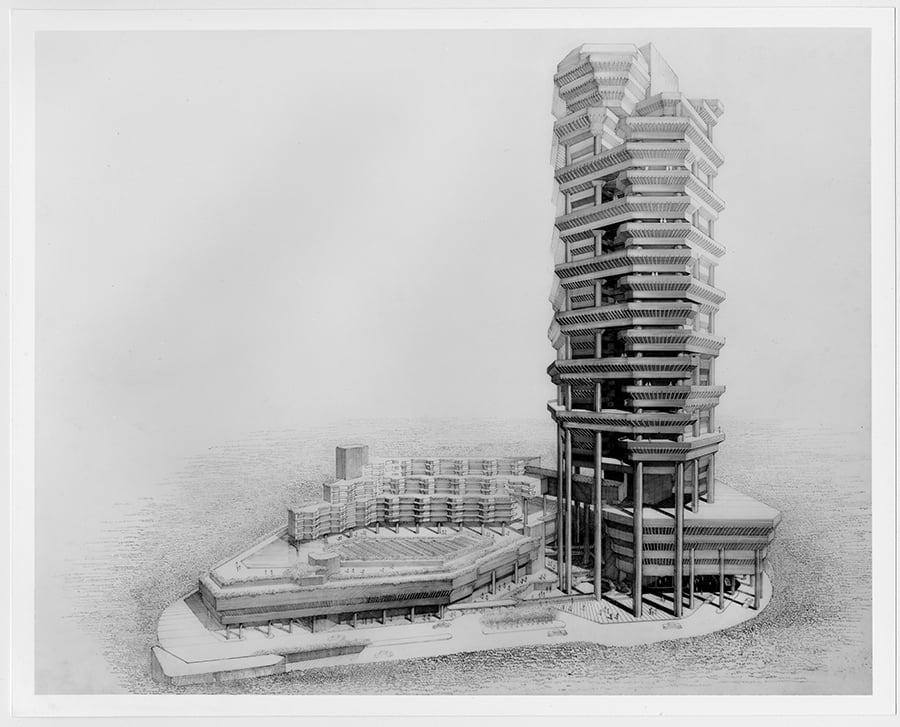 ---
Much of Rudolph's work in Asia, meanwhile, betrays a keen interest in panelized facade systems, prefabricated units, and technologies developed by other industries in pursuit of an architecture of public usefulness. Expansive atria and lobbies create gradients of rooms from the city to the office, while beveled edges and aggregations of cellular units create dynamism within the urban fabric, as can be seen in his design for The Concourse (1987–94) in Singapore.
And while Rudolph gave few interviews and wrote relatively little, his statements from the '70s and '80s evince his desire to pursue Modernism and defend it, as well as his own legacy, from criticism by Postmodern and eclectic architects such as Robert Venturi and Denise Scott Brown. In Learning From Las Vegas, the couple famously cited Rudolph's Crawford Manor apartments as an example of architectural dishonesty, alleging that its formal articulation was inauthentic and that ornamentation would have better conveyed meaning. "Architecture exists when there is need," Rudolph said in a 1982 interview, ostensibly in response to Venturi and Scott Brown. "We don't deal very well with society's demands because they are so very difficult, and so a whole generation turns away and tends to deal with stylistic niceties, not with real problems."
These buildings demonstrate that Modernism did not come to a close in 1967, 1972, or even in 1989. As Rohan says, "His works should be better integrated into the body of Modernist architectural history." To that end, the content of the Rudolph centenary exhibitions and events are sure to reenergize architectural discussions about tackling the wicked problems of our current era, and Rudolph's later investigations may show some paths forward. "He built institutional buildings for civil society," Rohan continues. "It's no accident that his public buildings are threatened with demolition today, at the same time when those institutions are under attack."
A.J.P. Artemel is the director of communications at the Yale School of Architecture and a former editor of Perspecta.
You may also enjoy "Hip-Hop Architecture's Philip Johnson Moment."