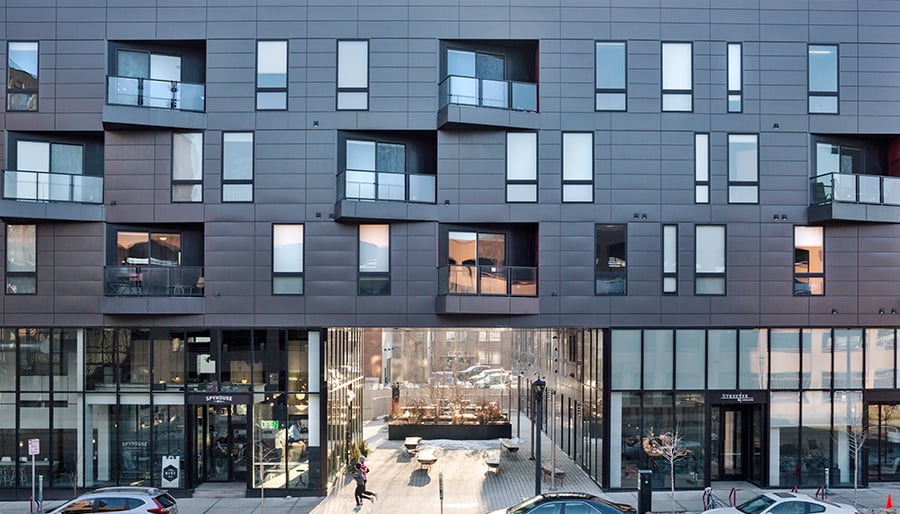 March 13, 2018
Minnesota Design: Snow Kreilich Architects Aims to Elevate "Underdog Building Types"
For years, Snow Kreilich Architects has amassed a portfolio of finely wrought buildings throughout Minnesota.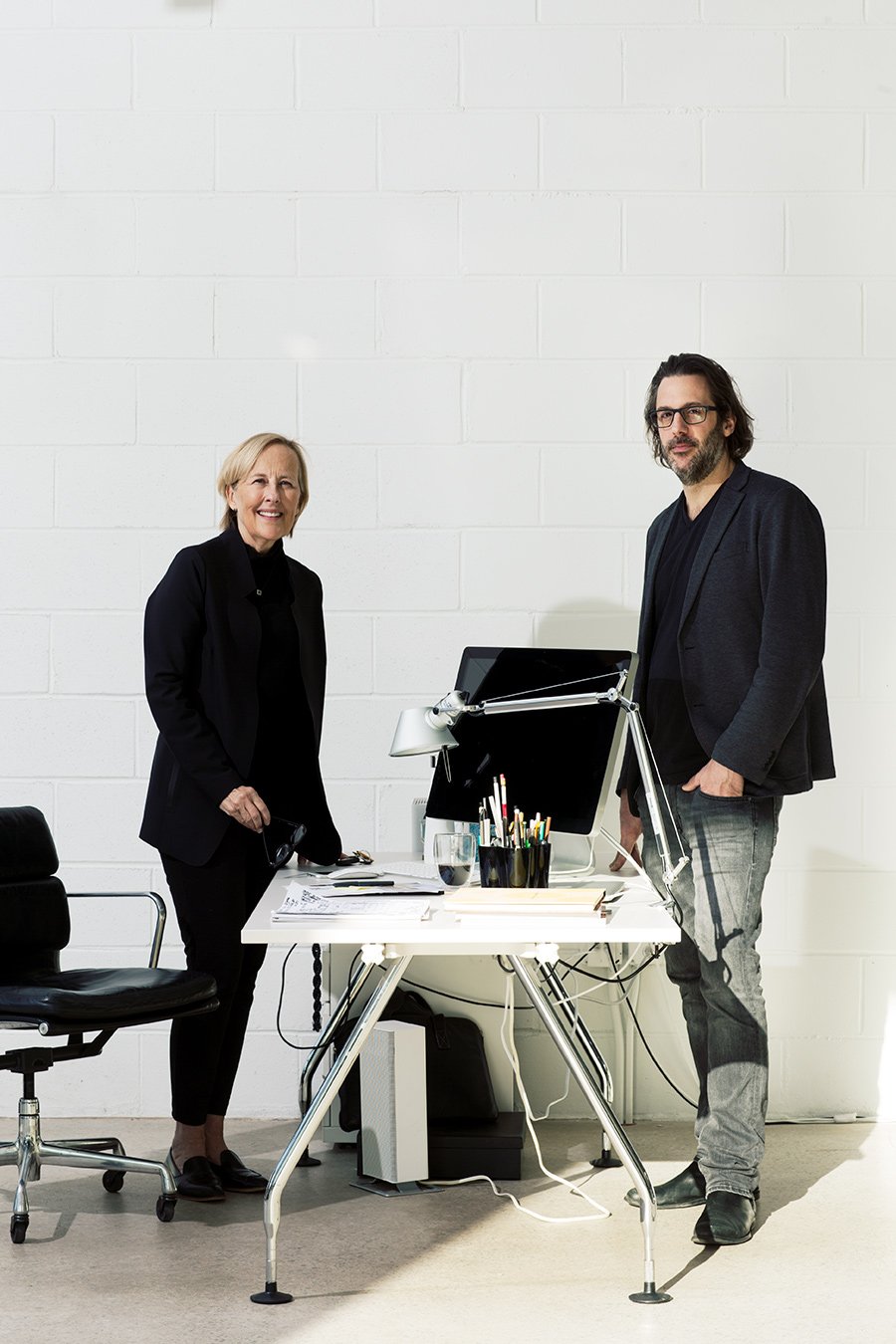 For its March 2018 issue, Metropolis Magazine explored the three great North American design regions: The Pacific Northwest, North Carolina, and Minnesota. We looked at each area's deep historic connections to architecture and design, as well as the contemporary practices thriving there today. Stay tuned to our homepage as March issue articles such as this one go online; you can also find the latest updates here.
---
The AIA recently bestowed its annual firm award on Snow Kreilich Architects, and rarely has it felt so earned. After all, the Minneapolis architects have an impeccable track record going back more than two decades—nearly all of their projects have won local and national honors. But the AIA award also acknowledges the character of the firm itself, and here too, Snow Kreilich excels. As founder and co-principal Julie Snow says, "Work-life balance matters. You have to give people what they need to do their jobs, including time off."
It's an ethos that is reflected in the firm's office, which occupies a large, day-lit space at the back of a renovated former industrial building in the North Loop neighborhood of Minneapolis, just outside the downtown business core. Partners and staff all work in the same space and have nurtured a relaxed atmosphere (which the office dog, a Harlequin Great Dane, certainly seems to appreciate). Employees collaborate on projects in and out of the studio. When they aren't lecturing, teaching, or performing other valuable services to the profession, they often take on pro bono work together.
This sense of caring and stewardship extends to the design of buildings others overlook. "We take on underdog building types and try to raise the bar," says Matt Kreilich, who became a partner in 2009. This was the case with the firm's breakthrough, a Wisconsin plastics factory, where Snow rethought the traditional division between labor and management and brought them together in a single light-filled volume. And in a more recent project, a simple highway rest stop, the architects embraced a largely neglected typology and gave it a quiet presence. The low-slung glass volume is modestly scaled, yet it commands the vast, unremarkable terrain around it.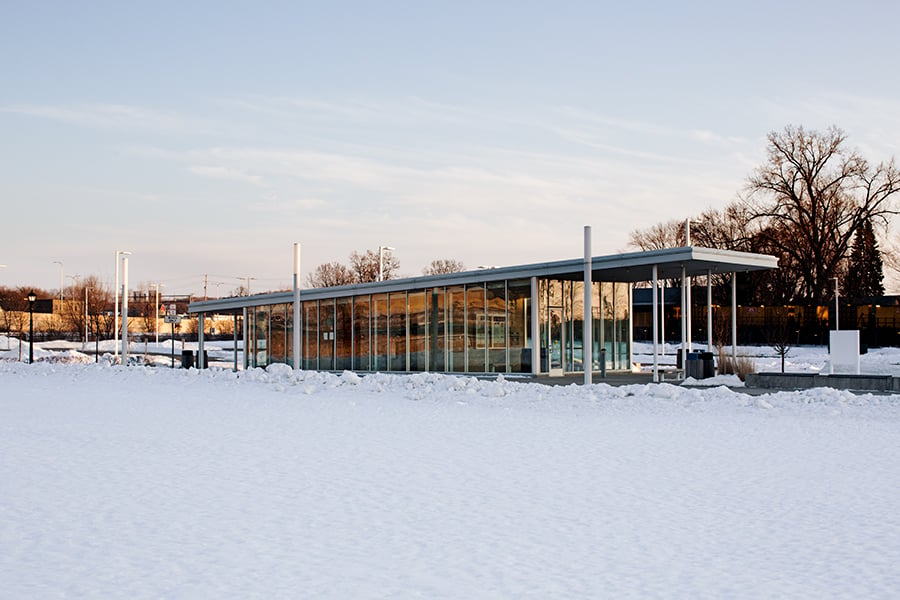 ---
The ability to make the ordinary extraordinary stems in part from what Snow describes as "a culture of experimentation in the office" and also from a belief, says Kreilich, "that there are design opportunities in everything." But Snow Kreilich, eschewing the complex shapes and hard-to-build forms that have come to define progressive architecture in our era, has taken design exploration in the opposite direction, producing very refined, highly restrained, and easily built structures that do more with less. An almost obsessive attention to materials and details—roof copings, window surrounds—gives its buildings an appealingly spare character, rooted in pragmatism as much as minimalism. "The problem with the formal experimentation in architecture right now," says Snow, "is that it doesn't ask enough interesting questions."
These are the kinds of questions, she clarifies, that "exceed our clients' expectations and that they may not have entertained." In many ways, the reserved forms and minimal detailing in Snow Kreilich's buildings allow the civic focus of the work to emerge. The layout of the Brunsfield North Loop Apartments in Minneapolis, for instance, is a generous urban gesture that opens up the heart of the complex to the street and, in doing so, blurs the boundaries between public and private. The design of St. Paul's CHS Field is surprisingly light and porous—almost cosmopolitan—inviting pedestrians on the adjacent street to reimagine the baseball diamond as a community living room. For Snow, this "invention within convention" results in buildings that are aesthetically alluring, conceptually compelling, and socially energizing.
The AIA Firm Award is "an amazing honor," Snow says, but it doesn't seem to have gone to her head. "We're the same people, doing the same things," affirms Kreilich, before adding with a smile, "Our clients seem most excited about the award. Some see it as a confirmation that they made the right decision in selecting us."
Despite their newfound national recognition, the pair remain happily rooted in Minneapolis, a place that allows them to stay "intensely focused on the work," says Snow. This award will have proved most valuable, she ventures, if it inspires all firms "to recommit to practicing with intensity and to believing in design's importance to the world." Arkansas architect Marlon Blackwell put it similarly in his nomination of Snow Kreilich: "Honoring them with this award will honor us all."
You may also enjoy "Minnesota Design: Uncovering Minnesota's Influential Modernist Past."