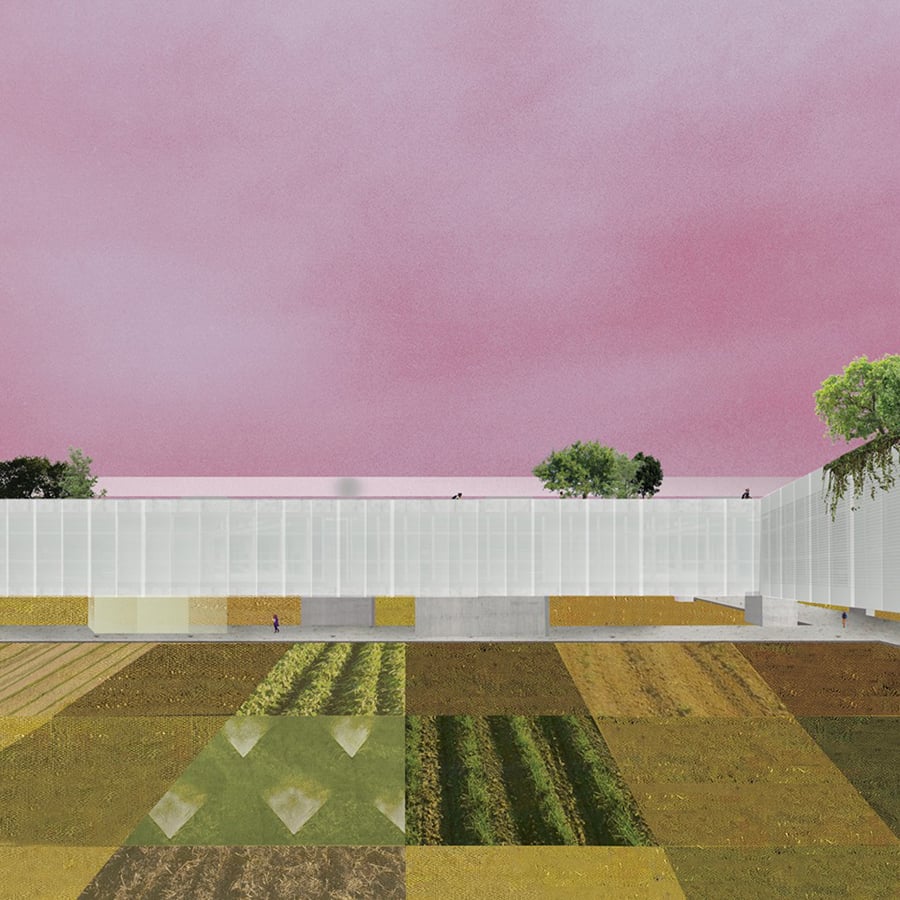 July 26, 2017
Students, Inspired by Broadacre City, Imagine a Better, Collective Sprawl
In revisiting the speculative proposal, pupils at the School of Architecture at Taliesin strive for avant-garde status without the aesthetic trappings of "Mr. Wright."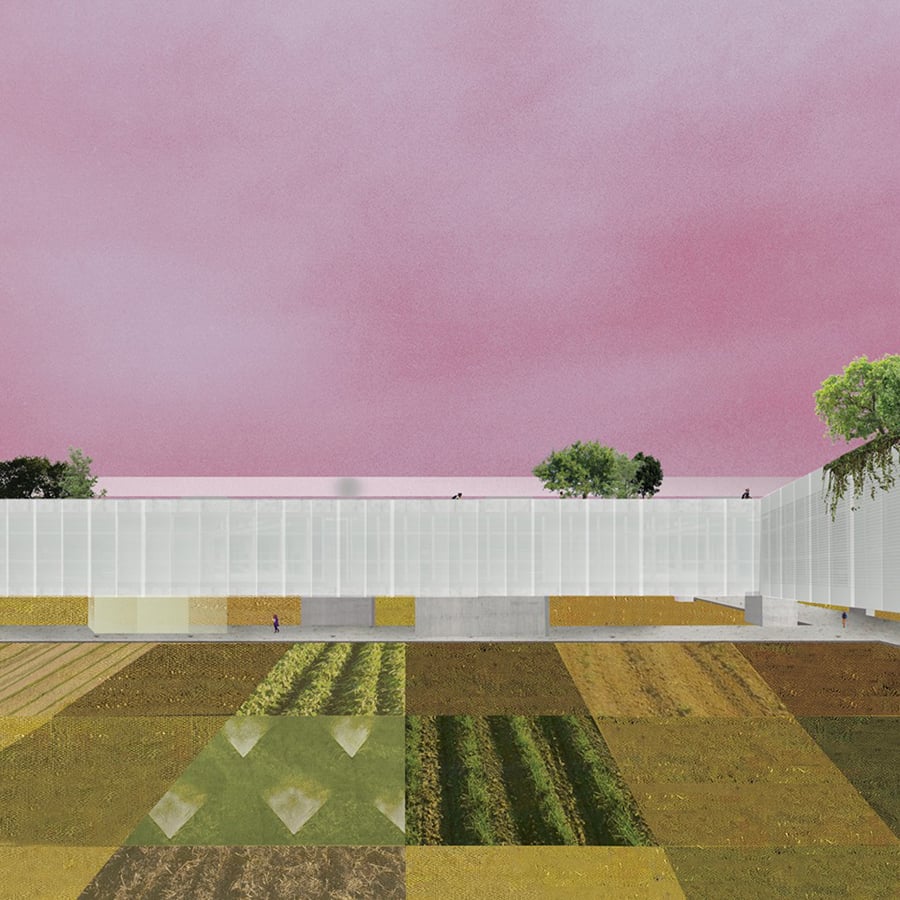 In 2014, the Frank Lloyd Wright School of Architecture was presented with an ultimatum by the Higher Learning Commission (HLC): end financial affiliation with the Frank Lloyd Wright Foundation or lose accreditation. A change in the commission's bylaws required colleges and universities to be entirely financially independent from any institution whose primary purpose isn't higher education.
The school scrambled to raise the $2 million in funds needed to comply with the HLC's order. Throughout 2015, over 300 corporations, foundations, and individuals chipped in. Among those who donated were Wright's grandson Eric Lloyd Wright and Frank Gehry. By year's end, the institution emerged unscathed with a new moniker, mantra, and dean.
The School of Architecture at Taliesin is helmed by Aaron Betsky, writer, critic, and former director of the Cincinnati Art Museum. (Betsky will soon transition into the role of president, while architect Chris Lasch, the school's current director of academic affairs, will take over as dean.) In the two-plus years since arriving at Taliesin, he has struck a tricky balancing act of homage and research. The intention, he says, is to form an "identity that builds on the heritage of this extraordinary institution" while simultaneously striving to secure Taliesin's place as "the best experimental school of architecture in the country."
Experimental is a loaded word in architecture, but Betsky's usage highlights the discipline's projective powers. In 2016 he invited the avant-garde design practice WAI Think Tank to reframe the curriculum of Taliesin's first-year graduate program along highly speculative lines. WAI (short for What About It?) conducted a yearlong teaching fellowship—a continuing program at the school—that engaged with Frank Lloyd Wright's ideas, in particular the architect's Broadacre City proposal for a continuous, continent-spanning suburb. Students were asked to apply Broadacre's logic of land use to reimagine the mining town of Globe-Miami, Arizona. They did so by reconceptualizing the university campus typology as a form of urbanization, and through a narrative-driven series of hybrid living spaces and community nodes—including a project to transform a former school—that congealed into a positive vision of sprawl. The work was somewhere between project proposals and manifestos.
WAI's hiring represented a marked shift for the school, not just in its pedagogy (long focused on craft and construction) but also in its self-image. The Beijing-based international husband-and-wife design collective was established in Brussels in 2008 by architects Nathalie Frankowski and Cruz Garcia, who are best known for their representational style in striking, seemingly handmade collages that have been exhibited across three continents. The visualizations cull from the paper architecture of avant-garde movements from the 1920s to the 1960s, as well as contemporary works. Malevich's architectons are rendered as immense cities in the sky, while Le Corbusier's cruciform towers are dropped into pastoral landscapes. OMA's CCTV Building features in an eclectic imaginary skyline. There is an awful lot of Superstudio as well, and like that Italian radical collective, WAI conflates the architectural with the territorial, stretching their own fantastical forms over stormy desert-urban landscapes.
Betsky beckoned Garcia and Frankowski to the States because he saw in their drawings "some of the most astonishing visions and seductive stories about architecture since Delirious New York."
With the dean's blessing, WAI embarked on their ambitious pedagogical experiment. "I think Aaron brought us there because he saw that our character and attitude were fitting to what they wanted the school to become," Garcia says. "They pretty much embraced what we wanted to do."
During their residency at both Taliesin campuses, Garcia and Frankowski directed seven first-year master's architecture students with no formal background in architecture. The studio was meant to be a full immersion into theory and practice and not in formal excess, the kind of which can be found at putatively "experimental" schools like SCI-Arc. The duo encouraged their students to think about space as an expression of society's needs and wants, a container for human ideals.
In addition to drawing, model making, and rendering, they were called on to debate, publish manifestos, and above all "to be provocateurs." Their project renderings shared a "post-digital" aesthetic that shunned the ubiquitous glossy rendering style of large architecture firms. Flat, saturated, with elements of collage and painting, they depict a world the titular characters from Rick and Morty might stumble upon.
There was, in other words, no attempt to build on the more familiar facets of Wright's legacy. And so the pairing of WAI and Wright may seem a stretch, a peculiar choice for the school. Garcia counters that assumption, citing how Frank Lloyd Wright was all about experimenting, whether with building systems or tinkering with a curriculum. "For us, it's always our own direction, and that's something we have in common with Wright. When creating, we wouldn't look at him or anybody else for direction, and neither would he."
If you liked this article, you may also enjoy: "A Wright for Our Time."