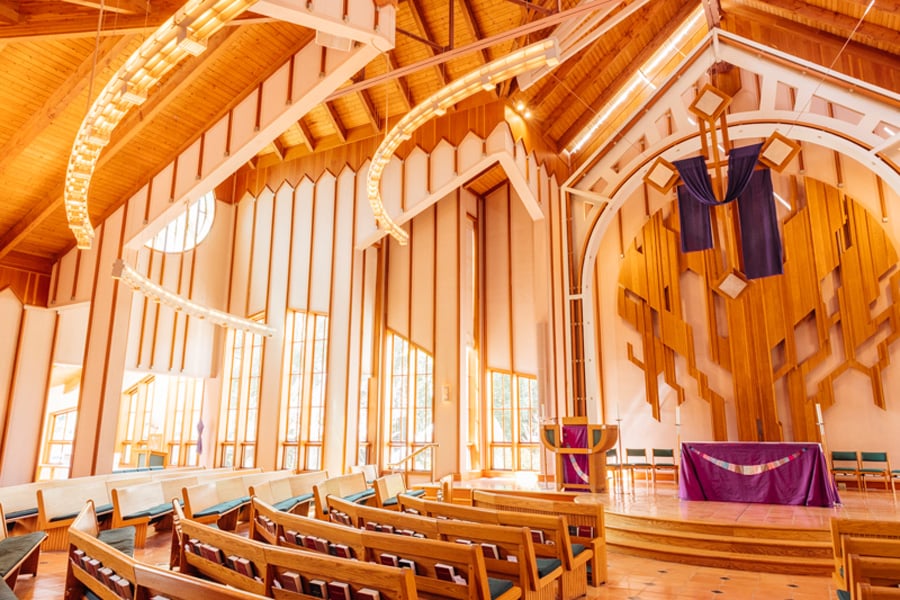 May 30, 2018
Surveying L.A. Pomo: Moore Ruble Yudell
In this series of articles, Metropolis celebrates the diverse, innovative Postmodern architecture coming out of La La Land between 1975 and the early 1990s.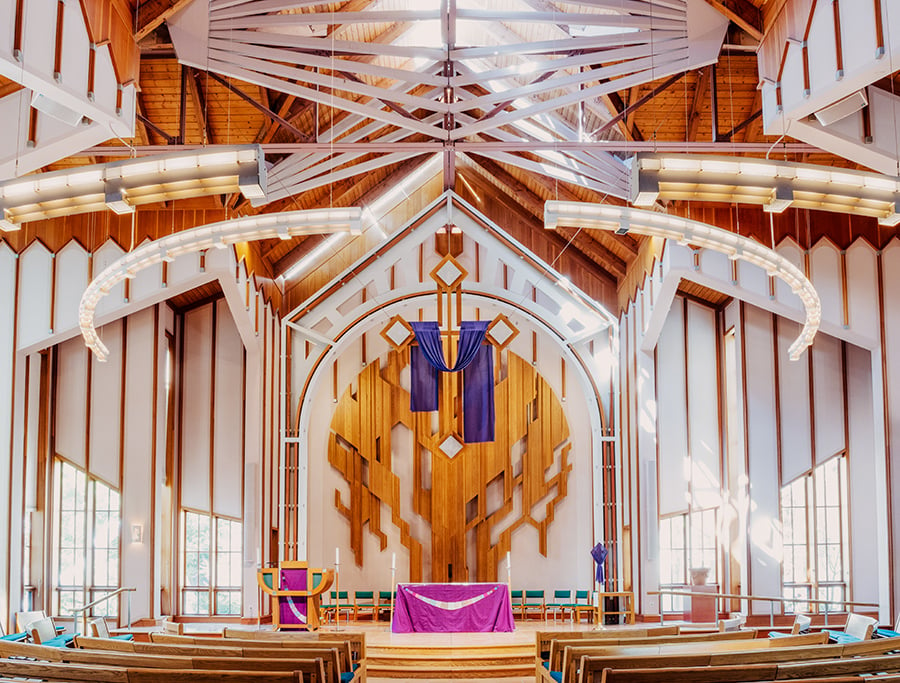 In this series from our May issue, we revisit the under appreciated architectural experimentation that characterized urban development in Los Angeles from the 1970s to the early 1990s, and discover a variety of individualistic, unconventional, and radical styles—some of which occasionally even approached "fun." Stay tuned to our homepage as we add more entries!
---
In 1991, architecture critic Aaron Betsky likened most churches to shopping centers in their banality, with a notable exception: St. Matthew's Episcopal Church of Pacific Palisades. "Hiding its massive shape behind a ring of sloping roofs, it rises up to contain a majestic, light-filled space that cannot but fill you with awe," Betsky wrote in the Los Angeles Times.
The project, designed in 1983, is essential to Moore Ruble Yudell's body of work, and an early example of participatory design. Applying the pioneering "Taking Part" ideas of planner Jim Burns and landscape architect Lawrence Halprin, the firm conferred for several months with the church's 200 parishioners in a series of workshops to determine everything from siting to size, layout, and budget.
Naturally, the parishioners disagreed about certain aspects of the church's design and development. Some, for example, desired an airy, symmetrical church with minimal use of glass and wood; others requested a more informal, rustic construction in harmony with Southern California's outdoors. In the end, the schematic design won approval from 87 percent of the congregation. The result was a career success for the firm and remains a compelling example of community-engaged design.
You might also like, "Surveying L.A. Pomo: Morphosis (Thom Mayne),"