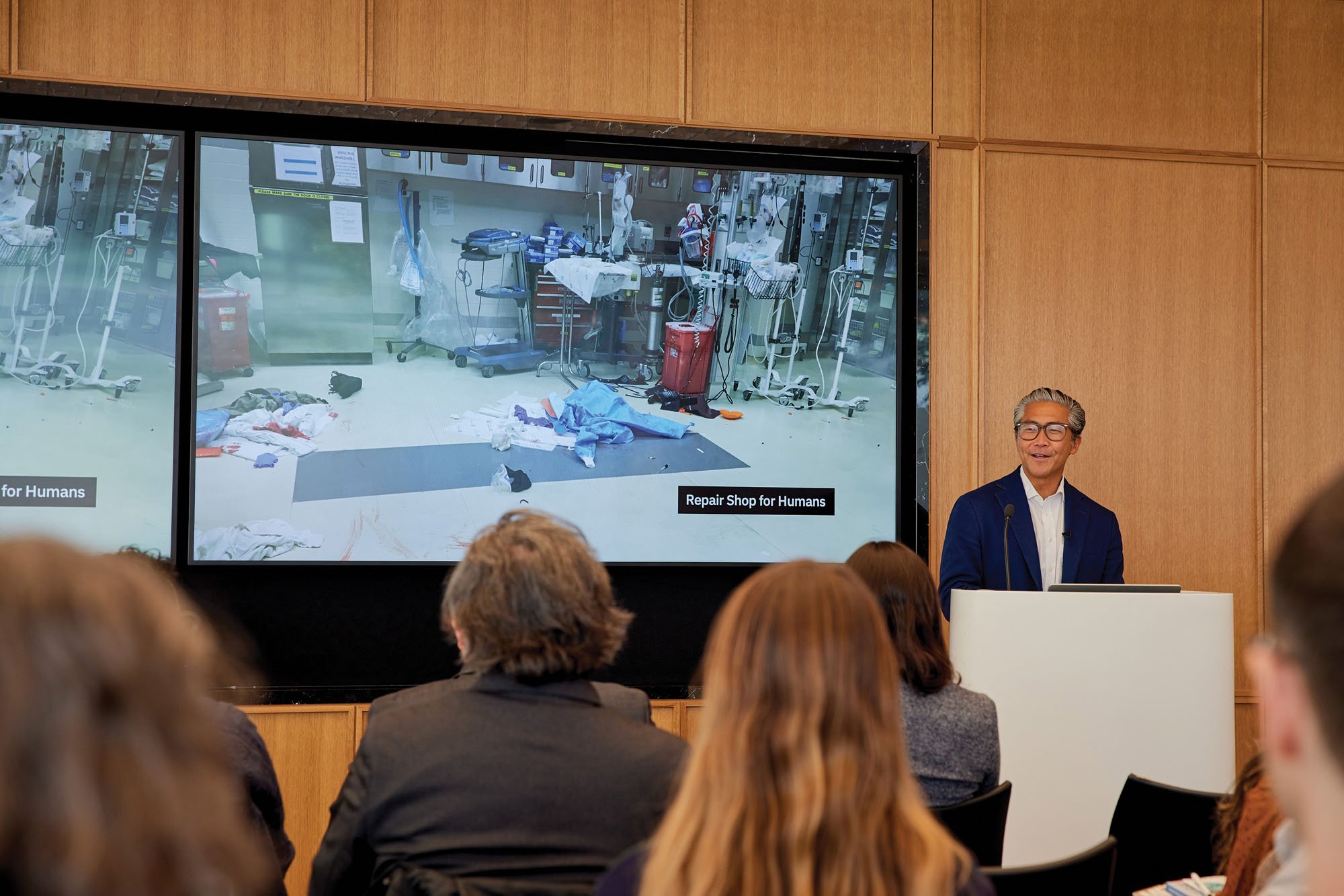 December 8, 2022
What Can Doctors and Designers Learn From One Another?
Five leaders in design, health, data, climate, and community showed the way forward during Design Optimism, you can watch the full sessions on DesignTV.
---
What if architects designed studies like epidemiologists? What if nurses and doctors embraced their inherent creativity? What if we treated every health problem as a design challenge? For Dr. Bon Ku, director of Thomas Jefferson University's Health Design Lab, "Architects and designers can have as much of an impact on health as I do as a physician."
Kicking off the first workshop of the event, Dr. Ku delivered a moving presentation that highlighted the interconnectedness of health, equity, and creativity. "The most complex problems in health are only going to be solved by the most creative solutions," he said. On the other hand, "bad design can be deadly; bad design discriminates and exacerbates inequities."
To illustrate this point, he turned to Philadelphia, where he works as an emergency physician and serves as the Marta and Robert Adelson Professor of Medicine and Design and the associate dean for health and design at Sidney Kimmel Medical College. "Our cities have been purposefully designed to make us sick," he said, pointing to life-span data from various zip codes in the city, with some gaps of up to 20 years. Describing the hospital as a "repair shop for humans," he highlighted the urban social determinants of health, addressed the impact of burnout on hospital workers, explored prototypes designed with Philadelphia-based architects KieranTimberlake, and discussed his book Health Design Thinking (MIT Press, 2019).
All of which pointed to the realization that, in his words, "design is inherently optimistic." More so, design is not neutral, because every choice made in design has health impacts. Luckily, he concluded, "the future is not fixed, and we can actually shape the future of health through design."
---
Stream Dr. Bon Ku's Design Optimism presentation and others on DesignTV.
Design Optimism was presented by Tarkett, Teknion, and Ultrafabrics, in partnership with Universal Fibers.
Would you like to comment on this article? Send your thoughts to: [email protected]