June 6, 2022
Five Cultural Buildings on the Cutting Edge of Green Design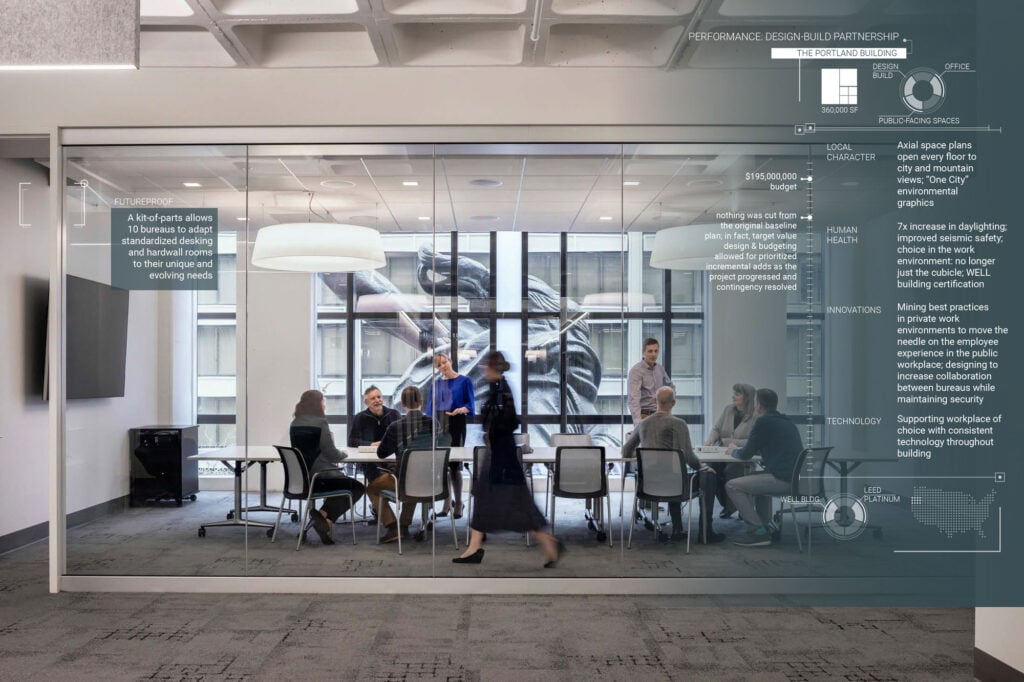 Northwest Civic/Cultural
DLR Group, The Portland Building (top winner)
The Portland Building was built when focus was shifting to ideas about energy efficiency and how buildings contribute to global energy use. In the wake of the 1979 Oil Crisis, energy costs were certainly a consideration for building owners, but there was not yet enough knowledge in the industry to inform what strategies would be most effective to lower building energy use. Some of the early strategies utilized in the Portland Building, such as heavily tinted glass and small window openings, proved to be ineffective. The building has now been updated as a fossil-fuel free building, retrofitted with electric-only mechanical systems. It also brought potable water use by about 45% per year.
In addition to exceeding the original sustainability goals and achieving LEED Platinum certification, the project also tracked and exceeded its goals for the diversity of the project team, with with 30% minority / 10% female journeymen and 33% minority / 17% female apprentices.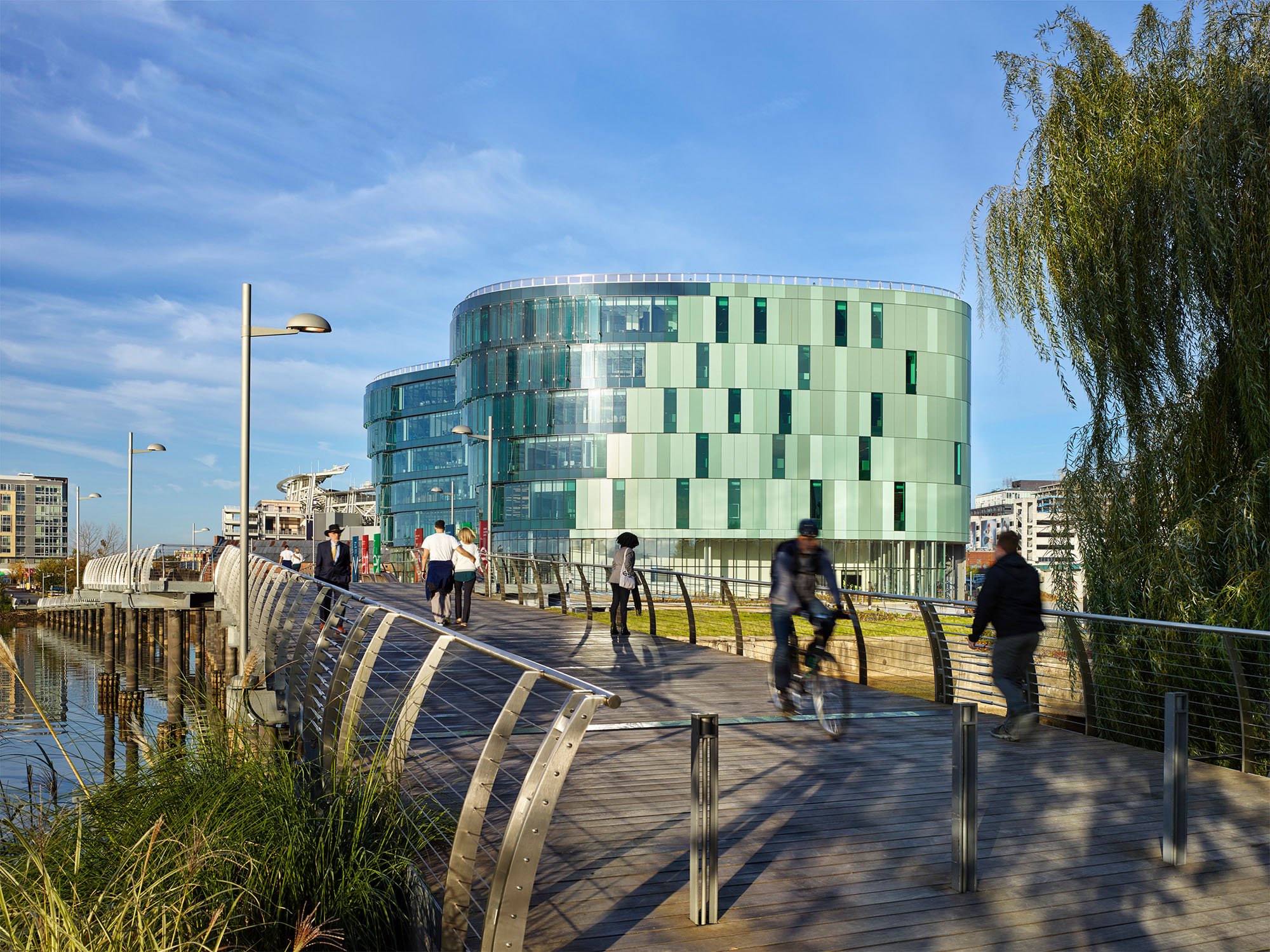 Northeast Civic/Cultural
SmithGroup, DC Water Headquarters in Washington, DC
The new LEED Platinum headquarters for DC Water, the sewer and water utility serving the District of Columbia and several suburban jurisdictions, is an energy efficient building that pays special attention to how it handles water. A groundbreaking wastewater thermal recovery system—used here for the first time in a U.S. office building—captures heat from the flowing wastewater in winter, while using it as a heat sink in summer.
(honorable mention) Paul Murdoch Architects, Flight 93 National Memorial in Stoystown, PA
The Flight 93 National Memorial is a 2,200-acre national park site commemorating the heroic actions of the 40 passengers and crew who prevented a terrorist attack on our nation's capital. It transforms a former strip mine into a memorial landscape of environmental and symbolic healing.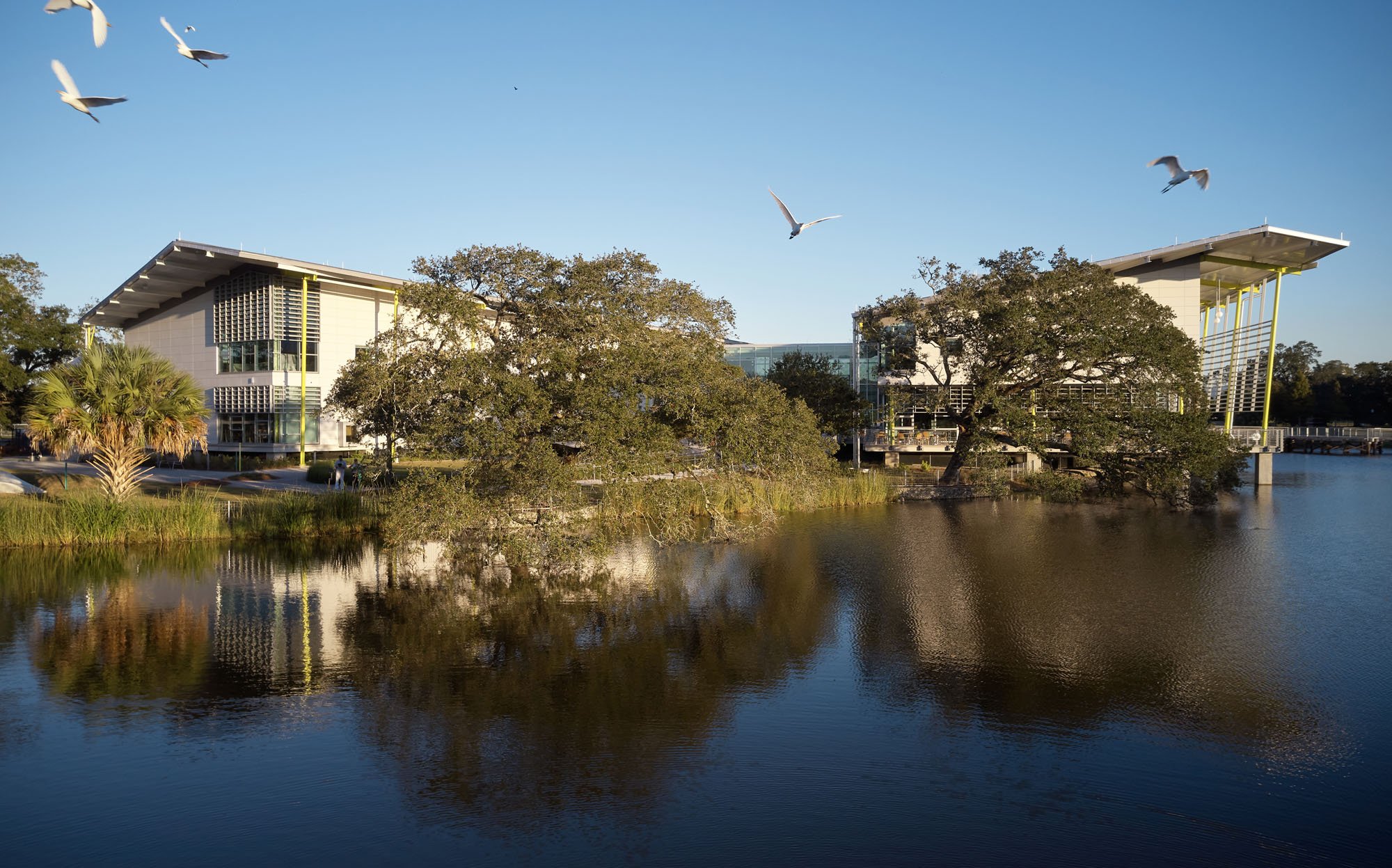 South Civic/Cultural
Mithun, Louisana Children's Museum, New Orleans LA
After Hurricane Katrina in 2005, Louisiana Children's Museum re-envisioned its mission to holistically address the health and development of children. The new campus encircling a lagoon in the 1,300-acre City Park presents a transformative model for children's museums. On target for LEED Gold certification, the project also prioritizes low emitting materials and energy reduction. Throughout the 2020-21 school year, LCM hosted about 60 children in PreK and kindergarten at Langston Hughes Academy (a local public charter school) for daily classes.
West Civic/Cultural
LPA, Inc., Environmental Nature Center Preschool, Newport Beach, CA
The LEED Platinum certified preschool aligns the design with the non-profit's mission to provide environmental education through hands-on experience. The project is pursuing certification through the Living Building Challenge, making it one of the first projects in Orange County to achieve this model of sustainability.
Stantec, Denver Water Administration Building (honorable mention), Denver, CO
The LEED-NC Platinum certified administration building achieved Net Zero Energy within its first year of operation. It embodies Denver Water's One Water initiative, capturing and reusing 100% of the building's grey and blackwater.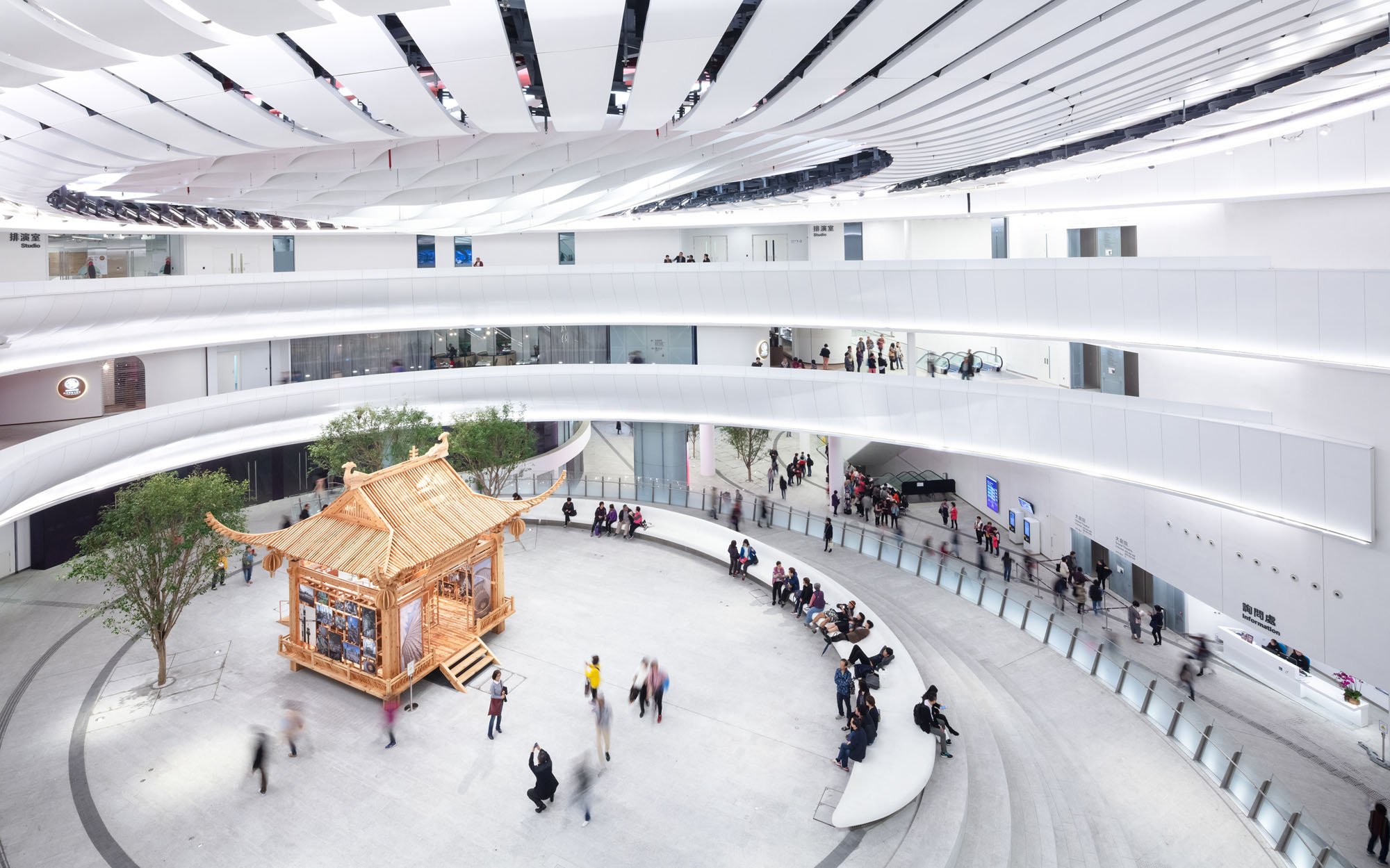 International Civic/Cultural
Revery Architecture Inc., Xiqu Centre, in Hong Kong Xiqu Centre is Hong Kong's prestigious new home for traditional Chinese opera and officially opened in January 2019. It employs several passive green techniques and meets BEAM Gold Plus Rating.
Would you like to comment on this article? Send your thoughts to: [email protected]