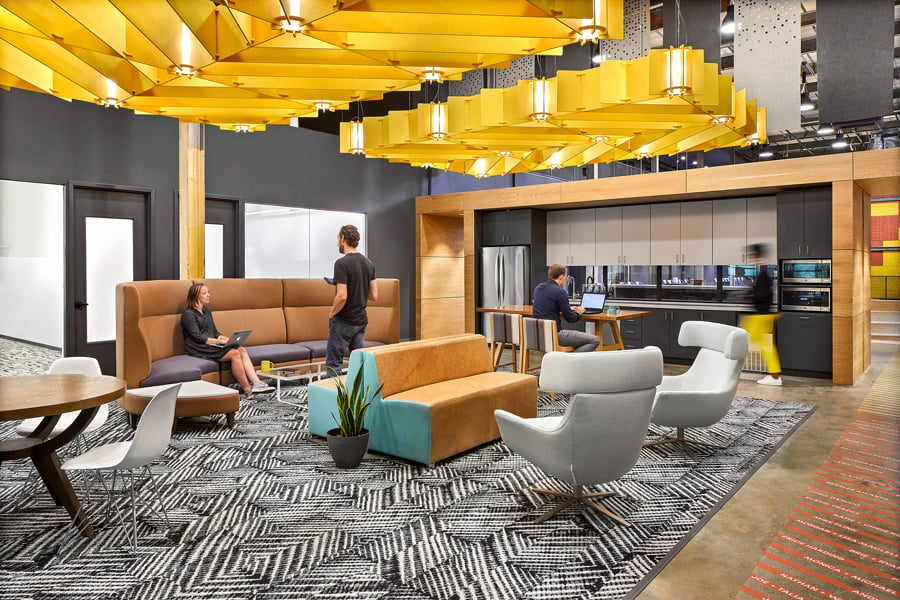 March 30, 2021
Designing for Health and Wellness in Atlanta
A recent Think Tank panel explored how the pandemic has underscored the need to design for purpose and wellbeing.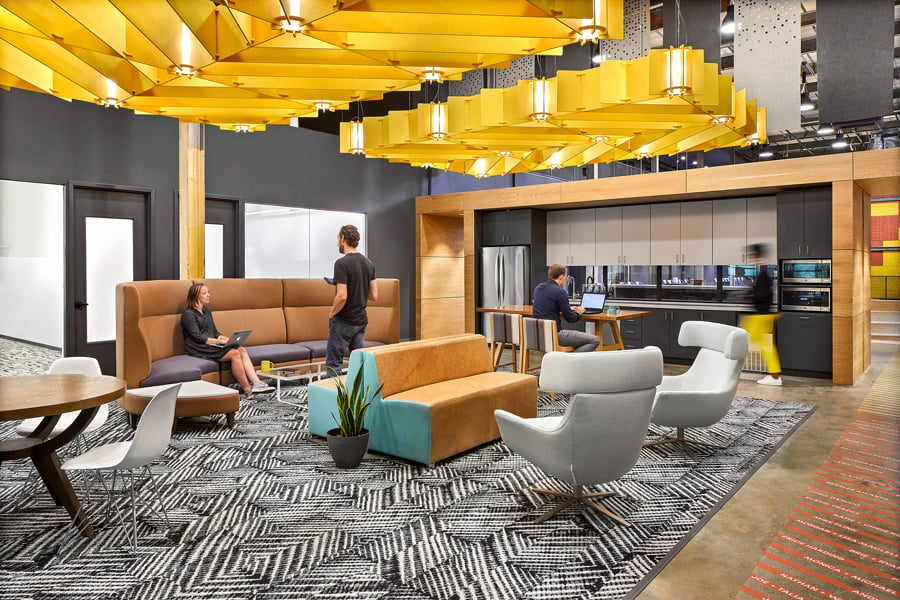 Atlanta is the Big Hustle—upbeat, business friendly, capital city of the Empire State of the South. A recent Think Tank Thursday assembled a wide variety of Atlantans to discuss the present and future under COVID-19 and what makes the city uniquely positioned to prosper after the virus passes.
"What does Atlanta bring to the table? We have the CDC and health in our DNA," said Liz York, senior advisor for buildings and facilities, strategy and innovation, at the Centers for Disease Control and Prevention, one of Atlanta's highest-profile employers. "We can be the center of the healthy and sustainable building movement. Just like Chicago became the city of the skyscraper, so Atlanta can become the center of green architecture."
The webinar was hosted by Gensler Atlanta and moderated by Metropolis's editor in chief Avinash Rajagopal. Erin Greer, senior associate, co-director, work studio, and regional technology practice area leader for Gensler, urged the panel to combine concern for health with other basic human needs.
"Wellness and equity are important to all of us," Greer said. "At the heart of design is problem solving. As designers we have to be cultural archeologists. For example, how do we leverage the idea of equality with the needs of people with disabilities, even shy and reserved employees? How do we bring people together with the best we've experienced in the virtual world?"
Chad Polk, global project delivery leader, real estate, Kimberly-Clark, expressed some concern about this virtual world versus working on site and face to face.
"With remote working, many people would say that productivity is up, but innovation is down," he said. "The lifeblood of a company is around innovation. It's hard to measure but it's something we have to think about."
"We have to be concerned about the emotional wellbeing of people working remotely as well as in an office," said Clark Dean, executive managing director, partner and board member, Transwestern. "As cities grow, there's super-linear scaling," that is, things and ideas growing exponentially. "If you're in an environment with a lot of people around you, you work harder. But there's an emotional price for that."
Moderator Rajagopal averred that due to COVID and other factors, "We're in the midst of a loneliness epidemic.
The CDC's York chimed in that, as an antidote to this, "The idea of mentorship is so important in promoting wellness and healthy workplaces. We bring young professionals into the mix by having them come in and 'shadow' a more senior person. The important thing about the office is the other people." As for real estate, her area of specialty, she said "the entire property industry is moving toward healthy places and healthy spaces."
One trump card Atlanta has toward promoting health and wellness is its verdant cityscape. "We're the city within a forest," opined Lucas Roberts, senior associate, co-director, work studio, Gensler. Transwestern's Dean took it a step further by suggesting that the city have a "network of parks, then down the scale to a series of neighborhood planning units (NPUs), then down the scale to your own floor and then your own office or desk. How did each level of scale align with the kind of experiences that enrich behaviors?"
"Space changes behavior," he added. "Real estate is not about location, location, location. It's about people, people, people."
The Think Tank discussions were held on February 4, 11, and 18. The conversations were presented in partnership with  GROHE, Knoll Textiles, Landscape Forms, Material Bank, Mohawk Group,  TUUCI, and Woodard Craftmade. 
You may also enjoy "Moving the Workplace Outdoors"
Would you like to comment on this article? Send your thoughts to: [email protected]