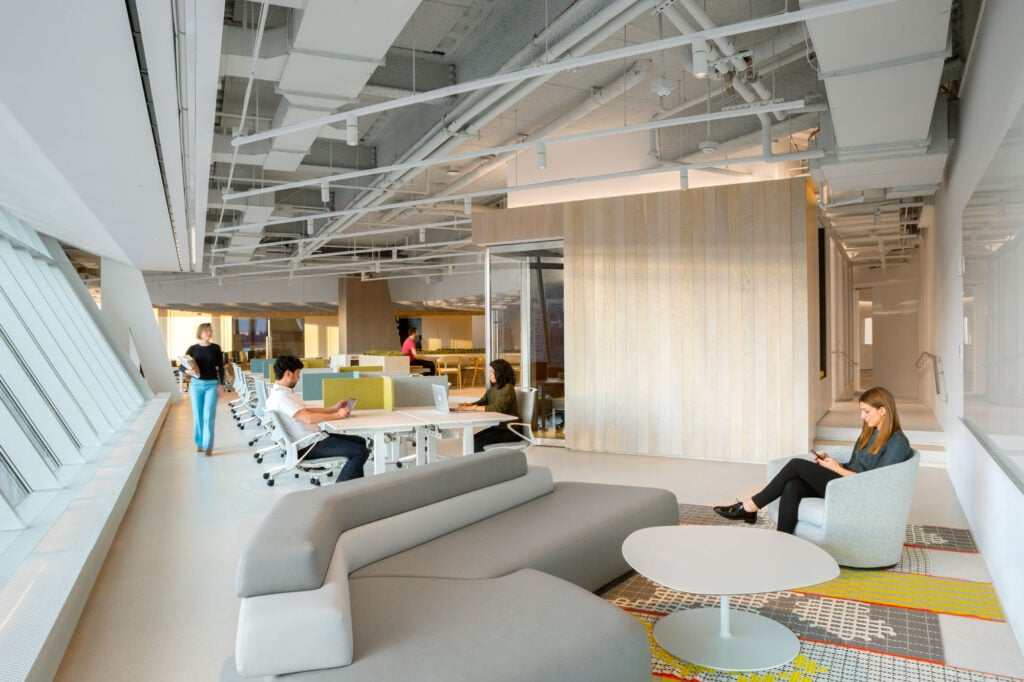 May 27, 2022
What Are the Right Ingredients for a Hybrid Workplace?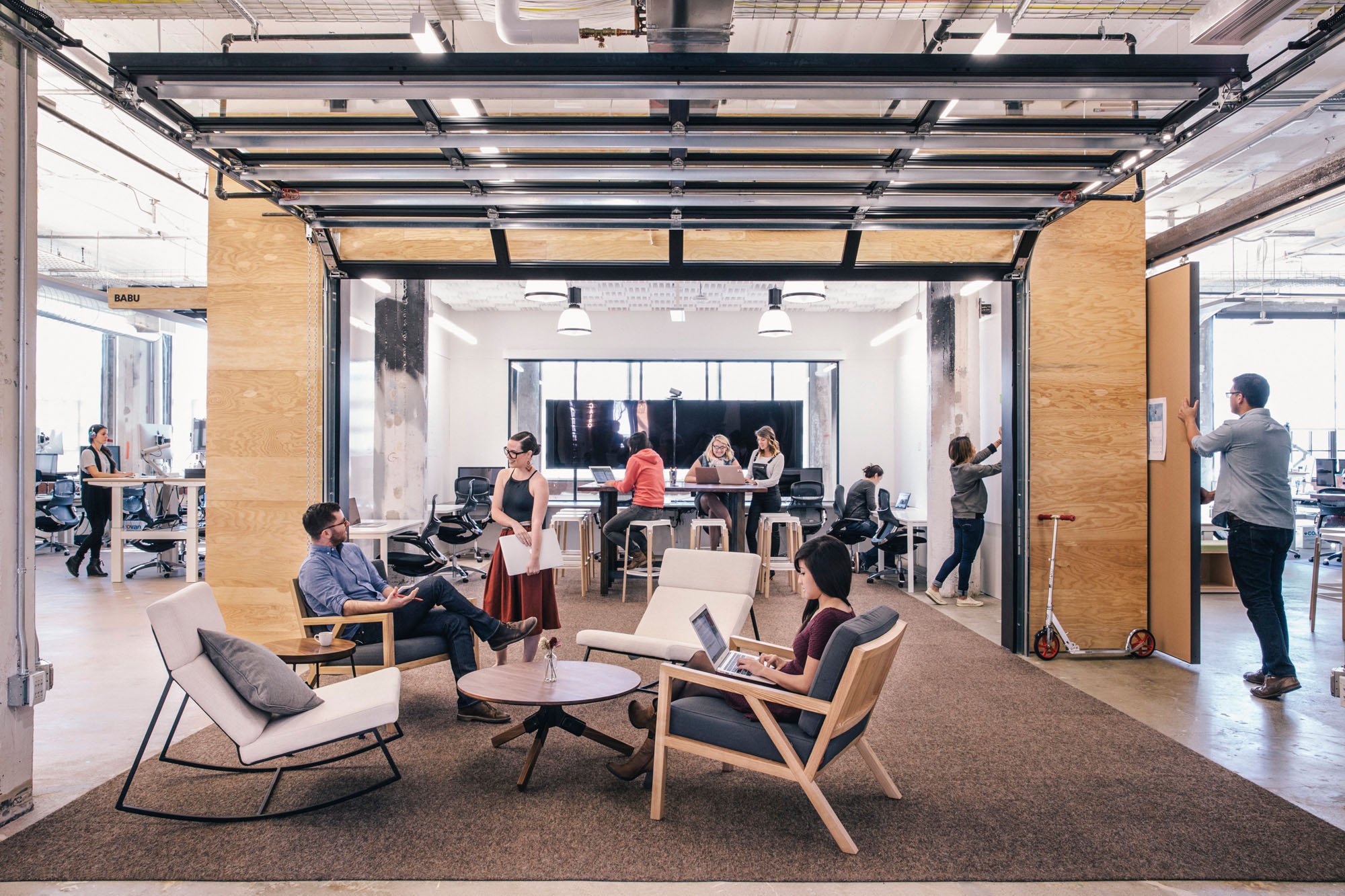 But a shift to what?
The answer is a greater emphasis on spaces for collaboration. He posits that an organization might set aside relatively large spaces, and within them organize a variety of different furniture solutions to bring people together. Indeed furniture dominated a period of the discussion. "We think a lot about furniture because it's going to be the quickest reactive tool we have to adapt our spaces, to try to find more equitable solutions," Elliott explained.
The group discussed the pros and cons of paying employees to upgrade their home offices versus making workplaces that offer many of the comforts of home. "We've given to our employees to upgrade their home office environments," Elliott said. Lily Weeks, a senior associate at WRNS Studio, said interiors had to match the essence of the client. "It's about authenticity to the culture of the client," she said. "I think it's about finding inspiration that feels not just authentic, but with all the comforts of home."
Patrick Miller, senior director of global workforce services at Snap, Inc. and a client of WRNS Studio, urged designers to create "less corporate feel offices" as a means of coaxing employees back. But he added: "We have lots of lab and R&D engineers who need to be in physical space. So, when our architects design these facilities, they must place a priority on in-person comfort, collaboration, connection and creativity."
The prospect of movable walls came up several times. "We are going to commit to building walls that define spaces and at a scale for different people who want meetings with different sized groups," Elliott said.
As the discussion winded down, Lubell praised Miller for conducting focus groups and other means of assessing Snap employees' needs and wants. "[Miller's] point about documenting how people are using space is going to help us better calibrate how that plays into the equation of person per square foot."
Patrick responded: "We're finding courtyards and all different sorts of rooms and spaces to bring people together and gather." Lubell concluded the discussion by comparing such spaces to an agora, or the marketplace of an ancient city. "It's like going back to the old school," he said. "And I really like that."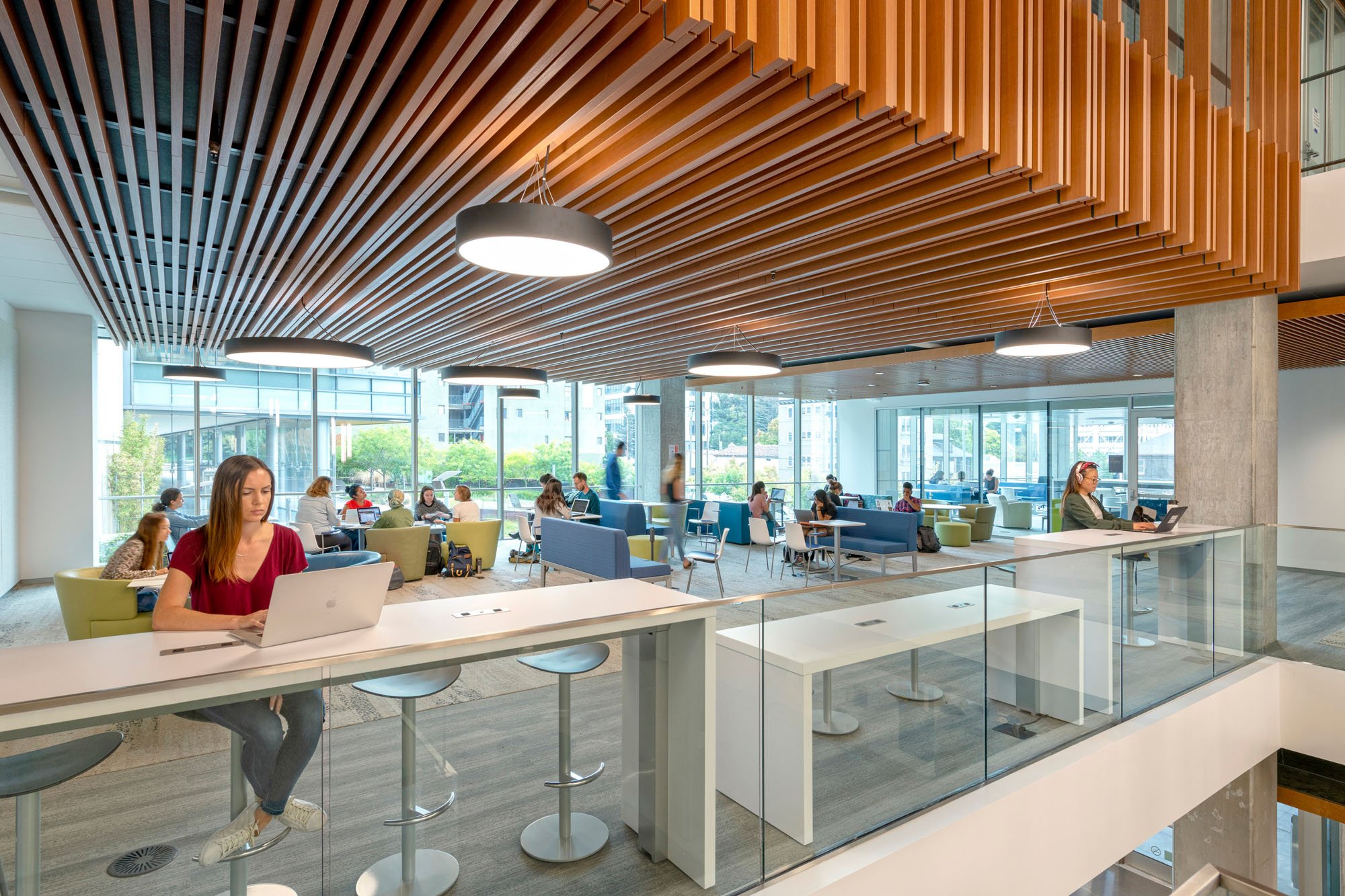 The Think Tank discussions were held on April 7, 14, and 21. The conversations were presented in partnership with Arden Studio, CertainTeed, Grohe, and Mecho.
Would you like to comment on this article? Send your thoughts to: [email protected]