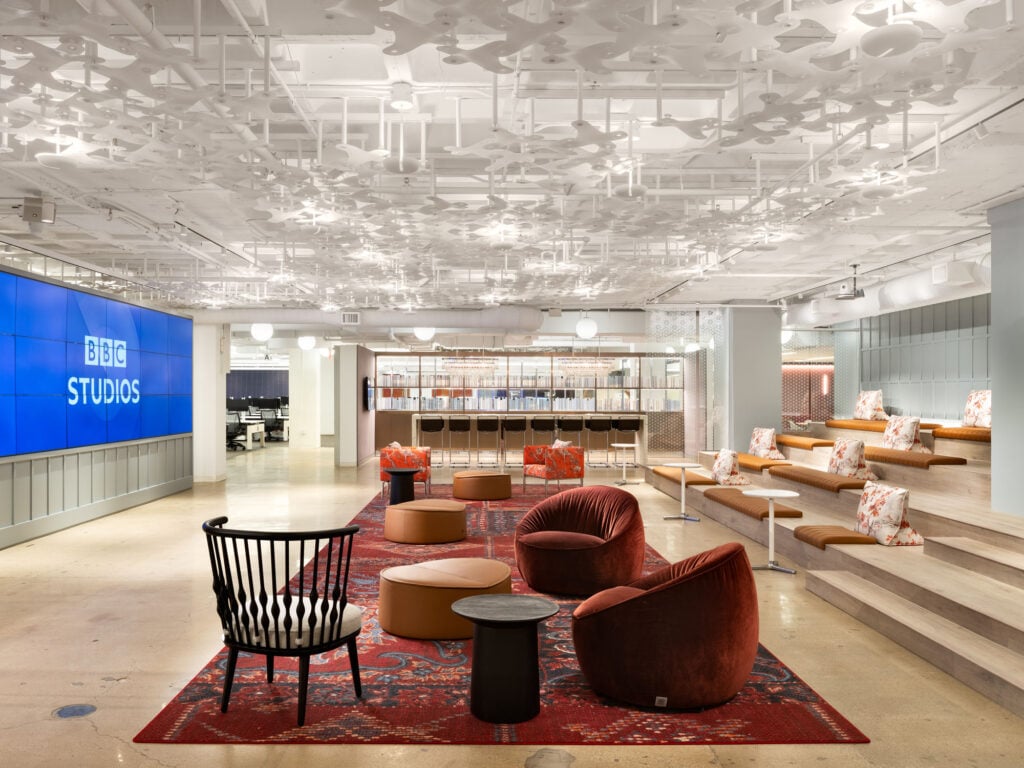 December 16, 2021
Third Spaces and the Future of Work
In a nutshell, parts of the home become the office, and parts of the office become the home. But how should this square footage actually be organized?
"It's about the way in which the amenity spaces are set up and how they're adjusted," said Kimberley Petredis, senior associate and director of residential interiors, FXCollaborative. "For example, some need complete silence and others like a small amount of noise in the background. Everything and everyone are related to everything and everyone else."
Rodriguez-Joglar put forth his idea of a dream project replete with third places—maybe even one large third place. It's a city within a city, he explained. "Ideally you have a setup where a developer builds a campus: one residential, the other office. There is a central park, childcare, coffee shops, a market, and medical offices. You live and work in the same 'city'—it's part of how people are thinking of the future."
But short of this utopia, the pandemic has made "collaborative spaces" in offices more difficult. Rodriguez-Joglar pointed to the technology challenge, making a conference room easy to use for all employees, from young tech-savvy staff to senior executives. "In the best case you could walk into the room with a simple app on your smartphone, and with a swipe bring up the needed technology, be it a television or a Zoom call. But it doesn't happen that way. This is one of the biggest struggles we have."
Petredis ended the session with a plea of sorts that designers of third spaces consider human health, both physical and mental. "We design for mental health. In some places cool light works, and in others warm light works. And if you're around materials that aren't off-gassing and destroying the earth, you are going to feel better."
The Think Tank discussions were held on October 7, 14, and 21. The conversations were presented in partnership with Arc-Com, LX Hausys, Versteel, GROHE, and Arden Studio.
Would you like to comment on this article? Send your thoughts to: [email protected]