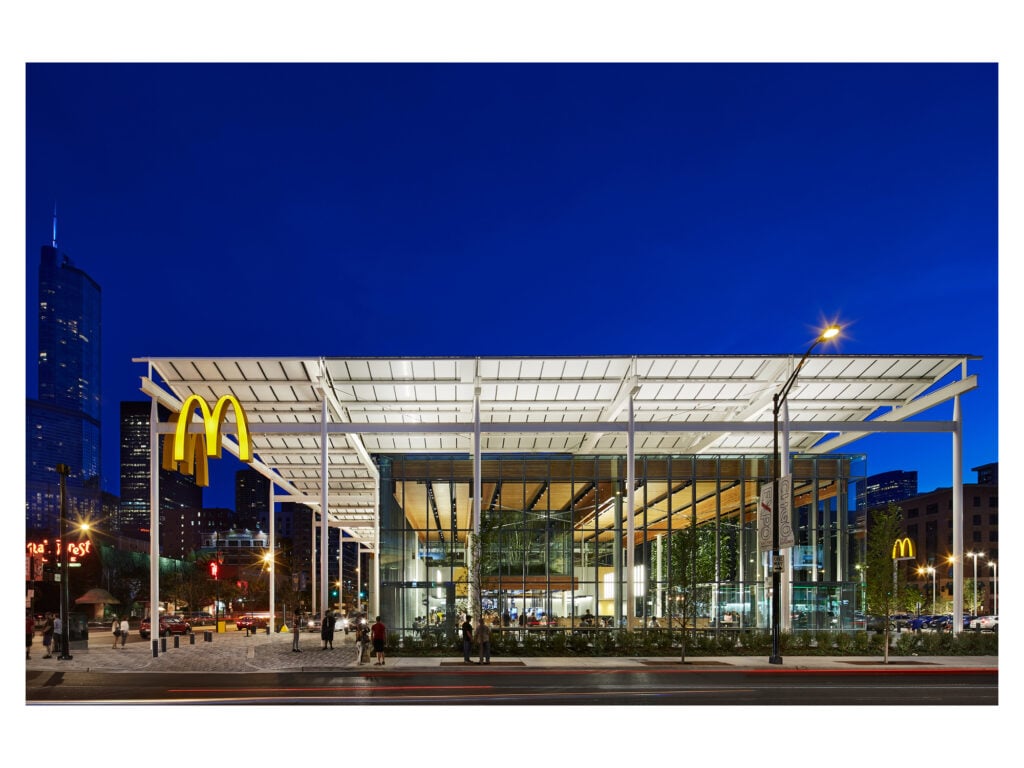 May 24, 2022
Three Hospitality Projects Set the Bar for Sustainable Service
The Metropolis Planet Positive Awards were established last year to recognize the incredible breadth of the Green Building movement and celebrate the projects and products that have a positive impact on people and planet.
What does that mean? To be Planet Positive, projects and products must go beyond addressing energy efficiency or a reduction in harmful chemicals. The winning projects make a holistic effort to do good in the world in the related fields of health, equity, and ecological regeneration. The hospitality winners, selected by Ingrid Spencer, executive director, AIA Austin, and Drew Shula, founder and CEO, Verdical Group, give back to community and environment, through material choices like CLT, and outreach methods like teaching customers about environmental stewardship.
Learn more and submit a project for the 2022 Planet Positive Awards here.
Midwest Hospitality
Ross Barney Architects, McDonald's Chicago Flagship (Top Winner)
McDonald's corporate commitment to sustainability is at the core of this new restaurant design. This is the first commercial project in Chicago to use a Cross Laminated Timber (CLT) structural system, among other sustainable features. The building achieved a LEED Platinum Certification.
In addition to the CLT structure, the project deploys a host of strategies including higher efficiency kitchen equipment and HVAC systems, photovoltaic panels for power, Solatubes to reduce the reliance on artificial light, and carbon cure cement which sequesters about 30,000 lbs of CO2.
Using location-specific sustainable strategies that can be applied to buildings across all scales, this LEED Platinum certified project serves as a learning lab for future projects within its typology. By creating a city oasis where people can eat, drink, and meet, it underscores an equitable experience for McDonald's customers from all backgrounds; celebrated through design excellence.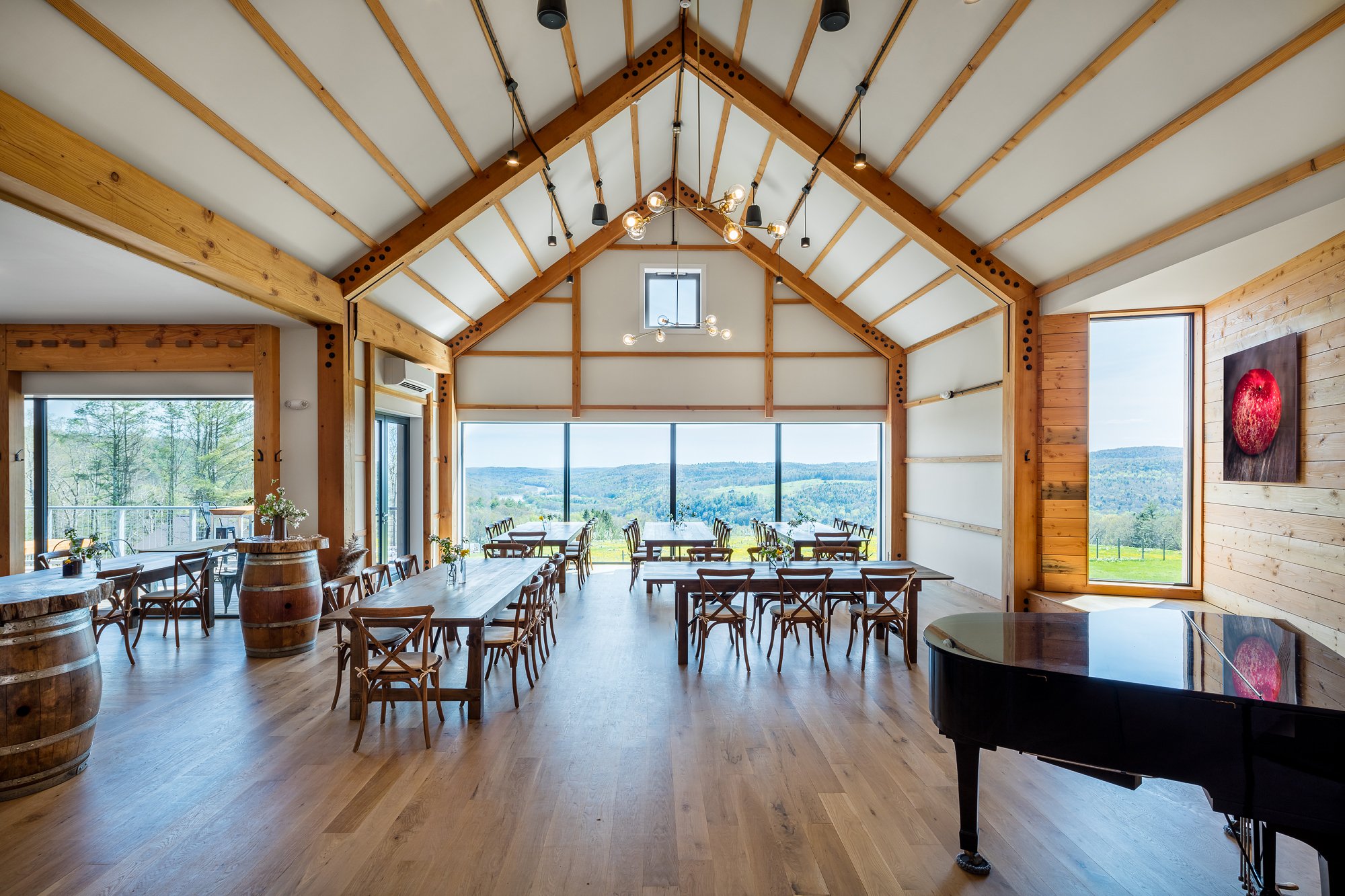 Northeast Hospitality
River Architects, Seminary Hill Orchard & Cidery, Callicoon, New York
This 9,300 square foot building is certified by the Passive House Institute US (PHIUS) and houses an organic hard cider production facility, tasting area, commercial kitchen, and event space. It is the world's first cidery constructed to Passive House Standards.
South Hospitality
Ross Barney Architects, McDonald's Global Flagship at Walt Disney World Resort, Lake Buena Vista, FL
This project aims to become the first Net Zero Energy quick service restaurant. Its EUI starting point is 35 percent lower than its predecessor's, and this is supplemented with on-site renewables. The architecture itself becomes a narrative tool, teaching visitors of all ages to be more dedicated environmental stewards.
Would you like to comment on this article? Send your thoughts to: [email protected]