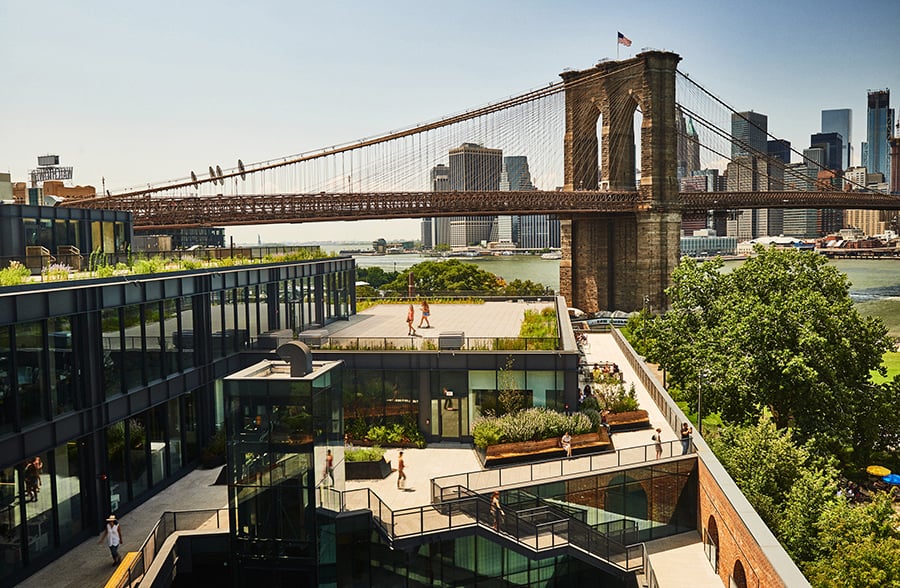 February 1, 2018
2018 Emerging Voices Award Winners Announced
The annual awards, organized by The Architectural League of New York, lauds rising North American firms and invites them to New York to deliver lectures.
---
Today, the Architectural League of New York named this year's eight Emerging Voices awardees:
The award, which began in 1982, is a juried competition that invites firms from Canada, the U.S., and Mexico to submit portfolios for consideration. "The work of each Emerging Voice represents the best of its kind," says the League in a press release, "and addresses larger issues within architecture, landscape, and the built environment." Past winners have included Steven Holl (1982), Deborah Berke (1993), Brad Cloepfil of Allied Works (1996), Jeanne Gang (2006) and Amale Andraos and Dan Wood of WORKac (2008). (Metropolis's vice president of design, Paul Makovsky, was on this year's jury.)
According to the League's program director Anne Rieselbach, "This year's group of winners are unified by the intensity of their social engagement, honoring and enriching place, fueled by hands on commitment to rethinking traditional approaches to design, materials, and construction."
---
More from Metropolis
---
Three of the awardees are based in Mexico. Fernanda Canales, a Mexico City native, has designed Reading Rooms—simple, inexpensive, and flexible community spaces that can be constructed by local neighborhood residents. Jesica Amescua and Mariana Ordóñez Grajales, who founded Comunal: Taller de Arquitectura in 2015, also focus on designing for low-income communities. Their recent projects include plans for a house in the Yucatán region that could be built for less than $10,000. Luis Aldrete of Guadalajara-based Estudio de Arquitectura has designed a wide range of cultural, residential, and hospitality projects using local workers and craftsmen in the construction process.
Ersela Kripa and Stephen Mueller's AGENCY have designed installations but also authored multiple investigations focusing on topics such as border security, the military, and urbanism. Stephanie Davidson and Georg Rafailidis of Davidson Rafailidis both teach at the University of Buffalo and have designed a range of residential, hospitality, and urban projects. David Seiter's Future Green Studio focuses on integrating architecture and landscape with a focus on fabrication, horticulture, and research; Seiter's 2016 book Spontaneous Urban Plants: Weeds in NYC emphasizes the environmental and aesthetic advantages of weeds.
Helen Leung and Elizabeth Timme's aptly-named Los Angeles–based LA-Más is a nonprofit urban design studio that works with underserved communities to advance equitable urban development. Lastly, Chris Baribeau, Josh Siebert, and Jason Wright's modus studio is based on the idea that "relevant and inspiring architecture can be sourced from simple, everyday experiences"; a recent project is a minimalist sculpture studio facility at the University of Arkansas designed in collaboration with Kansas City–based firm el dorado inc.
The Emerging Voices lecture series begins on March 1st with Chris Baribeau of and modus studio and David Seiter of Future Green Studio. Click here to learn more.
You may also enjoy "Can the Design of L.A.'s New Juvenile Detention Facility Change the Future of Youth Incarceration?"