June 5, 2023
The 2023 Conscious Design Awards Celebrate Creativity with Purpose
The 2023 Conscious Design Award Winners: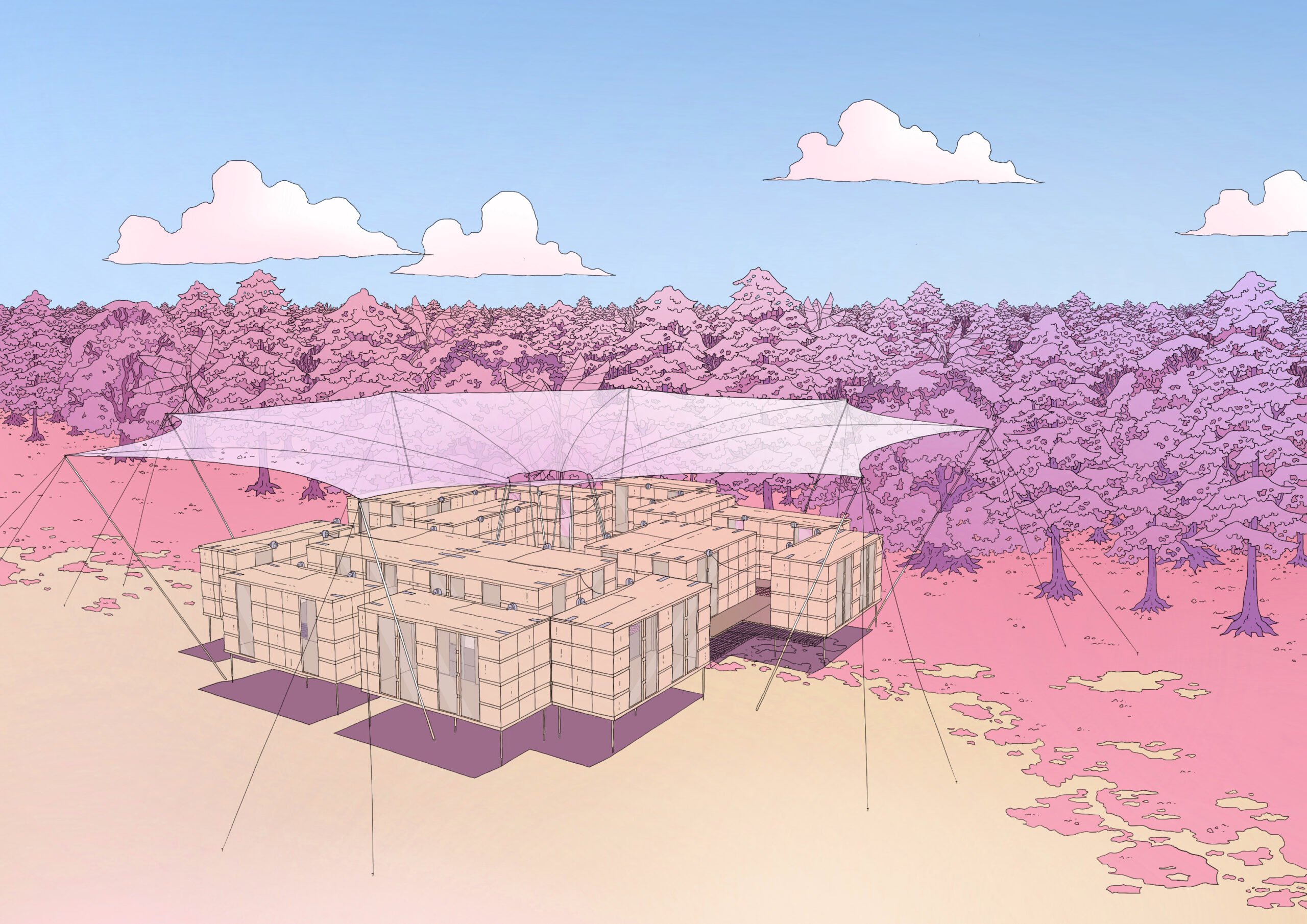 Best Conscious Design
Refazenda : A reforestation mission
by Fanny Servolle, École Camondo
In Fanny Servolle's proposed project for sociologist Evando Matos, the Brazilian Atlantic coast's decimated forests find hope. Interdisciplinary teams of researchers and artists would temporarily reside in lightweight, reversible, and budget-friendly structures. Inspired by futuristic pop culture and grassroots movements, this endeavor aims to rectify past mistakes and restore the bond between humans and nature. With a focus on sustainability and resilience, it envisions a brighter future where the land heals and we learn from our errors.
Best Concept and Design
Picking the Forest
by Blanche Mijonnet, École Camondo
In the serene forests of France, near the Alps and the chartreuse mountains, designer Blanche Mijonnet explores the meaning of her craft amidst the natural context. Inspired by the harmony between people and nature, she imagines a cabin to honor the forest harvesters and preserve their traditions. Made of pine wood and natural branches, the cabin seamlessly blends into the landscape, leaving no trace. The interior is divided into a night area for rest and dreaming, and a day area for work and cooking. With integrated nets for drying herbs and mushrooms, the cabin provides a peaceful sanctuary. This project celebrates simplicity and invites us to appreciate the beauty of living in harmony with nature.
Ready to Implement
No More, No Less
Garance Corteville, ENSAAMA
This project explores sustainable culinary practices for a desirable future. By reevaluating our current habits and challenging consumerism, it aims to create hybrid designs that blend tradition and innovation. Focusing on degrowth and frugality, the project seeks to transform the kitchen space by offering a limited set of essential tools adaptable to all cuisines. Embracing the principles of Wabi-Sabi and kintsugi, it aims to generate new pleasures while integrating the progress of our time in a virtuous manner. The project's goal is to foster a desirable rusticity, reconnecting with our cultural and rural origins.
Sustainable Solution
Color Kartel
Flavia Carneade, IED Madrid
Color Kartel is a revolutionary solution to the environmental issue of plastic markers ending up in landfills. Its eco-friendly design incorporates naturally colored scented organic wax for the container, hemp fiber and home-compostable bioplastic film for the tip and cartridge, and natural pigments for the ink. The marker's unique design allows users to write with it like a crayon, and afterwards, the cartridge can be composted while the container transforms into a scented candle. By empowering users to take ownership of sustainability and promoting conscious design, Color Kartel serves as a catalyst for positive change and encourages eco-friendly consumption.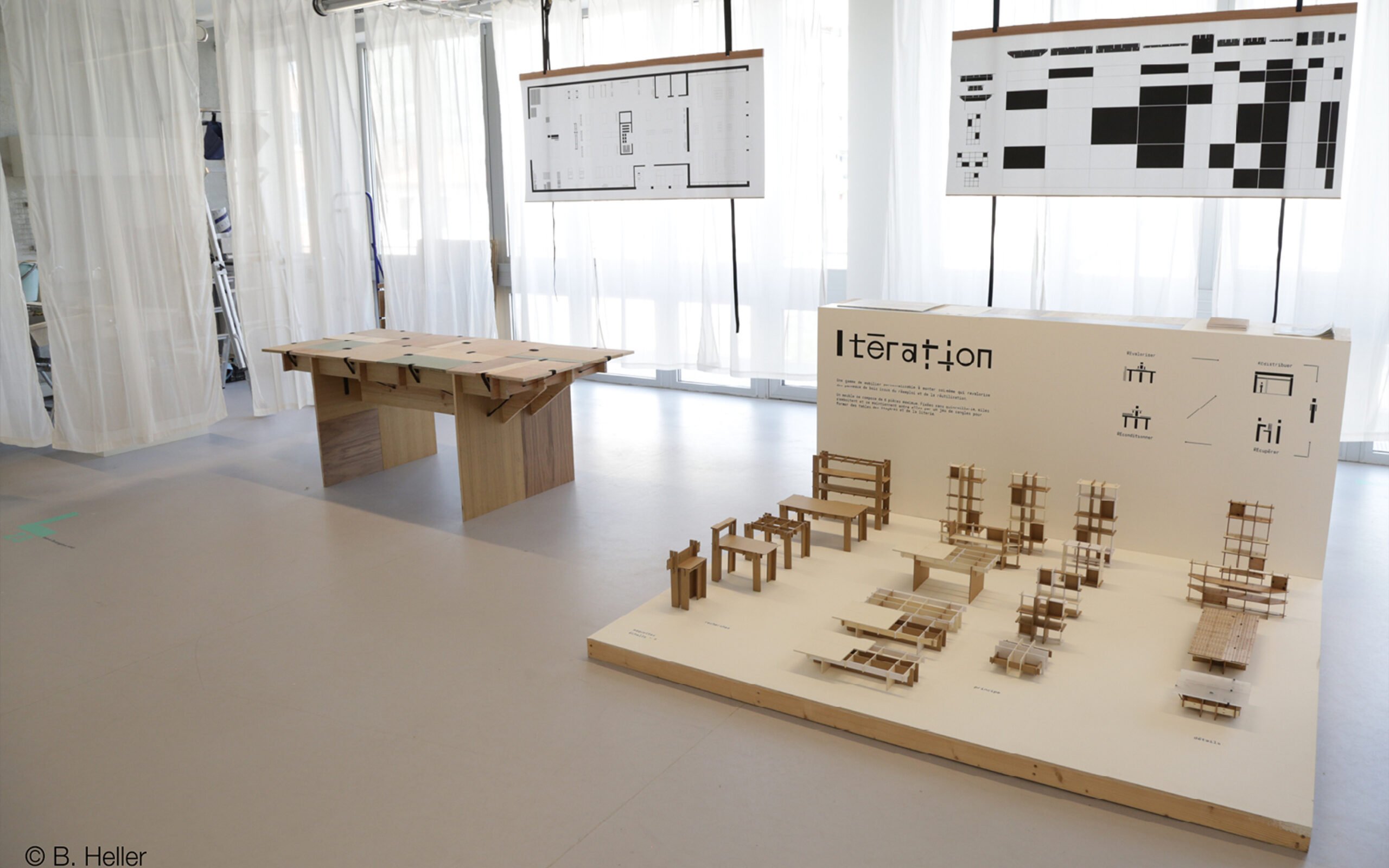 Honorable Mention
Iteration
Valérie Douangphrachandr, École Camondo
This furniture range embraces sustainable practices by upcycling wood panel off-cuts and utilizing transformed materials. Manufactured locally in small series within a training and reintegration workshop, it promotes awareness of responsible resource management. The pieces are cleverly assembled using straps instead of hardware, allowing for customizable compositions with a unique do-it-yourself kit. Tables, shelves, and beds are exclusively available for rent to control the product cycle, enabling returns or exchanges. The elements undergo reconditioning to extend their lifespan and provide a fresh start.
Honorable Mention
Caniculaire Kit
Axel Mariotte, ENSCI
As heatwaves become more intense, many homes are ill-prepared to handle them. This project envisions a publicly-funded kit that equips vulnerable individuals with the tools and knowledge needed to optimize their home's microclimate. By empowering residents to take action, it aims to better protect them during heatwaves. The kit serves as a valuable resource, spreading awareness and helping people make their homes more resilient in the face of extreme heat.