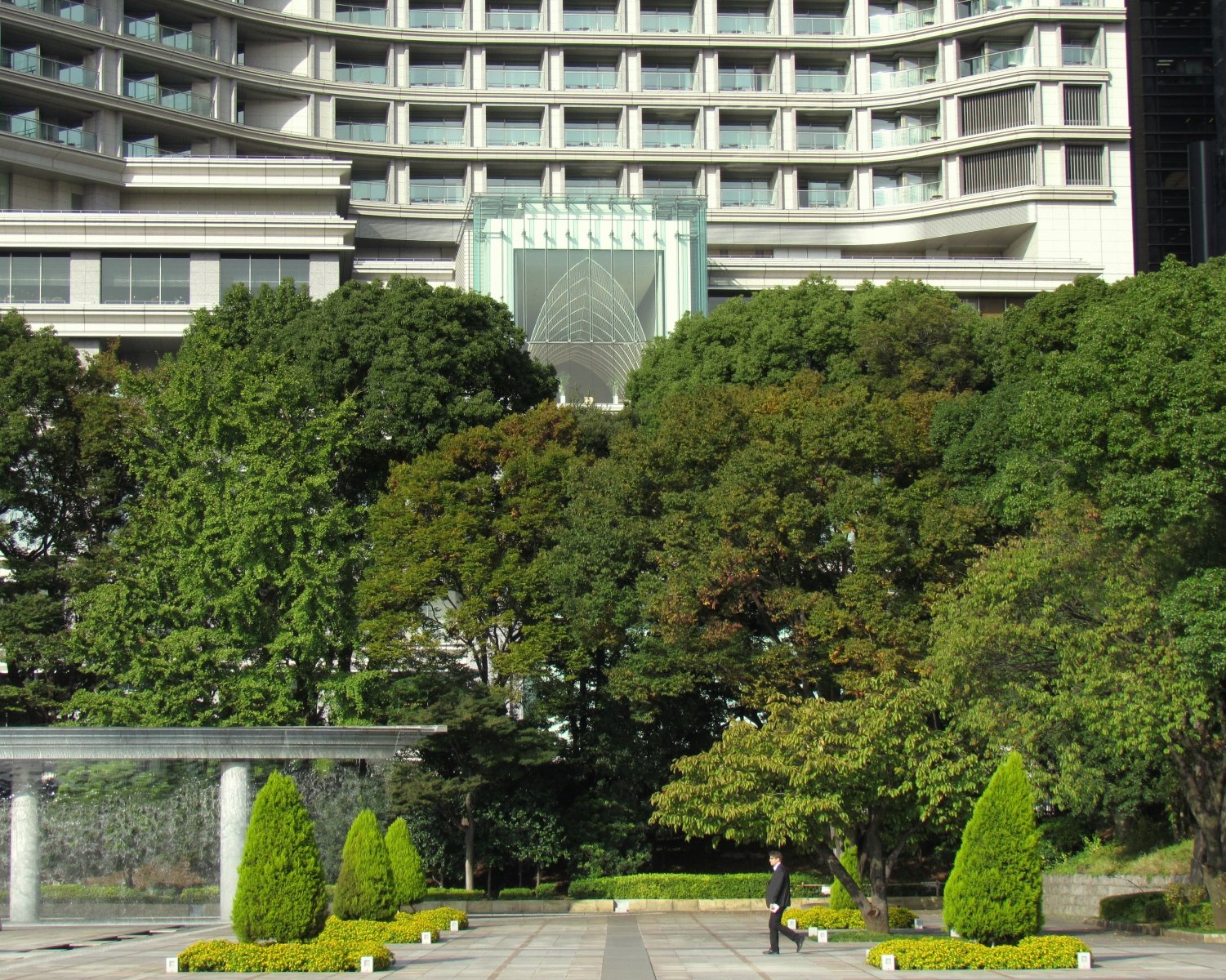 July 11, 2014
A Tokyo Wedding Chapel Marries Western Tradition to Eastern Aesthetics
The fifth-floor chapel at the Palace Hotel Tokyo broadcasts your nuptials to the entire city.
In the last decade, it has become fashionable in Asia to have Christian wedding ceremonies, complete with lacey regalia, string courtets playing Vivaldi, and even Western officiants. The romantic appeal of the fairy tale-bridal dream has fueled a booming industry. Wedding chapels can now be found in all major hotels, from Guangzhou to Tokyo, and function as an important part of the hospitality business. Their design often embraces pastiche and excess, with an eclectic mix of religious imagery and attendant architectural symbols.
But designer Yuji Hirata has found a rather more elegant synthesis that combines this Western tradition and the delicate, disciplined Japanese aesthetic sensibility. Located on the 5th floor of the luxurious Palace Hotel Tokyo, Hirata's chapel slightly protrudes out from the hotel's main façade, hovering high above Hybiya Park and its gardens. Through the trees passersby can make out the cubic glass enclosure that frames the chapel's thin, tubular structure. The fragile, gossamer-thin archway is a stark contrast within the heavier hotel façade it is inserted into.
---
More from Metropolis
---
Assembled in situ by hand, the structure weaves together white metal rods to form a veiled room-within-a-room. The chapel's large glazed wall establishes a very clear connection to the city. (There's never any doubt that you are in Tokyo.) The spacing between the rods lets light filter through it gently, as if sunlight through tree branches. The natural materials, light wood used for flooring and seating, gives the space an extra warmth.
Hirata, an interior designer at Nomura, says he wanted the design to reflect the feeling of shelter and of protection. The result is a soothing and peaceful setting particularly apt for a wedding ceremony. Commenting on how well the project meshes one cultural heritage into another country's tradition, Hirata sums up the project's concept: "The Western sense of beauty is like addition, whereas the Japanese sense of beauty is deduction—it reveals the true beauty after eliminating all extras and unnecessary elements."
---
Paul Clemence is an award-winning photographer whose work is part of many collections, including the Mies van der Rohe Archives. He exhibits both in the U.S. and on the international fine art circuit, from classic B&W prints to large-scale photo installations. A published author, his work can also be seen in major design and lifestyle publications.