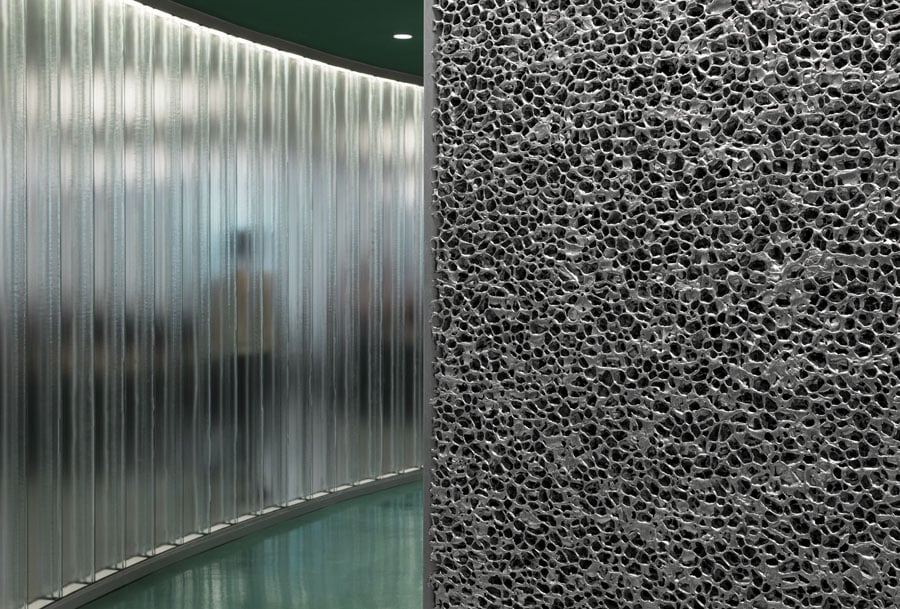 July 22, 2020
At this Outer Space–Inspired Office, Work Stations Go Into Orbit
ACDF's new workplace for FlightHub sets teams at the perimeter of the round, color-blocked interior.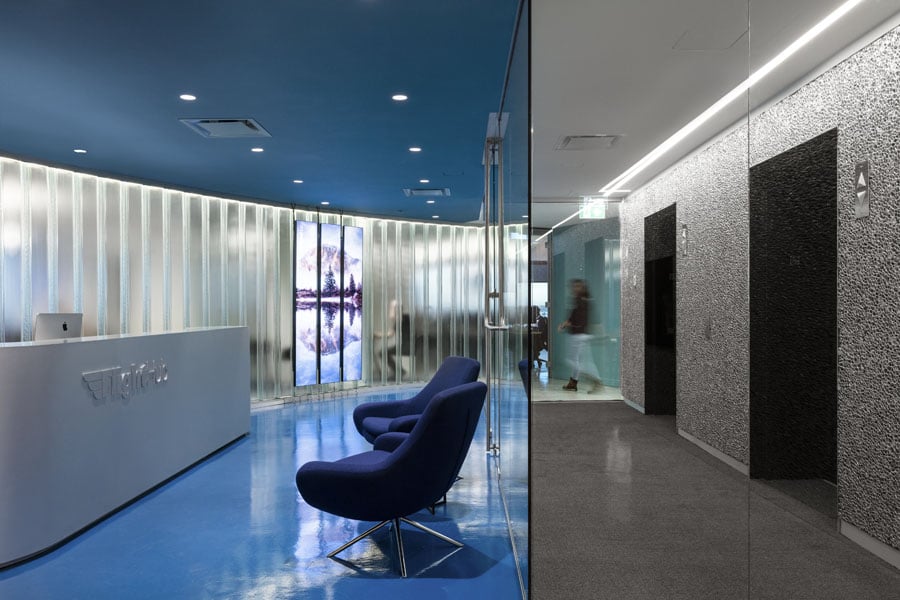 Travel agency FlightHub's Montreal location could have been an unremarkable office in a nondescript neighborhood near the airport, were it not for a clever intervention by ACDF Architecture. To contend with the building's unusual octagonal floor plan, the architects created a central hub of activity surrounded by a ring of desk and meeting areas, forming a circular workplace.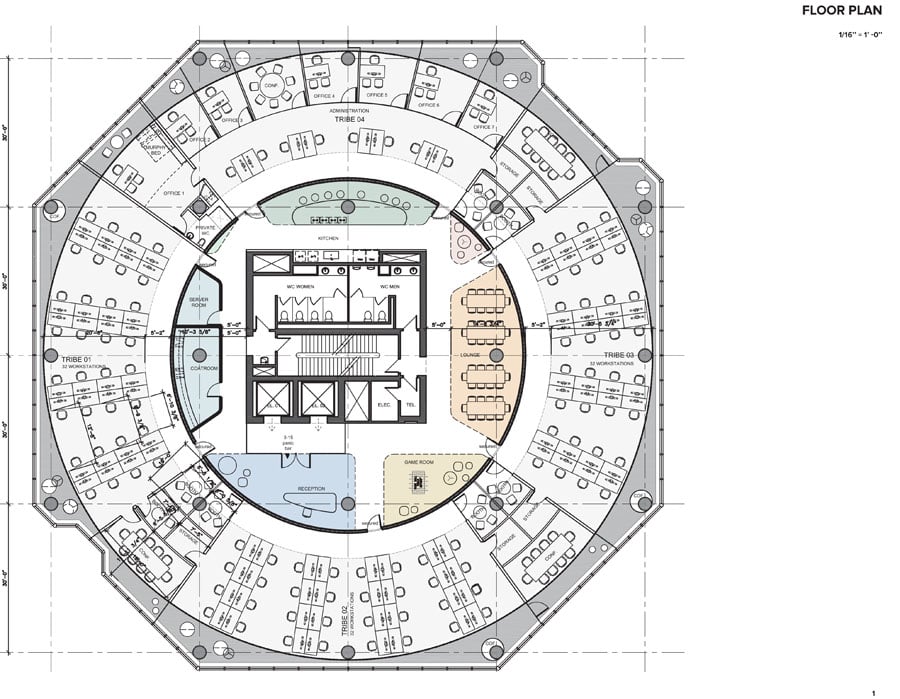 Staffers work in four insular departments, or "tribes," which all require their own spaces. The appearance of so many internal walls in an octagonal space could have been inelegant, but ACDF proposed the creation of a round core surrounded by radial workspaces. "It is the shape of the earth," explains architect Joan Renaud, partner at the Montreal-based firm. "The client was interested in this idea of an interactive core, with different islands of color and function."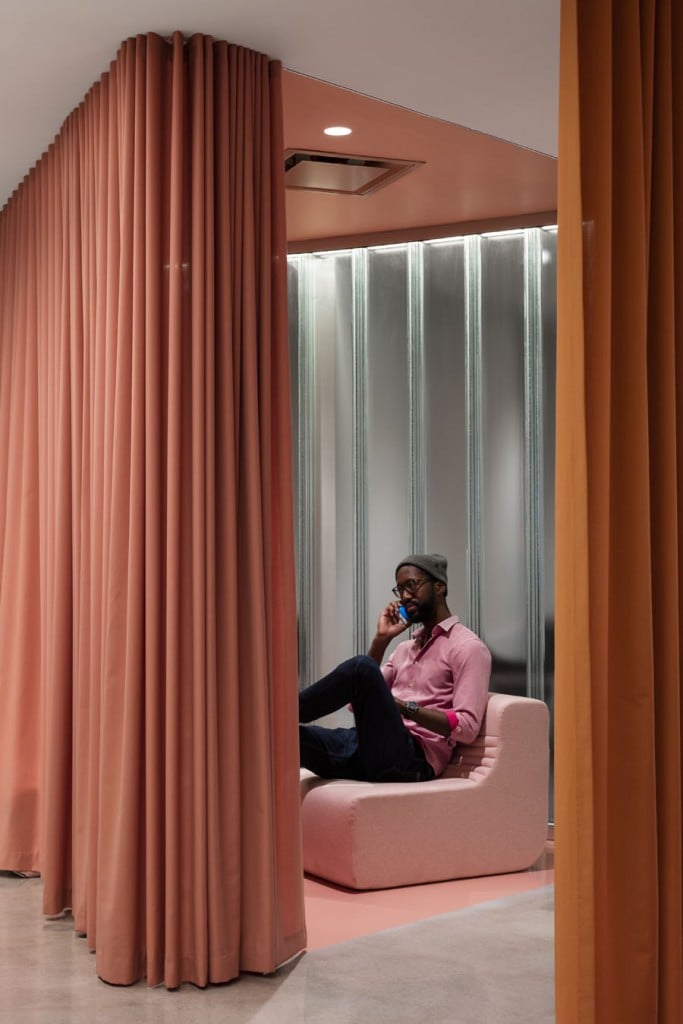 The central area is wrapped in aluminum foam, an eco-friendly, sound-buffering, and locally manufactured product whose lightweight quality nods to the vibrant Montreal aerospace industry. These futuristic silver and glass touches are complemented and softened by the color scheme. "The colors are inspired by the Kármán line," says Renaud, referring to the boundary between Earth's atmosphere and outer space.
---
More from Metropolis
---
Renaud believes FlightHub is well suited to adapt to new norms, citing the circular paths and emphasizing that workstations are already adequately spread out. So while the future of the office—not to mention air travel—is still in question amid the fast-changing requirements of a socially distanced world, this office seems primed for a safe return.
You may also enjoy "'Interiors for a Virginia Tech Company's New Office Visually Interpret the Cloud."
Would you like to comment on this article? Send your thoughts to: [email protected]
---
Register here for Metropolis Webinars
Connect with experts and design leaders on the most important conversations of the day.