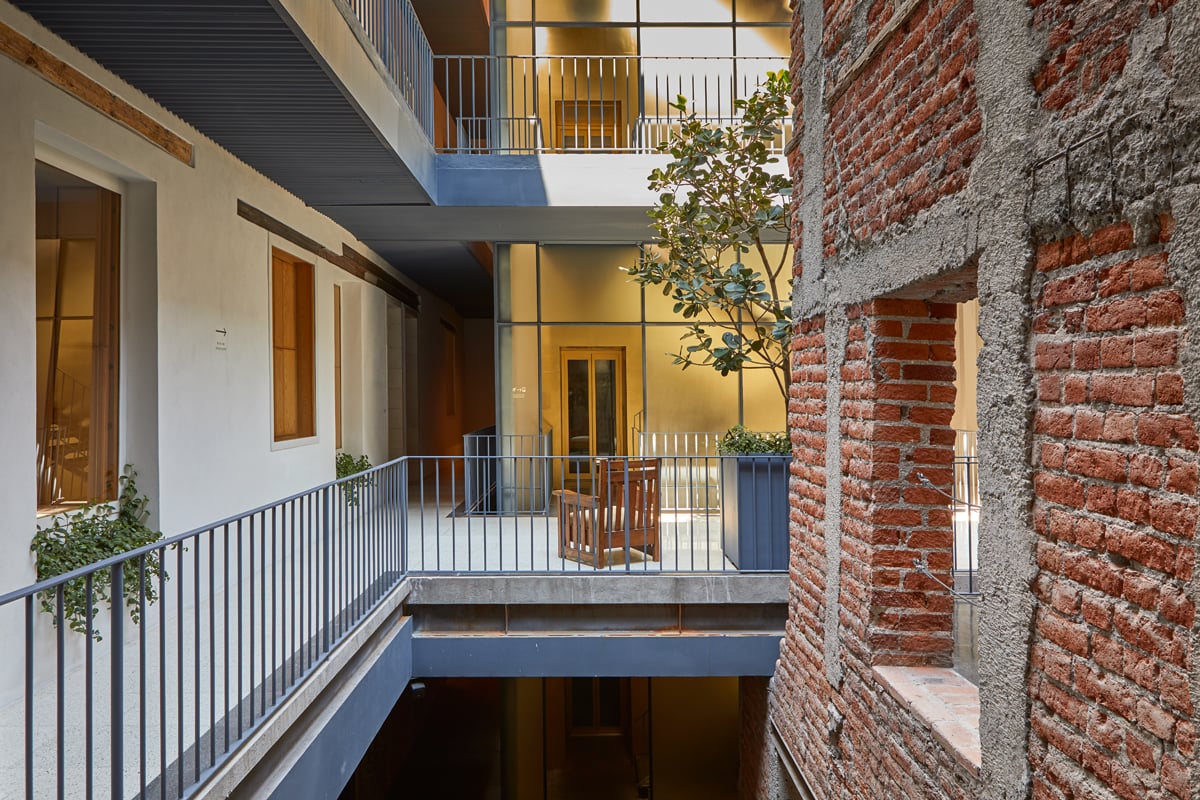 January 7, 2021
A Reuse Renaissance Continues to Reshape Mexico City
Two projects in the Mexican capital show how adaptive reuse can itself adapt to social, economic, and spatial circumstances.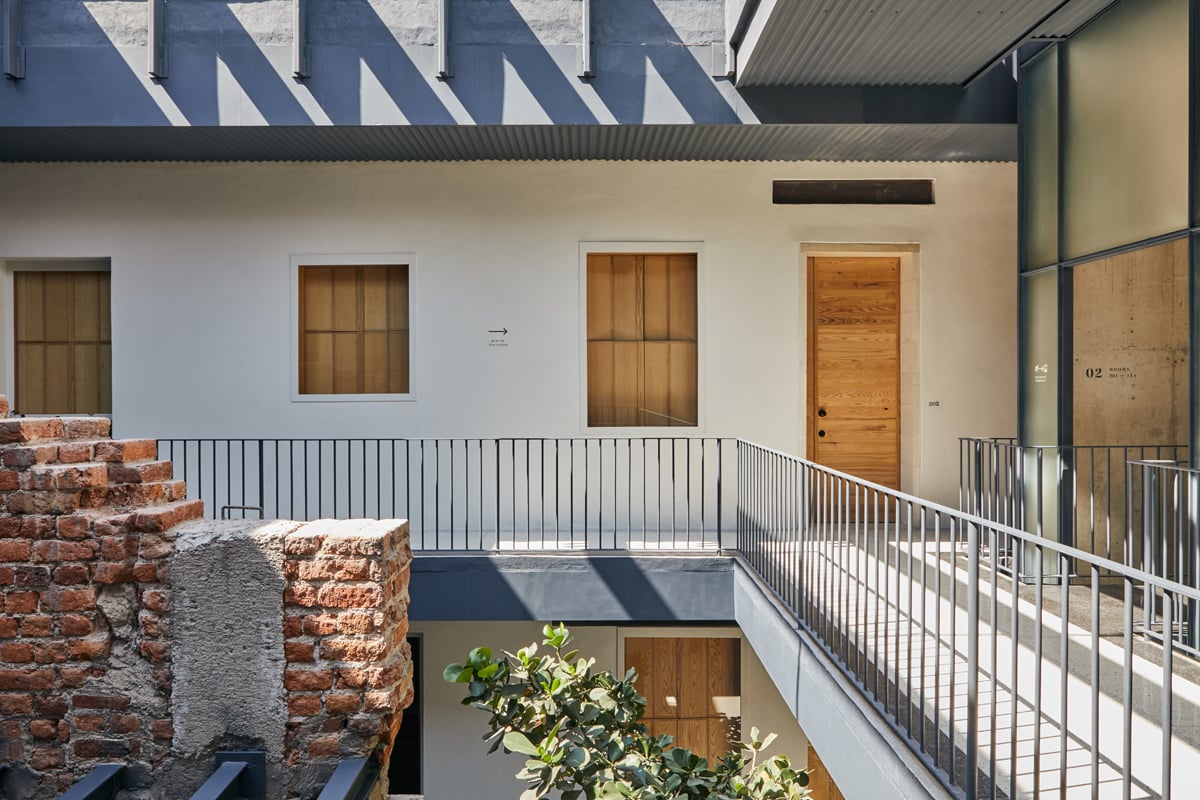 The practice of converting aging buildings for different, more timely functions isn't new in Mexico City. As in other global capitals, the shift from manufacturing to service industries and evolving demographic patterns have produced a growing stock of abandoned or under-occupied structures, many with great potential. Coinciding with it is the need for spaces that fit the changing dynamics of today's urban economies and that accommodate models of living and working, which didn't exist a few decades ago—or not in the neighborhoods where they have rapidly emerged recently.
Some standout instances of adaptive reuse throughout the megalopolis include a former cinema that is now one of the city's best bookstores (Centro Cultural Bella Época, refurbished for its current purpose by architect Teodoro González de León); a former record shop housing a leading art gallery (OMR, designed by Max von Werz, Mateo Riestra, and José Arnaud-Bello); and a disused railway power station that serves as the Biblioteca Vasconcelos's majestic greenhouse, by Alberto Kalach.
The past year has been no less traumatic for Mexico and its capital than for the rest of the world. This makes it all the more notable that two of the most promising examples of intelligent rehabilitation in Mexico City quietly opened amid the pandemic's concurrent stillstand and turmoil.
---
More from Metropolis
---
The first, at 20 Calle Guatemala, is for Habita, a hospitality group that first ventured into the city's historic center ("Centro") in 2012. Its new venture, named Círculo Mexicano, is also an upscale boutique hotel, but represents a bolder move. By repurposing a 19th-century building directly behind one of the largest and oldest cathedrals on the American continent, it hopes affluent travelers will find the area—known for ramshackle little stores selling used books and religious objects—as appealing as Centro's more conventionally commercial western portion.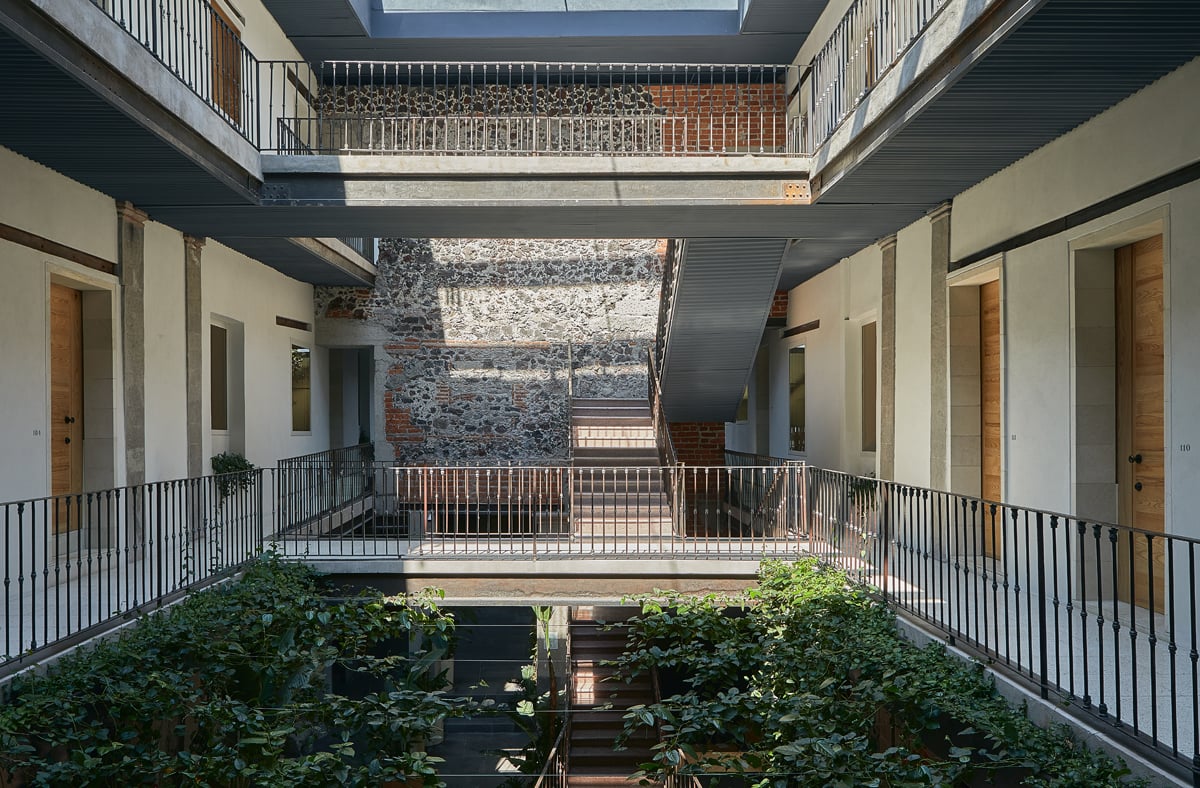 The gamble extends to Círculo Mexicano's sensitive architectural conversion scheme, led by architects Jorge Ambrosi and Gabriela Etchegaray of Ambrosi Etchegaray, whose aesthetics can best be described as an ultra-refined hostel. It's a fitting concept: When the project started in 2016, the structure, which was built in a traditional working-class housing typology, was dilapidated. Indeed, it had never been a great building—its inclusion on the government's register of protected structures is mainly due to its proximity to major historic sites, including remnants of an Aztec ceremonial center are a few doors down.
But given free rein by Habita and free of a predetermined preserve/demolish/add ratio, the architects took cues from the site's ecclesiastical links—officially, the building still belongs to the cathedral—to question what luxury could mean at this moment in time. (Authorities only required the original facade and general layout remain readable and that a massive intersecting wall between two patios be saved.) Their answer, it seems, has to do with communal notions of silence, privacy, unmediated contact with the elements, and a texturally rich austerity. The choices, as 2020 showed, were prescient: The firm's hushed high-end utilitarianism certainly feels like a rare and safe respite.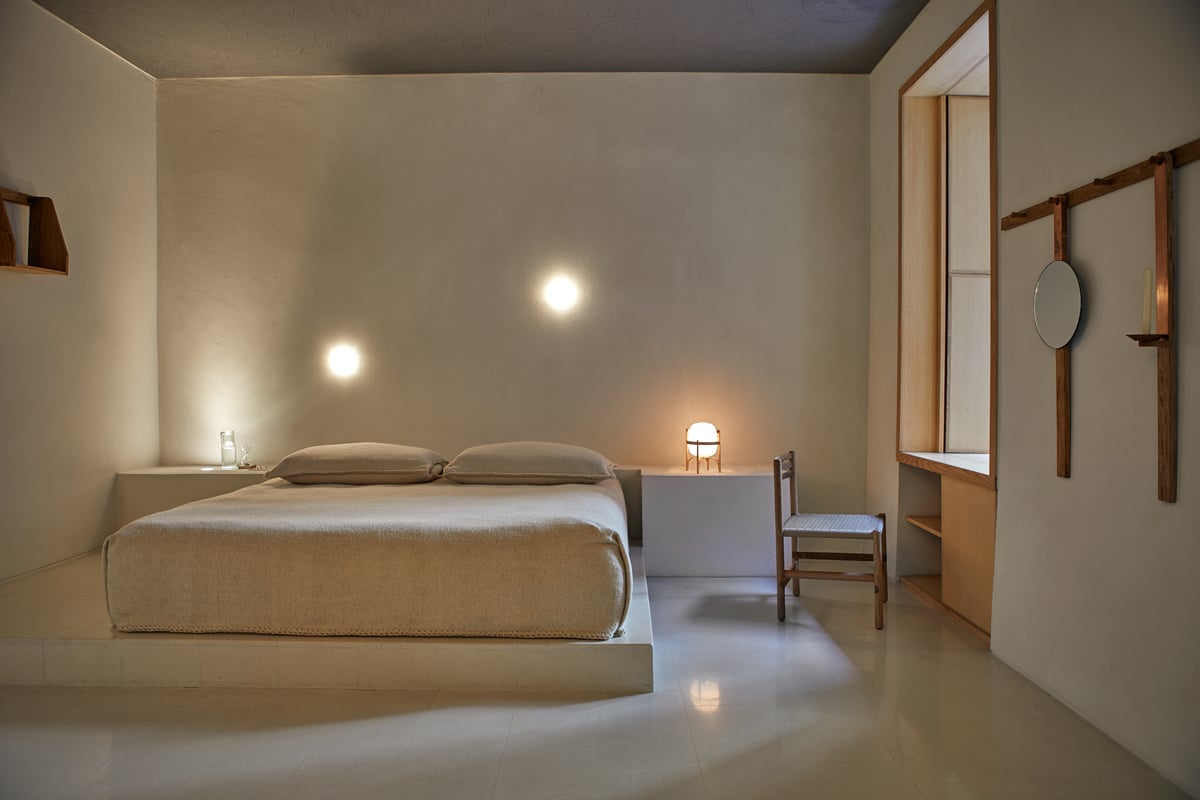 The pared-down Gesamtplan straddles openness and exclusivity, with two large, preserved patios that function as a kind of inviting bazaar on street level but are reserved for guests on upper floors. Instead of filling the space with generic signifiers of taste, the architects let the newly rehabilitated building do the talking, revealing scars and beams while strategically inserting new elements, such as private internal "mini-patios" covered in pale Cantera stone from Puebla.
Still, what makes the reborn 20 Guatemala fascinating is the collaboration between a number of young design firms working in different mediums, including glass, landscape, graphics, textile, and lighting. The joint effort is evident in every nook, surface, and detail of the hotel, making it a vibrant showcase of a new wave of Mexican design that—far from folklore stereotypes—proposes current and original solutions that are universal in outlook yet tailored to specific local conditions.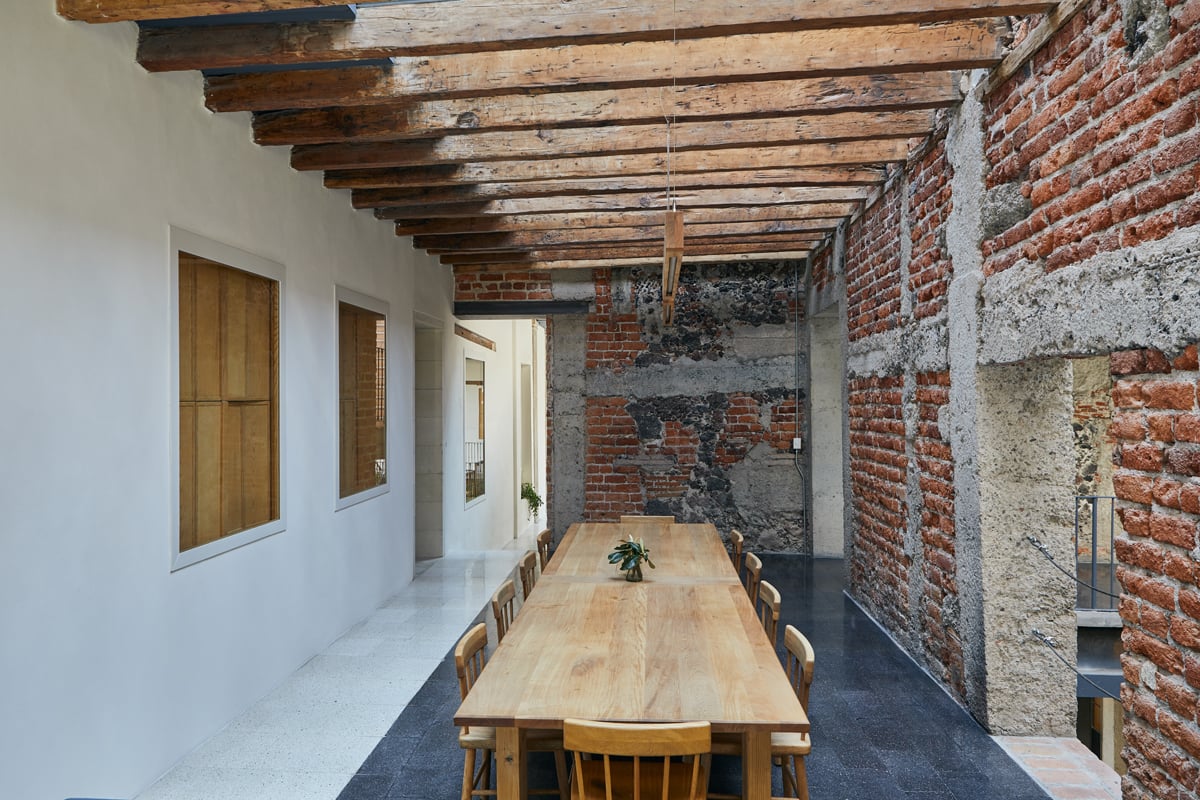 While Círculo Mexicano's impact remains to be seen, just a few miles southwest the effects of another, more ambitious conversion can already be felt: La Laguna, an old textile factory that is slowly morphing into a dynamic co-production hive for design-driven businesses.
The project—led by architecture firm Productora, also one of La Laguna's anchor tenants—is in Colonia Doctores, a historically working-class neighborhood with a strong local identity. Given its location between Centro and trendy Colonia Roma, the question hasn't been whether La Doctores will be gentrified, but rather how much of its character will be lost in the process. Mostly, the local population has resisted, trying to spare their barrio the worst aspects of its neighbor's ruthless makeover from rundown bohemian enclave to hotspot for tourists and upwardly mobile professionals.
Covering half of a large city block, La Laguna fully functions while still being in progress, a state it will foreseeably remain in at least through late 2021. Among the 19 creative companies and individuals that already run offices, showrooms, ateliers, and production facilities throughout the complex are wood specialist La Metropolitana (responsible for the Shaker-inspired furniture at Círculo Mexicano as well as the chairs, tables, and sideboards at some of the city's leading eateries), sustainability-focused coffee roaster Buna, and architect and SCI-Arc professor Francisco Pardo. Other tenants haven't moved in yet are helping shape the project as it moves along. Indeed, it's the gradual, reactive, and open-ended way the hub is coming together that makes it an interesting case study for how adaptive reuse may proceed in Mexico City.
La Laguna's other compelling factor is its requirement that prospective tenants have a positive social effect beyond the former factory's walls, whether through public programming, educational initiatives, or other forms of outreach. Since it is not open to the public, this gives its internal ecosystem a more outward-facing vocation.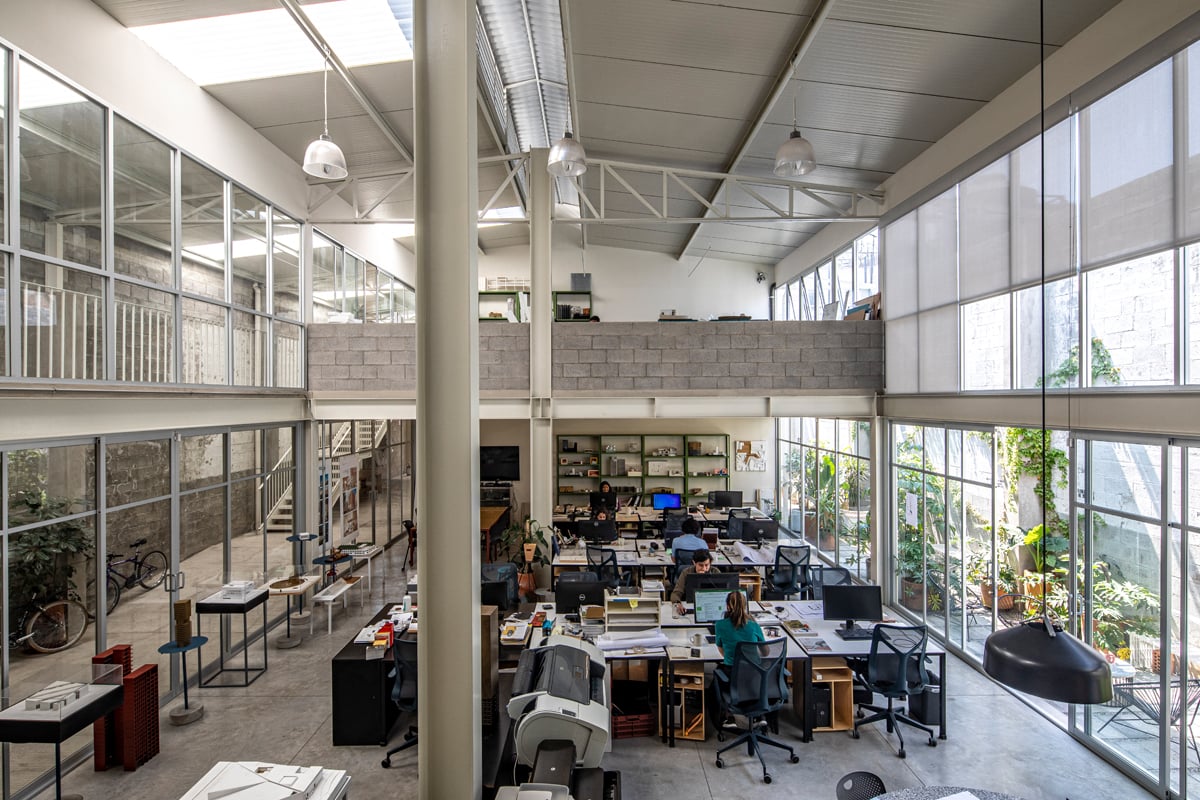 La Laguna's new, socially responsible chapter is the brainchild of Alberto Kritzler, whose family has owned the building since the 1930s. Kritzler started redeveloping it in 2014, and says his aim is to bring manufacturing back to an area where it once played a dominant role and allow the new tenants to produce their wares closer to the neighborhoods where they are often sold.
With such high-minded intentions, a place that has long played an active role in the local fabric—the factory was a lifeline for neighbors during water shortages following a major earthquake in 1985—now has the potential to again be a nurturing agent in La Doctores.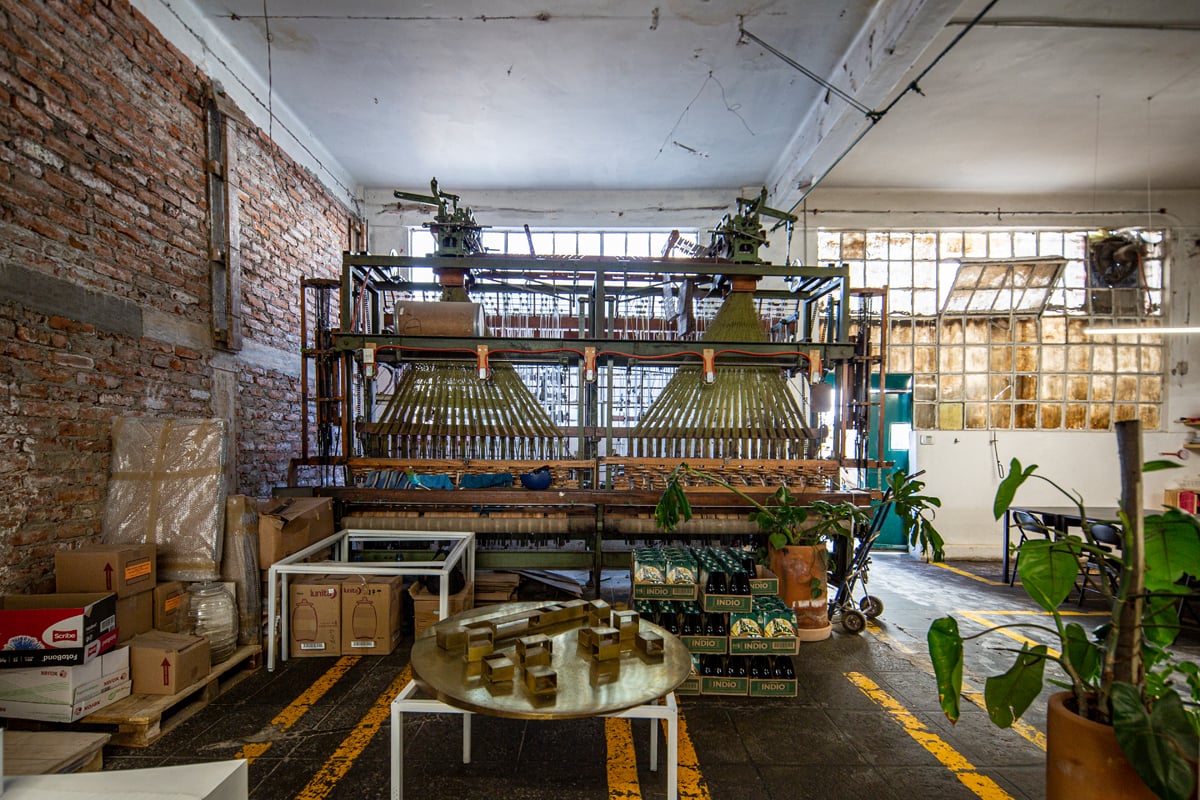 Efforts to engage local residents are still being developed, but there are promising signs that La Laguna will live up to its mission: One is the presence of no-waste cooking school Gastromotiva—part of a Brazil-based enterprise which uses food to help marginalized communities—and another, the mid-pandemic launch by La Metropolitana of an online platform selling small items with proceeds benefiting the homeless.
As for the master plan going forward, Productora intends to preserve much of the existing structure, not surprising considering its generous, light-flooded floorplans. Instead of splashy additions, interventions are minimal but effective: patios are being uncovered, circulation is rethought to enhance interactions, and roofs will be leveraged with flexible, temporary structures (for which it's easier to obtain city permits.)
While different in scope, vision, and purpose, Círculo Mexicano and La Laguna encapsulate—each within its own idiosyncratic context and both through intelligent design decisions—the challenges and opportunities for the creative rehabilitation of disused space in the Mexican capital.
You may also enjoy "BKSK Architect's Tammany Hall Restoration Draws on Lenape Symbolism."
Would you like to comment on this article? Send your thoughts to: [email protected]
---
Register here for Metropolis's Think Tank Thursdays and hear what leading firms across North America are thinking and working on today.