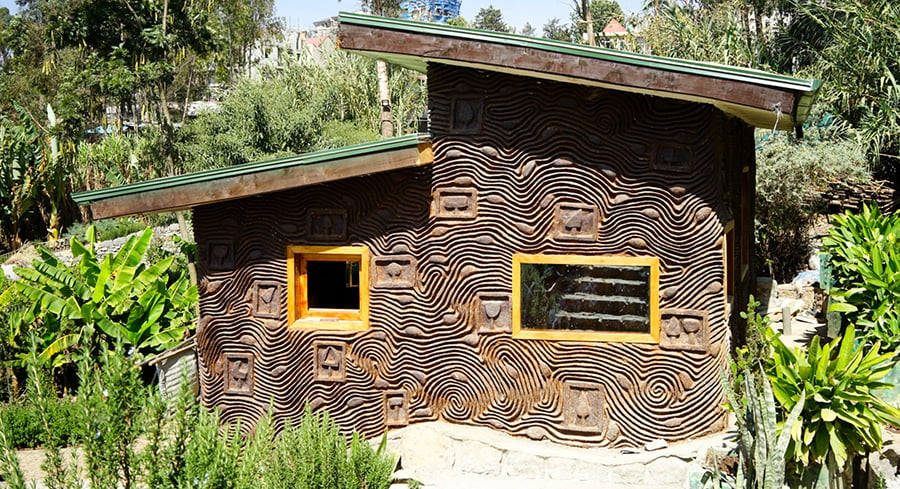 January 22, 2019
Addis Ababa's First Contemporary Art Museum Aims to Revive a Local Architectural Tradition
The Zoma Museum, which features wattle and daub construction, is a collaboration between curator Meskerem Assegued and artist Elias Sime.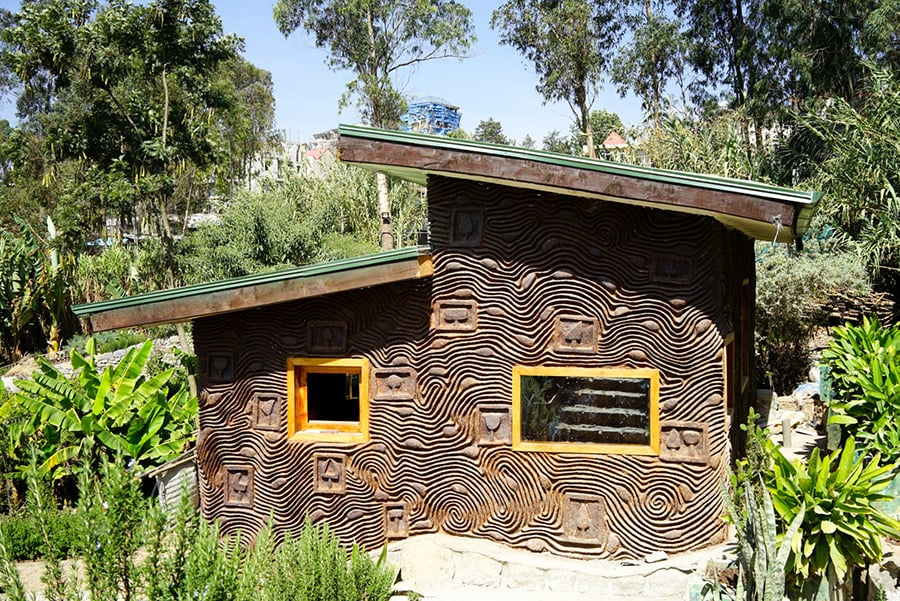 ---
Skyscrapers, shopping malls, and residential developments are rising all over Addis Ababa, Ethiopia's booming capital. Tons of concrete are poured every day across hundreds of construction sites, all thanks to a rapidly-growing population currently estimated to be between 3.4 and 5 million people. That number is on track to double in the next 10 to 15 years. Fueled by foreign investment, mostly from China, this major African city is changing skin and embracing imported architecture and urbanism.
Rapid development often comes with striking urban contradictions. In Addis Ababa, one can easily stumble into a herd of goats in the middle of a major thoroughfare or see informal settlements right next to gleaming glass towers.
But a soon-to-open place in this African capital defies the dominance of reinforced concrete and challenges the inevitable loss of architectural heritage that rapid development often brings. The Zoma Museum, formerly known as the Zoma Contemporary Art Center, is a contemporary art museum—the only one in the capital—built with wattle and daub. Its design is inspired by traditional Ethiopian construction techniques, albeit expressed through a modern interpretation.
---
More from Metropolis
---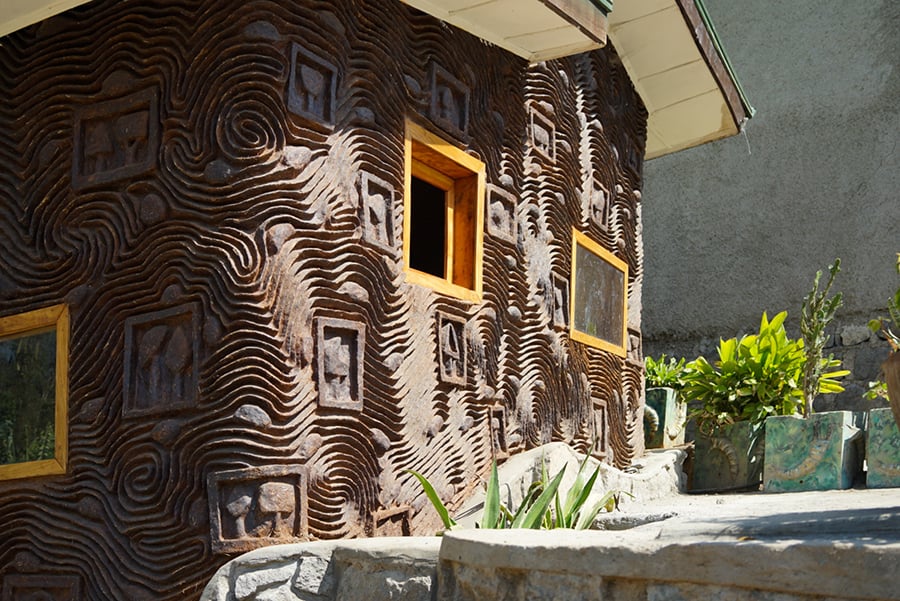 ---
Metropolis spoke with curator Meskerem Assegued, who cofounded the Zoma Museum with artist Elias Sime: "In 1994, I traveled throughout Ethiopia. What impressed me the most were the stone houses with mud mortar and their flat earth and stone roofs. When I asked the people living in them, they often told me that the house belonged to their great, great grandparents." However, she says, "none of them knew the builders or exactly when they were built. The fact that they were still functional after hundreds of years, withstanding weathering, impressed me. I then thought about building a museum using the same construction technique."
The museum—now more than 20 years in the making—occupies two acres of land in Addis Ababa's Mekanisa neighborhood. Compared to the brimming city beyond, the Zoma is a green oasis, an architectural statement opposing the idea that modernity and development come solely in large-scale concrete forms.
---
The compound is designed to be environmentally sustainable. Rainwater is collected for reuse and the polluted streams flowing on the museum grounds are treated by sunlight, plants, and sediment filters—all located within a series of small pools—before joining the Akaki River. A biogas system will help power the museum: manure, taken from animals on the museum compound, decomposes in an underground chamber that sends gases to a generator. (The leftovers are used as fertilizer.) Most of the project's surface paving is made from salvaged wood planks and bricks. Inspired by traditional Ethiopian architecture, the museum's walls are made of mud and straw.
Assegued explains that such structures have been built for centuries all over the world, from Mexico to Yemen to Scotland, using different techniques. "I'm not inventing anything! The technique we used for the Zoma Museum is called wattle and daub," she says. "The combination of mud and straw makes a composite material that is both strong and flexible, in some ways similar to fiberglass."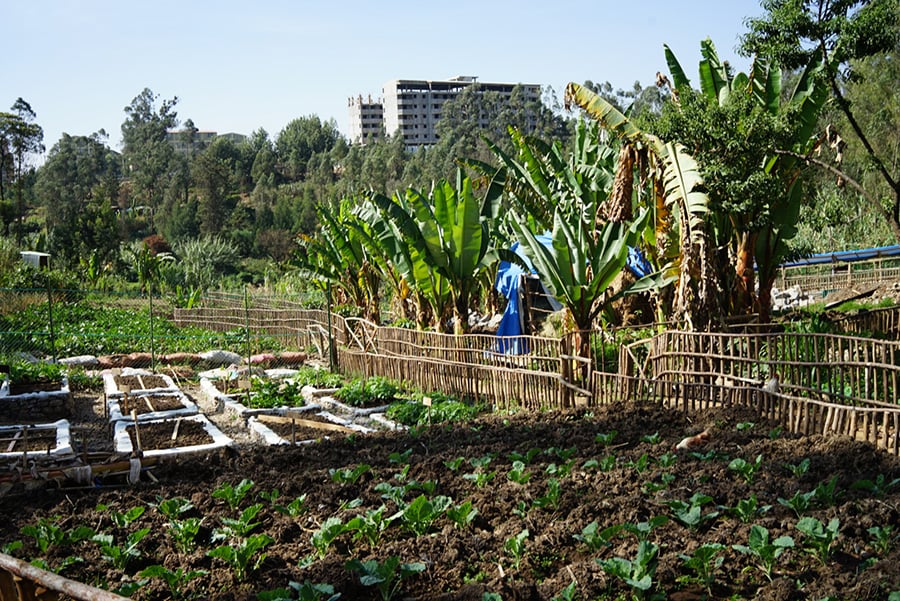 ---
Wattle and daub walls, in addition to having almost no environmental footprint, keep interior temperatures even throughout the year. They have also proven to be earthquake-resistant, due to the straw's strength and flexibility. However, the right mixture of mud and straw takes some time to be prepared: the material must be mixed every three days for about a month until it is fermented. It then takes some time for the wall to dry and harden. During this period the mud is easy to mold; this allows the builder to get creative.
Elias Sime, an internationally-acclaimed multimedia artist from Addis Ababa, designed the museum's walls with patterns inspired by his many trips across rural Ethiopia. The result is a breathtaking assortment of carved and sculpted surfaces that, under the strong Ethiopian sun, come to life.
Assegued and Sime hope the museum can be an architectural example for fellow Ethiopians—a prototype for reviving old traditions in the face of modernity. However, finding builders versed in wattle and daub techniques can be difficult. Furthermore, Addis Ababa's building code generally forbids using mud for construction; special permits are needed, and even then, further regulations constrain the material's potentials.
"The dream is to one day have from the bottom up four stories of mud buildings," says Assegued.
The Zoma Museum is scheduled to open to the public on March 23, 2019.
You may also enjoy "Masa, a New Café by Studio Cadena, Uses Simple Shapes and Materials to Bold Effect."