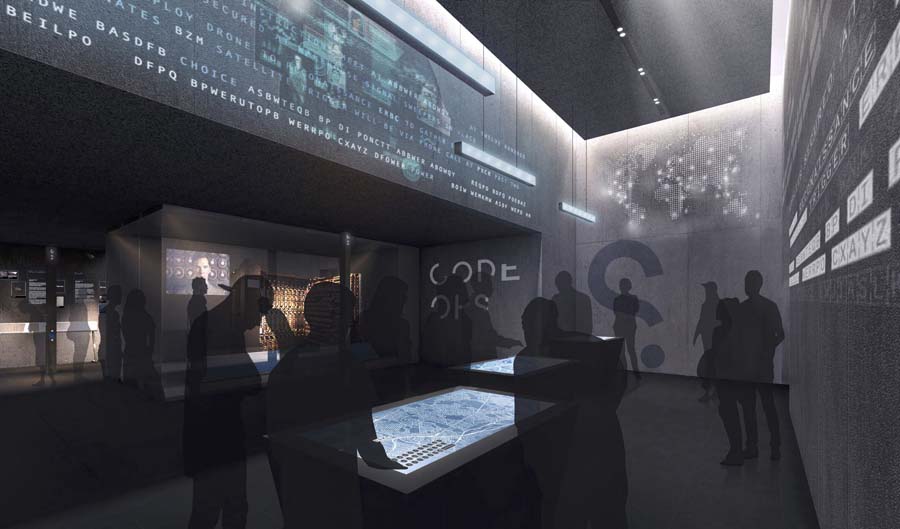 October 16, 2017
Adjaye Associates Unveils Renderings for New Spy Museum in New York
Called SPYSCAPE, the espionage-themed museum will open this December in Manhattan.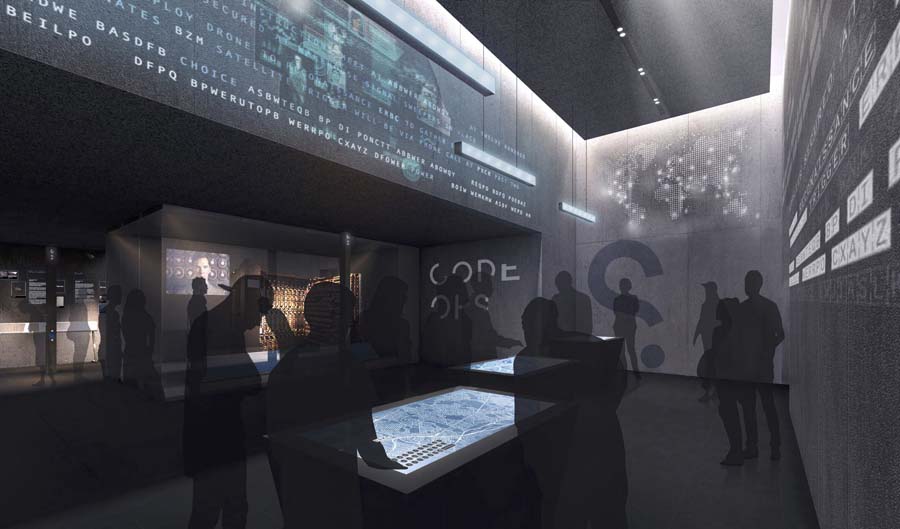 Adjaye Associates' design for a new spy-themed museum in New York is no longer under cover.
Today, the firm unveiled plans for SPYSCAPE, a new attraction and "interactive experience" exploring the covert world of espionage.  
According to the firm, the museum, located in Midtown just blocks from Carnegie Hall and MoMA, was conceived as "a small town within a building" with exhibitions housed in discrete weathering steel pavilions. Throughout, the firm will play with light and shadow through an enigmatic material palette of smoked glass, polished steel, and concrete.
---
More from Metropolis
---
A similar institution, the International Spy Museum, exists in Washington, D.C., where Adjaye Associates completed the Smithsonian's Museum of African American History and Culture.  Programmatic details for the unaffiliated New York institution are still cryptic, but the design according to Adjaye's associate director Lucy Tilley, "straddles the physical and digital worlds," and will address contemporary subjects such as hacking and surveillance.
As per a release, the museum has worked with members of hacking collectives in addition to former officials within the intelligence community to flesh out curatorial themes. Exhibits will include espionage-related artifacts, as well as interactive, multimedia displays. SPYSCAPE will also feature a cafe, and a bookshop featuring more than 1,000 rare spy volumes.
Admission to the museum, which will run as a nonprofit, is steep: tickets, available for presale starting today, start at $39 for adults. But, to borrow from 007 himself, you only live twice.