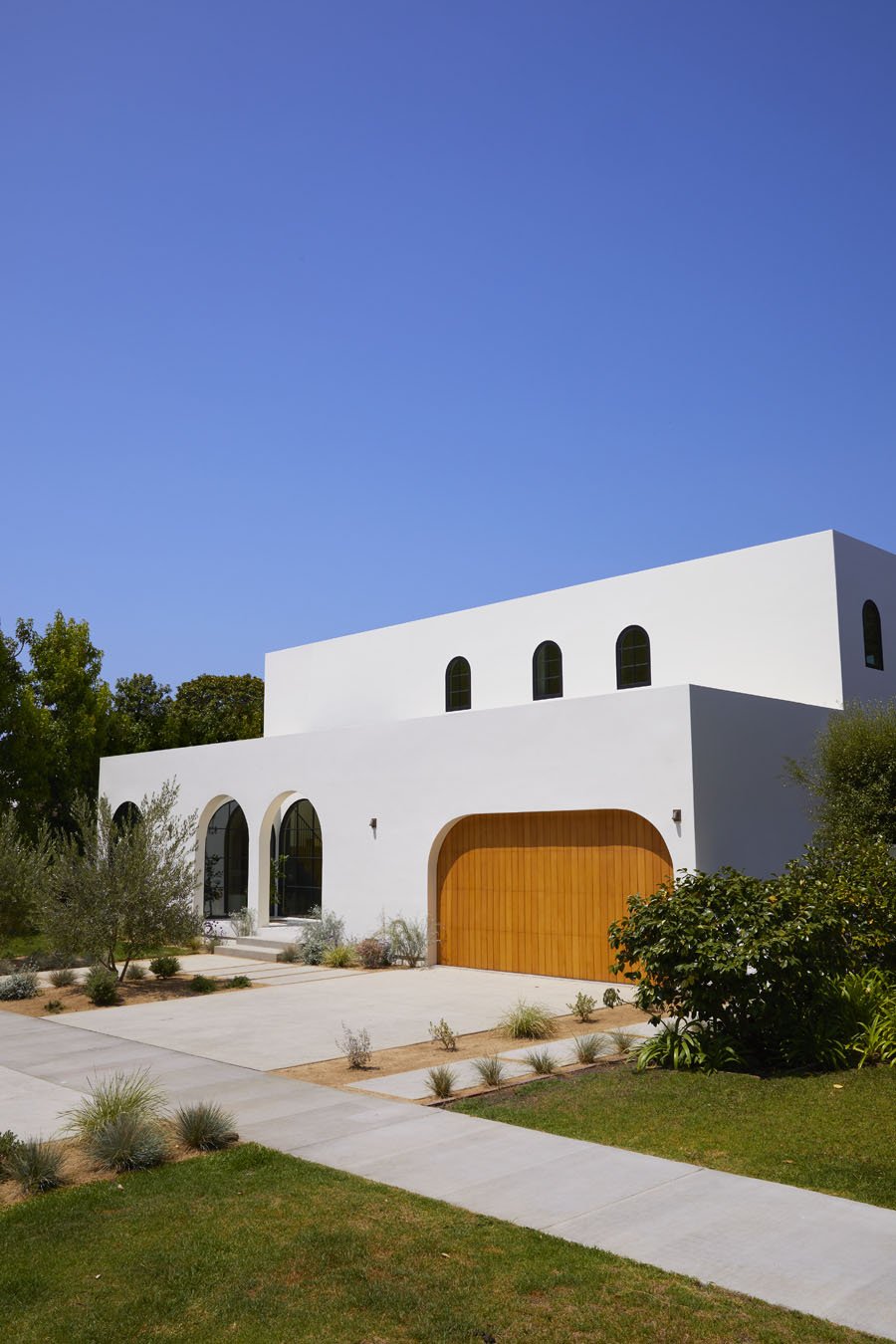 September 14, 2020
A Home in L.A. Has an Introverted Facade, but Exuberant Interior
Unlike its neighbors, this Los Angeles residence by And And And Studio turns a cool face to the street but, through repetition of simple arches, is eloquent on the inside.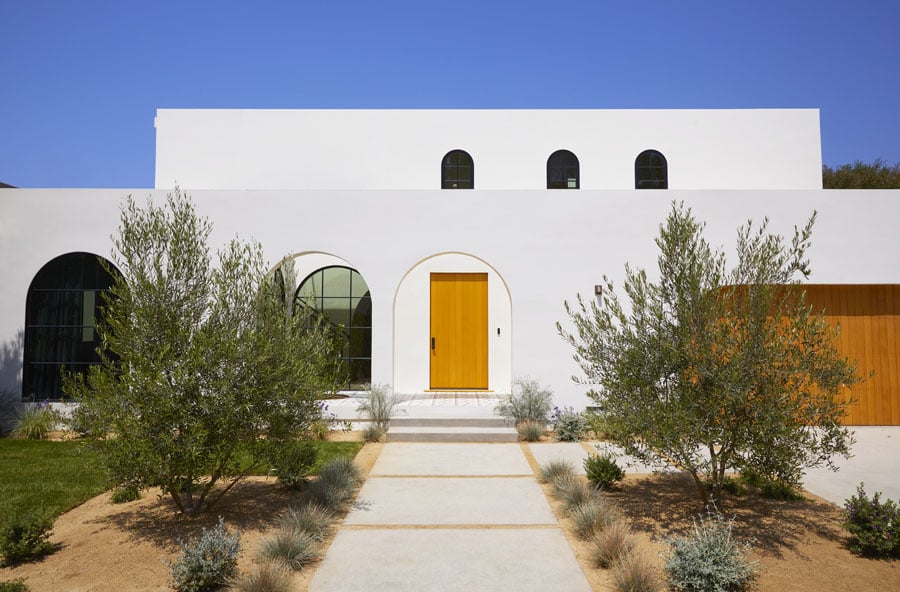 Introverted on the outside and extroverted on the inside: Amidst a kaleidoscope of expressive architecture in this Los Angeles neighborhood, Daniel Rabin and Annie Ritz of And And And Studio designed a house that maintains a poker face on its facade but riffs on the shape of the arch to reveal itself inside. 
Originally built up in the 1920s and '50s, Santa Monica Canyon is populated with small single-family bungalows that have since been rebuilt into larger, exuberant homes. "The area, while housing some great Ray Kappe and midcentury homes, has gone the direction of the cadavre exquis, with each new house using one more material than the previous one, in one more unexpected way," says Rabin. "In response, we created something that went in the opposite direction, something overly simple with any complexity and expression contained within."
The site is much wider than it is deep, so the designers stacked two boxes to accommodate the limited depth. Rabin and Ritz stamped crisp two dimensional arches into the exterior of the Spanish-style structure, while inside they concentrated the arches where the stacked boxes overlap and where structure, systems, and circulation are contained. The arches are repeated to form doorways, thresholds, hallways, and window openings or blended together like colliding waves to create vaulting that gives the pared-down structure a sculptural depth. 
---
More from Metropolis
---
The arch defines all of the pass-through areas, one containing a wet bar, another a foyer, while, vertically, an arched skylight crowns the stairs and serves as a threshold to the floor above. "We challenged ourselves to use one shape and language as much as we could," explains Ritz, "and then tried to create new things through repetition, intersection, and subtraction." A single rectangular door, the front door, only sharpens the effect of the repetition by providing a moment of variation. 
Beyond the boldface arches, white surfaces and soft fields of color are punctuated with graphic, patterned, and textural surfaces—custom-designed tropical wallpaper in the powder room and unevenly lain pink and white ombre tiles in the bathroom—details that draw the interiors at a human scale and make you want to run your hands over them.
You may also enjoy "This Multi-level Victorian Home is an Architect's Playground"
Would you like to comment on this article? Send your thoughts to: [email protected]
---
Register here for Metropolis Webinars
Connect with experts and design leaders on the most important conversations of the day.