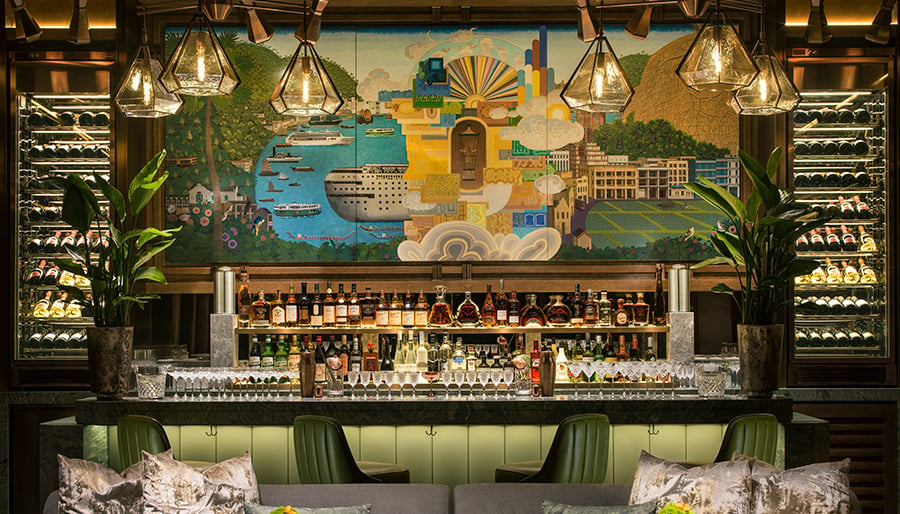 June 28, 2019
At the St. Regis Hotel in Hong Kong, Western and Eastern Design Influences Deftly Intermix
Hong Kong architect André Fu worked to make the hotel feel anchored in Hong Kong with layers of luxe materials and artworks.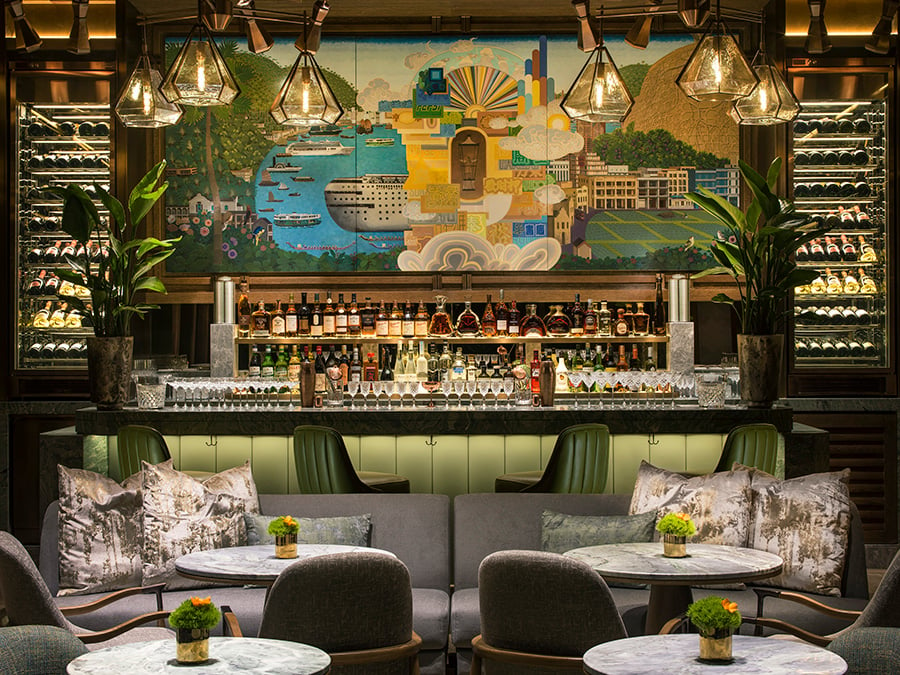 ---
Today's discerning travelers want to experience an authentic sense of place when they stay at a luxury hotel, and the newly opened St. Regis Hong Kong shows that local and global don't have to be separated.
The interior designer, Hong Kong architect André Fu, recalls his initial impressions of the unusual blend of stately, opulent Beaux Arts interiors and the feel of a private home when he first visited the hotel brand's iconic New York flagship.
"John Jacob Astor IV opened the St. Regis Hotel in New York City in 1904 as a place to accommodate and entertain his friends and family, and I wanted to recreate its sense of tradition and the gracious atmosphere of a private residence."
---
More from Metropolis
---
The challenge was to imbue that vision with the art, culture, and character unique to Hong Kong. Fu, a Hong Kong native who studied architecture at Cambridge, was uniquely suited to the task. His projects deliberately avoid obvious East-meets-West tropes, expressing instead the subtle interplay of the city's many influences with custom furnishings and a mixture of internationally sourced and locally made artworks.
"It was a delicate balancing act. I wanted to avoid stereotypes of both New York and Hong Kong, so instead I focused on portraying their historical silhouettes and architectural details with a nostalgic yet contemporary eye," he says.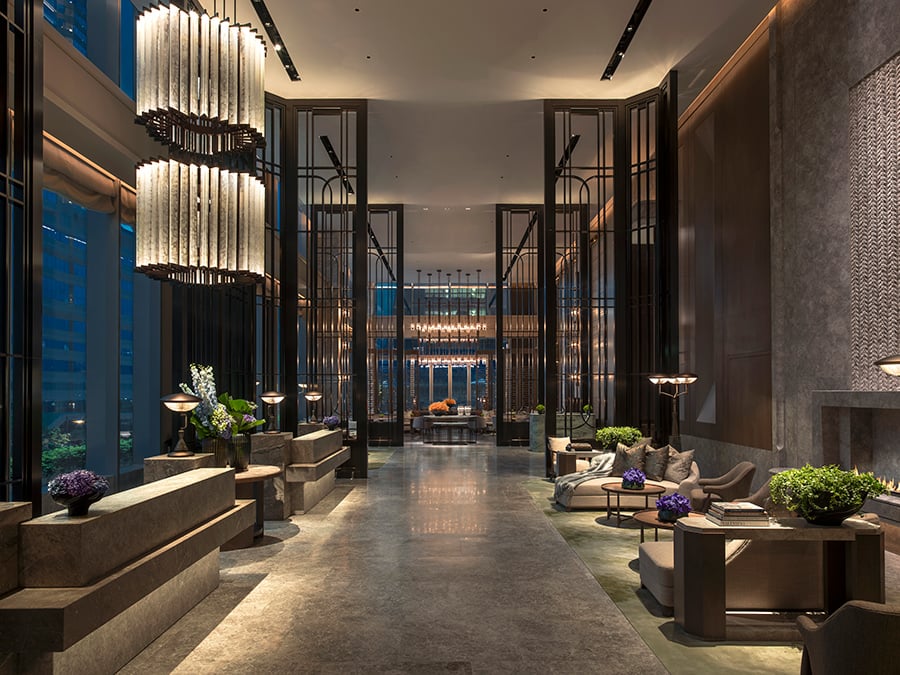 ---
Fu started by creating a grand arrival experience. The almost 60-foot-high charcoal grey stone porte cochère, which features a dramatic vertical waterfall, is a tribute to the scale and grandeur of Manhattan. Meanwhile, glowing vintage-style lanterns and sconces in double-layered glass and brushed bronze are reminiscent of Hong Kong's 19th-century gas lamps, and 13-foot-high entrance doors inlaid with hand-beaten bronze panels by Solomon and Wu reflect the city's distinctive silhouette.
In the ground floor lobby, a contemporary marble reception desk faces comfortable armchairs and screens of sculptural brushed bronze, the latter of which evoke traditional Hong Kong window frames. A glossy lacquer frame sweeps across the ceiling above while engraved marble wall panels express the classic vernacular of the St. Regis. Further adding a local flavor is a painting by local artist Chris Huen Sin Kan that depicts Hong Kong street life.
The 4,000-square-foot second floor is a triple-height public space that conjures all the glamour and drama of the New York flagship. However, Fu works to soften its scale with a sensitively layered visual journey: Guests arrive at the intimate lacquer-ceilinged entrance, which is anchored by a rough textured ceramic vase by Hong Kong artist Cao Yuan Hua. There are subsequently three distinct dining spaces with varying levels of formality. One of their defining features is Fu's tribute to the city's outline: specifically, a Skyline chandelier composed of his Tac/Tile lighting from Lasvit.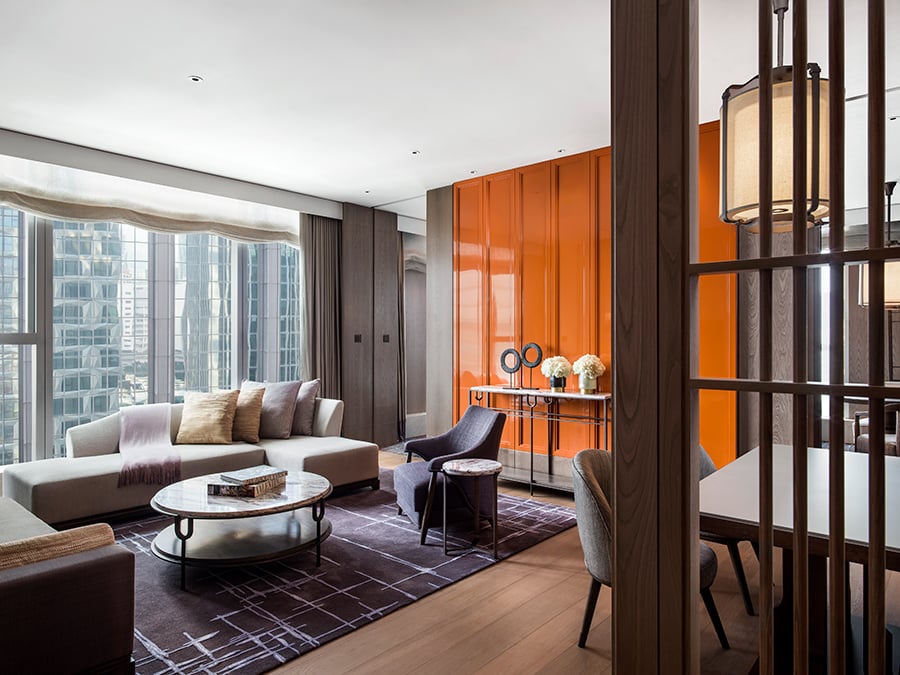 ---
The St. Regis Bar features warm emerald and mustard tones, bronze and oak paneling, and (as is the tradition in all St. Regis properties) a hand-painted mural above the bar inspired by the original paining in New York by Maxwell Parrish. Here, Beijing artist Zhang Gong's richly colored, whimsical work records local historic hallmarks such as the Star Ferry.
The bar looks out on to a topiary and bamboo landscaped terrace furnished with Fu's Rock Garden Collection by JANUS et Cie and a slender marble water detail that leads to an eight-foot-tall moon gate—Fu's contemporary take on traditional Chinese form.
This nuanced blend of old and new, traditional and innovative, and New York and Hong Kong continues in the 129 guest rooms, which use a contemporary monochromatic palette of chalky white, warm mineral grey, and taupe that's offset by burnt-orange lacquered doors. Beds have a headboard of milk-tea colored lacquer panels inspired by traditional Hong Kong shutters.
"We want a sense of where we are when we travel," says Fu. "But it is not about combining obvious references or simply adding local art and hoping that these set the scene. I think travelers these days want something more nuanced and intuitive that bridges time and location. That's what gives a hotel a distinctive character."
You may also enjoy "The Moxy Hotel Chelsea Offers an Italian Holiday in the Heart of Manhattan."
Would you like to comment on this article? Send your thoughts to: [email protected]