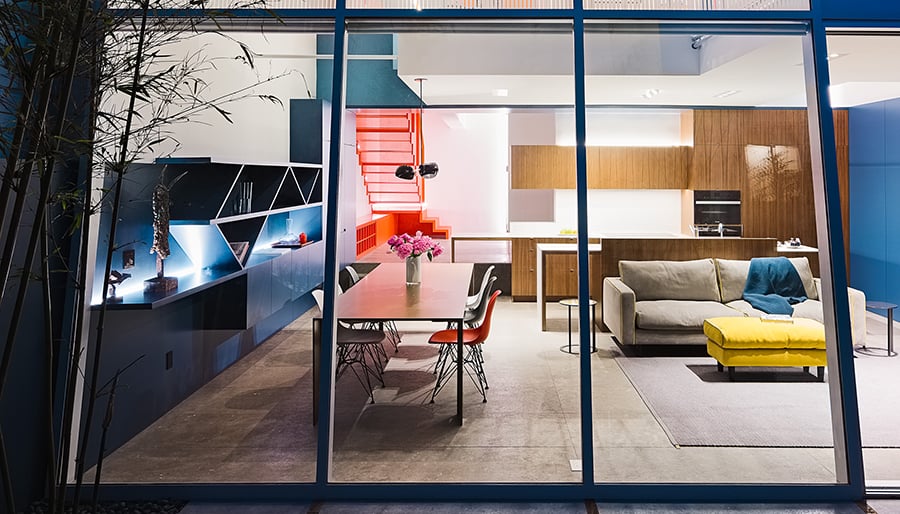 March 30, 2018
Anne Fougeron Transforms an 'Unlivable' Victorian House into a Colorful Contemporary Residence
Located on a narrow lot in San Francisco's Noe Valley, the design breathed new life into a historically-protected 1920's house.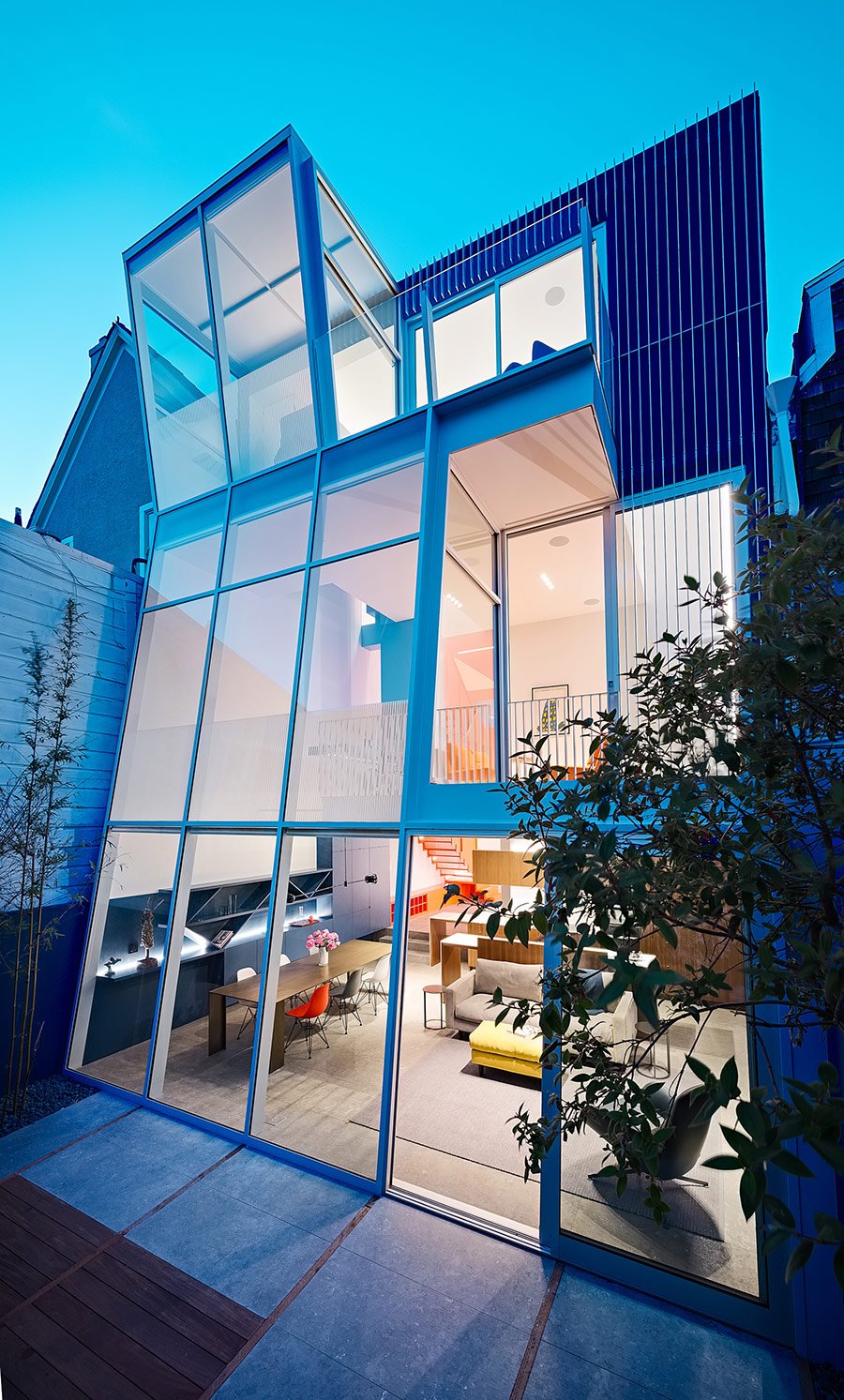 "It was in really bad shape," says architect Anne Fougeron. Fougeron, founder of her eponymous San Francisco firm, was asked by Norico and Jim, a young couple with a six-year-old daughter, to remodel a Victorian home in the city's Noe Valley neighborhood. The residence, untouched since the 1920s, was "unlivable," Fougeron says. "Frankly, the plumbing didn't work and the bathroom was completely decrepit and the kitchen was non-existent."
The couple wanted the place gutted and remodeled into a modern home, yet due to the historical importance of the house's street-facing facade, Fougeron was legally obligated to preserve some of the old foundations. "We had no choice. We had to preserve that and partially part of the roof too," Fougeron tells Metropolis. "We could paint the house a new color, but that was about it."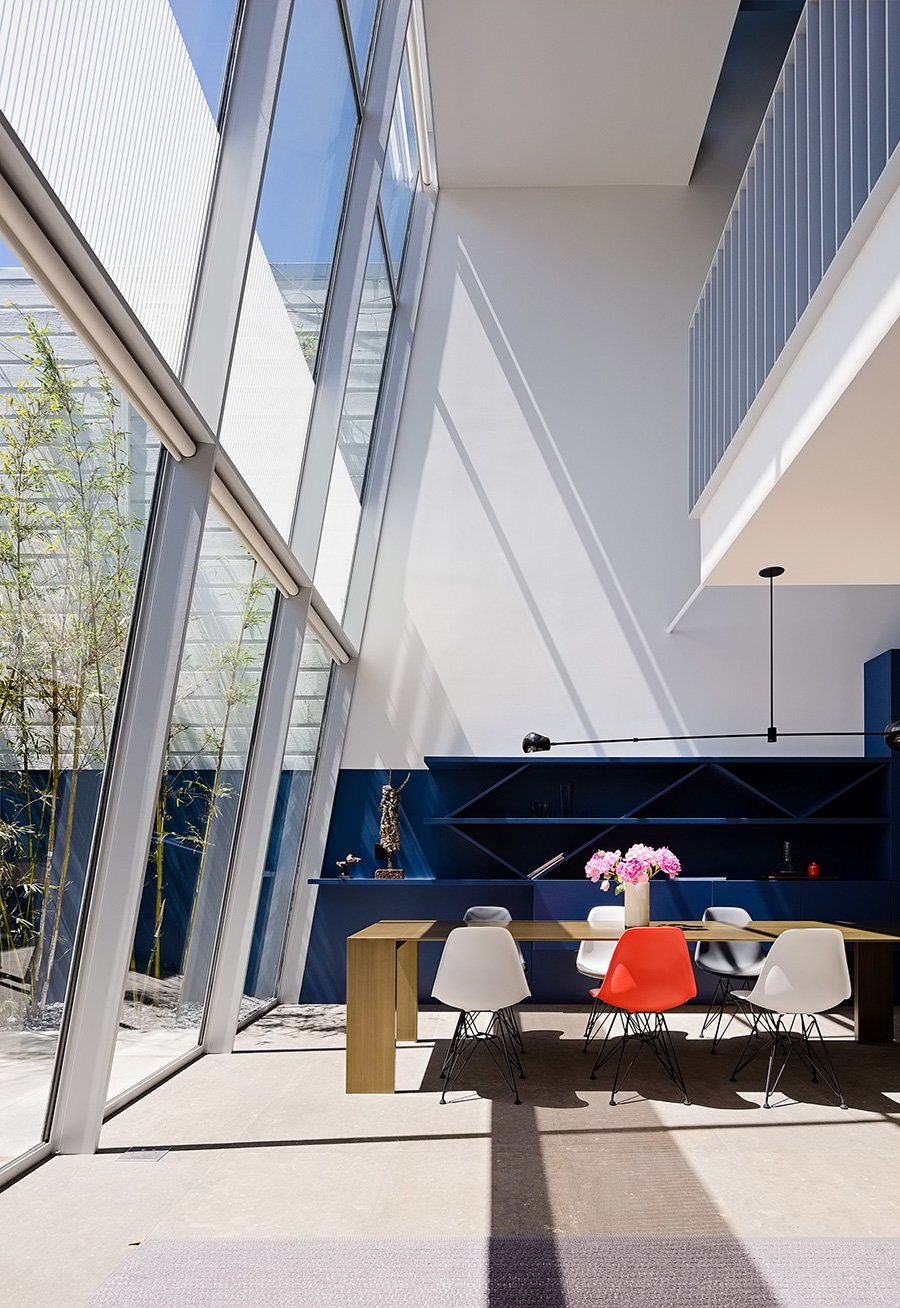 Luckily for Fougeron, Norico and Jim loved the idea of a bright color palette. The bold orange stairs in the middle of the house provide a common visual element that ties the three floors together. "From the beginning, we suggested that we might do things to enliven the interior, and they loved the idea of using color. They liked bright colors, and particularly the idea of [the] staircase."
---
More from Metropolis
---
All the cabinets on each floor were painted various shades of blue, with sprinkles of purple and yellow furniture scattered throughout. "We always say color is great because it's cheap," Fougeron says. "It doesn't cost that much money, it's very effective and makes for a kind of richer environment, particularly in a house where the staircase is the main feature."
With all its eccentricities, Fougeron says Norico and Jim love the house. "People don't exactly know what they want at first," she adds. "Things didn't fundamentally change but there was a lot of finessing…and I think they are very happy."
You may also enjoy Omar Gandhi's Minimalist House in Nova Scotia Immerses Its Residents in a Serene Coastline.