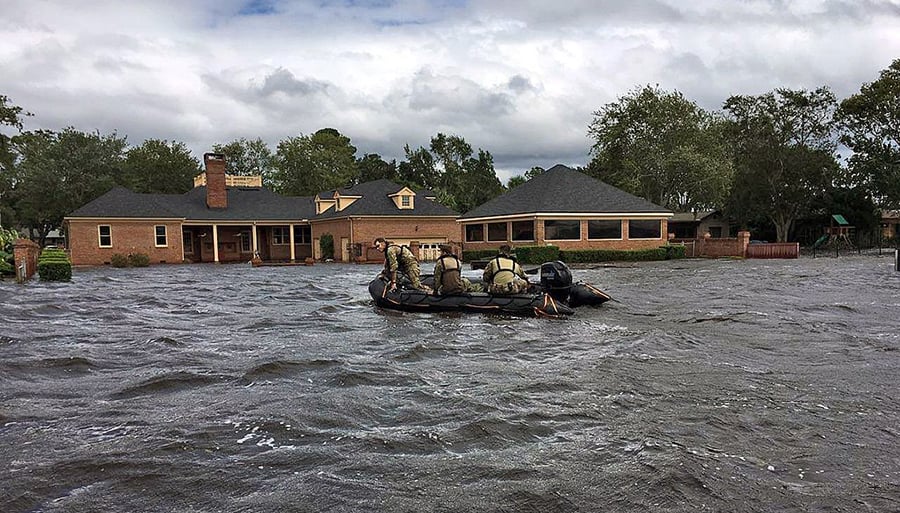 April 9, 2018
How Architects Can Fight Climate Change During the Midterm Elections
Architects Advocate, an activist network of architects focused on climate change, describes the new tools it's releasing.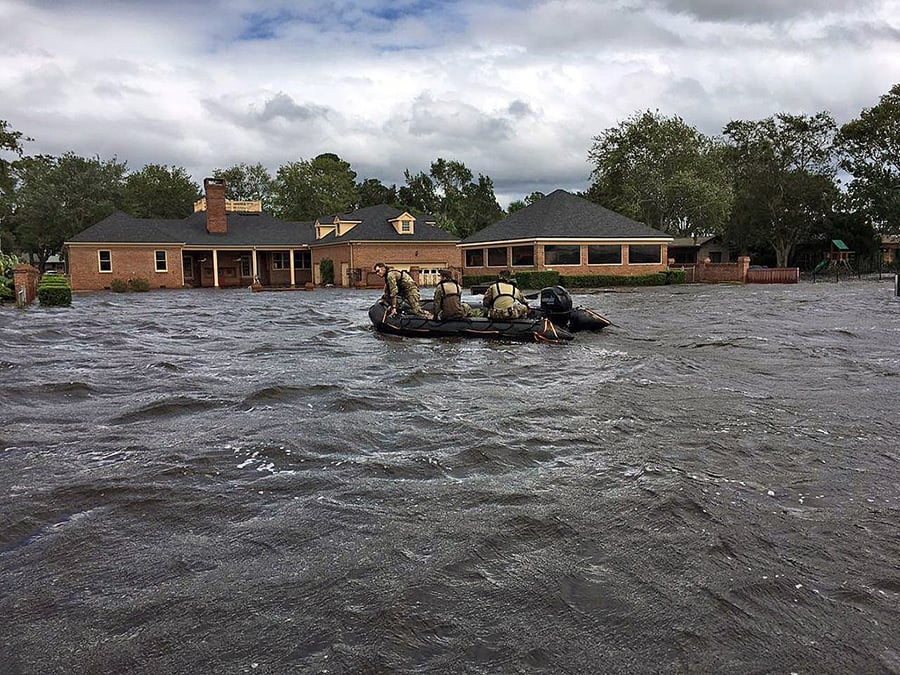 ---
Tom Jacobs is the cofounder of Architects Advocate, as well as partner at Chicago-based Krueck + Sexton Architects and an adjunct professor at the College of Architecture at IIT.
An unprecedented pattern of heat waves in the arctic. Devastating hurricanes and wildfires in the US. Sunny day flooding in the streets of Miami. The Earth is warning us that climate change is real and 97% of climate scientists agree these changes are caused by human activity.
But while we are feeling the effects of climate change like never before, federal policymakers are reversing the very initiatives that could reduce carbon emissions. The U.S. exit from the Paris Climate Agreement, the rollback of the Clean Power Plan, and the recently announced loosening of fuel economy standards for cars are just a few examples of the type of human activity that is moving us in the wrong direction.
---
More from Metropolis
---
The stakes couldn't be higher because we are on the shore of the climate Rubicon. We urgently need prudent and responsible leaders who are committed to decisive action on climate change if we are to turn the tide.
Architects, as stewards of healthy and productive communities, have a special responsibility—and opportunity—to help.
More than any other profession, architects are trained to build consensus around multiple—and often competing—interests and stakeholders. We need to deploy these skills towards a redesign of the systems that impact all of society. To achieve the goal of transforming to a carbon-free economy with the necessary speed and scale, we need to help bridge the partisan divide and lead by coalescing the members of our great profession towards joint positive impact.
This is one reason I cofounded Architects Advocate for Action on Climate Change in 2016. Since that time, 900 firms and 2,400 individuals have pledged their support to our nonpartisan network.
Now, with critical midterm elections around the corner, Architects Advocate is introducing the Catalytic Action Platform to make it easy for both citizen architects and firms to act.
Citizen architects commit to being guided by science and prudence, to being nonpartisan, and to taking action. We encourage them to familiarize themselves with the government officials who represent them, and to know where they stand on climate action. We're also asking Citizen Architects to join the over 1,500 architects nationwide who have signed the Open Letter in support of the bipartisan Climate Solutions Caucus in the U.S. House of Representatives.
At the firm level, members are encouraged to support existing initiatives like the 2030 Commitment by the AIA which calls for all new buildings, developments, and major renovations to be carbon-neutral by 2030. Buildings consume nearly half of the energy in the United States, more than transportation or industry, which makes the 2030 Commitment all the more urgent.
Architects Advocate also recommends firms include fossil fuel–free fund options in their 401(k) plan offerings, allowing their employees to align their financial resources with their environmental values.
For more information on the Catalytic Action Platform tools, such as fossil fuel–free 401(k) plans and the We Are Still In network, visit www.architects-advocate.com.
---
You may also enjoy "Studio Roosegarde Immerses UN Lawn in 'Virtual Flood' as a Sobering Reminder of Sea Level Rise."