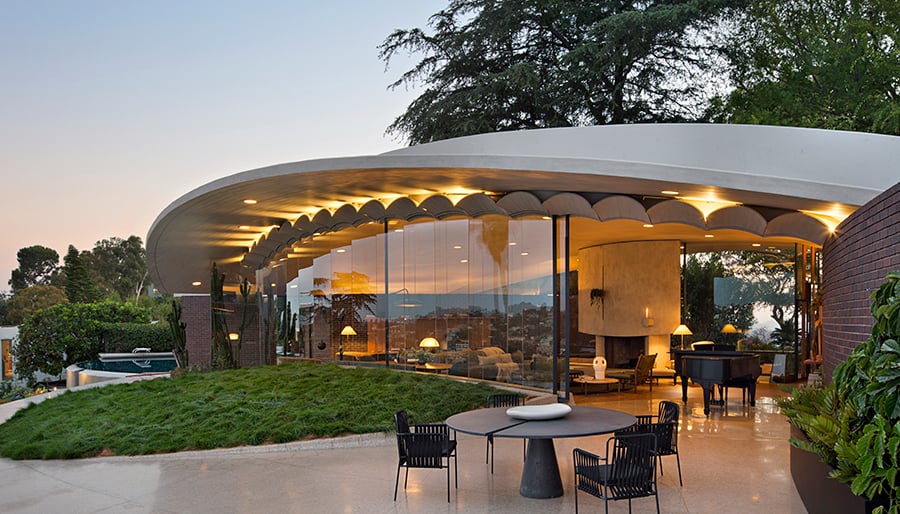 August 5, 2019
Barbara Bestor Rehabs an Unfinished Masterpiece by John Lautner
The Silvertop House was begun in 1956 but never completed to Lautner's original plans; Bestor consulted archives at the Getty to design a sensitive 21st-century extrapolation of his vision.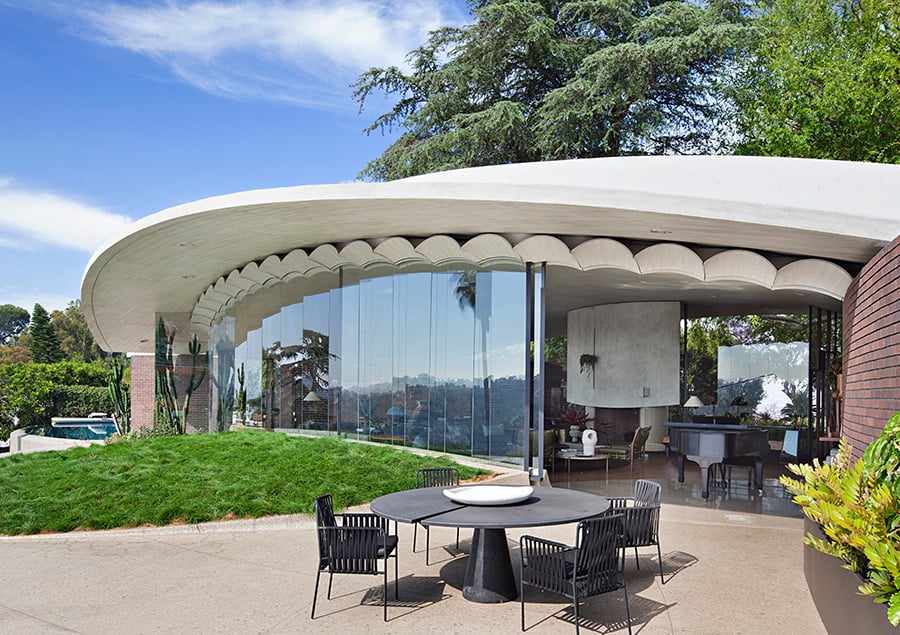 ---
Women are indispensable members of the design community, yet their contributions are still often taken for granted. This week on Metropolismag.com, we highlight women who are doing innovative and probing work in the fields of architecture, design, and urban planning.
When Los Angeles–based architect Barbara Bestor heard that John Lautner's Silvertop House overlooking the Silver Lake Reservoir would be hitting the market, she called up one of her clients, who'd been unsuccessfully searching for a plot of land on which to build. Bestor said they should just get this lot instead. "To me, it is sort of the Fallingwater of the West Coast," she says, citing Lautner's early apprenticeship with Wright. "It's very expressive and groundbreaking on many structural and even aesthetic levels."
It was no easy get: Silvertop (also known as the Reiner-Burchill Residence, after its first two owners) is widely acknowledged as one of Lautner's masterpieces, although, as Bestor is quick to point out, it was an unfinished masterpiece. In his original design, Lautner appeared to redraw the hill's topography with a curving, cantilevered driveway winding up to a soaring concrete-shell roof that hovers over the living areas. Commissioned in 1956 but stalled for seven years during construction, Silvertop eventually bankrupted its first clients, the Reiners; when the Burchills arrived in 1974, they hastily installed a compact kitchen and bathrooms that prioritized function over form.
---
More from Metropolis
---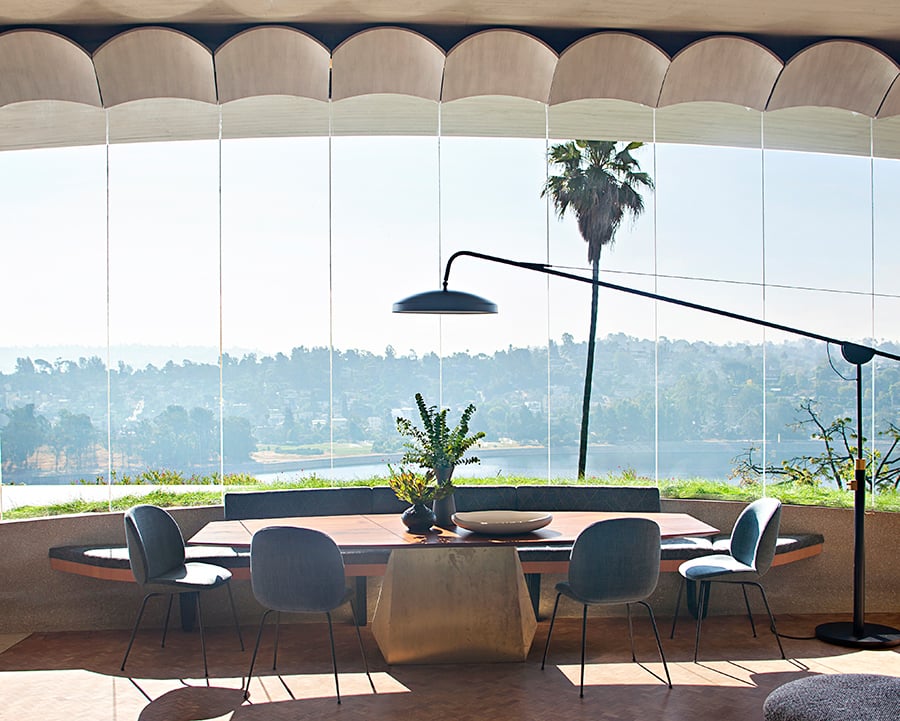 ---
Thanks to the extensive archives held at the Getty, Bestor and her team were able to research many of the unrealized schemes for the kitchen and guest house—which is inside the cylindrical driveway support column—as well as the original construction documents for as-built areas in need of repair. These included underpowered lighting, mechanical systems, and several custom, motorized contraptions such as the living room's retractable glass wall. "There are a lot of the 20th-century postwar concepts that are architectural, structural, and conceptual that are really nicely contained in this massive trove of documents," Bestor says.
Where Lautner's work needed gentle retuning, Bestor's team mined Silvertop's ample documentation for intent, aiming to retain the feel of the project while hiding modern systems that enable the house's futuristic ethos to thrive. "Those are areas where we felt kind of confident that we could add a layer of 21st-century automation, and technology that was essentially invisible, that made that house function in a 21st-century context," Bestor says. For the non-original parts of the house, or places that had never been completed, the archive provided a starting point for her team to renovate with a high degree of sensitivity: "We were able to make something that was in dialogue with the original house, not necessarily imitating it, nor going off in some other direction completely."
That commitment to the house, in terms of preserving its original feel while renewing outmoded systems and augmenting parts of the house through sensitive additions, has breathed new life into Silvertop. Bestor Architecture's attentive work has also won several accolades, including a Merit Award for Adaptive Reuse/Renovation/Historic Preservation from AIA Los Angeles and the Residential Design Award of Excellence from Docomomo US.
You may also enjoy "Planning For (In)Justice: Toni Griffin's Mission to Foster Equitable Cities."
Would you like to comment on this article? Send your thoughts to: [email protected]