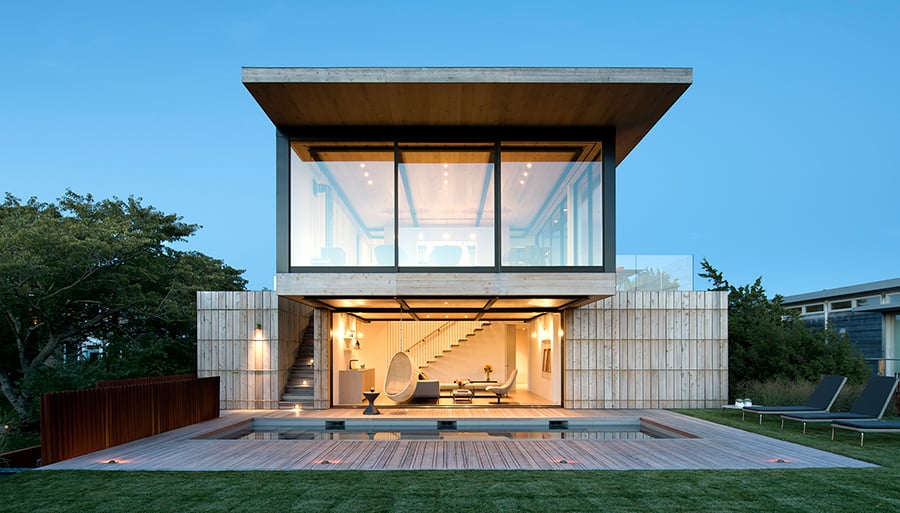 March 20, 2018
Bates Masi Drew Inspiration From a World War II Lookout For This Long Island House
The firm used a nearby historical landmark as a blueprint for the 2,300-square-foot residence.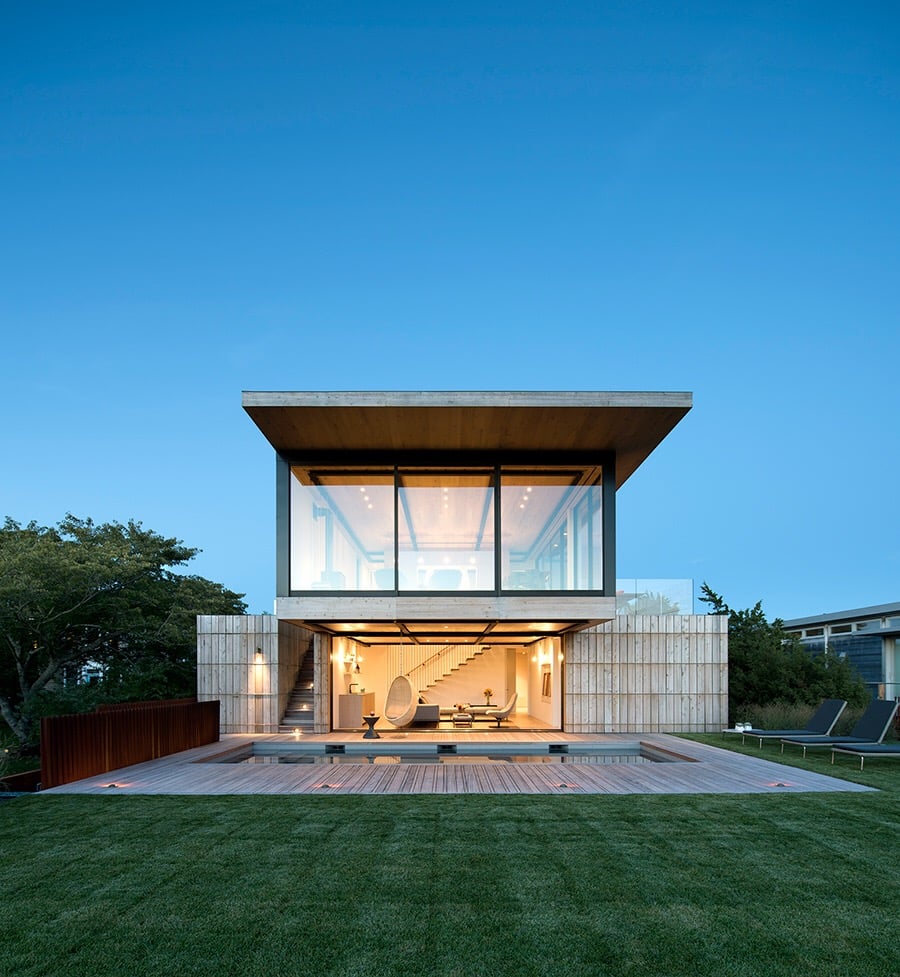 ---
In June of 1942, a coast guardsman working at the U.S. Life-Saving & Coast Guard Station in Amagansett, New York spotted four German soldiers docking a U-boat off the coast. The saboteurs were quickly captured after the guardsman's fast response, and the town was saved from an enemy ambush. According to Paul Masi, co-founder of East Hampton, New York–based Bates Masi, the architecture of the Life-Saving station had a direct influence on his firm's design for a house that now resides across the street from the historical landmark. "By conceptually designing the house in acknowledgement of the Life-Saving Station, we celebrated it in an architectural way," Masi tells Metropolis.
The client is a young entrepreneur from the West Coast who "appreciated the character of New England," according to Masi. The entrepreneur desired a project that both fit his beach lifestyle and connected with the history of the area. "The first challenge came from the purpose and experience of the Life-Saving Station versus the residence," says Masi. "The station is designed for equipment storage and to serve as a lookout." The Life-Saving station, originally built in 1902, is a wood shingle–clad structure with a small observation tower. Boats and supplies hung from the station's interior walls, a concept Masi sought to reinterpret by hanging key elements of the house, including the main stairs, fireplace, lighting fixtures, and a living room chair.
---
More from Metropolis
---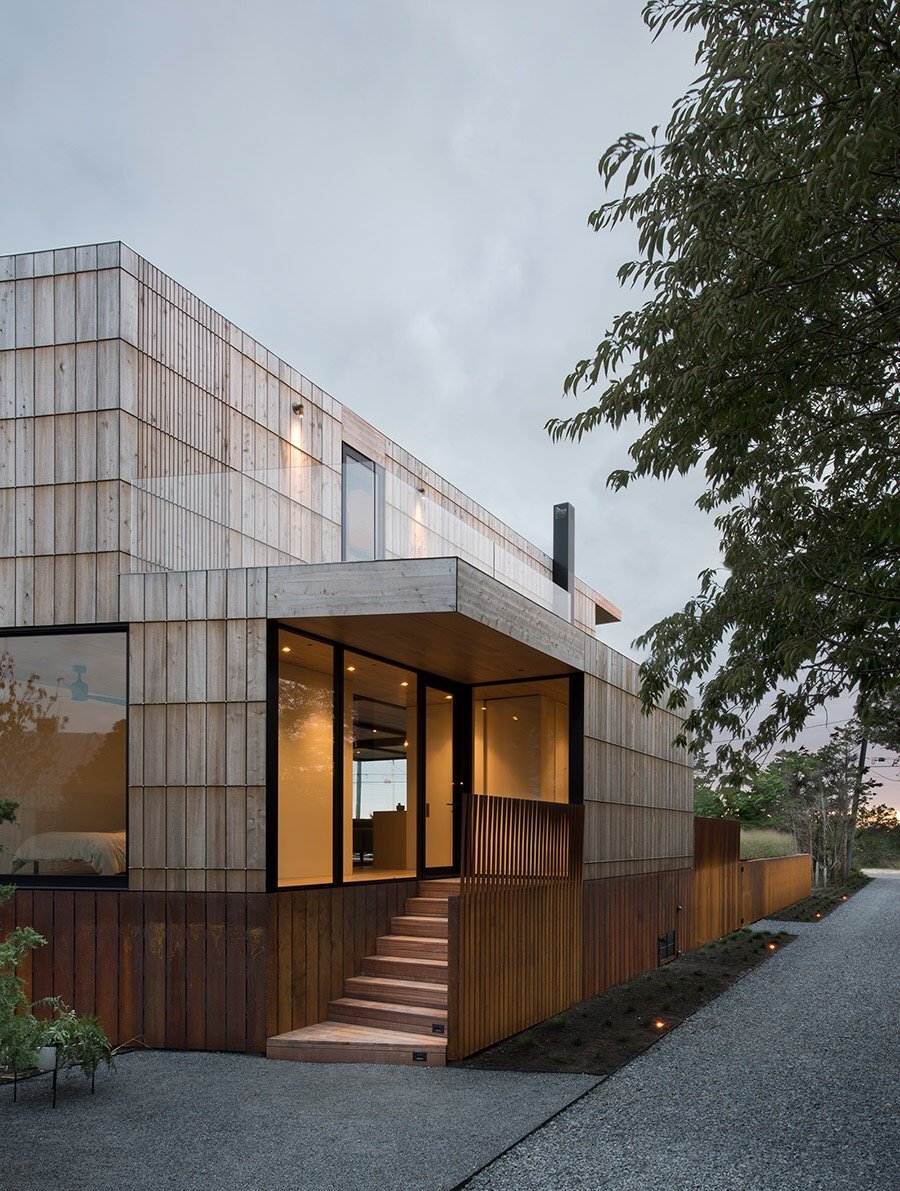 ---
The 2,300-square-foot house was also designed to last. "Like the weathered cedar shingles on the station across the street, each material was chosen for its proven durability in the coastal climate," Masi says. In lieu of affixing the cedar siding to the house with nails or screws, the wooden panels hang on a system of bronze bars. The bars, which are mostly hidden but protrude slightly above each wooden panel, allow the cedar to naturally expand and contract with changes in temperature. "As each material weathers over time," says Masi, "the appearance of the [exterior] siding will record the cycles of rain, sun, freeze and thaw. The cedar will lighten from the sun; bronze bars will patina to dark brown and eventually turn green; and the weathering steel will develop a deep rusted texture on the surface to protect it from further corrosion by the salty air."
You may also enjoy "Devastated Tree Species Finds a Second Life in This Michigan Lake House."