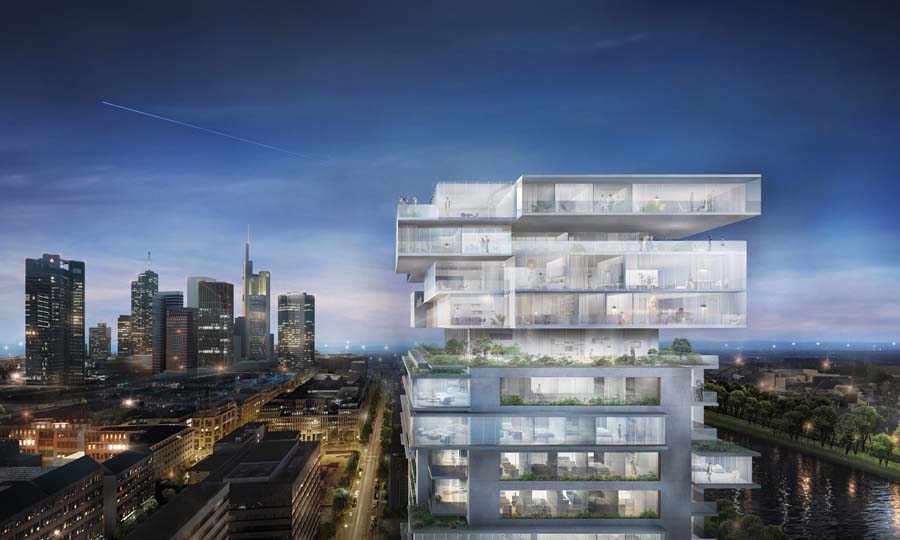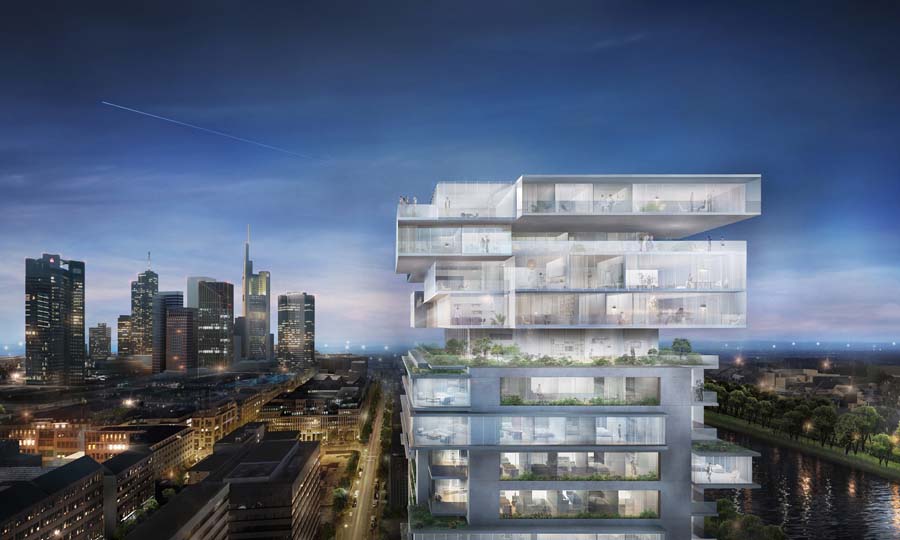 September 25, 2017
Büro Ole Scheeren Unveils Design for New High Rise in Frankfurt
Riverpark tower, Büro Ole Scheeren's first project in Europe, will transform an existing office tower into a stack of luxury apartments.
After making his mark across Asia with a series of bold buildings ranging from the dizzying Interlace apartments in Singapore to the pixelated MahaNakhon tower in Bangkok, architect Ole Scheeren is finally embarking on his first project in Europe. In an announcement yesterday, his architecture studio Büro Ole Scheeren unveiled the designs for a new residential high rise in Frankfurt, Germany.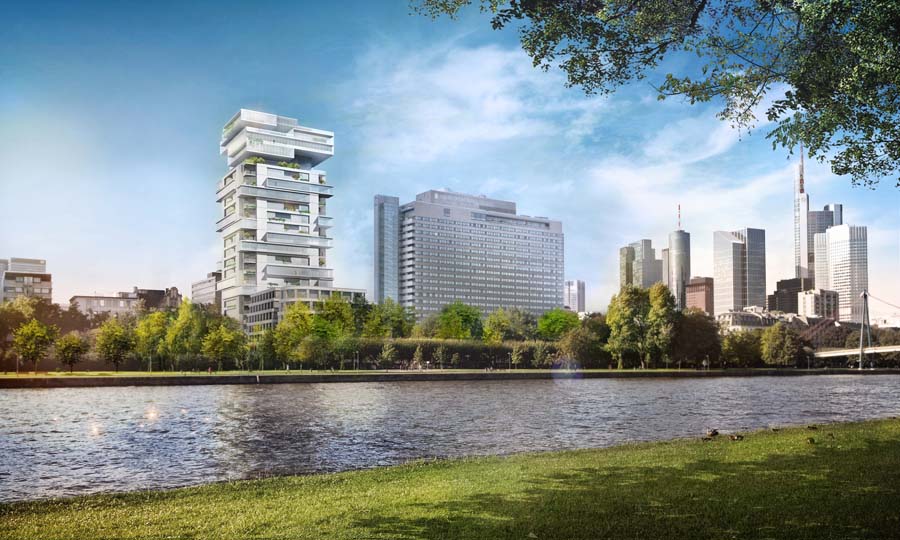 Riverpark, as the project is called, will tower 330 feet alongside the city's Main River. For its design, the architect will insert a series of horizontal glazed volumes into a '70s-era "hermetically enclosed" office tower. Some of the volumes, stacked like a pile of books, feature dramatic cantilevers to create ample terraces and green space. By employing such an approach, said Scheeren in a release, "we demonstrate that the intelligent and sustainable reuse of an existing building can enrich the quality of life—not only in the building itself but also for its context and urban life beyond."

The tower is backed by the German developer GEG and will contain a mix of 220 units ranging from studios to multi-room suites. Construction is expected to begin in late 2018.
---
More from Metropolis
---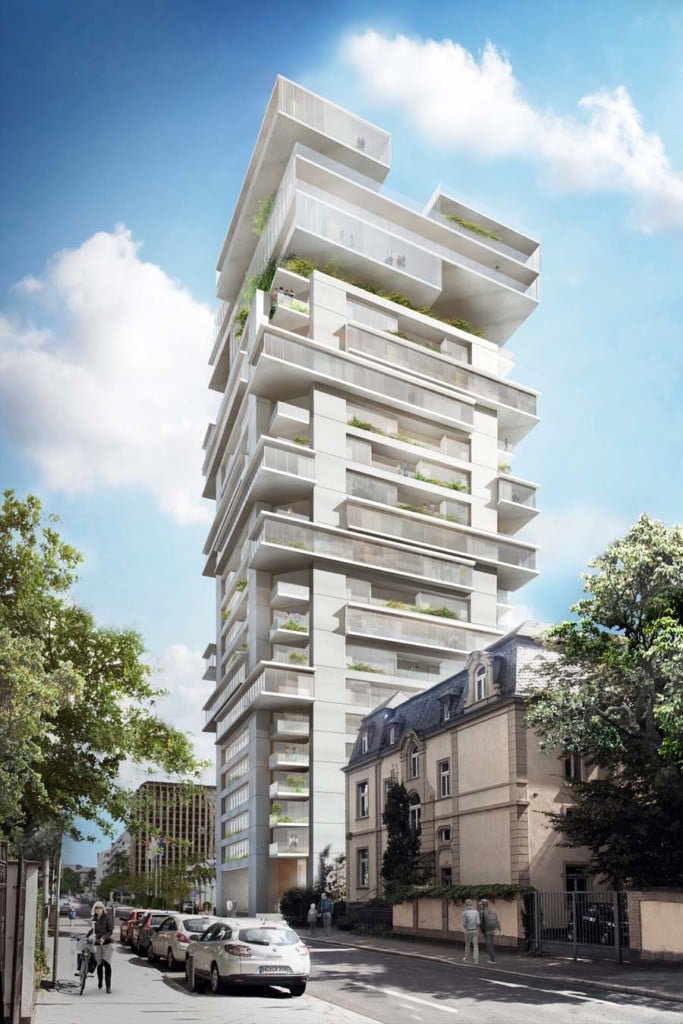 You may also enjoy "Ole Scheeren Elevates Fast Food to the Level of Theater"