May 7, 2019
Designing with Empathy: What Inclusive Design Means for Education and Workplace Architecture
At a Chicago Think Tank held at Cannon Design, architects and experts explored power asymmetries, racial dynamics, mental health considerations, and other challenges often neglected by designers.
---
Designing for inclusive workplaces and education spaces is a subversive act. That was the gist of a recent Metropolis Think Tank panel discussion, held at the Chicago office of CannonDesign.
But why subversive? According to George Aye of Greater Good Studio, a Chicago design consultancy that works exclusively with mission-driven organizations, designers are empowered by clients (such as governments and corporations) to effect change at the level of the city, for good and naught. "Because we work in the shadow of someone else's power asymmetry, we actually might make things worse without realizing it," Aye explained. Pushing back requires a nuanced understanding of power structures that too often go unquestioned—particularly in the building industry—and how to navigate around them.
Much of the panel discussion centered on ways to dilute assumed consensus. By reappraising prevailing attitudes in contemporary design, for instance, we might see how other cultures and building traditions are marginalized or discounted. Robert Benson, a design principal at CannonDesign, recalled how once while working on a college student center project he was challenged by a Native American student: "Why is every space on campus rectilinear?"
---
More from Metropolis
---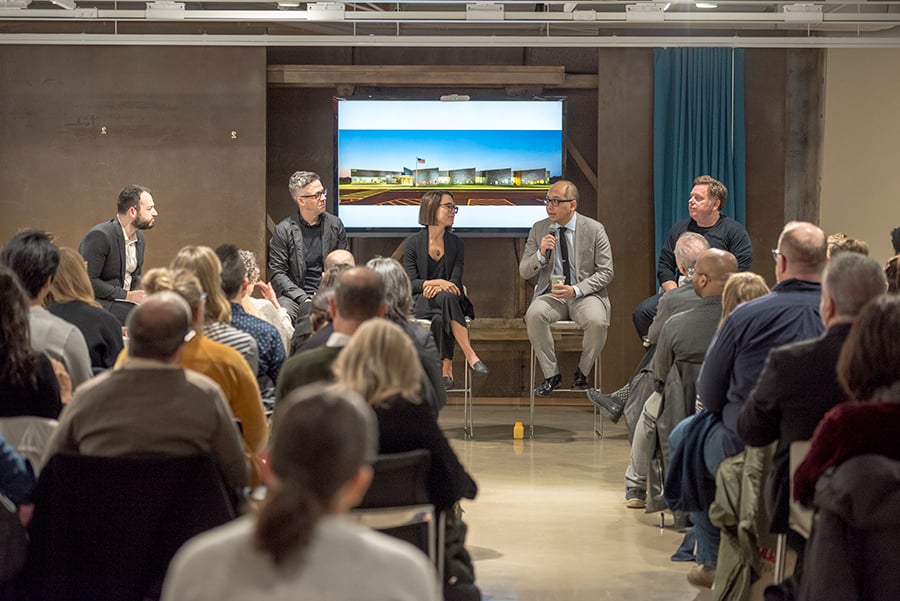 ---
Such exclusionary biases are often naturalized and naively perpetuated. For example, the profusion of ultra-social work spaces—those with bleacher seating, slides, and ping-pong tables—may not be an indicator of contemporary ways of working they are trumped up to be. Rather, "these workspaces say, 'You should be extroverted, because that's the kind of power we reward,'" observed Natasha Krol, principal of Mind Share Partners, which studies how workplaces can foster better mental health. "The folks in power are probably quite extroverted, because it's the type of intelligence we tend to reward."
Forming a useful sense of design empathy means engaging with as wide a spectrum of potential users as possible, the panelists agreed. In an education context, for example, that process could include individuals in a racial minority who might not feel welcome in a space or young users who wouldn't otherwise have a say in the design process. "It drives me crazy how much we demote and devalue lived experiences in contrast to learned experiences," said Aye, of Greater Good Studio.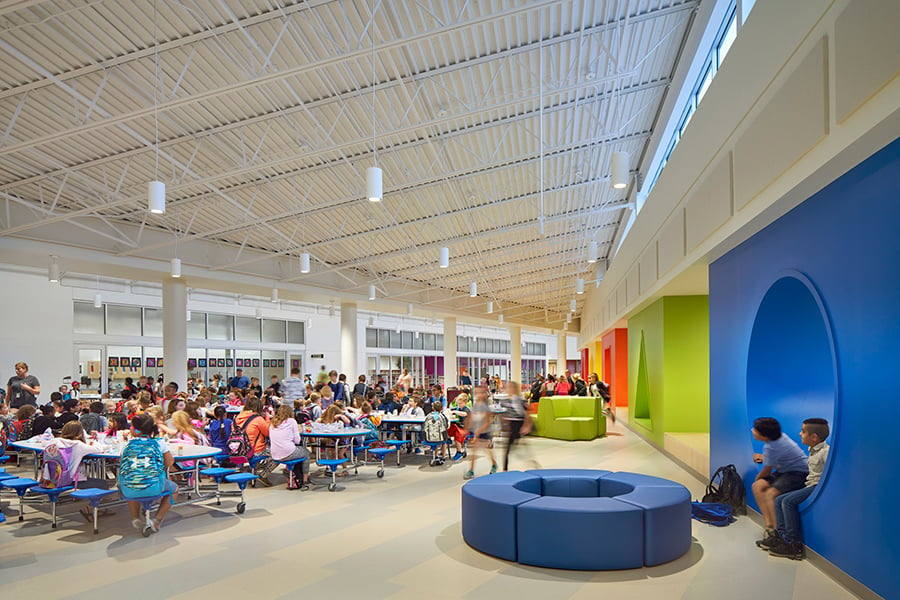 ---
Admittedly, these lived experiences are often hard to detect and design for. For instance, one in five Americans will be diagnosed with a mental health condition this year, says Krol, though this is a wildly conservative estimate of the number of people actually dealing with mental health struggles. "Mental health affects everyone, and we're not talking about it," she said.
ADA mental health accommodations, such as flexible work hours, are useful guidelines for all workplaces, and have direct design implications, Krol suggested. Like many frontiers of inclusive design, they're most useful not as a set of strategies to deal with a particular group, but as a way to make sure entire organizations are well-balanced and productive. Design for those with the most needs empowers everyone. "So how do we shift the conversation from, 'What do we do with an accommodation for people struggling with mental health,'" Krol asked, "to, 'How do we have better business practices?'"
The Think Tank discussions were held on April 10 and 11, 2019, in Chicago. The conversations were presented in partnership with BIFMA, DXV/Grohe, KI, and Sunbrella Contract.
You may also enjoy "How the "Happiness Industry" Is Changing Architecture."
Would you like to comment on this article? Send your thoughts to: [email protected]