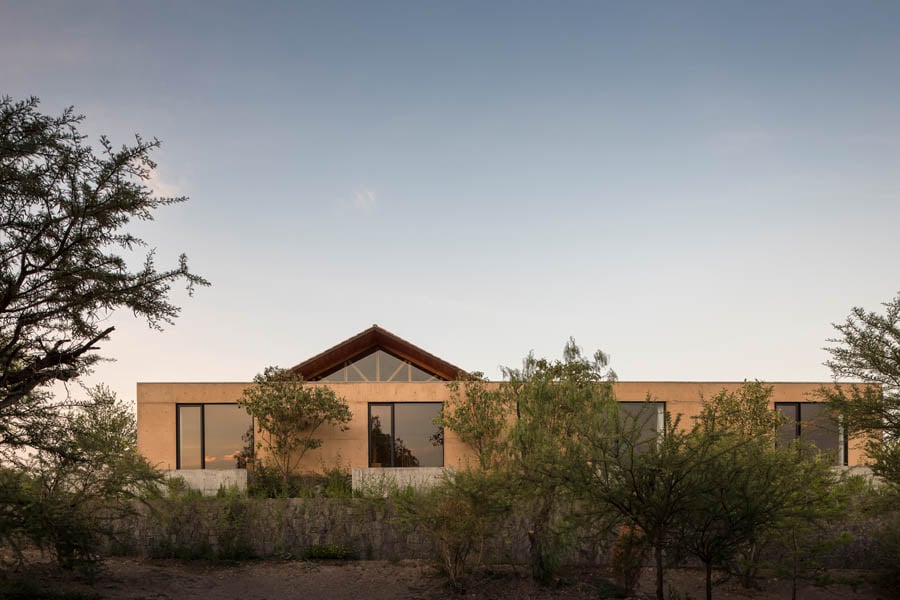 December 16, 2019
In Tepeji del Río, a Home That Embraces Its Context
The stone and concrete abode designed by CCA engages with local vernacular and maximizes indoor-outdoor living.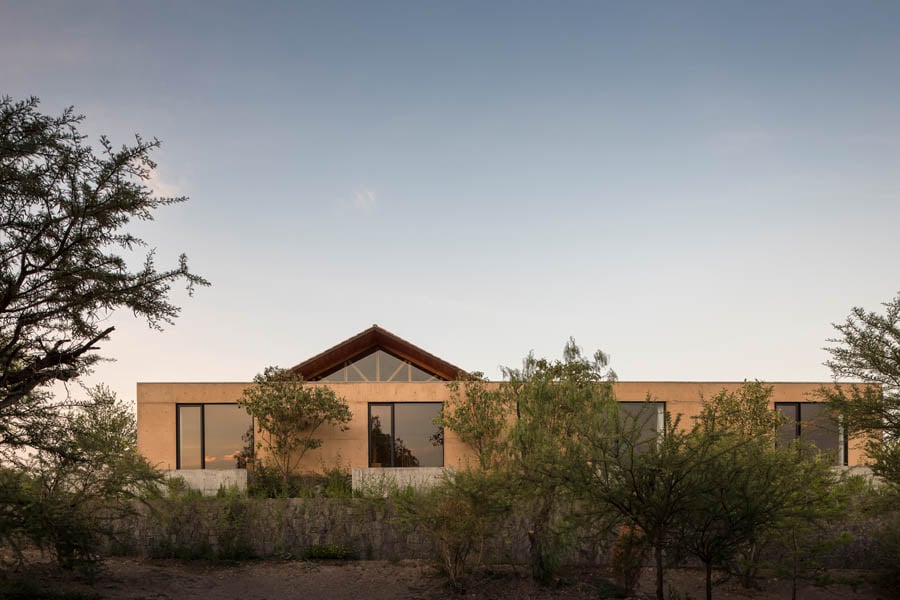 In Mexico, a fixation on the vernacular is a thread that runs through the work of many of the country's leading architecture firms. The predilection is far from novel; during the early 20th century, artists and architects such as Josef Albers, Luis Barragán, and Juan O'Gorman all found an endless source of inspiration within the Prehispanic and postcolonial structures that abound in the center and south of Mexico. And though the aesthetic qualities of the artisanal have continued to enchant local designers, there is another reason for reinterpreting the country's built heritage. 
"An architect has to work with whatever is available," says Bernardo Quinzaños, founding partner of CCA, a Mexican firm that is among the recipients of this year's Emerging Voices award by the Architectural League of New York. "So if we don't have very sophisticated standardized materials, but we do have this beautiful craftsmanship available, it would be illogical not to use it." In 2016, CCA was commissioned to design a vacation home for a family of six in the lake town of Tepeji del Río, located a few hours North of Mexico City, within the state of Hidalgo. 
The conditions were ideal—a vast 2,000 square-foot site filled with cacti, mesquite, acacia, and blue jacaranda trees, as well as a client with few strict requirements. "The program had to include a master suite, three bedrooms, and a basement with two small rooms for bunk beds, for their grandchildren," explains Quinzaños. "Beyond that, we had free range on the design decisions." The design team's main intention was to ensure the home would blend in with its natural surroundings—a palette that ranges from lush greens to varied hues of ochre—and that it could be built by local workforce. 
---
More from Metropolis
---
Atop a hand-chiseled stone base, two volumes of earth-colored tinted concrete connect via concrete beams that support a structure made of regional pine wood. "The small imperfections of concrete coupled with the peach color that was added made the home appear to be a single piece of rock, and when the light hits, it brings out different shades of beige, orange, and yellow," says Quinzaños. "By mixing that with marble floors and details in wood, as well as thick walls and high ceilings, we played with the tension between hard and soft, solid and void."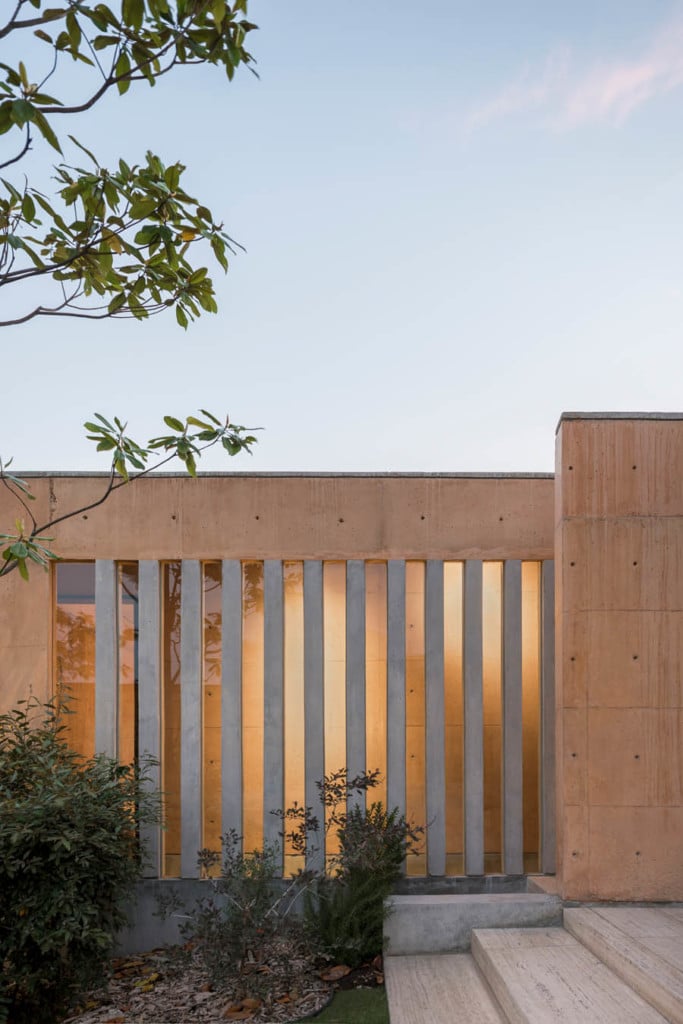 The region's moderate climate allowed for a strong integration between the interior and exterior spaces. Large floor-to-ceiling windows flank the open-plan dining and living room area, integrating the contiguous terraces into the space. "Though the weather in the region is quite pleasant during the daytime throughout the year, it can get chilly at night," says Quinzaños, "so the house is very monolithic in the area that harbors the bedrooms, and open in the living space which is used during the day." 
Though referencing the vernacular has been a longstanding practice at CCA, each of their projects feature a distinctly contemporary spatial configuration that favors minimal, open spaces. For Quinzaños, a deep understanding of a region's built context and appreciation for the ancestral knowledge of local artisans have always been key elements of his practice. "Our way of thinking about space is quite contemporary," he assured, "but the traditional Mexican way of living will shine through in our use of texture and warmth."
You may also enjoy "This House in Rural Germany Merges Alpine Vernacular with Venturian Postmodernism."
Would you like to comment on this article? Send your thoughts to: [email protected]