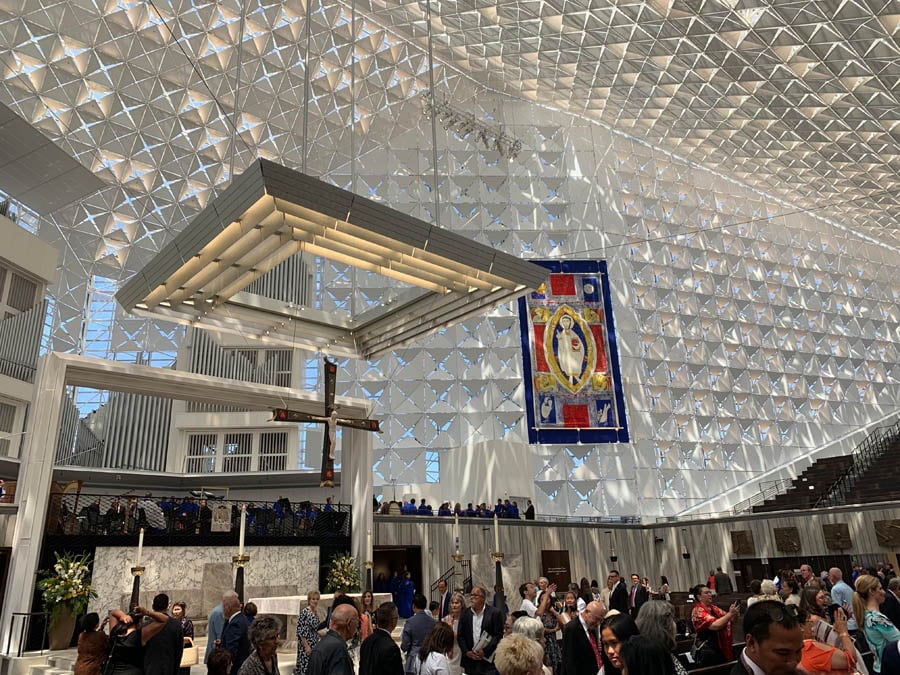 October 25, 2019
Let There Be Shade: A PoMo Church Looks to Gothic Architecture and Algorithms to Solve its Solar Problem
A renovation of the Phillip Johnson and John Burgee–designed Crystal Cathedral adds algorithmically-modeled shades to protect the congregation from the sun.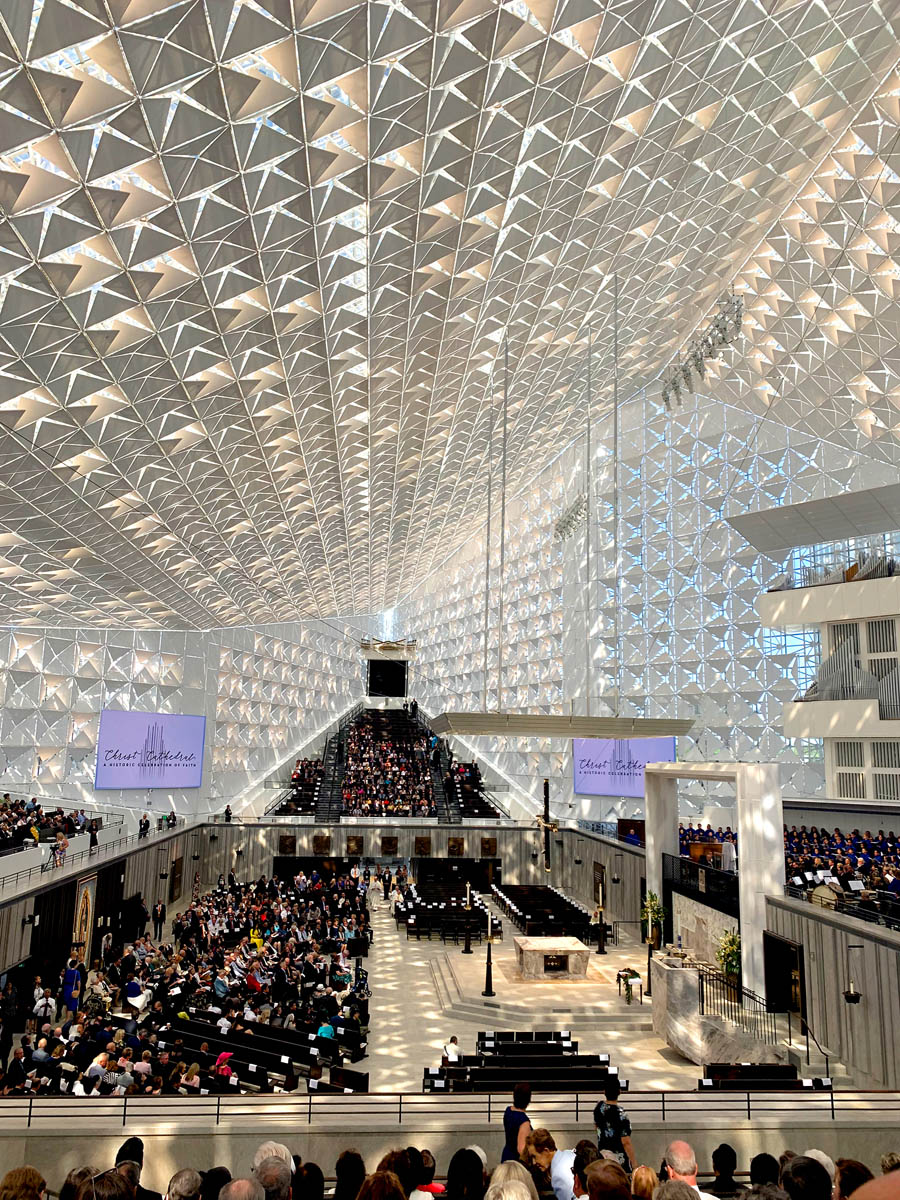 When it first opened in 1980, the Philip Johnson and John Burgee–designed Crystal Cathedral in Garden Grove, California, was one of the world's largest all-glass structures without air-conditioning or shading. Envisioned by Hour of Power televangelist Robert H. Schuller, the building's soaring, scintillating interior looked magical on television, but for those attending in person, it could be uncomfortably hot and glary.
After the Roman Catholic Diocese of Orange purchased the cathedral in 2010, it hired another Johnson—Scott Johnson of the Los Angeles–based firm Johnson Fain (JF)—to upgrade the building. The addition of HVAC was one facet of what ended up being a $77 million, seven-year renovation.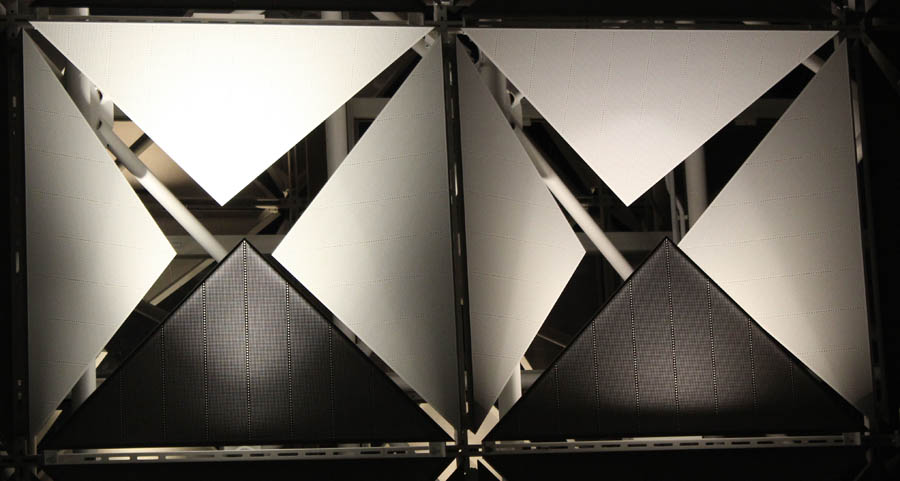 But JF also determined that shading would be crucial for efficiently cooling the church, essentially a giant greenhouse. It tapped engineering and lighting firm Francis Krahe & Associates to design a system that wouldn't diminish Johnson and Burgee's original glitzy stylings. The firm developed shading sails inspired by the quatrefoil (four-leaf) motif commonly found in Gothic church architecture and algorithmically modeled them to filter light during the day.
---
More from Metropolis
---
Affixed to the interior space frame, the panels conceal LED lights and also double as ceiling baffles. "Technically, we were attempting to address an array of challenges," says Scott Johnson, "but we always had in mind that there was a major cultural and aesthetic mission to be accomplished here." Mission accomplished.
You may also enjoy "How Data Shaped a Law Office in New York City."
Would you like to comment on this article? Send your thoughts to: [email protected]