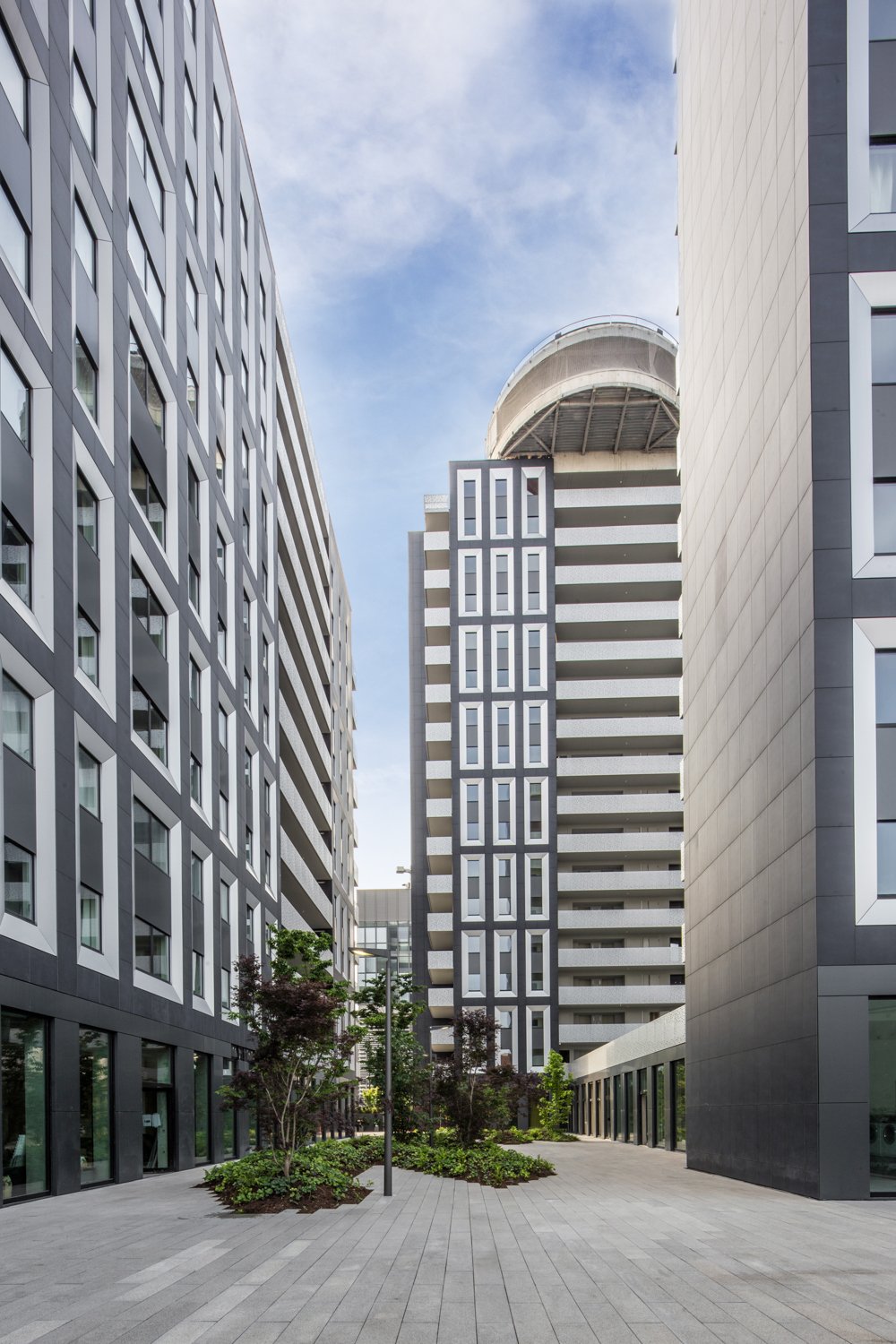 October 8, 2019
Cutwork Studio Reimagines Coliving for Paris's Leading Startup Campus
The French studio designed flexible furniture and productive spaces tailored to the needs of young, mobile entrepreneurs.
Coliving spaces are often marketed as a haven for those scorned by horrible roommates or unwieldy leasing terms. Although popular among young entrepreneurs on a budget, who are drawn in by promises of flourishing community and low overhead, coliving apartments can also mimic college dorms in less-than-favorable ways—small bedrooms, reduced personal space, and limited room for peace and quiet. For a recent residential project, dubbed Flatmates, the Paris-based design firm Cutwork Studio met this problem head on. Their answer to making coliving better? Customizability.
Cutwork's client, STATION F, hails itself as the largest startup center in the world. Backed by the French billionaire Xavier Niel, who started the country's first public internet service in the '90s, STATION F hosts young companies in a central Paris rail station remodeled by Cutwork two years ago. Because the companies hail from all over—from abroad as well as within France—many of their employees need places to live in close proximity to the campus. Opened this year and built by French architecture firm Wilmotte & Associés, Flatmates has rooms for 600 residents in 100 shared apartments just a ten-minute bicycle ride away from STATION F, making it ideal for members of the startup campus. 
Cutwork's philosophy on shared living comes from Japanese perspectives on space and the numerous definitions of it in Japanese language—wa, ba, and ma. The studio prioritized three ideas for residents: wa for deep focus and introspection; ba for collaboration and extroversion; and ma spontaneous and unexpected encounters. "In Japanese culture, a harmony of space is found when all three of these concepts are present. Cutwork designed Flatmates so that the shared spaces can intuitively be arranged and used in each of these ways as the residents need," says Antonin Yuji Maeno, Cutwork's cofounder and lead architect, in a press release.
---
More from Metropolis
---
Rather than erect too many walls in a small apartment, which would seem to compress the space further, Cutwork devised furniture solutions that give the open concept more flexibility and a natural flow without sacrificing quality or style. Residents can easily separate and move the durable, colorful furniture, allowing areas to transition into a meeting room, cozy workspace, or just a regular living room. (Cutwork developed over 5,000 custom units for the project.) 
Similar to other popular coliving buildings (like Common's houses in New York City), furniture, supplies, billing, and cleaning are all handled by the complex. Additional amenities include a cafe and grocery store, a laundromat, and an event space. Flatmates endeavors to set itself apart from other coliving companies by providing residents with a productive shared space, rather than one that only encourages social interaction. "These new models of cohabitation are going to be the most disruptive thing to happen to real estate since the commercial office tower and modern apartment block," Maeno continues. This new model might share some concepts with conventional dorm living, but its flexibility is sure to be appealing to a mobile population of entrepreneurs.
You may also enjoy "OFFICIAL Brings Its Nimbleness in Residential and Product Design to the Workplace."
Would you like to comment on this article? Send your thoughts to: [email protected]