August 2, 2021
David Hartt's A Colored Garden Is In Full Bloom at The Glass House
The artist planted a circular garden onto the site's lawn inspired by still lives of a Charles Ethan Porter, a Black Connecticut-born 19th-century painter.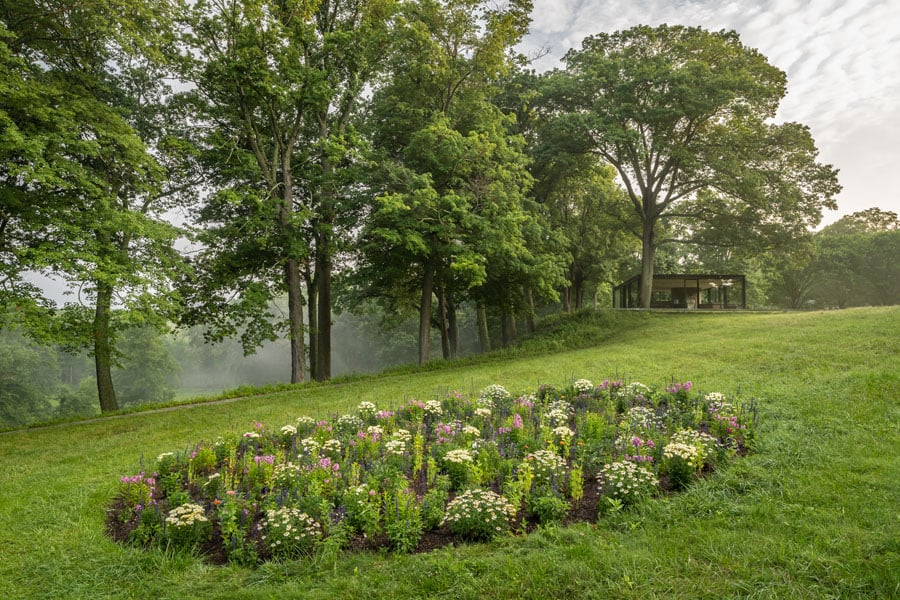 ---
Artist David Hartt and curator Cole Akers have been debating the timeline of Hartt's exhibition, A Colored Garden at The Glass House. "Should we say the show opened when we broke ground, planted seeds, or when the peonies first bloomed?" the artist asks. For the duo, planting the show's central flower garden on the 49-acre site, steps away from architect Philip Johnson's famous home, has blurred the line between art and landscaping.
Hartt orchestrated the 40-foot diameter circular garden based on still life paintings by the 19th-century African-American painter Charles Ethan Porter. Born in Connecticut, Porter studied in Paris and maintained a prolific career across the Northeast, and yet he rarely received the commercial and critical recognition granted his white contemporaries in the Hudson River School. Hartt first encountered Porter's paintings while researching another 19th-century still-life master, Frederic Edwin Church, for his Histories series which explores landscape painting's relationship to colonialism.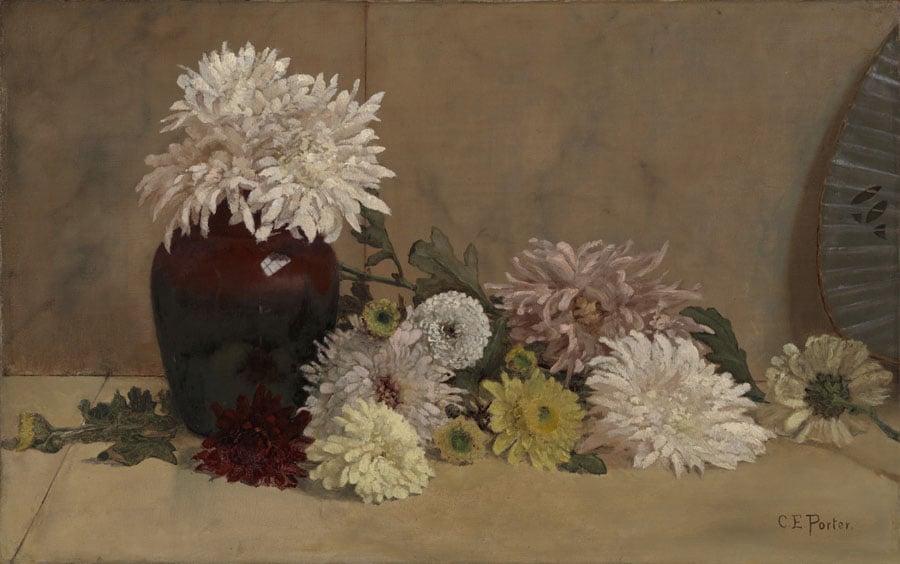 ---
Like the museum's former collaborations, Hartt's project started with an informal residency on the premise. The Philadelphia-based artist delved into Porter's artwork by compiling an inventory of the flowers he depicted across the paintings. He later scheduled a botanical calendar between mid-spring and November based on the flowers' blooming seasons. To choreograph a seamless flow of color and form throughout the show's run, he first seeded a range of peonies, followed by chrysanthemums. Later in the year, zinnias and phlox will echo Porter's Expressionist bouquets.
---
More from Metropolis
---
As a Black contemporary artist engaged with architecture's relationship to the body, Hartt understood he could not overlook the ongoing controversy surrounding Johnson's legacy. In fact, a critical approach to his exhibition site has always been ingrained in his projects and Hartt explains his research strategy as finding, "potential values in sites of power."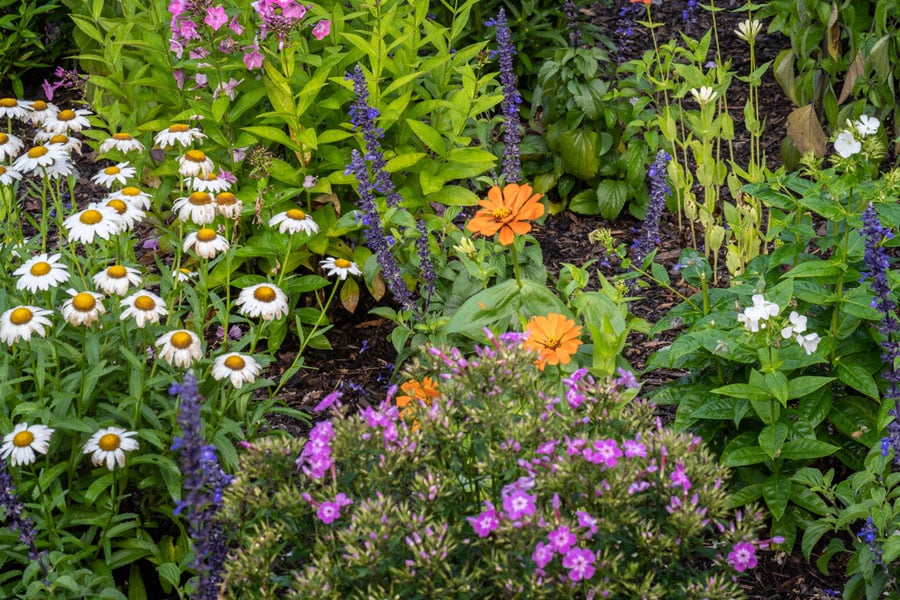 ---
His 2019 installation, The Histories (Le Mancenillier), which was also curated by Akers at Frank Lloyd Wright's Beth Sholom synagogue outside Philadelphia, is a stark example of this research. There, Hartt linked Jewish and Caribbean diasporas with tunes by the 19th-century Creole-Jewish composer Louis Moreau Gottschalk. At the Glass House, he mines a racially complex history associated with a Modernist institution by referencing a local painter's overlooked legacy.
"David cites 19th-century figures as ciphers for the cultural histories at play in each project. These figures resonate with his interest in a synthetic understanding of culture," adds Akers. Porter was born in Hartford and lived in Connecticut on and off until his passing in 1923, a few decades before Johnson built The Glass House. "The work is not about recuperation," Hartt notes, but instead "proposes re-territorialization of narrative possibilities across the architecture."
---
A subtle but vivid element in Hartt's installation is a mask the artist designed to sit on Johnson's marble dinner table inside the house. Besides its utilitarian purpose as a vase for flowers collected from the garden, the object is inspired by the gold mask Oskar Schlemmer designed for the Triadic Ballet. Johnson, who had spearheaded MoMA's acquisition of Schlemmer's Bauhaus Stairway painting from 1932, was an avid supporter of Bauhaus. "There is a fantastic tension between Johnson's admiration of the movement and his tacit refusal to acknowledge how tangled that is with Nazism," Hartt explains.
Akers considers the garden, "a catalyst for discussion about the creative potential of the site" and concludes: "David's citation of Porter's work signals the garden's capacity to function as a metaphor for race within the landscape."
You may also enjoy "The Transformation of Silo City Signals a New Future For Buffalo"
Would you like to comment on this article? Send your thoughts to: [email protected]
---
Register here for Metropolis's Think Tank Thursdays and hear what leading firms across North America are thinking and working on today.