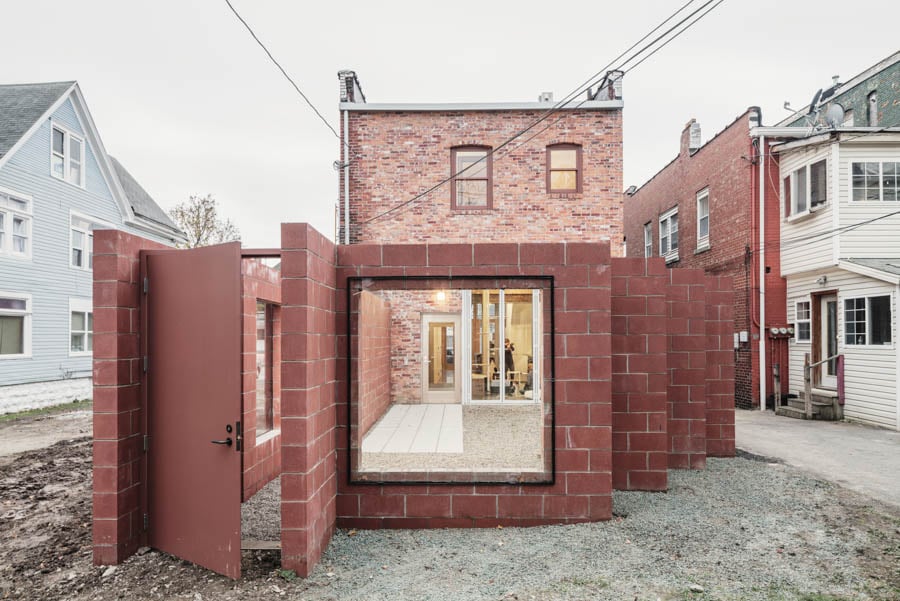 December 3, 2020
A Café for Humans and Cats Takes Shape
In Buffalo, New York, Davidson Rafailidis transformed a brick building into a code-compliant space for those who love cats and caffeine.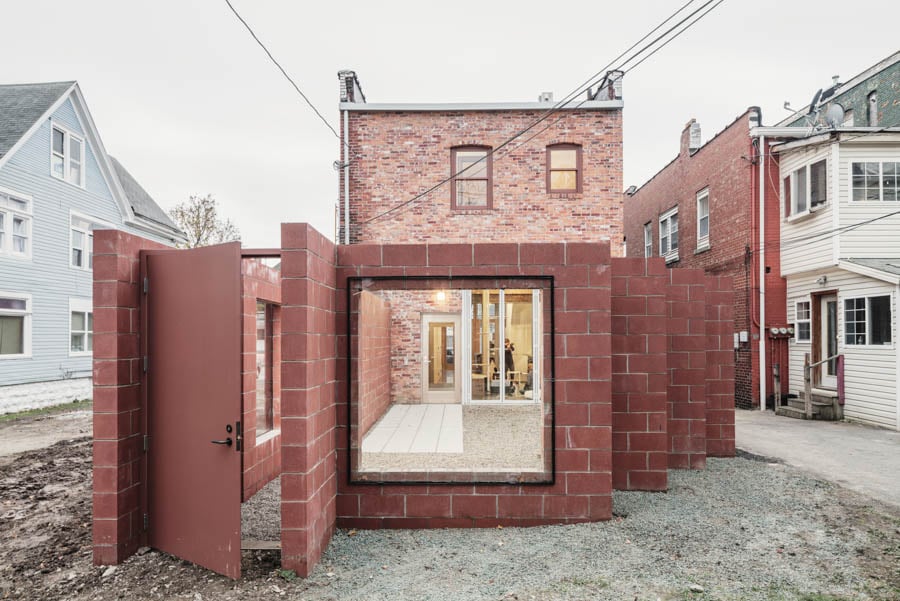 Designing for a pandemic was never the intention. Davidson Rafailidis in Buffalo, New York, was tasked with transforming a two-story, century-old brick building into a cat café, but the architects' unique design—with an airtight partition, part of a health regulation demanding division between animals and food preparation—has proved invaluable during the coronavirus's spread. The project, Buckminster's Cat Café, is in the first stage of an ongoing reuse plan, which has allowed the building to be accessed from either a street-facing entrance or a newly activated rear, with a cat patio (or "catio"). These zones meet in the middle of the structure at a series of transparent, Art Deco–style angled partitions that divide the café into areas for cats and for humans.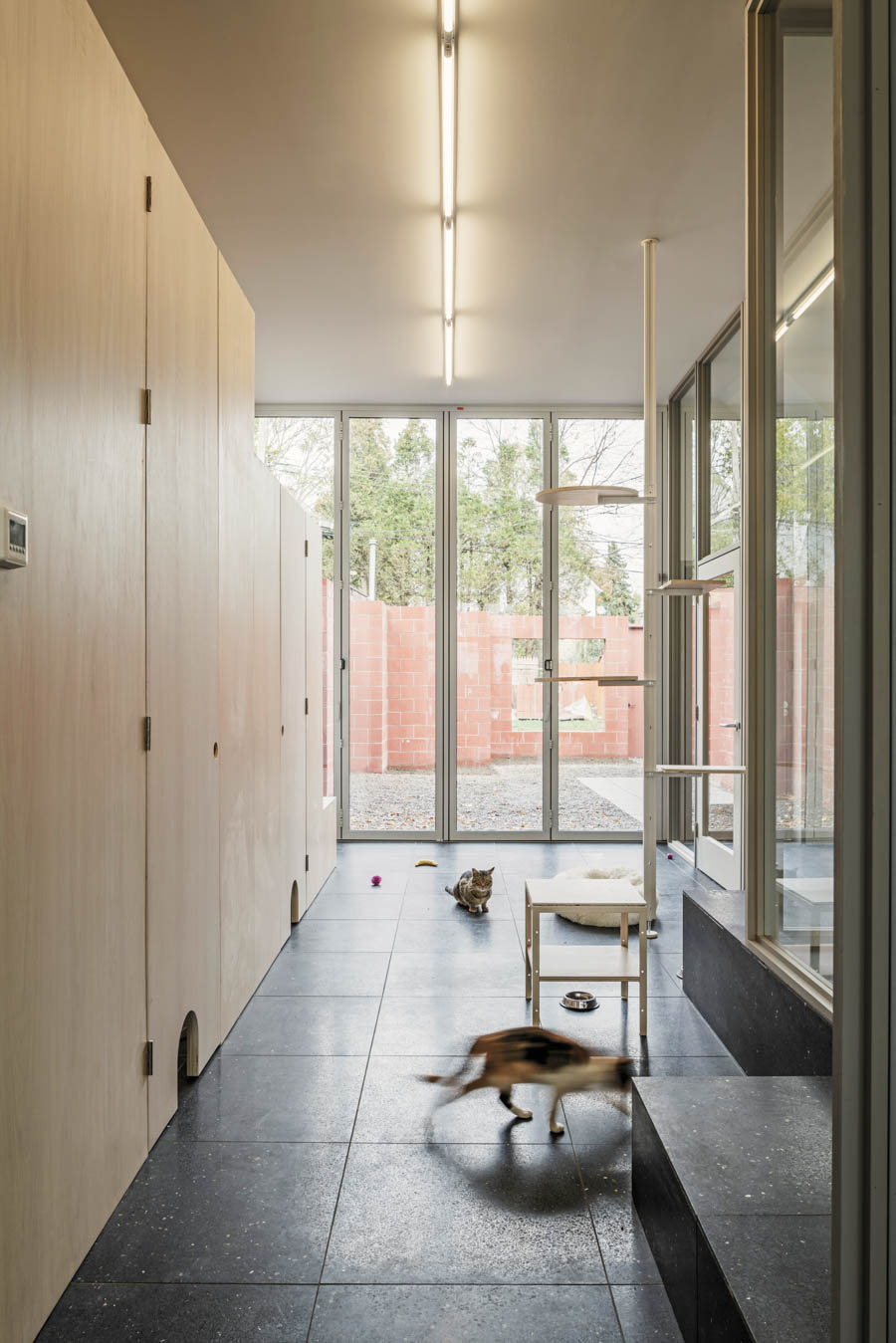 Long terrazzo benches buttress the separation wall. Plywood delineates the washroom, its stepped bathroom an homage to kitty-litter boxes. At the building's rear, the cat area is divided by an operable aluminum wall that opens onto the patio. Also stepped, the facade mirrors the nearby glass partition's sharp angles. A neutral color palette grounds the café, while black terrazzo flooring leads from the café to the rear. Matching black counters and benches extend into both spaces.
The project was finished before the pandemic and stayed open during lockdown, functioning as an animal shelter. A sharp increase in adoptions, the space's hybrid layout, and the patio's ability to accommodate open-air service have allowed the business to thrive. "The two-in-one aspect of the cat café made it rather resilient during this difficult time," says studio cofounder Stephanie Davidson. "Just like the café and the cat adoption facility support each other, other very disparate uses could coexist in close quarters and support each other in unexpected ways."
---
More from Metropolis
---
You may also enjoy "Ford Unveils Details of its Plans for Detroit's Corktown"
Would you like to comment on this article? Send your thoughts to: [email protected]
---
Register here for Metropolis's Think Tank Thursdays and hear what leading firms across North America are thinking and working on today.